Professional Master's Degree
Educational and Health Psychology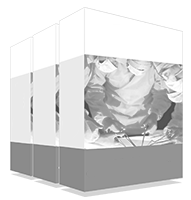 The importance of the role of psychology in caring for the population's mental and emotional health has made specialization in this field increasingly necessary. This program that we offer you, allows psychologists to acquire up-to-date knowledge of techniques used in the field of Educational and Health Psychology through an intensive program. Upon completing this program, you will be prepared to plan and carry out psychoeducational tasks, with a high degree of specialization, in individual and group situations, and perform psychological interventions in a range of situations and contexts. A unique opportunity to specialize in a highly-sought-after area for professionals.
The world's largest faculty of psychology"
The strategies and approaches of Educational and Health Psychology compiled in a high quality Professional Master's Degree, with the incomparable quality of the best online education on the market''
Educational Psychology is the discipline that deals with teaching and learning processes; it applies the methods and theories of psychology and also has its own methods. Its main objective is the understanding and improvement of education.
This Professional Master's Degree provides extensive knowledge in advanced models and techniques in Educational and Health Psychology. For this, you will have a teaching team that stands out for its extensive professional experience in the different areas in which psychology is utilized and in different population demographics.
Throughout this program, you will cover all the current approaches in Educational and Health Psychology. You will delve into developmental language disorders, family counseling and intervention, as well as new developments in psychopharmacology, among many other topics that will be taught during 12 months of intensive learning.
We will not only take you through the theoretical knowledge we offer, but we will show you another way to study and learn, which is more organic, simple and efficient. We will work to keep you motivated and to develop your passion for learning, helping you to analyze information and to develop critical thinking skills. 
A first-class program that will help you to improve, not only on a professional level, but also on a personal level. 
A program created for professionals who aspire for excellence, and that will enable you to acquire new skills and strategies easily and effectively''
This Professional Master's Degree in Educational and Health Psychology contains the most complete and up-to-date program on the market. The most important features include:
Hundreds of case studies presented by experts in Educational and Health Psychology
The graphic, schematic, and practical contents provide students with scientific and practical information on the disciplines that are essential for psychologists
New developments and innovations in the different areas of psychology
Practical exercises where self assessment can be used to improve learning
Algorithm-based interactive learning system for decision-making in the situations that are presented to the student
Special emphasis on cutting-edge methodologies
Theoretical lessons, questions to the expert, debate forums on controversial topics, and individual reflection assignments
Content that is accessible from any fixed or portable device with an Internet connection
Access to thorough knowledge of Educational and Health Psychology and its multiple implications, in a complete Professional Master's Degree created to propel you to another professional level''
It includes a very extensive teaching staff made up of experts in psychology, who share their work experience in this program, as well as recognized specialists from leading communities and prestigious universities.
The multimedia content, developed with the latest educational technology, will provide the professional with situated and contextual learning, i.e., a simulated environment that will provide an immersive program designed to learn in real situations.
This program is designed around Problem-Based Learning, where the student must try to solve the different professional practice situations that arise during the course. For this purpose, the professional will be assisted by an innovative interactive video system created by renowned and experienced psychology experts.
Increase your confidence as a psychologist, updating your knowledge through this Professional Master's Degree"
This Professional Master's Degree makes the difference between a professional with a lot of knowledge and a professional who knows how to apply it in the daily practice of their professio"
The contents of this comprehensive program have been developed by the sector's most competent professionals, with high quality criteria at every stage of the course. For this purpose, the most relevant and comprehensive topics have been selected, with the latest and most interesting up-to-date information. 
This Professional Master's Degree in Educational and Health Psychology contains the most complete and up to date scientific program on the market''
Module 1. Educational Psychology
1.1. History, Concept and Current Trends in Educational Psychology
1.1.1. History: Beginning, Birth and Consolidation of Educational Psychology 
1.1.2. Conceptual Issues and Epistemological Diversity 
1.1.3. Educational Research Methodology
1.2. Nature, Characteristics and Approaches to Learning 
1.2.1. Introduction 
1.2.2. Learning Metaphors
1.2.3. Conclusions 
1.3. Behavioral Theories and Implications for Education 
1.3.1. Classical Conditioning in the Educational Context 
1.3.2. Instrumental Conditioning in the Educational Context 
1.3.3. Operant Conditioning in the Educational Context 
1.3.4. Social Learning by Bandura 
1.3.5. Behavior Modification Techniques Based on Conditionings 
1.4. Theories of Information Processing
1.4.1. Beginnings, Influence Centers and Consolidation Period 
1.4.2. Adaptive Thought Control Theory
1.4.3. Theory of Schemes
1.4.4. Information Processing Theory 
1.5. Cognitive Learning Theories
1.5.1. Classic Theories 
1.5.2. Current Theories 
1.5.3. Implications in the Current Educational Context
1.6. Intelligence
1.6.1. Conceptualization 
1.6.2. Psychometric Approach Theories 
1.6.3. Assessment Tools
1.6.4. Current Cognitive Theories 
1.6.5. Current Theories
1.6.6. Feuerstein's Model
1.6.7. Sternberg Triarchic Theory
1.6.8. Gardner's Theory of Multiple Intelligences 
1.6.9. Emotional Intelligence by Salovey, Mayer and Caruso
1.6.10. Assessment Tools 
1.6.11. Intervention Programs 
1.7. Learning Styles and Thinking 
1.7.1. Conceptualization 
1.7.2. Typologies, Features and Differential Criteria
1.7.3. Assessment Tools
1.8. School Motivation and Learning 
1.8.1. Conceptualization and Explanatory Models of Motivation
1.8.2. Types of Motivation
1.8.3. Academic Goals
1.8.4. Motivation for Achievement
1.8.5. Assessment Tools 
1.8.6. Intervention Models 
1.9. Creativity Conceptual Approach
1.9.1. Classic Models 
1.9.2. Current Models
1.9.3. Assessment Tools 
1.9.4. Educational Applications 
1.10. Interpersonal Relationships and Social Skills 
1.10.1. Classroom Group Processes
1.10.2. Classroom Dynamics
1.10.3. Conclusions
Module 2. Developmental Psychology
2.1. Fundamentals and Introduction to Developmental Psychology I
2.1.1. Objective
2.1.2. Introduction
2.1.3. Maturation, Concept and Evolutionary Importance
2.1.4. Gradual Development
2.1.5. Life Cycle Development
2.1.6. Multidimensional Development
2.1.7. A Common Development, but at a Different Pace
2.1.8. Factors to Consider
2.1.9. Conclusions
2.1.10. Summary 
2.1.11. References
2.2. Fundamentals and Introduction to Developmental Psychology II 
2.2.1. Objective
2.2.2. Introduction
2.2.3. Developmental Origins and the Figure of the Child
2.2.4. First Approaches to the Study of Development
2.2.5. Early Scientific Work on Development
2.2.6. Study Methodology
2.2.7. Case Studies
2.2.8. Some Experimental Designs
2.2.9. Theories to Consider
2.2.10. Conclusions
2.2.11. Summary
2.2.12. References
2.3. Prenatal Development
2.3.1. Introduction
2.3.2. Prenatal Development
2.3.3. The Germinal Phase
2.3.4. The Embryonic Stage
2.3.5. The Fetal Stage
2.3.6. Conclusions
2.3.7. Summary
2.3.8. References
2.4. Neuropsychological Development in Childhood
2.4.1. Introduction
2.4.2. Development of the Concept of Self and the Self-Concept
2.4.3. Conclusions
2.4.4. Summary
2.4.5. Bibliography
2.5. Piaget's Theory of Cognitive Development 
2.5.1. Introduction
2.5.2. Jean Piaget
2.5.3. Biological Importance
2.5.4. The Concept of Intelligence
2.5.5. Intellectual Development in the Child according to Piaget
2.5.6. Stages of Development
2.5.7. Conclusions
2.5.8. Summary
2.5.9. Bibliography
2.6. Sociocultural Perspective, Information Processing Theory and Bruner's Theory
2.6.1. Introduction
2.6.2. Vygotsky
2.6.3. Zone of Proximal Development (ZPD) and Assisted Learning
2.6.4. Vygotsky's Concept of Thought
2.6.5. The Development of Language for Vygotsky
2.6.6. Relationship Between Thought and Language
2.6.7. Jerome Bruner
2.6.8. Conclusions
2.6.9. Summary
2.6.10. Bibliography
2.7. Psychomotor Development: Fine and Gross Psychomotor Development
2.7.1. Introduction
2.7.2. Psychomotor Development
2.7.3. Psychomotricity: The Body Scheme 
2.7.4. Gross Psychomotricity 
2.7.5. Fine Psychomotor Skills 
2.7.6. Motor Development Over Time 
2.7.7. Development of Fine Motor Skills
2.7.8. Conclusions 
2.7.9. Summary
2.7.10. References
2.8. Introduction and Fundamental Elements of Language Development 
2.8.1. Introduction
2.8.2. The Beginnings of Language
2.8.3. First Language Steps
2.8.4. The First Words
2.8.5. The First Sentences 
2.8.6. Conclusions 
2.8.7. Summary
2.8.8. References
2.9. Prelinguistic and Linguistic Stage
2.9.1. Introduction
2.9.2. Conclusions 
2.9.3. Summary
2.9.4. Bibliography
2.10. Disorders Related to Language Development
2.10.1. Introduction
2.10.2. Conclusions 
2.10.3. Bibliography
Module 3. Neuroscience 
3.1. The Nervous System and Neurons
3.1.1. The Formation of the Nervous System
3.1.2. Types of Neurons
3.2. Neurobiological Basis of the Brain
3.2.1. Brain Hemispheres and Lobes
3.2.2. Localizationism vs. Brain Functionalism
3.3. Genetics and Neurodevelopment
3.3.1. Undifferentiated Neurons
3.3.2. Programmed Neuronal Death
3.4. Myelination
3.4.1. Inter-Neuronal Electrical Communication
3.4.2. Role of Myelin in Neurons
3.5. Brain Neurochemistry
3.5.1. Interneuronal Chemical Communication
3.5.2. Neurohormones and Their Functions
3.6. Plasticity and Brain Development
3.6.1. Age vs. Neuronal Plasticity
3.6.2. Neurodevelopment
3.7. Hemispheric Differences
3.7.1. Right Brain
3.7.2. Left Brain
3.8. Interhemispheric Connectivity
3.8.1. White Matter
3.8.2. Differences Between Genders
3.9. Localizationism vs. Functionalism
3.9.1. Hemispheric Functions
3.9.2. New Localizationism 
3.10. Invasive vs. Non-Invasive Techniques for Studying the Brain
3.10.1. Invasive Techniques
3.10.2. Non-Invasive Techniques
Module 4. Psychology of Learning
4.1. Learning and classical conditioning
4.1.1. Introduction
4.1.2. Reflex, Habituation and Sensitization
4.1.3. Classical Conditioning 
4.2. Operant Conditioning
4.2.1. Basics of Operant Conditioning
4.2.2. Reinforcement and Punishment Programs
4.2.3. Extinction
4.3. Causal Learning
4.3.1. Introduction
4.3.2. Causal Learning Models
4.3.3. Learned Helplessness
4.4. Spatial Learning
4.4.1. Introduction 
4.4.2. Tolman, Pioneer of Spatial Learning
4.4.3. Conclusions
4.5. Learning by Observation
4.5.1. Introduction
4.5.2. Observational Learning
4.5.3. Bandura's Social Learning Theory
4.5.4. Alternatives to Imitation
4.5.5. Brain Substrates: Mirror Neurons
4.6. Learning Concepts and Categories, Skills and Strategies
4.6.1. Introduction
4.6.2. Learning of Abstract Relationships (Categories and Concepts)
4.6.3. Learning Skills
4.6.4. Learning Strategies
4.7. Deductive Reasoning
4.7.1. Introduction
4.7.2. Deductive Reasoning: Propositional
4.7.3. Key Inferences
4.7.4. Reasoning Theories
4.8. Probabilistic Reasoning
4.8.1. Introduction to Inductive Reasoning: Categorical Induction
4.8.2. Introduction to Probabilistic Reasoning
4.8.3. Heuristics
4.8.4. Mental Models Theory
4.9. Learning, Motivation, and Emotions
4.9.1. Introduction
4.9.2. Normative Decision Theory
4.9.3. Decision-Making 
4.10. Contextual Reasoning
4.10.1. Daily Reasoning
4.10.2. Argumentative Skills
4.10.3. Creativity
Module 5. Psychological Evaluation
5.1. Theoretical Foundations of Psychological Assessment 
5.1.1. Definition and Objectives 
5.1.2. Contents of the Neuropsychological Evaluation
5.1.3. Conclusions 
5.2. Anamnesis or Medical History
5.2.1. Introduction and Role of the Clinical History
5.2.2. Compilation of Clinical History
5.2.3. History Content
5.3. Clinical Interview and Behavioral Observation
5.3.1. Clinical Interview
5.3.2. Observation of the Interviewee's Behavior
5.3.3. Conclusions
5.4. Essential Elements of Selection, Administration and Proofreading
5.4.1. Record Keeping and Note Taking
5.4.2. Test Standards Procedures
5.4.3. Proofreading
5.4.4. Interpreting Tests 
5.5. Special Populations in Neuropsychological Evaluation
5.5.1. Application of Tests to Patients with Aphasia
5.5.2. Application of Tests to Patients with Motor Impairment
5.5.3. Child Neuropsychological Evaluations
5.5.4. Geroneuropsychology
5.5.5. Psychiatric Behaviours
5.5.6. Forensics Neuropsychological Evaluations
5.6. Psychological Report Writing
5.6.1. Introduction
5.6.2. Writing a Neuropsychological Report
5.6.3. Organization of a Neuropsychological Report
5.7. Instruments for the Assessment of Intelligence and Attention 
5.7.1. Wechsler Scale
5.7.2. Reynolds Scales
5.7.3. Kaufman Scales
5.7.4. Stanford-Binet Scales
5.7.5. Raven Scales
5.7.6. Color Trail Test
5.7.7. Trail-Making Test
5.7.8. Continuous Performance Test
5.7.9. Digit Spam
5.7.10. Face Difference Perception Test
5.7.11. Attention and Concentration Test
5.8. Instruments for the Assessment of Executive Functions, Learning and Memory 
5.8.1.  Behavioral Assessment of the Dysexecutive Syndrome BADS
5.8.2. Tower of Hanoi/Seville, Ring Test
5.8.3. Stroop Color and Word Test
5.8.4. Neuropsychological Evaluation of Executive Functions in Children
5.8.5. Wisconsin Card Sorting Test
5.8.6. Porteus Maze Test
5.8.7. California Verbal Learning Test (CVLT)
5.8.8. Wechsler Memory Scales-iv
5.8.9. Spain-Complutense Verbal Learning Test TAVEC and TAVECI
5.8.10. TOMAL Memory and Learning Test
5.9. Instruments for the Assessment of Motor, Visual, Visuospatial and Visuotactile Functions
5.9.1. Clock Test
5.9.2. King Osterrieth Figure Copy Test
5.9.3. Bender Visuomotor Gestalt Test
5.9.4. Frostig Visual Perception Development Test
5.9.5. Benton Visual Retention Test BVRT
5.9.6. Superimposed Figures Recognition Test
5.9.7. Right-Left Recognition Test
5.9.8. Design Test with Cubes and Puzzles
5.9.9. Object Recognition Test and Finger Recognition Test
5.9.10. Tests for Motor Skills Assessment
5.10. Neuropsychological Tests 
5.10.1. Luria-Christensen Test
5.10.2. Cumanin and Cumanes Neuropsychological Maturity Questionnaire
5.10.3. Mini-Mental State Examination MMSE    
Module 6. Developmental Language Disorder
6.1. Introduction
6.2. Thought and Language: Their Relationships
6.2.1. Theories Explaining its Development
6.2.2. Thought and Language. Interdependence
6.2.3. The Place of Language in Learning
6.3. Relationship between Language and Learning Difficulties
6.3.1. Communication, Language, Speech and Language
6.3.2. Language Development: General Aspects
6.3.3. Language Impairment Prevention
6.4. Language Developmental Delay and its Implications in Learning Difficulties
6.4.1. Conceptualization of Language Development Delay and its Characterization
6.4.2. Causes of Delayed Language Development
6.4.3. Importance of Early Identification and Care at School
6.4.4. Delayed Language Development as a Risk Factor for Learning Difficulties
6.5. Most Common Language Disorders in Students
6.5.1. Concepts and Delimitations
6.5.2. Speech Disorders. Its Features in the Following Components: Phonetic, Phonological, Morpho-Lexical, Syntactic, Semantic and Pragmatic
6.5.3. Speech Disorders: Dyslalia, Dysarthria, Rhinolalia, Dysphonia, and Stuttering
6.6. Language Evaluation
6.6.1. Assessment Tools
6.6.2. Components to be Evaluated
6.6.3. Evaluation Report
6.7. Attention to Language Disorders in Educational Institutions
6.7.1. Language Disorders
6.7.2. Speech Disorders
6.8. Activities for the Integration of Knowledge and its Practical Application 
6.9. Recommending Readings
6.10. Bibliography
Module 7. Child and Adolescent Psychopathology and Intervention
7.1. Child and Adolescent Psychopathology: Fundamental Aspects
7.1.1. Comorbidity with other Disorders
7.1.2. Psychopathology and Different Contexts 
7.1.3. Vulnerability and Associated Risk
7.2. Classification of Child and Adolescent Psychopathological Disorders
7.2.1. Criteria of Abnormal Behavior
7.2.2. Disorders and their Classification
7.2.3. Properties of Child Psychopathology Classifications 
7.3. Assessment of Disorders in Children: General Characteristics
7.3.1. Diagnostic Evaluation in Childhood: Characteristics
7.3.2. The Evaluation Process: Phases and Instruments 
7.4. The Intervention in Infantile Stages: Differential Aspects
7.4.1. Specific Characteristics 
7.4.2. The Intervention Process 
7.4.3. Limitations of the Intervention 
7.5. Attention Deficit Hyperactivity Disorder
7.5.1. Description, Characteristics 
7.5.2. Clinical Diagnosis and Assessment of the Disorder
7.5.3. Treatments
7.6. Autism Spectrum Disorders
7.6.1. Description and Characteristics
7.6.2. Assessment and Therapeutic Interventions
7.7. Childhood and Adolescent Depression
7.7.1. Features
7.7.2. Assessment of the Disorder
7.7.3. Treatment 
7.8. Childhood Anxiety Disorders and Phobias
7.8.1. Features
7.8.2. Psychological Assessment
7.8.3. Treatment
7.9. Disruptive Behavior Disorders
7.9.1. Description and Clinical Characteristics
7.9.2. Assessment of the Disorder
7.9.3. Treatments 
7.10. Different Clinical Entities of Interest in Infantile-Juvenile Stages
7.10.1. Abuse and Maltreatment
7.10.2. Physical Illnesses
7.10.3. Chronic Pain
Module 8. Early Care
8.1. Introduction
8.1.1. Prevention of Needs
8.2. Language Intervention
8.2.1. Language Disorders
8.3. Intervention in the Development 
8.3.1. Prenatal and Non-Prenatal Origin
8.4. Intervention in Emotional Disorders
8.4.1. Difficulties in Emotional Development
8.5. Mistreatment and Abuse
8.5.1. Family Context
8.6. Attachment Disorders
8.6.1. The Attachment Figure
8.7. Intervention in Sensory Alterations
8.7.1. Sensory Disturbances
8.8. Attention Deficit and Hyperactivity Disorder
8.8.1. Comorbidity with other Disorders 
8.9. Minority Syndromes and Rare Diseases
8.9.1. Social Exclusions and Difficulties 
8.10. Elaboration of Intervention Programs
8.10.1. Evaluation and Intervention Instruments
Module 9. Affective and Social Development
9.1. Introduction to the Study of Affective and Social Development
9.1.1. Introduction
9.1.2. Explanatory Theories
9.1.3. Classification of Social Development Studies
9.2. Beginning of Affective Relationships
9.2.1. Conditions Necessary for an Attachment to Form
9.2.2. Guidance for Parents to Improve Interaction with the Child with a Disability
9.2.3. The Formation of the First Attachment
9.2.4. Components of the Attachment Relationship
9.2.5. Evolution of Attachment During Childhood
9.3. Development and Evolution of Attachment in Infancy
9.3.1. Theories on Affective Development
9.3.2. Affective Development
9.3.3. Types of Attachment
9.3.4. Emotional development
9.4. Development of Attachment from Adolescence to Adulthood
9.4.1. Attachment in Adolescence
9.4.2. Attachment in Young Adults
9.4.3. Attachment in Middle-Aged and Older Adults
9.4.4. Differences in Attachment in Adulthood
9.5. Development of Personal Identity
9.5.1. The Development of the Self-Concept
9.5.2. Self-Esteem: the Evaluation Component of Self-Esteem
9.5.3. The Development of Self-Control
9.5.4. Who Am I Going to Be? Forging an Identity
9.5.5. The Other Side of Social Cognition: Getting to Know Others
9.6. Peer-to-Peer Relationships
9.6.1. Peers: A New Social Experience?
9.6.2. Sibling Relationships from 2 to 6 Years of Age
9.6.3. Social Interactions in Play, Aggressiveness and Prosociality
9.6.4. Peer Relationships: Friendship
9.6.5. Children's Groups and Dominance Hierarchies
9.6.6. The Determinants of Social Experience
9.7. Social Development in Adolescence
9.7.1. Model of Individual Change: Erikson's Theory
9.7.2. Self-Concept and Self-Esteem
9.7.3. Family Relationships
9.7.4. Relationships with Peers
9.8. Moral Development
9.8.1. What is Moral Development?
9.8.2. Moral Thinking
9.8.3. Moral Behavior
9.8.4. Moral Sentiments
9.8.5. Moral Education
9.8.6. Values, Religion and Sects
9.9. Early Promotion of Emotional Development
9.9.1. Factors that Determine Parental Performance
9.9.2. Intervention Models
9.9.3. Educational Criteria for Parents
9.10. Intervention in Social Development
9.10.1. Family Education and Social Competence
9.10.2. Assessment of Social Competence in Young Children
9.10.3. Development of Social Competence in the Early Childhood School
9.10.4. Procedures for Developing Social Competence in Early Childhood Schools
9.10.5. Prevention of Antisocial Behavior
Module 10. Behavior Modification Techniques
10.1. Introduction: What is Behavior Modification? 
10.1.1. Delimitation of Behavior Modification
10.1.2. Brief Historical Development of Behavior Modification
10.1.3. Basic Assumptions of Behavior Modification
10.1.4. Fundamental Currents of Behavior Modification
10.2. Behavioral Assessment
10.2.1. Introduction
10.2.2. Define Behavior
10.2.3. Record of Behavior
10.2.4. Behavioral Analysis
10.3. Learning Principles applied to Behavior Modification
10.3.1. Introduction
10.3.2. Definition of Reinforcement and Punishment
10.3.3. Types of Reinforcers
10.3.4. The Principle of Premack
10.3.5. Choice of Reinforcers
10.3.6. Enhancer Applications
10.3.7. Reinforcement Programs
10.4. Contingency Control (I): Procedures for Developing and Maintaining Behavioral Behaviors
10.4.1. Simple Contingency Techniques (Reinforcement, Shaping, Chaining and Fading)
10.4.2. Organized Contingency Systems (Behavioral Contracts, Token Economy)
10.4.3. Modeling and Social Skills Training
10.5. Contingency Control (II): Procedures to Reduce Behaviors 
10.5.1. Extinction
10.5.2. Differential Reinforcement
10.5.3. Stimulus Control
10.5.4. Cost of Response
10.5.5. Time Off
10.5.6. Satiation
10.5.7. Overcorrection
10.5.8. Positive Punishment
10.5.9. Covert Techniques
10.5.10. Aversive Techniques
10.6. Muscle Relaxation and Abdominal Breathing
10.6.1. Introduction: Framework of the Techniques
10.6.2. Progressive Muscular Relaxation
10.6.3. Abdominal Breathing
10.7. Systematic Desensitization and its Variants
10.7.1. Systematic Desensitization
10.7.2. Live Desensitization
10.7.3. Desensitization as a Control Technique
10.8. Exposure Techniques 
10.8.1. Exposure Procedures
10.8.2. Variants and Variables Involved in Exposure
10.8.3. Conclusions
10.9. Stress Inoculation and Other Coping Techniques 
10.9.1. Introduction
10.9.2. Procedure of the Stress Inoculation
10.9.3. Conclusions 
10.10. The Acceptance and Commitment Therapy Approach 
10.10.1. Introduction
10.10.2. Philosophical and Theoretical Presuppositions
10.10.3. Elements of Therapy
10.10.4. Therapy Phases
10.10.5. Clinical Applications and Assessment
Our syllabus has been designed with teaching effectiveness in mind: so that you learn faster, more efficiently, and more consistently"