Psychopharmacology and Psychological Therapeutic Processes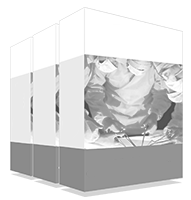 21st century psychologists must be familiar with all the tools aimed at the biopsychosocial health of patients suffering from psychological disorders. Pharmaceuticals are one of these tools, and for this reason, psychologists must have a thorough knowledge of how they work in order to be able to adhere to their specialty, such as psychotherapy or group intervention.
completion date
09/21/2023
The world's largest faculty of psychology"
This Postgraduate Diploma in Psychopharmacology and Psychological Therapeutic Processes contains the most complete and up-to-date scientific program on the market. What are you waiting for? Enroll now!"  
Pharmacology studies the properties and actions that medication produces in organisms, making it a biological science. Any chemical substance that interacts in the living organism is called a pharmaceutical drug. In a more restricted sense, and as it will be considered in this program, a drug is any chemical substance used to prevent the appearance of an undesirable physiological process, or in the treatment, cure, prevention or diagnosis of a disease. 
Medicines are therefore drugs that are used for therapeutic purposes, alone or in combination, representing a specialty. The action of drugs in the body, as well as their origin, synthesis, preparation, properties, actions from the molecular level to the level of the whole organism, their way of positioning and moving in the body, forms of administration, therapeutic indications, toxic actions, form the knowledge of pharmacology. It becomes, therefore, a multidisciplinary field that admits professionals from molecular biologists to psychotherapists.  
This Postgraduate Diploma may be the best investment you can make when choosing a psychology refresher course" 
This Postgraduate Diploma in Psychopharmacology and Psychological Therapeutic Processes contains the most complete and up-to-date educational program on the market. The most important features include:
Clinical cases presented by experts in the different specialties
The graphic, schematic, and practical contents with which they are created provide scientific and practical information on the disciplines that are essential for professional practice
Latest advances on Psychopharmacology and Psychological Therapeutic Processes
An algorithm-based interactive learning system for decision-making in the clinical situations presented throughout the course
With special emphasis on evidence-based psychology and research methodologies in Psychology
All of this will be complemented by theoretical lessons, questions to the expert, debate forums on controversial topics, and individual reflection assignments
Content that is accessible from any fixed or portable device with an Internet connection
Increase your confidence in decision making by updating your knowledge through this Postgraduate Diploma in Psychopharmacology and Psychological Therapeutic Processes" 
Forming part of the teaching staff is a group of professionals in the world of Psychology, who bring their work experience to this Postgraduate Diploma, as well as a group of renowned specialists, recognised by esteemed scientific communities.
The multimedia content developed with the latest educational technology will provide the professional with situated and contextual learning, i.e., a simulated environment that will provide an immersive program to learn in real situations.
This program is designed around Problem-Based Learning, where students must try to solve the different professional practice situations that arise during this academic course. For this reason, you will be assisted by an innovative, interactive video system created by renowned and experienced experts in the field of psychology with extensive teaching experience.
Study this Postgraduate Diploma from the comfort of your own home, without having to move to an on-site center and follow established schedules"
Don't miss the opportunity to update your knowledge in Psychopharmacology and Psychological Therapeutic Processes to improve your professional practice"
The structure of this contents has been designed by a team of professionals who recognise the implications of this program in the daily praxis of psychologists, aware of the relevance of current knowledge to treat the patient with psychological disorders and are committed to quality teaching using new educational technologies.
This Postgraduate Diploma Psychopharmacology and Psychological Therapeutic Processes contains the most complete and up-to-date scientific program on the market"
Module 1. Pharmacology and its Objectives in Psychological Therapeutic Processes
1.1. Anthropological, Historical, Sociological and Psychological Perspective on the Use of Medication
1.2. Objectives of Pharmacology
1.3. Concept of Pharmacology
1.4. Therapeutic Pharmacology
1.5. Pharmacodynamics
1.6. Pharmacokinetics
1.7. Plasma Level Curve
1.8. Toxicology
1.9. Social Aspects of Medication
1.10. Medication Intervention Process
1.11. Information Form for the Patient to Receive Psychopharmacological Treatment
1.12. Process for Medication to Become Legal
1.13. Symptoms and Signs, Diseases and Syndromes
Module 2. Anamnesis and the Decision to Choose the Right Medication
2.1. The Interview in a Clinical and Expertise Setting 
2.2. Information Theory
2.3. Communication Channels
2.4. Communication System
2.5. Axioms of the Interview
2.6. It is Impossible Not to Communicate
2.7. Content and Relationship
2.8. Affective Value
2.9. Digital and Analog Communication 
2.10. Symmetry and Asymmetry
2.11. Exploring Communication  
2.12. Verbal Communication 
2.13. Non-Verbal Communication 
2.14. Double Bond
2.15. Psychopathology of Communication
2.16. A Gesture is Worth a Thousand Words
2.17. Medical History
2.18. General Structure of the Mental Examination
2.19. Semiology
2.20. Epistemology of Diagnosis
2.21. Some Special Types of Clinical Interviews
Download the content of the syllabus and delve into the topics that are most difficult for you, in this way you will be an expert in a matter of time"