Psychology Applied to Socio-Educational Contexts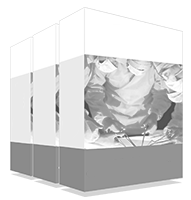 Education is one of the main fields of a psychologist's intervention and research. All psychological problems associated with socio-educational contexts require professionals trained in this field. This program will prepare you to develop your research skills in the field of Psychology, grounding them in the most advanced methodologies and techniques. Take advantage of the opportunity and become a researcher with solid and secure foundations through this program and the latest educational technology 100% online.
The world's largest faculty of psychology"
The Postgraduate Diploma in Psychology Applied to Socio-Educational Contexts will help you to update your knowledge in research and will train you as a practicing professional"
The social context in which people live affects their educational facet. That is why many school problems are related to their environment. Knowing the psychological changes experienced by children and young people is fundamental to offer good treatments and, therefore, to help research in the field of psychology, which makes it possible to find solutions to problems that had not been treated before.
The Postgraduate Diploma in Psychology Applied to Socio-Educational Contexts has been created with the aim of understanding that the development and improvement of research in the area of Psychology involves focusing not only on the content to be developed, but also on the different methodologies and techniques used to achieve the objectives set more efficiently. It aims to respond to the whole context that surrounds both the research itself and the field of knowledge in which the research is framed.
Learn about the latest research methodologies in Applied Psychology and enhance your skills thanks to this program that will allow you to perform at the highest level in research in the area of Psychology.
Through this program, you will be able to incorporate the competencies associated with the researcher in psychology through a broad, objective and experiential description of the elements to be applied during your practice. From the most general to the most specific and transversal, analyzing all the stages that make up a piece of research. Research is a fundamental section in any area, since all the existing theoretical content is based on it.
The researcher who accesses the Postgraduate Diploma in Psychology Applied to Socio-Educational Contexts will acquire specialized education in active methodologies" 
This Postgraduate Diploma in Psychology Applied to Socio-Educational Contexts contains the most complete and up-to-date program on the market. Its most notable features are:
The development of case studies presented by experts in Psychology and Scientific Research
The graphic, schematic, and practical contents with which they are created provide scientific and practical information on the disciplines that are essential for carrying out research
News and innovations on research in the different fields of psychology
Practical exercises where self-assessment can be used to improve learning
Algorithm-based interactive learning system for decision-making in the situations that are presented to the student
Special emphasis on research methodologies
Theoretical lessons, questions to the expert, debate forums on controversial topics, and individual reflection assignments
Content that is accessible from any fixed or portable device with an Internet connection
With this Postgraduate Diploma you will delve into Psychology Applied to Socio-Educational Contexts in order to be able to enhance your publishing skills in the area of Psychology"
It includes a very broad teaching staff made up of experts in psychology, who share their work experience in this program, as well as recognized specialists from leading communities and prestigious universities.
The multimedia content, developed with the latest educational technology, will provide the professional with situated and contextual learning, i.e., a simulated environment that will provide an immersive learning experience designed to prepare for real-life situations.
This program is designed around Problem-Based Learning, where the student must try to solve the different professional practice situations that arise during the course. For this purpose, the professional will be assisted by an innovative interactive video system created by renowned and experienced research experts.
Increase your confidence as a psychology researcher by updating your knowledge through this Postgraduate Diploma"
This Postgraduate Diploma makes the difference between a professional with a lot of knowledge and a professional who knows how to apply it in research and scientific publication processes"
The structure of the contents has been designed by a team of professionals in psychology research, aware of the relevance of current specialization in order to deepen the area of knowledge and make publications of academic quality.
This Postgraduate Diploma in Psychology Applied to Socio-Educational Contexts contains the most complete and up-to-date scientific program on the market"
Module 1. Emotional Intelligence
1.1. Emotional Intelligence. Concept and Structure
1.1.1. Emotional Intelligence as a Cognitive Process
1.1.2. Basic Concepts of Emotional Intelligence
1.1.3. Structure of Emotional Intelligence
1.2. Explanatory Models of Emotional Intelligence 
1.2.1. Approaches to the Study of Emotional Intelligence
1.2.2. Evidence in the Investigation of Emotional Intelligence
1.2.3. Explanatory Models of Emotional Intelligence
1.3. Instruments for the Assessment of Emotional Intelligence 
1.3.1. Tests and Scales to Assess Emotional Intelligence
1.3.2. Other Methods of Emotional Intelligence Assessment
1.3.3. Advantages and Disadvantages of Different Measurements
1.4. Emotional Intelligence in Children and Adolescents 
1.4.1. Emotional Intelligence in Childhood
1.4.2. Development of Emotional Intelligence during Childhood
1.4.3. Emotional Intelligence as a Predictor Variable
1.5. Emotional Intelligence in Adults and the Elderly
1.5.1. Emotional Intelligence in Adults
1.5.2. Differences in Emotional Intelligence Between Adults and the Elderly
1.5.3. Influence of Emotional Intelligence on Behavior
1.6. Emotional Intelligence in Socio-Educational Contexts
1.6.1. Emotional Intelligence at School
1.6.2. Emotional Intelligence in the Family Context
1.6.3. Relationships Between Socio-Educational Contexts and their Influence on Emotional Intelligence
1.7. Relationships of Emotional Intelligence with Other Psychological Measures
1.7.1. Relationships Between Emotional Intelligence and Other Psychological Constructs
1.7.2. Influence of Emotional Intelligence on other Cognitive Processes
1.8. Emotional Intelligence and Psychopathology
1.8.1. Individual Differences in Emotional Intelligence
1.8.2. Emotional Intelligence as a Possible Source of Psychopathology
1.8.3. Psychological Problems Related to Emotional Intelligence
1.9. Interventions for the Improvement of Emotional Intelligence in the Social Context
1.9.1. Approaches to Emotional Intelligence Training in Social Contexts
1.9.2. Evidence from Social Intervention on Emotional Intelligence
1.9.3. Design and Planning of Interventions in the Social Context
1.10. Interventions for the Improvement of Emotional Intelligence in the Educational Context
1.10.1. Approaches to the Training of Emotional Intelligence in Educational Contexts
1.10.2. Evidence of Intervention in Educational Contexts on Emotional Intelligence
1.10.3. Design and Planning of Interventions in the Educational Context
1.10.4. Implementation and Follow-Up of Interventions
1.10.5. Assessment of the Effectiveness of an Intervention
Module 2. Environment, Social Behavior and Education
2.1. Environmental Psychology. Concept and Structure
2.1.1. Defining Characteristics of Environmental Psychology
2.1.2. Basic Concepts
2.1.3. Structure and Approaches of Environmental Psychology
2.2. Environmental Identity and Relationship with the Environment
2.2.1. Environmental Identity. Concept and Structure
2.2.2. Environmental Identity as a Personal Psychological Construct
2.2.3. Human Relationship with the Environment and the Construction of Environmental Identity
2.3. Well-Being and Environment
2.3.1. Influences of the Environment on Perceived Well-Being
2.3.2. Factors Influencing Perceived Well-Being
2.3.3. Individual Differences in the Well-Being-Environment Relationship
2.3.4. Interventions on the Environment to Improve Well-being
2.4. Interdisciplinarity in Environmental Psychology
2.4.1. Approaches to Environmental Psychology
2.4.2. Environmental Psychology and its Relationship with Other Scientific Disciplines
2.4.3. Contributions and Evidence from Other Disciplines to Environmental Psychology
2.5. Beliefs, Attitudes and Behavior
2.5.1. Rule Formation
2.5.2. Frame Formation
2.5.3. Belief Formation
2.5.4. Influence of Personal Beliefs and Attitudes on Human Behavior
2.5.2. Interventions Based on Cognitive Restructuring or Behavior Modification
2.6. Risk Perception
2.6.1. Risk Assessment and Analysis
2.6.2. Influence of Risk Perception on Behavior
2.6.3. Interventions Aimed at Improving Risk Perception
2.7. Influence of Environmental Variables on Behavior 
2.7.1. Evidence of the Relationship Between Environmental Variables and Human Behavior
2.7.2. Analysis of Variables. Description and Operationalization
2.7.3. Intervention Methods
2.8. Relations Between Physical Space and Behavior
2.8.1. Physical Space as a Social Environment
2.8.2. The Integrated Socio-Physical Environment
2.8.3. Relations Between Physical Space and Behavior
2.9. Assessment Techniques in Environmental Psychology 
2.9.1. Environmental Assessments Based on Technical Indices
2.9.2. Environmental Assessments Based on Observational Indices
2.9.3. Evaluation of the Advantages and Disadvantages in the Use of Each Technique
2.10. Intervention Techniques in Environmental Psychology
2.10.1. Interventions Based on Environmental Variables
2.10.2. Interventions Based on Physical Variables
2.10.3. Interventions Based on Psychological Variables
2.10.4. Evaluation of the Advantages and Disadvantages in the Use of Each Technique
Module 3. Assessment and Intervention in Health Psychology
3.1. Body-Mind Relationships. Psychosomatic Medicine
3.1.1. From Descartes to Psychosomatic Medicine
3.1.2. The biopsychosocial model
3.1.3. Evidence of the Relation Between Body and Mind
3.1.4. Physical Pathologies with Identified Psychological Causal Factors
3.2. The Assessment Process in Health Psychology 
3.2.1. Classical Assessment in Health Psychology
3.2.2. Role of the Different Agents. Internist Physician, Psychologist, Psychiatrist
3.2.3. New Techniques of Psychological Health Assessment
3.3. Scales, Tests, and Common Tests in Health Psychology
3.3.1. Traditional Behavioral Tests and Scales in Health Psychology
3.3.2. Advantages and Disadvantages of Different Measurements
3.4. Stress and its Relation to Mental Health
3.4.1. Stress as a Causal Factor in Psychopathology
3.4.2. Psychobiology of Stress. Cortisol
3.4.3. Personality, Individual Characteristics and Stress Levels
3.5. Sleep-Related Pathologies
3.5.1. Insomnia. Definition and Basic Concepts
3.5.2. Types of Insomnia and Possible Causes
3.5.3. Hypersomnias Definition and Basic Concepts
3.5.4. Hypersomnias Types
3.5.5. Circadian Rhythm Disturbances and Parasomnias
3.5.6. REM Sleep Behaviour Disorders
3.6. Quality of Life as a Relevant Factor in Psychological Health
3.6.1. Quality of Life. Definition and Approaches to the Term
3.6.2. Factors Influencing Perceived Quality of Life
3.6.3. Quality of Life as a Predictor of Psychological Health
3.7. Advances and Areas of Intervention in Health Psychology
3.7.1. Interventions Based on Health Promotion
3.7.2. Interventions in Cardiovascular Disease, Diabetes and Cancer
3.7.3. Intervention in Addictions and Substance Abuse Problems
3.7.4. Interventions Aimed at Psychological Processes Stress Management
3.8. Biofeedback Techniques as an Intervention in Health Psychology
3.8.1. Biofeedback. Definition and Basic Concepts
3.8.2. Techniques that Use Biofeedback
3.8.3. Biofeedback as a Method of Intervention in Health Psychology
3.8.4. Evidence on the Use of Biofeedback in the Treatment of Certain Disorders
3.9. Transcranial Magnetic Stimulation (TMS) as an Intervention in Health Psychology
3.9.1. Transcranial Magnetic Stimulation. Definition and Basic Concepts
3.9.2. Functional Areas Considered Therapeutic Targets of Transcranial Magnetic Stimulation
3.9.3. Results of the Intervention Through TMS in Health Psychology
3.10. Design and Implementation of Intervention Programs in Health Psychology
3.10.1. Problem Analysis
3.10.2. Description and Operationalization of the Problem
3.10.3. Planning and Design of the Intervention Program
3.10.4. Program Implementation and Follow-up
3.10.5. Evaluation of the Results of the Intervention Program
3.10.6. Correction and Improvement of the Intervention Program
We have the best educational program that will guarantee you an immersive and quality study so that you can succeed in psychological research"