Visual System and School Performance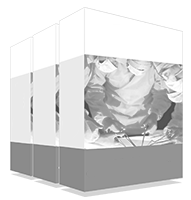 Some of the consultations received by child psychologists are derived from patients with poor school performance. Educational centers recommend these specialists without detecting that what is happening to the child or adolescent is that they have a visual impairment that is negatively influencing their learning. For this reason, psychologists must know how to detect these pathologies quickly, in order to establish an action plan that favors the child. Knowing in detail and having an up-to-date understanding of the visual system and its implication in learning and school performance is now possible thanks to this 100% online qualification that will provide graduates with the tools to become highly qualified specialists in the detection of visual problems in children and adolescents.
The world's largest faculty of psychology"
Delving into the fundamentals of learning and the involvement of the visual system in its proper development will give you the keys to early detection of children with visual impairment"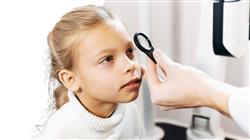 The correct development of learning during the school stage is influenced by different factors. One of the most important is to have good visual health, which allows students to perceive in detail all the stimuli involved in their pedagogical evolution. However, there are situations in which the lack of diagnosis in children suffering from ocular pathologies or visual dysfunctions seriously affects their school performance.
For this reason, psychology specialists must know how to recognize these cases in order to establish an action protocol that benefits the infant and helps them to follow a school and life rhythm according to normality. On many occasions, keeping up to date with the latest developments in the fundamentals of learning, school performance and the implication of the visual system in its correct development is a very complicated task for specialists due to the lack of qualifications that adapt to their time availability.
In this sense, TECH has designed a 100% online qualification that will allow you to organize your educational experience in a personalized way. It is a Postgraduate Certificate that will not only help you to update and expand your knowledge in this sector, but will also provide them with the tools they will need to achieve their most ambitious professional goals in psychology.
Analyzing the embryology of the eye and its nervous system will help you to easily understand the different ocular pathologies that a patient may suffer" 
This Postgraduate Certificate in Visual System and School Performance contains the most complete and up-to-date program on the market. The most important features include:
Practical cases presented by experts in psychology applied to academics 
The graphic, schematic, and practical contents with which they are created, provide scientific and practical information on the disciplines that are essential for professional practice  
Practical exercises where self-assessment can be used to improve learning
Its special emphasis on innovative methodologies   
Theoretical lessons, questions to the expert, debate forums on controversial topics, and individual reflection assignments  
Content that is accessible from any fixed or portable device with an Internet connection 
You will have a team of experts dedicated exclusively to learning in childhood and adolescence, so that you can extract all the information you need to apply the latest protocols and techniques in your practice" 
The program's teaching staff includes professionals from the sector who contribute their work experience to this educational program, as well as renowned specialists from leading societies and prestigious universities.
The multimedia content, developed with the latest educational technology, will provide the professional with situated and contextual learning, i.e., a simulated environment that will provide immersive education programmed to learn in real situations.
This program is designed around Problem-Based Learning, whereby professionals must try to solve the different professional practice situations that arise during the academic year. For this purpose, the student will be assisted by an innovative interactive video system created by renowned and experienced experts.
You will have access to the most comprehensive and innovative 100% online syllabus in the sector, designed based on the most advanced pedagogical methodology"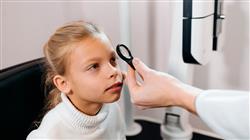 With this Postgraduate Certificate, you will delve into the different learning processes and exponentially expand your knowledge in this area in just 12 weeks"
In this Postgraduate Certificate in Visual System and School Performance, graduates will find, first of all, the most exhaustive theoretical content in the market. In addition, following the successful pedagogical methodology that defines this university, they will have clinical cases of real patients in which they will be able to apply everything they have learned during the lessons. Finally, in the virtual classroom, you will have additional material in different formats with which you will be able to delve into those aspects of the syllabus that you consider most important for your professional development.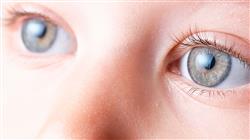 You will have at your disposal all the content from the beginning of the course and you will be able to access the Virtual Classroom 24 hours a day" 
Module 1. Fundamentals of Learning and School Performance 
1.1. Defining Learning 
1.1.1. Understanding Learning 
1.1.2. Types of Learning 
1.2. The Characteristics of Learning 
1.2.1. Learning Classification 
1.2.2. Theories on Learning 
1.3. Learning Assessment 
1.3.1. Learning in Childhood 
1.3.2. Learning in Adolescence 
1.4. Basic Processes in Learning 
1.4.1. The Sensation Process in Learning 
1.4.2. The Perception Process in Learning 
1.5. Attention Processes in Learning 
1.5.1. The Process of Attention in Learning 
1.5.2. Attention Problems in Learning 
1.6. Cognitive Processes and Meta-Cognitive Learning 
1.6.1. The Cognitive Process in Learning 
1.6.2. The Process of Metacognition in Learning 
1.7. Evolution of Psychological Processes in Learning 
1.7.1. Origin of Psychological Processes in Learning 
1.7.2. Evolution of Psychological Processes in Learning 
1.8. The Role of the Family in Education 
1.8.1. The family as the First Socializing Agent in Learning 
1.8.2. Family Educational Models 
1.9. The Educational Context 
1.9.1. Features of Non-formal Education 
1.9.2. Features of Formal Education 
1.10. Learning Difficulties 
1.10.1. Difficulties due to Cognitive Impairments 
1.10.2. Difficulties in Academic Performance 
Module 2. The Visual System 
2.1. The Visual Nervous System 
2.1.1. Neurons and Neuronal Network in the Eye 
2.1.2. Poles and Cones 
2.2. The Peripheral Visual Nervous System 
2.2.1. Sympathetic Nervous System 
2.2.2. Parasympathetic Nervous System 
2.3. The Central Visual Nervous System 
2.3.1. Nerves and Ocular Tracts 
2.3.2. The Visual Cortex 
2.4. Eye Embryology 
2.4.1. Ectoderm 
2.4.2. Mesoderm 
2.5. Childhood Visual Development 
2.5.1. Infant Eye Development 
2.5.2. Visual Development in the First Year of Life 
2.6. Ontogenetic Development 
2.6.1. Monocular Reflexes 
2.6.2. Binocular Reflexes 
2.7. Adolescence Visual Development 
2.7.1. Adolescent Visual Development 
2.8. Neurodegenerative Pathologies 
2.8.1. Visual Development in Neurodegenerative Pathologies 
2.9. Congenital Visual Problems 
2.9.1. Classification and Symptomatology 
2.9.2. Detection and Intervention 
2.10. Acquired Visual Problems 
2.10.1. Classification and Symptomatology 
2.10.2. Detection and Intervention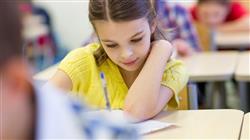 Investing in this qualification will help you grow professionally in just 12 weeks thanks to the educational experience that TECH has gained from having thousands of satisfied students"