Psychopharmacological Intervention in Children and Adolescents for Psychologists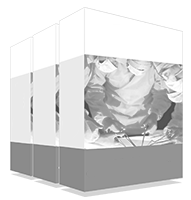 Epidemiological studies indicate that around 18% (12-22%) of the population under 18 years of age has a mental illness, yet only 10% of these children and adolescents consult a specialist. However, this population is currently taking more psychotropic drugs over the last fifteen years.
The world's largest faculty of psychology"
The design of this Postgraduate Certificate enables the psychologist to understand and master the way of dealing with a child and adolescent patient, as well as to acquire the knowledge to know how to evaluate and, of course, to intervene in an effective manner" 
This Postgraduate Certificate is unique because, in addition to providing information about the medication that children and adolescents take today and the relationship that the psychologist must achieve in this intervention, it also is covers the foundations of the standard elements such as the informed consent regulated in RD 223/2004 in article 7. From our experience we know that the therapist's personal skills are crucial, that's why this syllabus includes multiple strategies and skills to achieve an effective bond both in the evaluation and diagnosis, as well as in the psychopharmacological intervention with this type of patient.
Clinical Psychology in this historic moment should provide the student with not only a theoretical-scientific framework, but also with the skills to address mental illnesses in an effective way and thus make them successful evaluators as well as the instigators of change in a patient. This change could be both in their behavior and in their traumatic memories that lead to a cycle of suffering and emotional isolation.
Update your knowledge through the Postgraduate Certificate in Psychopharmacological Intervention in Children and Adolescents for Psychologists in a practical way and adapted to your needs"
This Postgraduate Certificate in Psychopharmacological Intervention in Children and Adolescents for Psychologists contains the most complete and up-to-date scientific program on the market. The most important features of the course are:
Clinical cases presented by experts in psychology
The graphic, schematic, and eminently practical contents with which they are created provide scientific and practical information on the disciplines that are essential for professional practice
New diagnostic and therapeutic developments in the Psychopharmacological Intervention in Children and Adolescents for Psychologists
An algorithm-based interactive learning system for decision-making in the clinical situations presented throughout the course
With special emphasis on evidence-based psychology and research methodologies in psychology
Content that is accessible from any fixed or portable device with an Internet connection
This program may be the best investment you can make when choosing a refresher program for two reasons: in addition to updating your knowledge in Psychopharmacological Intervention in Children and Adolescents for Psychologists, you will achieve a Postgraduate Certificate from TECH Technological University"
The teaching staff is a made up of a group of professionals in the world of psychology, who bring their work experience to this course, as well as a group of renowned specialists, recognised by esteemed scientific communities.
The multimedia content developed with the latest educational technology will provide the professional with situated and contextual learning, i.e., a simulated environment that will provide an immersive training program to train in real situations.
The design of this program is based on problem-based learning, by means of which the dentist must try to solve the different professional practice situations that arise throughout the Postgraduate Certificate course. For this reason, you will be assisted by an innovative, interactive video system created by renowned and experienced experts in the field of psychology with extensive teaching experience.
The course includes real clinical cases and exercises to bring the development of the course closer to the psychologist's clinical practice"
The structure of the contents has been designed by a team of professionals who know about the implications of specialization in daily practice in the field of psychology. They are aware of the current relevance of training to be able to act correctly in cases of patients with mental pathologies and psychological needs and are committed to quality teaching through new educational technologies.
This Postgraduate Certificate in Psychopharmacological Intervention in Children and Adolescents for Psychologists contains the most complete and up-to-date scientific program on the market"
Module 1. Psychotropic Drugs in Children and Adolescents
1.1. Benzodiazepine Drugs
1.1.1. Long-Term Action
1.1.2. Immediate Action
1.1.3. Short Term Action
1.1.4. Ultra Short-Term Action
1.2. Antidepressive Drugs
1.2.1. Tricyclics
1.2.2. Tetracyclics
1.2.3. ISRS
1.2.4. IRNS
1.2.5. Non-Selective 5-HT Reuptake Inhibitors
1.2.6. NA Reuptake Inhibitors
1.2.7. Antagonists and 5-HT Reuptake Antagonists / Inhibitors
1.2.8. DA-NA Reuptake Inhibitors
1.2.9. Agomelatine
1.3. Euthymizing Drugs
1.3.1. Lithium
1.3.2. Valproic Acid
1.3.3. Carbamazepine
1.3.4. Lamotrigine
1.3.5. Tipiramate
1.3.6. Oxacarbazepine
1.3.7. Gavapentin
1.3.8. Vigabatrin
1.3.9. Levetiracetam
1.4. Antipscychotic Drugs
1.5. Classic Neuroleptics
1.5.1. Haloperidol
1.5.2. Chlorpromazine
1.5.3. Levomepromazine
1.5.4. Flufenazide
1.5.5. Pipotiazide
1.5.6. Zuclopenthixol
1.6. Atypical Neuroleptics
1.6.1. Clozapine
1.6.2. Olanzapine
1.6.3. Resperidon
1.6.4. Quetiapine
1.6.5. Ziprasidone
1.6.6. Aripiprazole
A unique, key, and decisive experience to boost your professional development"