Protocols and Action Frameworks in the Diagnosis and Assessment of LD in Formal Education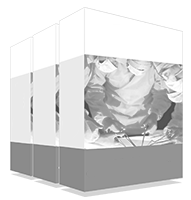 Diagnosing the cases of students suffering from Learning Difficulties is the first step to be able to attend to, and rehabilitate, those affected. This task involves not only the family environment of those who suffer from them, but they must also have an educational counselor who studies each case and knows how to deal with the deficiencies of the abilities, implementing reinforcement activities after having carried out evaluation tests that will let them know the degree of impairment. This support must be provided by specialists who are up to date with all the latest developments in the field of LD. For this reason, TECH offers a program that explores the particularities of the diagnosis and evolution of developmental disorders that affect learning. All this, through a 100% online teaching, which facilitates the monitoring of the subject allowing to adapt the pace of study to the personal and professional needs of students.
The world's largest faculty of psychology"
Enroll now in a Postgraduate Certificate that, in only 6 weeks, will give you the keys to master the developmental characteristics of cognitive functions"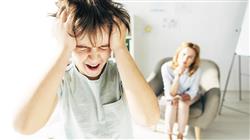 It is necessary for professionals who work or wish to work in this educational field to have a perfect knowledge of the characteristics of cognitive development in the classroom. If so, specialists would know how to assess each case with LD and know exactly what are the standard assessment tests that address reading, reading comprehension, attention, perception and its processes, as well as lexical access routes and memory research. 
This program delves into the protocols of action against LD in centers of infant and primary education levels, as well as in high school, in addition to its identification and prevention. All this, with a 100% online program supported by a teaching team versed in the psycho-educational field. In addition, thanks to the Relearning methodology applied by TECH, students are exempted from long hours of study and are given the opportunity to learn in a progressive and continuous way for a more effective assimilation of concepts.
Likewise, this Postgraduate Certificate is developed in only 6 weeks in order to speed up the academic process and provide students with skills through theoretical and practical exercises and the simulation of real cases that prepare them for their practical application in educational centers. It is, therefore, an enriching experience for those specialists who wish to acquire a quality university certificate without giving up their employment or other activities.
A 100% online program, which gives you all the possibilities so that you can carry it out together with the rest of your personal life responsibilities"
This Postgraduate Certificate in Protocols and Action Frameworks in the Diagnosis and Assessment of LD in Formal Education contains the most complete and up-to-date program on the market. The most important features include: 
The development of case studies presented by experts in psychology and education
The graphic, schematic, and practical contents with which they are created, provide practical information on the disciplines that are essential for professional practice
Practical exercises where self-assessment can be used to improve learning
Its special emphasis on innovative methodologies
Theoretical lessons, questions to the expert, debate forums on controversial topics, and individual reflection assignments
Content that is accessible from any fixed or portable device with an Internet connection
Get theoretical and practical materials to understand the global conceptions of learning in a dynamic way and with the schedules of your choice"
The program's teaching staff includes professionals from sector who contribute their work experience to this educational program, as well as renowned specialists from leading societies and prestigious universities.
The multimedia content, developed with the latest educational technology, will provide the professional with situated and contextual learning, i.e., a simulated environment that will provide immersive education programmed to learn in real situations.
This program is designed around Problem-Based Learning, whereby the professional must try to solve the different professional practice situations that arise throughout the program. For this purpose, the student will be assisted by an innovative interactive video system created by renowned and experienced experts. 
Update your knowledge about memory reinforcement strategies and count on the support of a teaching team versed in psychology"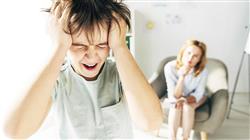 Get now an intensive specialization in the professional practice of LDs, developing a theoretical foundation focused on assessment testing"
The content of this Postgraduate Certificate proposes a study focused on the role of psychoeducational professionals in order to expand and update the knowledge of graduates in Psychology. To achieve this, TECH has been equipped with theoretical and practical materials for students to delve into the protocols of action against LD in centers of early childhood and primary education levels, as well as in high school. Likewise, the Relearning system, based on content reiteration, exempts psychologists from long hours of memorization and allows them to follow a progressive and easy study, balancing it with other aspects of their life.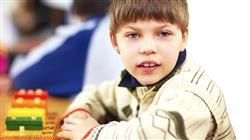 Adapt the pace of your studies to your personal and professional needs and balance your university studies with the rest of your life"
Module 1. Protocols and Frameworks for the Diagnosis and Evaluation of Learning Difficulties in Formal Education Centers
1.1. Evaluation Protocols in Formal Education Centers 
1.1.1. Action Protocols for Early Childhood and Primary Schools 
1.1.2. Protocol in Elementary School, Middle School, and High School 
1.1.3. What About SEN at the Post-Compulsory Levels of Education? 
1.2. Professional Practice Legislation for Learning Difficulties 
1.2.1. Other Related Legislation Specific Regulations 
1.3. Cognitive Functions and their Subprocesses 
1.3.1. Main Cognitive Functions to be Assessed in LD 
1.3.2. Reading and its Subprocesses 
1.3.3. Writing and its Subprocesses 
1.3.4. Attention and Perception and their Subprocesses 
1.4. Standardized Reading Tests 
1.4.1. Global Reading 
1.4.2. Reading Comprehension 
1.4.3. Reading Research 
1.5. Standardized Writing Tests 
1.5.1. Access Routes to Lexicon 
1.5.2. Writing Composition 
1.5.3. Writing Research 
1.6. Standardized Attention and Perception Tests 
1.6.1. Types of Tasks that Assess Each Attention Aspect: Sustained Attention, Divided Attention, Selective Attention 
1.6.2. Global Attention Assessment Tests
1.6.3. Attention Research 
1.7. Standardized Memory Tests 
1.7.1. Working Memory
1.7.2. Other Types of Memory 
1.7.3. Memory Research 
1.8. Basic Competency Assessment Tools for Elementary Education 
1.8.1. Test Kits for the First and Second Cycle of Elementary Education 
1.8.2. Competency Assessment Tools for Other Educational Levels
1.8.3. Research Framework for Basic Skill Testing 
1.9. Complementary Evaluation Protocols in the Educational Field 
1.9.1. Non-Formal Education Evaluation 
1.9.2. Competency Assessment in Higher Education 
1.9.3. Evaluation of Teaching Skills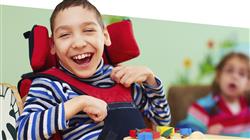 Become a specialist in the protocols of action and diagnosis of cases of learning difficulties in formal and non-formal educational centers"