Principles of Neuroanatomy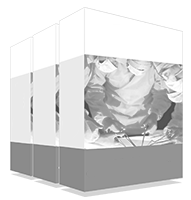 The continuous scientific advances that have taken place in Neuroanatomy have allowed specialists to approach the exhaustive knowledge of the nervous system, both from the macroscopic point of view and at the level of tissues, cells and neuronal connections. Thanks to this, it has been possible to lay the foundations of modern Neuroscience and to work intensively in the search for methods of diagnosis and treatment of brain diseases. However, as it is a continuously evolving specialty, specialists are often unable to keep up to date. For this reason, TECH Technological University has decided to develop this complete program, specifically designed to update their knowledge in a 100% online way.
The world's largest faculty of psychology"
Neuroanatomy has become a fundamental part of the development of modern Neuroscience. For this reason, knowing the latest developments in detail will allow you to contribute professionally to the advancement of this science"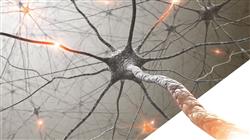 The management of numerous clinical cases around the world has shown that having a solid knowledge of Neuroanatomy can have a positive influence in achieving better diagnostic results and more effective treatments for patients with neurological pathologies. On the other hand, the management of information related to the anatomy of the nervous system is essential in the different surgical approaches performed daily.
That is why having a qualification such as the one offered by TECH Technological University with this Postgraduate Certificate is essential for all those psychology professionals who want to know in detail the latest developments related to this science, so they can apply them in their day to day in their practice. 
This is a 100% online program with which the professional will be able to delve into the Principles of Neuroanatomy, through a comprehensive approach to the formation of the central nervous system (CNS) and neurons, the different types of synapses and neurotransmitters. In addition, it will also delve into neuroendocrinology and neuroimmunology, with special emphasis on the characteristics of the CNS at different stages: from childhood and adolescence to old age.
Para ello el egresado contará con 150 horas del mejor contenido teórico, práctico y adicional diseñado por un equipo docente, especialista en el área, adaptado a la prestigiosa y efectiva metodología Relearning, en cuyo uso esta institución es pionera. Gracias a ello, en menos de 6 semanas habrá logrado actualizar y ampliar sus conocimientos, así como perfeccionado sus habilidades profesionales de manera garantizada y con el aval de la universidad online en español más grande del mundo.
A unique and accessible opportunity to increase your knowledge in relation to the composition of neurons and how they function in the CNS"
This Postgraduate Certificate in Principles of Neuroanatomy contains the most complete and up-to-date program on the market. The most important features include:
The development of practical cases presented by experts in Psychology and Immunology
The graphic, schematic, and practical contents with which they are created, provide scientific and practical information on the disciplines that are essential for professional practice
Practical exercises where the self-assessment process can be carried out to improve learning
Its special emphasis on innovative methodologies
Theoretical lessons, questions to the expert, debate forums on controversial topics, and individual reflection assignments
Content that is accessible from any fixed or portable device with an Internet connection
If you are looking for a program with which to learn in detail the latest scientific evidence related to the Peripheral Nervous System, enroll in this Postgraduate Certificate and you will achieve it"
The program's teaching staff includes professionals from the sector who contribute their work experience to this educational program, as well as renowned specialists from leading societies and prestigious universities.
The multimedia content, developed with the latest educational technology, will provide the professional with situated and contextual learning, i.e., a simulated environment that will provide immersive education programmed to learn in real situations.
This program is designed around Problem-Based Learning, whereby the professional must try to solve the different professional practice situations that arise throughout the program. For this purpose, students will be assisted by an innovative interactive video system developed by renowned experts.
Thanks to its convenient 100% online format, you can update your knowledge at any time and from the place of your choice"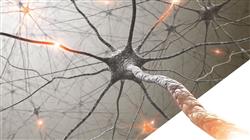 A convenient and accessible option to delve into the latest developments in the formation of the nervous system and its main structures"
For the planning of the structure and development of the Postgraduate Certificate TECH Technological University has used the latest educational technology, added to the best content of the moment and the use of the effective and prestigious pedagogical methodology of Relearning. Thanks to this, it has been possible to create a complete and exhaustive qualification that gathers the most up-to-date information related to the area of Neuroanatomy, as well as hours of high-quality additional material to delve into each module of the syllabus. As such, you are guaranteed to get the best results from this educational experience.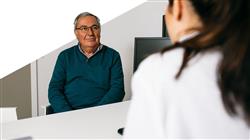 The teaching team has selected real clinical cases taken from their own practices, so that you can put your skills into practice and perfect your competencies by making use of their advice and experience"
Module 1. Principles of Neuroanatomy
1.1. Formation of the Nervous System
1.1.1. Anatomical and Functional Organization of the Nervous System
1.1.2. Neurons
1.1.3. Glial Cells
1.1.4. Central Nervous System: Brain and Spinal Cord
1.1.5. Main Structures
1.1.5.1. Forebrain
1.1.5.2. Midbrain
1.1.5.3. Rhombencephalon
1.2. Formation of the Nervous System II
1.2.1. Peripheral Nervous System
1.2.1.1. Somatic Nervous System
1.2.1.2. Neurovegetative or Autonomic Nervous System
1.2.1.3. White Matter
1.2.1.4. Gray Matter
1.2.1.5. Meninges
1.2.1.6. Cerebrospinal Fluid
1.3. The Neurone and its Composition
1.3.1. Introduction to the Neurone and its Function 
1.3.2. The Neurone and its Composition
1.4. Electric and Chemical Synapses
1.4.1. What is a Synapse?
1.4.2. Electrical Synapse
1.4.3. Chemical Synapse
1.5. Neurotransmitters
1.5.1. What is a Neurotransmitter?
1.5.2. Types of Neurotransmitters and their Functioning
1.6. Neuroendocrinology (Hypothalamus-Endocrine System Relationship)
1.6.1. Introduction to Neuroendocrinology
1.6.2. Basis of Neuroendocrinological Functioning
1.7. Neuroimmunology (Relationship between the Nervous System and Immune System)
1.7.1. Introduction to Neuroimmunology
1.7.2. Basis and Fundamentals of Neuroimmunology
1.8. Nervous System in Childhood and Adolescence
1.8.1. Development of CNS
1.8.2. Bases and Characteristics
1.9. Nervous System in Adulthood
1.9.1. Bases and Characteristics of the CNS
1.10. Nervous System in Old Age
1.10.1. Bases and Characteristics of the CNS in Old Age
1.10.2. Main Related Problems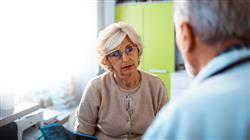 Enroll now and do not miss this great opportunity to grow as a professional in Neuroanatomy with TECH and this Postgraduate Certificate"