Principles of Functional Neuroanatomy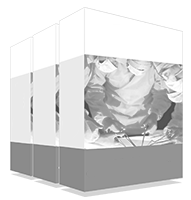 The Principles of Functional Neuroanatomy are the sympathetic and parasympathetic nervous systems, responsible for adapting the body to emergencies and conserving and restoring energy, respectively. The importance of this science in the knowledge of brain functioning and its application in the treatment of pathologies that affect learning and memory is real, so professionals in this field must always handle the latest information available, in order to be able to apply it in their clinical cases in an accurate and effective way. For this reason, having this program in their educational experience can be a distinctive asset that will provide them with the necessary knowledge to master this field and through a 100% online qualification.
The world's largest faculty of psychology"
TECH offers you a program designed exclusively by specialists in Neuropsychology and aimed at professionals who, like you, are looking to improve their skills in a guaranteed and 100% online way"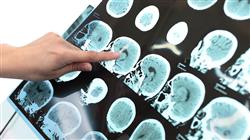 Having a broad, specialized, exhaustive and up-to-date knowledge of the Principles of Functional Neuroanatomy is, for any professional in this area, a fundamental aspect if they seek to offer their patients the most complete service possible. This is a matter of relevance, since knowing in detail the latest strategies and techniques being developed in this field can have a positive influence on the quality of the clinical case being handled.
With the purpose of updating the graduate on all these aspects, TECH Technological University and its team of experts in Psychology and Neuropsychology have developed this Postgraduate Certificate, specifically oriented to specialists in this field. And its convenient, 100% online format makes it ideal to be balanced with any other work or personal activity, allowing them to connect with a fully customized schedule and through any device with an internet connection.
It is, therefore, a unique and multidisciplinary opportunity to delve into the basics of frontal lobe functioning, the neuropsychology of the dorsolateral prefrontal cortex and orbitofrontal, motor cortex or temporal lobe, among other aspects. For this purpose, you will have 150 hours of the best theoretical, practical and additional material, which will be available from the beginning of the educational experience, and can be downloaded for consultation, even after completion of the qualification.
If you are looking for a qualification that allows you to delve into the different parts of the brain and learn about its physiological developments in detail, this is the perfect qualification for you"
This Postgraduate Certificate in Principles of Functional Neuroanatomy contains the most complete and up-to-date program on the market. The most important features include:
The development of practical cases presented by experts in Psychology and Neurology
The graphic, schematic, and practical contents with which they are created, provide scientific and practical information on the disciplines that are essential for professional practice
Practical exercises where the self-assessment process can be carried out to improve learning
Its special emphasis on innovative methodologies 
Theoretical lessons, questions to the expert, debate forums on controversial topics, and individual reflection assignments
Content that is accessible from any fixed or portable device with an Internet connection
In the virtual classroom, you will find 150 hours of the best theoretical, practical and additional content in different formats, so you can delve into every aspect of the syllabus"
It includes in its teaching staff professionals belonging to the field of psychology and teaching, who bring to this program the experience of their work, in addition to recognized specialists from reference societies and prestigious universities.
The multimedia content, developed with the latest educational technology, will provide the professional with situated and contextual learning, i.e., a simulated environment that will provide an immersive learning experience designed to prepare for real-life situations.
The design of this program focuses on Problem-Based Learning, by means of which the psychology professional must try to solve the different professional practice situations that arise. For this purpose, the specialist will be assisted by an innovative interactive video system developed by renowned and experienced experts in the field of learning psychology.
A program with which you will be able to delve into the basics of motor cortex functioning through the most up-to-date information in the field"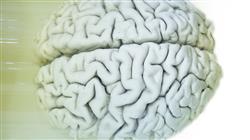 You will have the opportunity to make an exhaustive review of the main characteristics of the parietal lobe cortex"
TECH Technological University employs in all its qualifications the effective and dynamic Relearning methodology, which consists of reiterating the most important concepts throughout the syllabus. In addition, this pedagogical strategy places special emphasis on the use of case studies for teaching, which, in line with the aforementioned, favors a progressive and natural acquisition of knowledge, without having to invest extra hours in memorizing as required by the traditional method. In addition, in order to provide more dynamism, the graduate will have hours of varied and high-quality additional material, allowing them to delve in a personalized way into those aspects of the syllabus that they consider most important.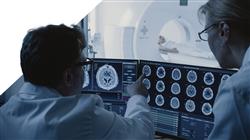 Brain asymmetry will become your area of expertise after passing this Postgraduate Certificate thanks to the exhaustive knowledge of its characteristics and functioning"
Module 1. Functional Neuroanatomy 
1.1. Frontal Lobe
1.1.1. Introduction to the Frontal Lobe
1.1.2. Main Features
1.1.3. Bases of their Functioning
1.2. Neuropsychology of the Dorsolateral Prefrontal Cortex
1.2.1. Introduction to the Dorsolateral Prefrontal Cortex
1.2.2. Main Features
1.2.3. Bases of their Functioning
1.3. Neuropsychology of the Orbitofrontal Cortex
1.3.1. Introduction to the Orbitofrontal Cortex
1.3.2. Main Features
1.3.3. Bases of their Functioning
1.4. Neuropsychology of the Medial Prefrontal Cortex
1.4.1. Introduction to the Dorsolateral Prefrontal Cortex
1.4.2. Main Features
1.4.3. Bases of their Functioning
1.5. Motor Cortex 
1.5.1. Introduction to the Motor Cortex
1.5.2. Main Features
1.5.3. Bases of their Functioning
1.6. Temporal Lobe
1.6.1. Introduction to the Temporal Lobe Cortex 
1.6.2. Main Features
1.6.3. Bases of their Functioning
1.7. Parietal Lobe
1.7.1. Introduction to the Parietal Lobe Cortex 
1.7.2. Main Features
1.7.3. Bases of their Functioning
1.8. Occipital Lobe
1.8.1. Introduction to the Occipital Lobe Cortex
1.8.2. Main Features
1.8.3. Bases of their Functioning
1.9. Cerebral Asymmetry
1.9.1. Concept of Brain Asymmetry 
1.9.2. Characteristics and Functioning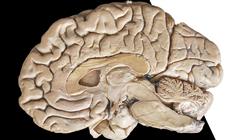 Do not hesitate and enroll now in this Postgraduate Certificate with which you will enjoy a quality education while you invest your time in improving your professional skills"