Learning Difficulties Intervention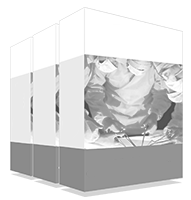 With the objective of achieving universal education, the educational ounsellor is directly involved. This is a figure who, in previous years, had little prominence in the educational field, but who is increasingly in demand in schools. However, the psychoeducator also attends to learning disorders in later life, which are often caused by deteriorating cognitive abilities. This prompts psychologists to update themselves on a regular basis in order to cope with LDs in the real-life setting. Therefore, this program delves into the most important issues in Psychological Intervention in Learning Difficulties, promoting a boost in your specialization that will benefit you in your daily practice. In addition, all this will be possible through a 100% online format, which has the necessary flexibility to assume the teaching load at the pace of each student and their individual circumstances.
The world's largest faculty of psychology"
Upgrade your professional future with an innovative perspective based on Cognitive-Behavioral Intervention"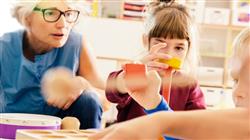 Psychologists dedicated to the school environment are subject to high demands. The development of intervention programs in reading, memory or attention and perception, which is fundamental in the development of students, will depend on them. In this sense, each case requires a particular approach that is also in line with the Universal Design for Learning (UDL), so the updated and advanced knowledge in this field is key to develop the professional praxis.
For this reason, TECH has developed a program where a highly qualified teaching team has poured all its experience and theoretical knowledge into the syllabus. This content covers not only the intervention in learning difficulties, but also delves deeper into the attention to LD in schools and multidisciplinary teams, as well as in non-formal socio-educational centers. Therefore, the professional will obtain a multidisciplinary instruction to face the real scenario of action.
The psychologist has the opportunity to access high level educational material, with a focus on Universal Design for Learning (UDL). Likewise, TECH's teaching methodology favors a theoretical update, without having to invest excessive hours of study in it. The absence of face-to-face classes and predetermined schedules makes it possible to combine this Postgraduate Certificate with the needs of the students and to choose where, when and how to study.
A program that addresses the implications of memory for learning disability disorders and their encoding patterns"
This Postgraduate Certificate in Learning Difficulties Intervention contains the most complete and up-to-date program on the market. The most important features include:
The development of case studies presented by experts in psychology and education
The graphic, schematic, and practical contents with which they are created, provide scientific and practical information on the disciplines that are essential for professional practice
Practical exercises where self-assessment can be used to improve learning
Its special emphasis on innovative methodologies
Theoretical lessons, questions to the expert, debate forums on controversial topics, and individual reflection assignments
Content that is accessible from any fixed or portable device with an Internet connection
Get all the necessary tools to develop intervention models for reading and writing deficits"
The program's teaching staff includes professionals from sector who contribute their work experience to this educational program, as well as renowned specialists from leading societies and prestigious universities.
The multimedia content, developed with the latest educational technology, will provide the professional with situated and contextual learning, i.e., a simulated environment that will provide immersive education programmed to learn in real situations.
This program is designed around Problem-Based Learning, whereby the professional must try to solve the different professional practice situations that arise throughout the program. For this purpose, the student will be assisted by an innovative interactive video system created by renowned and experienced experts.
It is part of the educational agents in the attention to the LD and applies innovative educational techniques in the school scenario"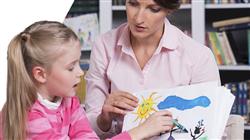 Knows the environment of students with special personal conditions to study each case and understand how it affects their development in the classroom"
The Postgraduate Certificate in Intervention in Learning Difficulties is an innovative program that is taught through a 100% online modality to make it possible to study in a flexible way. TECH offers a complete and rigorous program focused on intervention in early learning difficulties in early care and school, as well as LD in adults and post-compulsory education. In addition, this program is developed in only 6 academic weeks in a comprehensive manner and through educational contents, which once downloaded, can be consulted while offline. 
Update your knowledge about intervention programs with technological resources and become a multidisciplinary specialist"
Module 1. Learning Difficulties Intervention
1.1. Conceptualisation: LD Intervention
1.1.1. Cognitive-Behavioral Intervention
1.1.2. Intervention from a Systemic Approach
1.1.3. LD Intervention Levels
1.2. Early LD Intervention and Attention
1.2.1. Early LD Intervention Models
1.2.2. LD Prevention
1.2.3. Early LD Attention
1.3. LD Attention in Schools and in Multidisciplinary Teams and in Non-Formal Socio-Educational Centers
1.3.1. Attention Process to LD in Schools
1.3.2. Educational Agents in AD Attention
1.3.3. Intervention in Non-Formal Psycho-Educational Centers
1.4. Reading Intervention Program Development
1.4.1. Conceptualization
1.4.2. Intervention Program Design
1.4.3. Intervention Program Examples
1.5. Writing Intervention Program Development
1.5.1. Conceptualization
1.5.2. Intervention Program Design
1.5.3. Intervention Program Examples
1.6. Intervention Program Development in Attention and Perception
1.6.1. Conceptualization
1.6.2. Intervention Program Design
1.6.3. Intervention Program Examples
1.7. Memory Intervention Program Development
1.7.1. Conceptualization
1.7.2. Intervention Program Design
1.7.3. Intervention Program Examples
1.8. Intervention Program Development with Technological Resources
1.8.1. Technological Resources and Psycho-Educational Intervention
1.8.2. LD and Technology Resources
1.8.3. Available Resources Examples
1.9. LD in Adult and Post-Compulsory Education
1.9.1. LD Assessment and Diagnostics in Adults
1.9.2. LD Intervention Programs for Adults
1.9.3. LD Diagnosis and Intervention in Post-Compulsory Education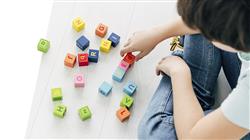 Get into early LD care and work together with teachers of students in schools"