Evaluation in General Health Psychology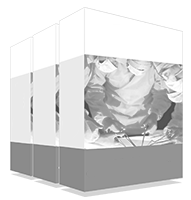 Develop your skills and knowledge in Evaluation in General Health Psychology with the best professionals in the sector, who have invested all their experience and knowledge in the development of this program. You will learn the different actions carried out by a General Health Psychologist in each of the phases of the psychological evaluation process.
The world's largest faculty of psychology"
A deep and comprehensive dive into strategies and approaches in Scientific and Professional Foundations of General Health Psychology"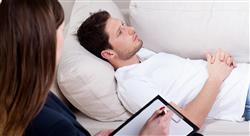 Psychologists play a fundamental role in healthcare when it comes to improving people's physical, mental and social wellbeing. Today they are an essential component in resolving different psychological disorders.
This University Course provides extensive knowledge in advanced models and techniques in assessment, diagnosis and psychological intervention in this field of health. For this, you will have a teaching faculty that stands out for its extensive professional experience in the different areas in which psychology has developed and in different sectors of the population.
Throughout this training programme, the student will go through all the current approaches in the work carried out by health psychologists.  The correct approach to psychological assessments and interviews; the implementation of psychological techniques for stress prevention or the assimilation of the different phases of the research process in Psychology. There will be some of the many topics of work and study that students will be able to integrate into their training with this comprehensive program.  
We will not only take you through the theoretical knowledge we offer, but we will introduce you to another way of studying and learning, one which is simpler, more organic and more efficient. We will work to keep you motivated and to develop your passion for learning, helping you to think and develop critical thinking skills.  
A high-level step that will become a process of improvement, not only on a professional level, but also on a personal level.  
A training program created for professionals who aspire to excellence that will allow you to acquire new skills and strategies in a smooth and effective way"
This Postgraduate Certificate in Evaluation in General Health Psychology has the most complete and up-to-date academic program in the university landscape. The most important features of the University Course are:
Developing 100 practical cases presented by experts in General Health Psychology
The graphic, schematic, and eminently practical contents with which they are created provide scientific and practical information on the disciplines that are essential for carrying out research
News and innovations on research in the different fields of psychology
Practical exercises where self-assessment can be used to improve learning.
Algorithm-based interactive learning system for decision-making in the situations that are presented to the student.
Special emphasis on research methodologies
Theoretical lessons, questions to the expert, debate forums on controversial topics, and individual reflection assignments
Content that is accessible from any fixed or portable device with an Internet connection
Access deep insights in Evaluation in General Health Psychology and its multiple implications, in a comprehensive Postgraduate Certificate designed to propel you to another professional level" 
It includes a very broad teaching staff made up of experts in psychology, who share their work experience in this training, as well as recognized specialists from leading communities and prestigious universities.
The multimedia content, developed with the latest educational technology, will provide the professional with situated and contextual learning, i.e., a simulated environment that will provide an immersive training program designed to train in real situations.
This program is designed around Problem Based Learning, where the student must try to solve the different professional practice situations that arise during the course. For this purpose, the professional will be assisted by an innovative interactive video system created by renowned and experienced research experts. 
Increase your confidence as a healthcare psychiatrist by updating your knowledge through this University Course"
This Postgraduate Certificate marks the difference between a professional with a lot of knowledge, and a professional who knows how to apply it in their daily practice"
The structure of the contents has been designed by a team of professionals in Evaluation in General Health Psychology who are aware of the importance of being up to date to be able to delve deeper into this field of knowledge and produce publications of academic quality.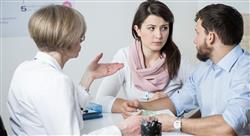 This Postgraduate Certificate in Evaluation in General Health Psychology has the most complete and up-to-date scientific program in the market" 
Module 1. Evaluation in General Health Psychology 
1.1. Psychological Evaluation Process 
1.1.1. Descriptive-Predictive Process
1.1.2. Intervention-Evaluation Process
1.2. Evaluation Techniques in Health Psychology 
1.2.1. Features of the Evaluation Techniques
1.2.2. Types of Evaluation Techniques
1.3. The Interview as an Evaluation Technique 
1.3.1. Conceptualization of the Psychological Interview 
1.3.2. Interview Process
1.4. Observation 
1.4.1. Observation Features
1.4.2. Observation Process
1.5. Diagnosis in Health Psychology 
1.5.1. Features and Limitations of the DSM-5
1.5.2. Evaluation for Problem Identification
1.6. Clinical Formulation 
1.6.1. Clinical Case Formulation
1.6.2. Functional Analysis (Conceptual and Empirical Foundations)
1.6.3. Functional Analysis (Strategies)
1.7. Communication of Results in Health Psychology 
1.7.1. Return Interview
1.7.2. Written Report
1.8. Quality of Life, Lifestyle and Stress Assessment 
1.8.1. Evaluation of Quality of Life and the Intervention Process
1.8.2. Lifestyle and Self-Efficacy for Health Assessment
1.8.3. Stress Evaluation
1.9. Assessment in Chronic Conditions. 
1.9.1. Psychological Assessment in HIV
1.9.2. Psychological Assessment in Chronic Pain
1.9.3. Psychological Assessment in Oncology Patients
1.10. Assessment in Schizophrenia Spectrum Disorders 
1.10.1. Theoretical and Conceptual Aspects in the Assessment of Schizophrenia Spectrum Disorders
1.10.2. Assessment Tools for Schizophrenia Spectrum Disorders
1.11. Assessment in Depressive and Bipolar Disorders 
1.11.1. Theoretical and Conceptual Aspects in the Assessment of Depressive and Bipolar Disorders
1.11.2. Assessment Tools in Depressive and Bipolar Disorders. 
1.12. Assessment in Anxiety Disorders 
1.12.1. Theoretical and Conceptual Aspects in the Assessment of Anxiety Disorders
1.12.2. Anxiety Disorders Assessment Tools
1.13. Assessment in Trauma-Related, Dissociative, Somatic Symptom and OCD Disorders 
1.13.1. Trauma-Related Disorders and Dissociative Disorders
1.13.2. Somatic Symptom Disorders
1.13.3. Obsessive-Compulsive Disorder and Related Disorders
1.14.  Assessment of Eating Disorders, Sleep, and Excretion Disorders 
1.14.1. Eating Disorders
1.14.2. Sleep Disorders
1.14.3. Excretory Disorders
1.15. Assessment in Sexual and Paraphilic Disorders 
1.15.1. Sexual Dysfunctions
1.15.2. Paraphilic Disorders
1.16. Assessment in Addiction Disorders
1.16.1. Diagnostic Criteria for Addictive Disorders
1.16.2. Addictive Disorders Assessment Tools
1.16.3. Personality Disorders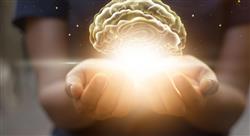 Our curriculum has been designed with teaching effectiveness in mind: so that you learn faster, more efficiently, and on a more permanent basis"