Cognitive Development and Processing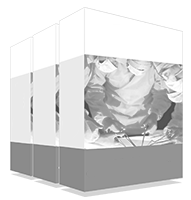 Cognitive development is directly related to knowledge acquired through learning and experience. The skills that are developed through this system are remarkable in the early stages of childhood and classrooms are the main scenario to foresee problems related to learning difficulties. It is in them where psychoeducational professionals must detect problems or disorders in the development of children. This is possible when educational centers have professionals who know how to apply the latest techniques and strategies in the evaluation of executive functions. For this reason, TECH has designed a complete program that teaches cognitive development and the processing of executive thinking functions affected in LD. All this, through a 100% online modality that, together with the Relearning methodology, makes the study a flexible process with the possibility of adapting to the specific circumstances of the psychologists enrolled.
The world's largest faculty of psychology"
With this Postgraduate Certificate, you will obtain in only 6 weeks all the necessary knowledge to specialize in Cognitive Development and Processing"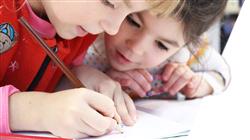 Being part of the development of children in schools is a responsibility that not only falls on teachers, but in which the educational counselor must actively participate. This figure is key to detecting and intervening in the pathologies associated with LD. For this reason, and in response to the demand of today's educational centers, TECH has designed a rigorous program that projects the careers of professionals in the psychological field, so that they are able to propose solutions for each case in the classroom.
TECH offers this Postgraduate Certificate in Cognitive Development and Processing to graduates in Psychology who wish to enhance their knowledge in the field of neurobiological and cognitive bases involved in learning. To achieve this, the program explores the basic processes of learning, such as memorization, attention and perception, and the appropriate diagnoses and interventions in each psychoeducational environment, among other issues. All this, to expand and update the theoretical and practical knowledge of psychoeducational professionals.
This is a university program taught in a 100% online format, which allows students to digitally enter into the different categories of the LD in the formal and non-formal framework. TECH proposes this study with the support of a teaching team versed in the neuropsychological field and downloadable materials that students will have at all times and that will make the study a flexible and dynamic process. In addition, the innovative educational system, based on Relearning methodology, will exempt specialists from long hours of memorization and will allow them to adapt the pace of study according to their personal and professional needs.
A program that addresses the implications of memory for learning disability disorders and their encoding patterns"
This Postgraduate Certificate in Cognitive Development and Processing contains the most complete and up-to-date program on the market. The most important features include:
The development of case studies presented by experts in psychology and education
The graphic, schematic, and practical contents with which they are created, provide scientific and practical information on the disciplines that are essential for professional practice
Practical exercises where self-assessment can be used to improve learning
Its special emphasis on innovative methodologies
Theoretical lessons, questions to the expert, debate forums on controversial topics, and individual reflection assignments
Content that is accessible from any fixed or portable device with an Internet connection
Get all the tools you need to understand storage processes and participate in the recovery of skills impaired by LD disorders"
The program's teaching staff includes professionals from sector who contribute their work experience to this educational program, as well as renowned specialists from leading societies and prestigious universities.
The multimedia content, developed with the latest educational technology, will provide the professional with situated and contextual learning, i.e., a simulated environment that will provide immersive education programmed to learn in real situations.
This program is designed around Problem-Based Learning, whereby the professional must try to solve the different professional practice situations that arise throughout the program. For this purpose, the student will be assisted by an innovative interactive video system created by renowned and experienced experts.
Be part of the psychoeducational vanguard at the forefront of schools today"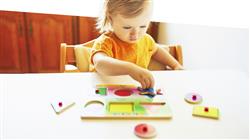 Master the development of standardized tests of executive functions and become a more competitive specialist in the job market"
The Postgraduate Certificate in Cognitive Development and Processing is an innovative program that is taught through a 100% online modality to make it possible to study in a flexible way. TECH offers a complete and rigorous program focused on Cognitive Development and Processing of executive thinking functions affected in Learning Disabilities, among many other issues. In addition, this program is developed in only 6 academic weeks in a comprehensive manner and through downloadable educational content, which specialists can access at any time and place and even at the end of the program.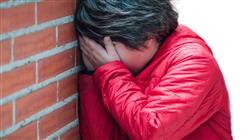 Update your knowledge in the basic processes of learning, such as memorization, attention and perception and become a multidisciplinary specialist"
Module 1. Cognitive Development and Processing: Developmental Processes and Executive Thinking Functions Affected in LD
1.1. Processing and Learning Theory
1.1.1. What is the Processing Theory Based on?
1.1.2. Main Learning Authors and Implications
1.1.3. How is Processing Theory Applied in the Psycho-Educational Field?
1.2. Memory Implications for LD
1.2.1. Memory Concept and Types
1.2.2. Coding Processes and Models
1.2.3. Storage and Retrieval Processes
1.2.4. The Influence of Memory on Learning
1.2.5. Memory and Learning Research
1.2.6. Executive Functioning and Interdependence with Attention and Perceptual Processes
1.3. Attention and LDs
1.3.1. Attention Concept and Types
1.3.2. Attention Processes and Models
1.3.3. The Influence of Attention on Learning
1.3.4. Attention and Learning Research
1.3.5. Attentional Executive Functioning and Interdependence with Other Executive Agents
1.4. Perception and LDs
1.4.1. Perception Concept and Types
1.4.2. Perceptual Processes and Models
1.4.3. The Influence of Perception on Learning
1.4.4. Perception and Learning Research
1.4.5. Perceptual Executive Functioning and Interdependence with Other Executive Agents
1.5. General Intelligence Assessment and Testing
1.5.1. Why is it Important to Assess General Intelligence?
1.5.2. Main General Intelligence Models
1.5.3. What Exactly Do Intelligence Tests Measure and What Are They Useful for in the Educational Setting?
1.5.4. Main Standardized Tests for Intelligence Scales in Education
1.6. Neuropsychological and Psycholinguistic Models in Literacy
1.6.1. Neuropsychological Literacy Theories
1.6.2. Psycholinguistic Literacy Theories
1.6.3. Reading Acquisition Developmental Model
1.6.4. Writing Acquisition Developmental Model
1.6.5. Access to the Lexicon: Visual and Phonological Route Models
1.6.6. Semantic and Syntactic Processing: Reading Comprehension
1.6.7. Lexical, Perceptual and Visual Access Difficulties and Associated Disorders
1.7. Neuropsychological and Numerical Processing Models in MD
1.7.1. Numerical Processing and Calculation Principles
1.7.2. Cognitive and Neurofunctional Model of Numerical Processing
1.7.3. Acalculia, Dyscalculia and Other Related LD: ADHD, Dyslexia
1.7.4. Case Study Research and Description in MD
1.8. Assessment and Standardized Tests for Executive Functions
1.8.1. Introduction to Standardized Tests of Executive Processes. Why is it Important to Measure Executive Functions?
1.8.2. Main Standardized Tests of Executive Functions in the Educational Setting
1.8.3. Memory Assessment Kits
1.8.4. Attention and Perception Assessment Kits
1.8.5. Evaluating and Diagnosing Recommendations Based on Standardized Tests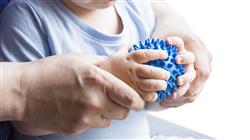 Get into the psycholinguistic theories of reading and writing and put into practice the visual and phonological route models"