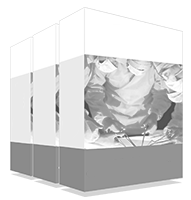 Cognitive impairment is usually represented, mainly by the appearance of problems related to memory, language, thinking or judgment and mainly affects older people, becoming, in its most severe state, dementia. The consequences it causes, not only in the patient, but in their environment, are very serious, so the role of the specialist in psychology is essential to try to reduce the effects of the disease through the application of therapies and therapeutic strategies to help them cope with the change. In order that the specialist can have a 100% online qualification with which to catch up, TECH Technological University offers this program. It is a multidisciplinary program through which you can delve into the main cognitive deficits, syndromes and pathologies from any device with internet connection.
The world's largest faculty of psychology"
The multiple representations with which Cognitive Deficits manifest themselves oblige specialists to pursue qualifications such as this one, in order to be up to date on the psychotherapeutic approach to each of them"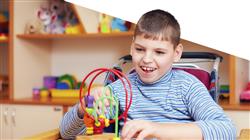 Despite the fact that for decades multiple studies have been carried out to determine the causes of cognitive impairment, the truth is that nowadays no single and certain result has been established to determine what causes each one of them. However, their treatment, as well as taking into account certain risk factors, can help prevent and alleviate certain complications, so that the patient and their environment can suffer as little as possible the consequences of their condition.
Therefore, the role of families, but above all the role of the specialist in Psychology and Psychiatry is fundamental, since early detection is an asset in favor of their stabilization. For this reason, TECH Technological University has considered necessary the development of this Postgraduate Certificate in Cognitive Deficits, with the aim that professionals have a qualification that collects the most up-to-date information related to this field. This is a program that delves, in a multidisciplinary way, into the different pathologies of attention and memory, their characteristics and symptomatology and the assessment and diagnostic techniques that are obtaining the best results. In addition, it also delves into the multiple types of Apraxias and Agnosias, as well as their treatments and clinical management.
For this purpose, it will have 150 hours of the best theoretical, practical and additional content, the latter presented in different formats: detailed videos, research articles, case studies, complementary readings and images, which the graduate will need to contextualize the information of the syllabus and to delve into each of its sections in a personalized way. All in a convenient and accessible 100% online program that will allow you to connect whenever you need to and from anywhere during the 6 weeks in which this qualification is distributed.
A 100% online program with which you will be able to improve your service from home or from your office, guaranteeing your patients a service based on the latest evidence of Psychology"
This Postgraduate Certificate in Cognitive Deficits contains the most complete and up-to-date program on the market. The most important features include:
The development of practical cases presented by experts in Psychology and Pedagogy
The graphic, schematic, and practical contents with which they are created, provide scientific and practical information on the disciplines that are essential for professional practice
Practical exercises where the self-assessment process can be carried out to improve learning
Its special emphasis on innovative methodologies
Theoretical lessons, questions to the expert, debate forums on controversial topics, and individual reflection assignments
Content that is accessible from any fixed or portable device with an Internet connection
You will be able to delve into the new developments of attention and memory pathologies, knowing in detail their main characteristics and symptomatology, for an even more accurate and early diagnosis"
The program's teaching staff includes professionals from sector who contribute their work experience to this program, as well as renowned specialists from leading societies and prestigious universities.
The multimedia content, developed with the latest educational technology, will provide the professional with situated and contextual learning, i.e., a simulated environment that will provide immersive education programmed to learn in real situations.
This program is designed around Problem-Based Learning, whereby the professional must try to solve the different professional practice situations that arise throughout the program. For this purpose, the student will be assisted by an innovative interactive video system created by renowned and experienced experts.
Would you like to know in depth the ins and outs of the Dysexecutive Syndrome? With TECH and this program, you will develop specialized knowledge in a guaranteed way"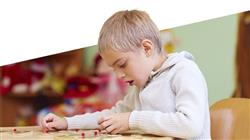 A program designed by experts in Psychology with which you will be able to work with the most up-to-date information related to the different types of Apraxias"
For the composition of this Postgraduate Certificate, TECH Technological University and the teaching team have been based on the latest developments in the field, using up-to-date information on Cognitive Deficits, their diagnosis and clinical management.
Thanks to this, it has been possible to design a program adapted to the latest scientific evidence in the field of Psychology and Psychiatry, also characterized by its multidisciplinary format that includes hours of the best theoretical, practical and additional material (detailed videos, research articles, images, complementary readings, etc.). In conclusion: everything the graduate needs to get the most out of this 100% online educational experience.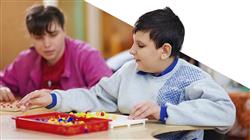 You will have 150 hours of the best additional material, which includes real clinical cases of patients with Cognitive Deficits, so you can put your skills into practice and perfect your skills"
Module 1. Cognitive Deficits
1.1. Attention Pathology
1.1.1. Main Attention Pathologies
1.1.2. Characteristics and Symptomology
1.1.3. Assessment and Diagnosis
1.2. Memory Pathology
1.2.1. Main Memory Pathologies
1.2.2. Characteristics and Symptomology
1.2.3. Assessment and Diagnosis
1.3. Dysexecutive Syndrome
1.3.1. What is Dysexecutive Syndrome?
1.3.2. Characteristics and Symptomology
1.3.3. Assessment and Diagnosis
1.4. Apraxias I
1.4.1. Concept of Apraxia
1.4.2. Main Modalities
1.4.2.1. Ideomotor Apraxia
1.4.2.2. Ideational Apraxia
1.4.2.3. Constructional Apraxia
1.4.2.4. Clothing Apraxia
1.5. Apraxias II
1.5.1. Gait Apraxia
1.5.2. Apaxia of Speech or Phonation
1.5.3. Optical Apraxia
1.5.4. Callosal Apraxia
1.5.5. Examination of the Apraxias:
1.5.5.1. Neuropsychological Assessment
1.5.5.2. Cognitive Rehabilitation
1.6. Agnosias I
1.6.1. Concept of Agnosias
1.6.2. Visual Agnosias
1.6.2.1. Agnosia for Objects
1.6.2.2. Simultanagnosia
1.6.2.3. Prospagnosia
1.6.2.4. Chromatic Agnosia
1.6.2.5. Others
1.6.3. Auditory Agnosias
1.6.3.1. Amusia
1.6.3.2. Agnosia for Sounds
1.6.3.3. Verbal Agnosia
1.6.4. Somatosensory Agnosias
1.6.4.1. Asteroganosia
1.6.4.2. Tactile Agnosia
1.7. Agnosias II
1.7.1. Olfactory Agnosias
1.7.2. Agnosia in Diseases
1.7.2.1. Anosognosia
1.7.2.2. Asomatognosia
1.7.3. Assessment of Agnosias
1.7.4. Cognitive Rehabilitation
1.8. Social Cognition Deficit
1.8.1. Introduction to Social Cognition
1.8.2. Characteristics and Symptomology
1.8.3. Assessment and Diagnosis
1.9. Autism Spectrum Disorders
1.9.1. Introduction
1.9.2. ASD Diagnosis
1.9.3. Cognitive and Neuropsychological Profile Associated with ASD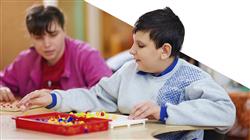 Don't miss the opportunity to get up to date with TECH and its team of experts and enroll now in a Postgraduate Certificate that will improve your patient care in just 6 weeks"