Advances in Psychological Development Research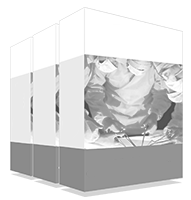 The infant stage is one of the most important moments of psychological development and that is why it is important for psychologists to continue with research in this field. The program is aimed at consolidating knowledge and developing the techniques used in the field of research in psychology, in this case, related to psychological development in the infant stage.
The world's largest faculty of psychology"
Access the latest methodologies in Applied Psychology, master the writing of articles or deepen your knowledge in data analysis. Become a research professional in Psychology"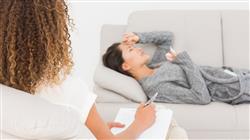 The Postgraduate Certificate in Advances in Psychological Development Research has been created with the aim of understanding that the development and improvement of research in the area of Psychology requires focusing not only on the content to be developed, but also on the different methodologies and techniques used to achieve more efficiently the objectives set. It aims to respond to the whole context that surrounds both the research itself and the area of knowledge in which it is framed. 
Learn about the main tools for the research of psychological development in childhood or the standardization of tests for these cases. However, also, delve into this program and learn how beliefs may influence the behavior of students. Another fundamental part of this Postgraduate Certificate is the study of problem solving in childhood, the development of literacy or linguistic competence, among others. Strengthen your skills thanks to this program that will allow you to perform at the highest level in research in the area of Psychology. 
Through this program, you will be able to incorporate the competencies associated with the researcher in psychology through a broad, objective and experiential description of the elements to be applied during your practice. From the most general to the most specific and transversal, analyzing all the stages that make up an investigation. Research is a fundamental section in any area, since all the existing theoretical content is based on it.   
This Postgraduate Certificate aims to provide a methodological renewal taking into account the demands of current research and offering the most innovative strategies and tools"
This Postgraduate Certificate in Advances in Psychological Development Research contains the most complete and up-to-date program on the market. The most important features include: 
The development of 100 case studies presented by experts in Psychology and Scientific Research 
The graphic, schematic, and practical contents with which they are created provide scientific and practical information on the disciplines that are essential for carrying out research
New developments and innovations in the research of the different fields of Psychology
Practical exercises where the self-assessment process can be carried out to improve learning
Algorithm-based interactive learning system for decision-making in the situations that are presented to the student
Special emphasis on research methodologies
Theoretical lessons, questions to the expert, debate forums on controversial topics, and individual reflection assignments
Content that is accessible from any fixed or portable device with an Internet connection
The Postgraduate Certificate in Advances in Psychological Development Research will allow you to obtain specialized knowledge in active methodologies"

 
It includes a very broad teaching staff of professionals belonging to the field of psychology, who bring to this program the experience of their work, as well as recognized specialists from leading societies and prestigious universities. 
The multimedia content, developed with the latest educational technology, will provide the professional with situated and contextual learning, i.e., a simulated environment that will provide an immersive learning experience designed to prepare for real-life situations. 
This program is designed around Problem-Based Learning, where the student must try to solve the different professional practice situations that arise during the course. For this purpose, the professional will be assisted by an innovative interactive video system created by renowned and experienced research experts. 
Increase your confidence as a psychology researcher by updating your knowledge through this Postgraduate Certificate"
This Postgraduate Certificate marks the difference between a professional with a lot of knowledge and a professional who knows how to apply it in the processes of research and scientific publication"
The structure of the contents has been designed by a team of professionals in Psychology research, aware of the relevance of current affairs in order to deepen the area of knowledge and make publications of academic quality.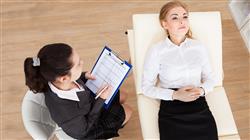 This Postgraduate Certificate in Advances in Psychological Development Research contains the most complete and up-to-date program on the market"
Module 1. Advances in Research on Psychological Development Childhood
1.1. Tools for the Assessment of Psychological Development in Childhood
1.1.1. Ethics of Psychological Assessment in Childhood
1.1.2. Tests and Scales as Measures of Psychological Development
1.1.3. Biases in Assessment
1.1.4. Other Cognitive Measures of Psychological Development in Childhood
1.2. Normalization and Standardization of Tests
1.2.1. Standardization of a Psychological Measure
1.2.2. The Normative Sample
1.2.3. Z-Scores and Peer Assessment
1.2.4. Advantages and Disadvantages of Standardized Measures in Childhood
1.3. Development of Beliefs and Biases in Students
1.3.1. Beliefs and Prejudices in School Children Population
1.3.2. Influence of Beliefs on Students' Behavior.
1.4. Generalization of Rules in Childhood from Belief to Norm.
1.4.1. Generation of Rules and Norms in Students
1.4.2. Influence of Rules and Norms on Student Behavior
1.4.3. Psychological Interventions to Favor the Change of Beliefs.
1.5. Evolutionary Windows in Children's Psychological Development
1.5.1. Turning Points in Children's Psychological Development
1.5.2. Individual Differences in Children's Psychological Development
1.5.3. Maturational Delay
1.6. Problem Solving in Childhood
1.6.1. Behavior Planning and Scheduling in Childhood
1.6.2. Problem-Solving Strategies in Children
1.6.3. From the Specific to the Abstract
1.7. Development of Literacy in the School and Family Context
1.7.1. Literacy in the School Context
1.7.2. Literacy in Family Contexts
1.7.3. Interventions at School
1.7.4. Interventions in Families
1.8. Linguistic Competence and its Relationship to Other Psychological Constructs
1.8.1. Relationships Between Basic Psychological Processes and Language Competence in Childhood.
1.8.2. Linguistic Competence and its Influence on Other Higher Psychological Processes.
1.8.3. Evaluation of Linguistic Competence
1.8.4. Different Levels of Literacy as Predictors of Psychological Development.
1.9. Attachment Development in Childhood
1.9.1. Infantile Attachment, Vital Development in Childhood
1.9.2. Variables Influencing Attachment Development
1.9.3. The Family and the Development of Attachment
1.9.4. Influences of Attachment on Social Relationships and General Behavior
1.10. Intervention Techniques in Developmental Psychology
1.10.1. Standardized Intervention Plans
1.10.2. Evaluation of Intervention Outcomes
1.10.3. Personalized Intervention Plans
1.10.4. Evaluation of a Customized Intervention Plan
1.10.5. Advantages and Disadvantages of Individual VS Group Intervention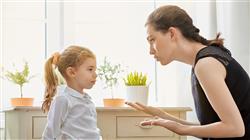 Discover the importance of the professional's orientation towards research and the implications of effective accompaniment in this field"