Physiotherapy, Pain and Aging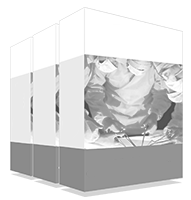 The treatment of pain in geriatric patients finds in physiotherapy an effective and adaptable way of working in multiple situations and patients. Supported by the most innovative advances in this field, this course will provide you with the most comprehensive knowledge on the subject, with a high quality multidisciplinary and advanced vision.
completion date
05/21/2023
The world's largest school of physiotherapy"
Learn quickly and efficiently how to treat pain in geriatric patients with the support of the most innovative methods in this type of intervention"
The treatment of pain in geriatric patients is nourished by the advances and updates that are appearing in this field of work. The physiotherapist needs to keep his competences in line with them, in order to achieve the improvement that the patients' quality of life gets, when the pain is effectively controlled.
To this end, the professional must assess and explore the patient's resistance and physiological reserves in order to establish the appropriate framework for action, home care, residential care, day care centers, social centers or private clinics.
It is therefore essential to know the tools of physiotherapy and the appropriateness of their application in each case, such as active exercise, manual therapy and electrotherapy. Being able to work in an interdisciplinary team, with appropriate communication tools, understanding the concept of person-centered care, having the most up-to-date knowledge of support devices and even the support of current technology can be key to success in physical therapy treatment.   
Get ahead of the curve in physiotherapy treatment of pain in the elderly" 
This Postgraduate Certificate in Physiotherapy, Pain and Aging offers you the characteristics of a program of high scientific, teaching and technological level. 
These are some of its most notable features: 
The latest technology in online teaching software
A highly visual teaching system, supported by graphic and schematic contents that are easy to assimilate and understand
Practical cases presented by practising experts 
State-of-the-art interactive video systems.    
Teaching supported by telepracticev
Continuous updating and recycling systems
Autonomous learning: full compatibility with other occupationsv
Support groups and educational synergies: questions to the expert, debate and knowledge forums
Communication with the teacher and individual reflection work
Availability of content from any device, fixed or portable, with Internet connection   
Complementary documentation banks permanently available, even after the course   
A study that will cover the different pathologies and situations of intervention with geriatric patients with a focus on the practical reality of working with them"
The program's teaching staff includes professionals from the sector who contribute their work experience to this training program, as well as renowned specialists from leading societies and prestigious universities.
The multimedia content, developed with the latest educational technology, will provide the professional with situated and contextual learning, i.e., a simulated environment that will provide immersive training programmed to train in real situations.
This program is designed around Problem-Based Learning, whereby the professional must try to solve the different professional practice situations that arise during the academic year. For this purpose, the student will be assisted by an innovative interactive video system created by renowned and experienced experts
"A methodological approach supported by teaching techniques proven for their effectiveness to allow you to learn in a dynamic and efficient way"
"With the support of high-quality audiovisual systems, the purpose of this course is that you not only acquire the knowledge, but that, upon completion, you possess the working skills you need in this field"  
Focused especially on the area of frailty in geriatric patients, the syllabus has been developed according to the criteria of training effectiveness that we offer you. Through a complete and detailed syllabus you will cover all the essential subject areas, gradually acquiring the necessary skills to put the necessary knowledge into practice. A very well-developed learning structure that will allow you to learn in a continuous, efficient way and which is tailored to your needs.
A very complete teaching program, structured in didactic units of great impact, which includes all the aspects that rehabilitative medicine must contemplate in the care of patients with Chronic Pain"  
Module 1. Pain and Aging, Update on Current Scientific
1.1. Anatomy and Physiology of Pain Transmission 
       1.1.1. Peripheral Components
       1.1.2. Nociceptors 
       1.1.3. Nociceptor Depolarization
       1.1.4. Peripheral Sensitization of Nociceptors 
1.2. Types of Pain
       1.2.1. Introduction 
       1.2.2. emporal
       1.2.2.1. Acute Pain 
       1.2.2.2  Chronic Pain 
1.3. Pain and Aging 
       1.3.1.  Aging
       1.3.2.  Characteristics of Aging
       1.3.3.  Prevalence 
       1.3. 4. Physiological Changes of Aging 
       1.3. 5. Physical and Neurological Changes with Impact on Pain Chronification 
        1.3.5.1. Differences in Pain Perception 
        1.3.5.2. Increased Chronic Inflammation in Aging 
        1.3.5.3. Disruption of the Circadian Cycle in Aging 
        1.3.5.4. Neurodegeneration and Implications for Learning 
        1.3.5.5. Elderly Depression    
        1.3.5.6. Sedentary Lifestyle and Frailty in the Elderly 
        1.5.5.7. Under-Recognized and Under-Treated Pain
1.4. Pain Syndromes in Geriatrics 
       1.4.1. Introduction 
       1.4.2  Cervical osteoarthritis
       1.4.3. Occipital Neuralgia
       1.4.4. Cervicogenic Dizziness
       1.4.5. Vertebral Fracture due to Osteoporosis 
       1.4.6. Lumbar Osteoarthritis and Facet Syndrome 
       1.4.7. Central Canal Stenosis in the Lumbar Spine 
       1.4.8. Hip osteoarthritis
       1.4.9. houlder Rotator Cuff Rupture 01/04/2010    
       1.4.10  Knee Osteoarthritis
1.5. Pain Assessment 
1.6. Pharmacological Treatment of Pain in the Geriatric Patient 
       1.6.1. Drugs for Pain 
       1.6.2. Aines 
       1.6.3. Coxibs 
       1.6.4. Paracetamol 
       1.6.5. Metamizole 
       1.6.6. Opioid Drugs
       1.6.7. Phytotherapy 
       1.6.8. Adjuvant Drugs
1.7. Physiotherapist Treatment of the Geriatric Patient
You will learn in such a way that what you have learned becomes fixed and transformed into knowledge, through a structured study that will cover all the points of interest you need to update your intervention in geriatric rehabilitation"