Community and Hospital Infections in Pediatrics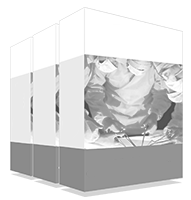 This program has been created to offer the most up-to-date program in Community and Hospital Infections in the field of pediatrics to pharmacy professionals. A complete and efficient program that will allow you to learn in an intensive way, combining your studies with your usual activities, thanks to the most modern learning systems in the online teaching market.
completion date
09/21/2023
The world's largest faculty of pharmacy"
The most complete review of advances in Community and Hospital Infections in Pediatrics"
This program offers the student the possibility of deepening and updating knowledge, using the latest educational technology. It offers a global vision of Community and Hospital Infections in Pediatrics, while focusing on the most important and innovative aspects.
This program arises as a response to an important need in the field of Infectious Diseases. Today, this need responds, among other things, to the emergence of certain diseases that are unknown or have little practice (zika, chikungunya, hemorrhagic fevers, among others), and with others that have fallen into oblivion or are unknown to less experienced pharmacists such as diphtheria, measles, pertussis (whooping cough), or flaccid paralysis associated with poliovirus vaccines.
At the therapeutic level, the emergence of resistance (BLEES, MRSA, carbapenem-resistant enterobacteria, etc.), often caused by the unwise and rational use of drugs, creates problems for the clinician perform it comes to initial empirical treatment in certain situations.
On the other hand, parents who refuse vaccines, children from low-income backgrounds, infections in transplant recipients, children with devices, fevers without focus in well-vaccinated children are increasingly common situations that the pharmacist has to deal with.
All this means that, in order to provide the best possible care, the pharmacist must continuously update themselves, even if they are not a specialist, since the percentage of visits or inter-consultations related to infection is very high. If we add to this the increasing amount of information provided by parents, sometimes not always contrasted, professional updating becomes essential to be able to provide adequate information according to the current scientific evidence at all times.
With this program you will have the opportunity to study a teaching program that brings together the most advanced and in-depth knowledge in the field, where a group of professors of high scientific prestige and extensive international experience provides you with the most complete and up-to-date information on the latest advances and techniques on Community and Hospital Infections in Pediatrics.
An essential Postgraduate Diploma for the pharmacy professional that will allow you to provide complete and quality care to patients"
This Postgraduate Diploma in Community and Hospital Infections in Pediatrics contains the most complete and up-to-date scientific program on the market. The most important features include:
The development of case studies presented by experts in Community and Hospital Infections in Pediatrics
The graphic, schematic, and practical contents with which they are created provide scientific and practical information on the disciplines that are essential for professional practice
What's new in Community and Hospital Infections in Pediatrics
Practical exercises where the self-assessment process can be carried out to improve learning
Its emphasis on innovative methodologies in Community and Hospital Infections in Pediatrics
Theoretical lessons, questions to the expert, debate forums on controversial topics, and individual reflection assignments
Content that is accessible from any fixed or portable device with an Internet connection
This Postgraduate Diploma is the best investment you can make in the selection of a refresher program for two reasons: in addition to updating your knowledge in Community and Hospital Infections in Pediatrics, you will obtain a qualification from TECH Technological University"
It includes, in its teaching staff, expert professionals who bring to this program the experience of their work, in addition to recognized specialists from prestigious reference societies and universities.
The multimedia content, developed with the latest educational technology, will provide the professional with situated and contextual learning, i.e., a simulated environment that will provide an immersive experience designed to prepare students for real-life situations.
The design of this program focuses on Problem-Based Learning, through which the pharmacist must try to solve the different professional practice situations that arise. For this purpose, the specialists will be assisted by an innovative interactive video system developed by renowned and experienced experts in the field of Community and Hospital Infections in Pediatrics.
Increase your decision-making confidence by updating your knowledge through this Postgraduate Diploma"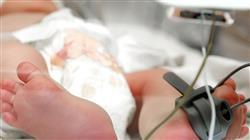 Take the opportunity to learn about the latest advances in this field and apply it to your daily practice"
A compendium of knowledge created to give pharmacists the opportunity to catch up or incorporate the most advanced knowledge in Pediatric Infectious Diseases on the current scene. With the confidence and solvency of the largest in-Spanish online university in the world.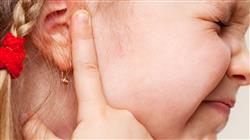 A comprehensive teaching program, structured in well-developed teaching units, oriented towards efficient and swift learning that is compatible with your personal and professional life"
Module 1. Current Overview in Infectious Diseases
1.1. Update on Epidemiological and Public Health Aspects
1.1.1. Current Status of the Epidemiology of Vaccine-Preventable Diseases in the World
1.2. Current Epidemiology of Relevant Infectious Pathologies in our Environment
1.2.1. Current Epidemiology of Bacterial Meningitis
1.2.2. Current Epidemiology of Poliomyelitis and Flaccid Paralysis due to Non-Poliovirus and Live Attenuated Virus Vaccine
1.2.3. Epidemiology of Tuberculosis and its Resistance in High-Income Countries
1.2.4. Epidemiology of Sexually Transmitted Infections in Adolescents
1.3. Transmission Mechanisms in Pediatrics
1.3.1. Dynamics and Transmission Mechanisms of the Most Common Agents in Pediatrics Today (Includes Intrafamily Transmission)
1.3.2. Seasonality of Infection in Pediatrics Outbreak Management
1.3.2.1. Temporal Epidemiological Parameters in the Most Common Infections in the Community, Common Point Sources, Continuous, Propagative and Mixed exposure
1.4. Microbiota, Defensive and Immunomodulatory Function
1.4.1. Composition of the Intestinal Flora, Modification with Age
1.4.2. Defensive and Immunomodulatory Role of the Microbiota
1.5. Fever and Inflammatory Response
1.5.1. Update on the Role of Fever in Infection and Antipyretic Therapeutics
1.5.2. Inflammatory Response and Systemic Inflammatory Response Syndrome
1.6. Infections in the Immunocompromised Patient
1.7. Image Interpretation of Infectious Diseases in the Pediatric Age
1.7.1. Interpretation of Ultrasound Images Applied to Infectious Pathology
1.7.2. Interpretation of TC Applied to Infectious Pathology
1.7.3. MRI Interpretation Applied to Infectious Pathology
Module 2. Eye, Skin, Soft Tissue and Skeletal System Infections
2.1. Bacterial or Viral Conjunctivitis
2.2. Dacryocystitis
2.3. Endophthalmitis
2.4. Preseptal and Postseptal Orbital Cellulitis
2.5. Bacterial Skin Infections
2.6. Viral Skin Infections
2.7. Parasitic Skin Infections
2.8. Dermatophyte Skin Infections
2.9. Candida and Malasezzia Skin Infections
2.10. Involvement of Methicillin-Resistant Staphylococcus Aureus (MRSA) in Pediatric Skin and Soft Tissue Infections in our Environment
2.11. Adenitis
2.12. Lymphangitis
2.13. Necrotizing Fasciitis
2.14. Bite Infections
2.14.1. Bites in Urban Environment
2.14.2. Bites in Rural Environment
2.15. Osteomyelitis and Arthritis
2.16. Myositis and Pyomyositis
2.17. Spondylodiscitis
Module 3. ENT and Respiratory Infections 
3.1. Pharyngotonsillitis
3.2. Peritonsillar Regional Abscesses and Lemierre's Syndrome
3.2.1. Abscesses in Periatonsillar Region
3.2.2. Mastoiditis
3.3. Otitis and Mastoiditis
3.4. Sinusitis
3.5. Update on Diphtheria
3.6. Oral Mucosa Infections Odontogenic Infections
3.7. Common Cold
3.8. Influenza in Pediatrics
3.9. Pertussis Syndrome
3.10. Update on Bronchiolitis Treatment
3.11. Community-Acquired Pneumonia (CAP)
3.11.1. Etiological Agents by Age
3.11.2. Diagnosis
3.11.3. Severity Factors
3.11.4. Treatment
3.12. Pleural Empyema
3.13. Tuberculosis
3.13.1. Current Guidelines
3.13.2. Infections
3.13.3. Disease
3.13.4. Diagnosis
3.13.5. Treatment
Module 4. Gastrointestinal and Urinary Tract Infections and STIs 
4.1. Acute Gastroenteritis.
4.1.1. Current Management
4.2. Traveler's Diarrhea in Children
4.3. Current Role of Parasites in Diarrheal Syndromes in our Environment.
4.4. Update on Hepatitis A and E
4.5. Hepatitis B and Hepatitis C
4.5.1. Current Treatment Options
4.5.2. Risk Factors for Disease Progression
4.6. Update on Clostridium Difficile in Pediatrics
4.7. Acute Appendicitis in Children
4.7.1. Need or Not of Antibiotic Treatment
4.8. Urinary Infection
4.8.1. Current Treatment Management
4.8.2. Complementary Evaluations
4.8.3. Prophylaxis
4.8.4. Role of Vesicoureteral Reflux
4.9. Epidemiology, Clinical Manifestations, Diagnosis and Treatment of the Most Common Sexually Transmitted Infections
4.9.1. Syphilis
4.9.2. Gonorrhea
4.9.3. Papillomavirus
4.9.4. Chlamydia Trachomatis
4.9.5. Herpes Virus 1 and 2
4.10. Perirectal Abscesses
Module 5. Systemic, Cardiovascular and Nervous System Infections
5.1. Endocarditis
5.2. Bacterial Meningitis
5.2.1. Action in Case of Suspicion
5.3. Viral Meningitis
5.3.1. Current Agents
5.4. Cerebral Abscess
5.4.1. Infections Associated with Surgical Procedures
5.4.2. Venous Thrombosis
5.5. Cat Scratch Disease
5.6. Mononucleosis Syndromes
5.7. Hemorrhagic Fevers
5.7.1. Diagnosis
5.7.2. Treatment
5.8. Endocarditis
5.9. Pericarditis
5.10. Encephalitis
5.11. Sepsis, Severe Sepsis and Septic Shock in Pediatrics
Module 6. Febrile Syndromes and Exanthems  
6.1. Fever Without a Focus in Children Less than 3 Months Old
6.1.1. Algorithm of Action
6.1.2. Fever of Unknown Origin in Pediatrics
6.2. Recurrent and Periodic Fever
6.2.1. Differential Diagnosis
6.3. Leishmaniasis
6.4. Exanthematous Diseases and Differential Diagnosis
6.5. Mycoplasma Pneumoniae Non-Pulmonary Pathology
Module 7. Nosocomial Infections 
7.1. Healthcare Associated Infections (HAIs) in Pediatrics
7.2. Device-Associated Infections
7.2.1. Infections Associated with Intravascular Devices
7.2.2. Ventilator-Associated Infections
7.3. Infection of Surgical Wounds Current Management
A unique, key, and decisive educational experience to boost your professional development"