Dermatology and Nutraceuticals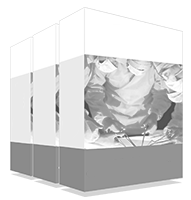 The skin is the largest organ of the body and constitutes a large part of our image in the eyes of others. In fact, consultations on skin problems are among the most numerous in primary care.
Scientific endorser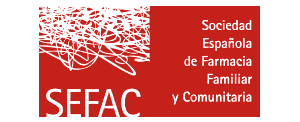 The world's largest faculty of pharmacy"
The Postgraduate Certificate in Dermatology and Nutraceuticals is the most complete and updated scientific program on the market"
In this sense, on many occasions the community pharmacy becomes the first step in the chain of care for patients with dermatological problems, many patients who, due to lack of time, convenient accessibility or because of trust or other issues, choose community pharmacists as the first health professional to address their problems, including dermatological problems and skin care. This is largely due to the fact that patients obtain an effective solution thanks to the advice of pharmacy specialists. In fact, according to a SEFAC study conducted in 2014 among 334 patients throughout Spain, 61% of consultations on pathologies related to dermatological problems attended by pharmacists are resolved without the need for patients to be referred to a primary care physician or a specialist, demonstrating the enormous potential community pharmacy has in the prevention, detection and treatment of pathologies related to dermatological problems.
On many occasions, when patients are faced with dermatological problems, they often go first to the pharmacy for advice before turning to their family physician or directly to a dermatologist.
The community pharmacist, the health professional closest to the population, plays a fundamental role in the approach and prevention of minor skin problems of frequent occurrence.
The need for this program is based on the widespread ignorance of dermatological pathologies, to which patients tend to attach less importance than to other ailments, erroneously imbued with the belief that skin care should be limited to photoprotection. This lack of skin care is both a challenge and an opportunity for the community pharmacist.
This Postgraduate Certificate is made up of several modules developed by a team of community pharmacists belonging to the Spanish Society of Family and Community Pharmacy (SEFAC), national leaders in each subject matter. These topics include an up-to-date review of the treatment of most of the dermatological pathologies that can reach a community pharmacy, some of them agreed with medical scientific societies. 
Expand your knowledge through the Postgraduate Certificate in Dermatology and Nutraceuticals in a practical way adapted to your needs"
The Postgraduate Certificate in Dermatology and Nutraceuticals is the most complete and updated scientific program on the market. The most important features of the program include:
More than 75 clinical cases presented by experts in Dermatology and Nutraceuticals.
The graphic, schematic, and eminently practical contents of which they are composed provide scientific and practical information on the disciplines that are essential for professional practice.
Diagnostic-therapeutic developments on assessment, diagnosis and treatment in Dermatology and Nutraceuticals.
It contains practical exercises where the self-evaluation process can be carried out to improve learning.
Algorithm-based interactive learning system for decision-making in the presented clinical situations.
With special emphasis on evidence-based medicine and research methodologies in Dermatology and Nutraceuticals.
All this will be complemented by theoretical lessons, questions to the expert, debate forums on controversial topics, and individual reflection assignments.
Content that is accessible from any fixed or portable device with an Internet connection.
This Postgraduate Certificate may be the best investment you can make when choosing a refresher program for two reasons: in addition to updating your knowledge of Dermatology and Nutraceuticals, you will obtain a qualification from TECH Technological University"
The teaching staff includes professionals from the field of Dermatology and Nutraceuticals, who bring their experience to this training program, as well as renowned specialists from leading scientific societies.
The multimedia content developed with the latest educational technology will provide the professional with situated and contextual learning, i.e., a simulated environment that will provide an immersive training program to train in real situations.
The program design  is based on Problem-Based Learning, by means of which the health professional must try to solve the different professional practice situations that arise throughout the Postgraduate Certificate. For this purpose, professionals will be assisted by an innovative interactive video system created by renowned and experienced Dermatology and Nutraceuticals experts.
Increase your decision-making confidence by updating your knowledge through this Postgraduate Certificate."
Seize the opportunity to update your knowledge in Dermatology and Nutraceuticals and improve your patient care.
The structure of the contents has been designed by a team of professionals from the best research centers and universities in the country, aware of the relevance of the current relevance of training to use drugs safely and with a solid scientific basis based on evidence, and committed to quality teaching through new educational technologies.
The Postgraduate Certificate in Dermatology and Nutraceuticals is the most complete and updated scientific program on the market"
Module 1. Dermatology and Nutraceuticals
1.1. Care of the Skin in the Different Stages of Life: Neonatal, Pediatric, Adolescent, Adult, Geriatric, Pregnancy.
1.2. Sun Protection Solar Radiation, Types of Sunscreens, Sun Protection Factors.
1.3. Sun Protection in Dermatological Pathologies, Sun Protection in Different Stages.
1.4. Photosensitizing Drugs
1.5. Corrective Dermocosmetics for Dermatological Conditions
1.6. Nutraceuticals
A unique, key, and decisive training experience to boost your professional development"