Introduction to Nutrigenomics and Precision Nutrition for Nursing. Current Market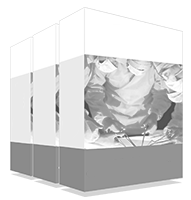 Update your knowledge in Nutrigenomics and Precision Nutrition for Nursing with this very complete Postgraduate Certificate in which you will also find specialized information about the current market. A training that will allow you to improve your daily practice with the help of the best teaching methodology.
The world's largest faculty of nursing"
Genomic and precision nutrition is a booming discipline that requires highly trained practitioners in the field"
This Postgraduate Certificate details everything a healthcare practitioner needs to know about genomic and precision nutrition, taking into account aspects related to the current market. Thus, the material is organized in such a way as to advance knowledge without leaving doubts or gaps in information. It is the best training on the market, because it offers the opportunity to learn online all the innovation in the field of Nutritional Genomics.
This training will provide an introduction to the main and basic points of the human genome, genetic variation and the studies that have been carried out in this field. An up to date presentation of the entire history of the discovery and application of the human genome, highlighting and focusing on the points used in genomic nutrition.
In fact, this Postgraduate Certificate brings together the main studies worldwide where genomic nutrition analysis has been performed. In this way, the student will be able to know precisely how all these studies have been generated, their design, their quality and the results they have yielded in the field of Nutrigenomics and Precision Nutrition.
This Postgraduate Certificate also places special emphasis on the current market. To this end, key aspects for the application of Nutrigenomics in society, such as legal and ethical aspects, will be presented and analyzed. Analyze DTCs, the role of the healthcare practitioner in the new genomics and big data era, reflect and analyze cases from the past, present and anticipate future market developments in the field of Nutrigenomics.
This Postgraduate Certificate provides students with specific tools and skills to successfully develop their practitioner activity related to Nutritional Genomics and Precision Nutrition. 
As it is an online Postgraduate Certificate, the student is not conditioned by fixed schedules or the need to move to another physical location, but can access the contents at any time of the day, balancing their work or personal life with their academic life.
Get trained in the broad field of Nutritional Genomics and offer specialized treatments to your patients"
This Postgraduate Certificate Course in Introduction to Nutrigenomics and Precision Nutrition for Nursing. Current Market contains the most complete and up-to-date scientific program on the market" The most important features of the program include:
The development of case studies presented by experts in Genomic and Precision Nutrition
The graphic, schematic, and eminently practical contents with which they are created contain information that is indispensable for professional practice
Practical exercises where the self-assessment process can be carried out to improve learning
Special emphasis on innovative methodologies in genomic and precision nutrition, with special relevance in today's market
Theoretical lessons, questions to for the experts, debate forums on controversial topics, and individual reflection assignments
Content that is accessible from any fixed or portable device with an Internet connection
This Postgraduate Certificate is the best investment you can make in selecting a refresher program to bring your knowledge of Nutrigenomics and Precision Nutrition up to date"
Its teaching staff includes professionals belonging to the field of nutrition, who contribute their work experience to this training, as well as renowned specialists from reference societies and prestigious universities.
The multimedia content, developed with the latest educational technology, will provide the professional with situated and contextual learning, i.e., a simulated environment that will provide immersive training programmed to train in real situations.
This program is designed around Problem Based Learning, whereby the professional must try to solve the different professional practice situations that arise during the academic year. To do so, the professional will be assisted by a innovative interactive video system created by renowned and experienced experts in Genomic and Precision Nutrition. 
This program offers training in simulated environments, which provides an immersive learning experience designed to train for real-life situations"
This 100% online course will allow you to combine your studies with your professional work while increasing your knowledge in this field.
The structure of the contents has been designed by a team of professionals who recognise the implications that training has on daily practice, who are aware of the relevance of current training in Genomic and Precision nutrition, and are committed to quality teaching using new educational technologies.
We have the most complete and up-to-date Scientific Program in the Market. We strive for the excellence that we want you to achieve too"
Module 1. Introduction to Genomic and Precision Nutrition
1.1.    Human Genome
1.1.1.    DNA discovery
1.1.2.    Year 2001
1.1.3.    Human Genome Project
1.2.    Variations of Interest in Nutrition
1.2.1.    Genomic Variations and the Search for Disease Genes
1.2.2.    Environmental vs. Genetic Factors and Heritability
1.2.3.    Differences between SNPs, Mutations and CNVs.
1.3.    The Genome of Rare and Complex Diseases
1.3.1.    Examples of Rare Diseases
1.3.2.    Examples of Complex Diseases
1.3.3.    Genotype and Phenotype
1.4.    Precision Medicine
1.4.1.    Influence of Genetics and Environmental Factors in Complex Diseases
1.4.2.    Need for Precision The problem of Missing Heritability Definition of Interaction
1.5.    Precision Nutrition vs. Community Nutrition 
1.5.1.    The Principles of Nutritional Epidemiology
1.5.2.    Current Bases of Nutritional Research
1.5.3.    Experimental Designs in Precision Nutrition
1.6.    Levels of Scientific Evidence
1.6.1.    Epidemiological Pyramid
1.6.2.    Regulation
1.6.3.    Official Guides
1.7.    Consortia and Major Studies in Human Nutrition and Genomic Nutrition
1.7.1.    Proyect precision4health
1.7.2.    Framingham
1.7.3.    PREDIMED
1.7.4.    CORDIOPREV
1.8.    Current European Studies
1.8.1.    PREDIMED Plus
1.8.2.    NU-AGE
1.8.3.    Food4me
1.8.4.    EPIC
Module 2. Current Market State
2.1.    Legal Aspects
2.2.    Ethical Aspects
2.3.    DTC (Direct-to-consumer) Tests
2.3.1.    Pros and Cons
2.3.2.    Myths of Early DTC
2.4.    Quality Criteria for a Nutrigenetic Test
2.4.1.    SNP Selection
2.4.2.    Interpretation of Results
2.4.2.    Laboratory Accreditations
2.5.    Health Professionals
2.5.1.    Training Needs
2.5.2.    Criteria of Professionals Applying Genomic Nutrition
2.6.    Nutrigenomics in the Media
2.7.    Integration of Evidence for Personalized Nutritional Counseling
2.8.    Critical Analysis of the Current Situation
2.9.    Discussion Work
2.10.    Conclusions, use of Genomic and Precision Nutrition as Prevention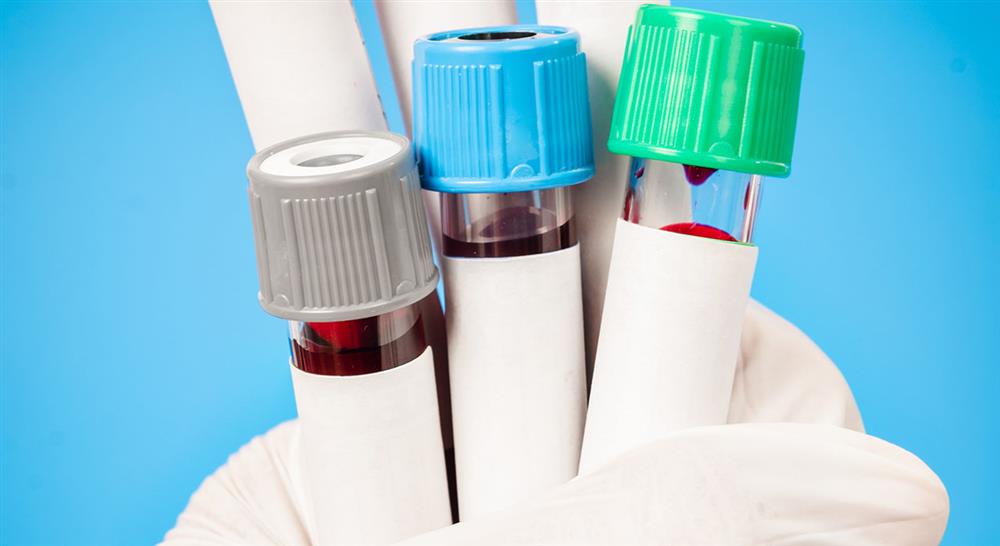 A unique, key, and decisive training experience to boost your professional development"