Linux Operating System for Medicine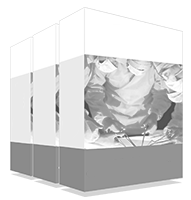 The concept of genomic or precision oncology is not entirely new; physicians have been using blood types to tailor blood transfusions for over a century. What is different today is the rapid growth of genomic data that can be collected quickly and cheaply from the patient and the community at large, and the potential to gain insights from sharing that data. The scale and complexity of genomic data dwarf the measurements traditionally used in laboratory testing.
completion date
05/23/2023
The world's largest faculty of medicine"
Improve your knowledge in Linux Operating System for Medicine with this program, where you will find the best teaching material with real clinical cases. Learn here about the latest advances in the specialty to be able to provide quality medical care"
A fundamental objective of the program is to familiarize students with and disseminate IT knowledge that is already applied in other areas, but which has a minimal implementation in the medical world, despite the fact that for Genomic medicine to become a reality, it is necessary to accurately interpret the huge volume of clinical information currently available and associate it with the biological data generated after a bioinformatics analysis. While this is a difficult challenge, it will allow the effects of genetic variation and potential therapies to be explored quickly, inexpensively and with greater precision than is currently possible.
Humans are not naturally equipped to perceive and interpret genomic sequences, to understand all the mechanisms, pathways and interactions that take place within a living cell, nor to make medical decisions with tens or hundreds of variables. To move forward, a system with superhuman analytical capabilities is required to simplify the work environment and show the relationships and proximities between variables. In genomics and biology, it is now recognized that it is better to spend resources on new computational techniques than on pure data collection, something that is possibly the same in medicine and, of course, oncology. 
We have millions of data or publications, but when they are analyzed by physicians or biologists, the conclusions are totally subjective and relative to the available publications or data, which are prioritized arbitrarily. This generates partial knowledge, which is increasingly distanced from the genetic and biological knowledge available and supported by computation, so a giant step in the implementation of precision medicine is to reduce this distance through the massive analysis of available medical and pharmacological information.
Update your knowledge with the program on Linux Operating System for Medicine"
This Postgraduate Certificate in Linux Operating System for Medicine contains the most complete and up-to-date scientific program on the market. The most important features include:
Development of practical cases presented by experts in Linux Operating System for Medicine
Its graphic, schematic and practical contents provide scientific and practical information on those disciplines that are essential for professional practice
Latest information on Linux Operating System for Medicine
Practical exercises where the self-assessment process can be carried out to improve learning
Special emphasis on innovative methodologies on Linux Operating System for Medicine
All of this will be complemented by theoretical lessons, questions to the expert, debate forums on controversial topics, and individual reflection assignments
Content that is accessible from any fixed or portable device with an Internet connection
This Postgraduate Certificate may be the best investment you can make in the selection of a refresher program for two reasons: in addition to updating your knowledge in the Linux Operating System for Medicine, you will obtain a qualification from TECH Technological University"
It includes in its teaching staff professionals belonging to the field of Linux Operating System for Medicine, who pour into this program the experience of their work, in addition to recognized specialists belonging to reference societies and prestigious universities.
Thanks to its multimedia content elaborated with the latest educational technology, this program will allow the professional a situated and contextual learning, that is to say, a simulated environment that will provide an immersive learning programmed to work in real situations.
The design of this program is centered on problem-based learning, through which the student must try to solve the different professional practice situations that arise throughout the program. For this, the student will be assisted by an innovative interactive video system created by recognized experts in the field of Linux Operating System for Medicine and with great teaching experience.
Increase your confidence in decision making by updating your knowledge through this program"
Take the opportunity to learn about the latest advances in Linux Operating System for Medicine and improve your patients care"
The structure of the contents has been designed by a team of professionals from the best educational centers, universities, and companies in the national territory, aware of the relevance of current specialization in order to intervene in the training and support of students, and committed to quality teaching through New Educational Technologies.
This Postgraduate Certificate in Linux Operating System for Medicine contains the most complete and up-to-date scientific program on the market"
Module 1. Use of Unix and Linux in Bioinformatics
1.1. Introduction to the Linux Operating System
1.1.1. What is an Operating System?
1.1.2. The Benefits of Using Linux
1.2. Linux Environment and Installation
1.2.1. Linux Distributions?
1.2.2. Linux Installation Using a USB Memory
1.2.3. Linux Installation Using a CD-ROM
1.2.4. Linux Installation Using a Virtual Machine
1.3. The Command Line
1.3.1. Introduction
1.3.2. What is a Command Line?
1.3.3. Working on the Terminal
1.3.4. Shell and Bash
1.4. Basic Browsing
1.4.1. Introduction
1.4.2. How to Learn the Current Location?
1.4.3. Absolute and Relative Routes
1.4.4. How to Navigate in the System?
1.5. File Manipulation
1.5.1. Introduction
1.5.2. How to Build a Directory?
1.5.3. How to Move to a Directory?
1.5.4. How to Create an Empty File?
1.5.5. Copying a File and Directory
1.5.6. Deleting a File and Directory
1.6. VI Text Editor
1.6.1. Introduction
1.6.2. How to Save and Exit?
1.6.3. How to Browse a File in the VI Text Editor?
1.6.4. Deleting Contents
1.6.5. The Undo Command
1.7. Wildcards
1.7.1. Introduction
1.7.2. What are Wildcards?
1.7.3. Examples of Wildcards
1.8. Licences
1.8.1. Introduction
1.8.2. How to See the Licences of a File?
1.8.3. How to Change the Licences?
1.8.4. Licence Configuration
1.8.5. Licences for Directories
1.8.6. The "Root" User
1.9. Filters
1.9.1. Introduction
1.9.2. Head
1.9.3. Tail
1.9.4. Sort
1.9.5. nl
1.9.6. wc
1.9.7. Cut
1.9.8. Sed
1.9.9. Uniq
1.9.10. Tac
1.9.11. Other Filters
1.10. Grep and Common Expressions
1.10.1. Introduction
1.10.2. eGrep
1.10.3. Common Expressions
1.10.4. Some Examples
1.11. Pipelines and Redirection
1.11.1. Introduction
1.11.2. Redirect to a File
1.11.3. Save a File
1.11.4. Redirect From a File
1.11.5. STDERR Redirection
1.11.6. Pipelines
1.12. Managing Processes
1.12.1. Introduction
1.12.2. Active Processes
1.12.3. Closing a Corrupt Program
1.12.4. Foreground and Background Work
1.13. Bash
1.13.1. Introduction
1.13.2. Important Points
1.13.3. Why /? ?
1.13.4. Variables
1.13.5. The Declarations
A unique, key and decisive training experience to boost your professional development"