Political and Electoral Analysis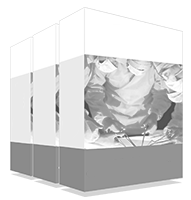 Acting as a professional expert in political communication involves much more than being a mere transcriber of facts. Possessing the ability to carry out a deep and solvent political and electoral analysis is a determining factor to practice as a first-class professional. With this program the student will get the practical tools, knowledge and support needed to become one of the best in the industry. An opportunity to study with the quality of the world's largest online university.
The world's largest faculty of journalism and communication"
In just a few months, develop the capacity for in-depth and critical political and electoral analysis of an expert and give a boost of excellence to your education"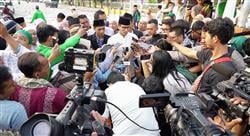 Political Communication, as well as depending on the latest decisions within national contexts and approaching everything related to a certain territory, requires an in-depth analysis which helps to interpret and question the actions of those within the government.  
In this aspect, the role of the journalist is fundamental given that it is the first channel of communication between society and higher powers. The most demanding seasons for journalists is when there are elections, and they have to start from the initial idea of who the candidates are, what their proposals are, which parties they belong to and so on.  
Therefore, in order for journalists to be able to operate in the political context, they must deepen and update their knowledge of information gathering, source search and format presentation. For this reason, this Postgraduate Diploma seeks to perfect the journalist's skills and direct them to the world of political and electoral analysis.  
This is a 100% online program, with first-hand audiovisual material created by experts in the field in order to provide the best tools. Another particularity of the program is that it can be accessed from any mobile device with an internet connection, which means that the student does not have to travel to any on-site center.
The experience of a solvent and expert university is available to you in this complete program"
This Postgraduate Diploma in Political and Electoral Analysis contains the most complete and up-to-date program on the market. The most important features include:
The latest technology in online teaching software
A highly visual teaching system, supported by graphic and schematic contents that are easy to assimilate and understand
Practical cases presented by practising experts
State-of-the-art interactive video systems
Teaching supported by telepractice
Continuous updating and recycling systems
Autonomous learning: full compatibility with other occupations
Practical exercises for self-evaluation and learning verification
Support groups and educational synergies: questions to the expert, debate and knowledge forums
Communication with the teacher and individual reflection work
Content that is accessible from any fixed or portable device with an Internet connection
Supplementary documentation databases are permanently available, even after the program
A Postgraduate Diploma supported by the best technology, which will allow you to learn in a fluent and efficient way"
Or teaching staff is made up of practising specialists. A multidisciplinary team of trained and experienced professionals in different environments, who will develop the theoretical knowledge efficiently, but, above all, will contribute the practical knowledge derived from their own experience to the program. 
This mastery of the subject matter is complemented by the effectiveness of the methodological design, developed by a multidisciplinary team of e-learning experts who integrate the latest advances in educational technology. 
In order to achieve success in this program, the professional will have the help of a innovative interactive video system, through which they will be able to put into practice the telepractice and learning from an expert systems. A concept that will allow them to integrate and fix learning in a more realistic and permanent way. 
Learn all the aspects that successful political communication professionals must master"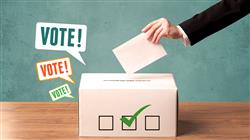 With professors who are experts in this area of work, this program is a unique opportunity for professional development"
The contents of this specialization have been developed by the different teachers on this program with a clear purpose: To ensure that our students acquire each and every one of the skills required to become true experts in Political and Electoral Analysis . The content of this course will enable students to learn all aspects of the different disciplines involved in this: A complete and well-structured program that will take you to the highest standards of quality and success.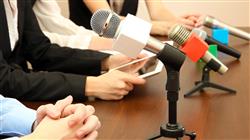 A comprehensive teaching program, structured in well-developed teaching units, oriented towards efficient and swift learning that is compatible with your personal and professional life"
Module 1. Ideologies and Political Parties
1.1. Political Culture, Socialization and Ideologies
1.1.1. Values, Beliefs, Attitudes and Ideologies in the Political System
1.1.2. Political Culture and its Dimensions
1.1.3. Political Socialization: Stages and Agents
1.1.4. Political Orientations: Persistence or Change?
1.1.5. Political Generations (Cohorts)
1.1.6. The Political System (D. Easton)
1.2. The Actors and Parties in the Political System
1.2.1. Political Action and its Diversity: Intensity and Specialization in Political Action
1.2.2. Ways of Doing Politics: Conventional and Non-Conventional
1.2.3. Approach to Actors and Political Parties
1.2.4. Party Systems
1.2.5. Interest Groups, Lobbies and Social Movements
1.2.6. Media
1.3. Political Behavior and Electoral Analysis: Party Identities and Ideologies
1.3.1. Political Representation
1.3.2. Electoral System: Models and Elements
1.3.3. Party Identity or Political Identity
1.3.4. Effects of Party Identity: Unmoved Mover or Running Tally
1.3.5. The Ambivalent (Partisan) Voter
1.3.6. The Persuadable or Influenceable Voter
1.4. Political Parties, Party Families and Social Cleavage
1.4.1. What is a Political Party? Functions and Origins
1.4.2. Historical Evolution and Types of Political Parties
1.4.3. Party Families and their Classification
1.4.4. What is Understood by Social Cleavage? Elements and New Decisions
1.5. Internal Structure and Organization of Political Parties
1.5.1. The Iron Law of Oligarchy and the Law of Curvilinear Disparity. The Oligarchization Process
1.5.2. Democracy in Political Parties: Exit, Voice and Loyalty
1.5.3. The Typology of Political Parties: Original Model and Institutionalization Model
1.5.4. The Franchise Parties
1.5.5. Beyond the Law of Curvilinear Disparity. Basic Steps and Ideology within the Parties: Extremist, Centrist and Deviant Leaders and Activists
1.6. Party Identification and Ideologies
1.6.1. Electoral Behavior. Long- and Short-Term Factors
1.6.2. Party Identification. Schools and Models
1.6.3. The Role of Ideology in Political Parties
1.7. Criteria of the Party Systems and Crisis of the Political Parties
1.7.1. Party System and Party Fragmentation
1.7.2. Criterion 1: The Number of Parties and the Effective Number of Parties
1.7.3. Criterion 2: Ideological Polarization
1.7.4. Criterion 3: The Level of Institutionalization and its Dimensions: Electoral Volatility, Degree of Penetration and Coalition Patterns
1.7.5. Criterion 4: Nationalization of the Party System
1.7.6. Political Party Crisis. Anti-Party Feeling and its Three Dimensions
1.8. Main Theory and Political Ideologies
1.8.1. Ideological Positioning and the Spectrum
1.8.2. Liberalism and Neoliberalism
1.8.3. Conservatism (Utilitarianism) and Neoconservatism
1.8.4. Utopic Socialism and Scientific Socialism
1.8.5. Totalitarianism
Module 2. Analysis and Management of Social Media for Influencing and Communicating
2.1. Welcome to the Matrix. History of Social Media
2.1.1. A Very Recent History: Where does Social Media Come From?
2.1.2. How Have They Been Used in Political History?
2.2. What is a Social Media Platform?
2.2.1. Advanced Concepts of Social Media
2.2.2. What is There to Know about Social Media Algorithms?
2.2.3. One Algorithm for Each Social Media Platform. How They Work
2.2.4. Social Media Theory
2.3. Which Social Media Platforms are Political?
2.3.1. Main Social Media for Political Communication
2.3.2. Messaging: WhatsApp, Telegram, Signal and Others
2.3.3. Mass Networks: Facebook, Twitter, Instagram
2.3.4. What's Next: Tik Tok
2.3.5. Ideological Networks: GAB
2.4. Has Social Media Been Put to Good Use?
2.4.1. Manual for the Use of Different Social Media
2.4.2. Common Mistakes on Social Media
2.4.3. Examples of Good Communicative Use of Social Media
2.5. Explore and Manage Social Media
2.5.1. What is the Purpose of Exploring and Managing Social Media?
2.5.2. How to Do It?
2.5.3. Practical Tools
2.6. T Influencers. Network Verification
2.6.1. How has the Diffusion of Politics Changed with Social Media?
2.6.2. Everything is True Until you Can Prove It
2.6.3. How to Verify and Contrast  Fake News on Social Media
2.6.4. Tools for Verification
2.6.5. How Does Each Social Media Platform Deal with Politics?
2.7. Measuring and Informing Social Media
2.7.1. Why Measure Social Media
2.7.2. How to Measure the Impact We Have on Social Media
2.7.3. Tools for Measuring and Monitoring
2.7.4. Explain What We Have Explaining What We Have Measured to Experts and Non-Experts
2.8. Advertising on Social Media
2.8.1. Is Advertising Useful on Social Media
2.8.2. Political Advertising on Social Media
2.9. The Hashtag. Innovation in Social Media
2.9.1. Innovation in Political Communication on Social Media
2.9.2. An Approach to Politics on Tik Tok and Other Apps that are Already the Communicative Present of Politics
2.10. The Future of Social Media
2.10.1. Technology of the Future, Innovation Networks in Communication
2.10.2. Prospecting Political Communication in Social Media
Module 3. Analysis of Political Data and Polls
3.1. Data and Politics
3.1.1. Introduction of Data in Politics
3.1.2. First Election Polls and Surveys
3.1.3. The 20th Century and the Expansion of Data
3.1.4. Types of Data: Structured and Non-Structured
3.1.5. Demoscopy and Public Opinion
3.1.6. Data Sources: From Administration to Networks
3.2. Creating Surveys
3.2.1. Data Extraction: The Survey and Election Polls
3.2.2. Methods and Tools
3.2.3. The Sample
3.2.4. Sample Representation and Randomization
3.3. Survey Predictive Capability
3.3.1. What Does the Survey Tell Us?
3.3.2. Confidence Intervals and Margins of Error
3.3.3. Trend and Climate of Opinion
3.3.4. Recent Examples
3.3.4.1. Brexit
3.3.4.2. Trump
3.3.4.3. Colombia
3.4. Electoral Kitchen
3.4.1. Elements for the Electoral Kitchen
3.4.1.1. Voting Intentions
3.4.1.2. Sympathy
3.4.1.3. Voting Recall
3.4.2. The Loyal Vote
3.4.3. Indecisive Vote
3.4.5. Other Useful Indications of Votes
3.4.6. Is it a Mistake to "Cook" the Data?
3.5. Big Data
3.5.1. What is Big Data?
3.5.2. Data on Social Media
3.5.3. Bridging and Bonding Social Capital
3.5.4. Disinformation
3.5.4.1. Bots
3.5.4.2. Echo Chamber
3.5.4.3. Lies
3.5.4.4. NLP. And Beyond
3.6. Electoral Data
3.6.1. Data as a Political Tool
3.6.2. Electoral Campaigns in the Data World
3.6.3. Hyperinformation: Problem or Advantage?
3.6.4. Towards an Ethical Use of Data
3.7. Data and Public Opinion
3.7.1. The Public Debate as a Board
3.7.2. Objective: Conditioning the Agenda
3.7.3. Data and Communication Media
3.7.4. Voters
3.7.5. Loss of Confidence
3.7.6. Other Ways of Analyzing Public Opinion: Qualitative Studies
3.8. Data Visualization
3.8.1. Effective Communication of Data
3.8.2. Aesthetic Recommendations for Graphs and Illustrations
3.8.3. Geographical Maps and Visualizations
3.8.4. Bad Practices in Data Visualization
3.9. The World in the Age of Data
3.9.1. Fake News
3.9.2. More Information and More Polarized
3.9.2.1. New Forms of Protest
3.9.2.2. Globalization: The Elephant in the Room
3.9.3. Two Crises Which Define Us: Economy and Culture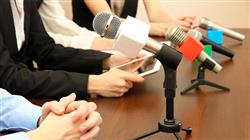 A complete program that will take you through the knowledge you need to compete among the best"