Leadership and Personal Communication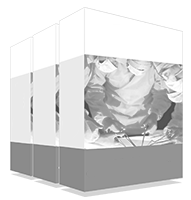 Communication, both verbal and non-verbal, is an extremely powerful tool when it comes to generating leadership within an organization. Therefore, this program focuses on providing journalists and communication professionals with the necessary tools to work successfully in this sector, knowing how to establish a positive personal communication that generates a good image of the organization's leaders. In addition, this prestigious academic plan is configured as an intensive program that prepares students to face challenges and corporate decisions in the field of communication and business marketing. Its main objective is to promote the personal and professional growth of students by helping them to achieve success.
The world's largest faculty of journalism and communication"
Don't miss out on this great academic opportunity, as it will allow you to successfully perform within this exciting field"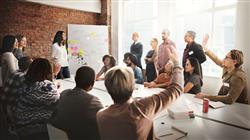 The content of the Postgraduate Certificate in Leadership and Personal Communication is designed to promote the development of the journalist's professional competencies that allow for more rigorous decision making in uncertain environments.
 
Throughout this training, journalists will analyze a multitude of practical cases through individual and teamwork. It is, therefore, an authentic immersion in real business situations.
 
This Postgraduate Certificate deals in depth with communication and leadership, and is designed to train communication professionals who understand how to manage these processes successfully and from a strategic, international and innovative perspective. 

A plan designed to improve the student's knowledge, focused on their professional improvement and that prepares them to achieve excellence in the field of communication and leadership. A program that understands your needs and those of your company through innovative content based on the latest trends and supported by the best educational methodology and an exceptional faculty, which will give you the skills to solve critical situations in a creative and efficient way.  

Furthermore, the 100% online format of the course allows the student to control their hours of study, without the inconvenience of traveling to an education center for classes. . 
A high-level academic refresher program specially designed to lead journalists to success in their daily practice" 
This Postgraduate Certificate in Leadership and Personal Communication contains the most complete and up-to-date academic program on the market. The most important features of the program include:
Development of case studies presented by experts in personal communication
The graphic, schematic, and practical contents with which they are created provide scientific and practical information on the disciplines that are essential for professional practice
New developments in institutional communication
Practical exercises where a self-assessment process is carried out to improve learning
Its special emphasis on innovative methodologies in Journalism and Institutional Communication
The interactive learning system based on algorithms for decision making on the situations posed in Journalism and Digital Communication
Theoretical lessons, questions to the expert, debate forums on controversial topics, and individual reflection assignments
Content that is accessible from any fixed or portable device with an Internet connection
Journalism professionals who work as experts in Corporate Communications must know the latest formulas to manage this department successfully"
The program includes, in its teaching staff, professionals belonging to the field of journalism and communication, who bring to this refresher program the experience of their work, as well as recognized specialists from reference societies and prestigious universities. 

The multimedia content, developed with the latest educational technology, will provide the professional with situated and contextual learning, i.e., a simulated environment that will provide an immersive training program designed to train in real situations. 

This program is designed around Problem-Based Learning, where the student must try to solve different professional practice situations that arise during the course. For this purpose, the professional will be assisted by an innovative interactive video system created by renowned and experienced experts. 
A program designed with you in mind, focused on your needs and designed for academic excellence"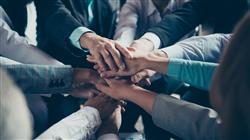 Communication is the key to making an organization in any industry successful. Learn how to work in this field with this comprehensive training"
The structure of the contents has been designed by a team of professionals in Journalism and Political Marketing who, aware of the importance of the current relevance of training in this field as a means to deepen the area of knowledge, have designed a very complete syllabus specially designed to instruct professionals in the Information Sciences on the singularities and characteristics of the world of Institutional Communication and Leadership. Thus, after completing the program, the student will be much better prepared to work in this field in a more autonomous and competent manner.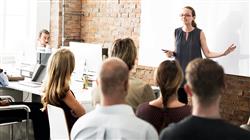 The best theoretical and practical content on the market, specially designed to lead journalists to success in their profession"
Module 1. Consumer Identity and Evolving Trends
1.1.    Political Action in Institutions
1.1.1.    Concept of Institution
1.1.2.    Types of Institutions and Social Groups
1.1.3.    Institutional Actions
1.2.    Institutional Marketing
1.2.1.    Institutional Markets: Citizens and Entities
1.2.2.    Institutional Offer
1.2.3.    Citizen Satisfaction
1.3.    Marketing Plans in the Institutions
1.3.1.    Institutional Environment Analysis  
1.3.2.    Objectives of the Institution   
1.3.3.    Strategic and Operational Actions   
1.4.    Public Communication
1.4.1.    Political Communication Agents
1.4.2.    Formal Media: Press and Institutions
1.4.3.    Informal Media: Networks and Opinion Leaders
1.5.    Institutional Communication Strategies
1.5.1.    Institutional Information Content
1.5.2.    Institutional Communication Objectives
1.5.3.    Main Communication Strategies
1.6.    Institutional Policy Agenda Planning 
1.6.1.    Development of the Institutional Agenda 
1.6.2.    Design of Institutional Campaigns
1.6.3.    Target Groups of the Campaigns 
1.7.    Government Communication: Open Government
1.7.1.    Open Government Concept
1.7.2.    Communication Methods
1.7.3.    Types of Messages
1.8.    Political Communication in Democracies
1.8.1.    Demand for Information in Democratic Societies
1.8.2.    Institutions as Sources of Information 
1.8.3.    The Media     
1.9.    Digital Democracy
1.9.1.    Concept of Digital Democracy
1.9.2.    Social Dialogue on the Internet
1.9.3.    Elements of Use on the Internet 
1.10.   Social Responsibility in Institutions
1.10.1.    Human Rights and Social Responsibility
1.10.2.    Climate Change and Social Responsibility
1.10.3.    Institutional Ethics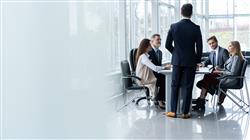 Lay the foundation for your professional growth by taking this comprehensive academic program"