International Political Journalism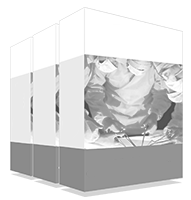 International politics is an endless generator of information. Machinery that sets in motion countless economic and social processes and of which the journalist is a fundamental and indispensable part. Collecting, interpreting and transmitting all this flow of information requires a high level of skills in dealing with sources, interpreting data and preparing reports. This Postgraduate Certificate is a complete high-quality education.
The world's largest faculty of journalism and communication"
International Political Journalism demands from the professional the skills of an expert to be able to move fluently through the unstoppable flow of information. This Postgraduate Certificate will allow you to acquire them in just a few weeks of intensive studying"
Journalists play an important role in politics, since, from a critical point of view, they are in charge of informing society of what is going on within the government and everything related to future decisions. 
In this way, the role of the journalist seeks, through communication, to establish international relations that allow them to show with transparency everything that arises in politics and governmental entities at the international level. In this way, the information will be more effective and truthful. 
On the other hand, if the journalist is part of an international media or of a government system, they have the duty to fulfill their role, defending their professional ethics from a critical point of view in order to tell the truth about what is happening worldwide. 
This Postgraduate Certificate with 100% online format is a TECH course for all professional journalists who wish to expand their knowledge in the political sector. With its educational, audiovisual and innovative material, this program offers the latest up-to-date knowledge in the field of politics. 
The experience of a solvent and expert university is available to you in this complete program" 
This Postgraduate Certificate in International Political Journalism contains the most complete and up-to-date educational program on the market. The most important features include:
The latest technology in online teaching software
A highly visual teaching system, supported by graphic and schematic contents that are easy to assimilate and understand
Practical cases presented by practising experts
State-of-thea-art interactive video systems
Teaching supported by telepractice
Continuous updating and recycling systems
Autonomous learning: full compatibility with other occupations
Practical exercises for self-evaluation and learning verification
Support groups and educational synergies: questions to the expert, debate and knowledge forums
Communication with the teacher and individual reflection work
Content that is accessible from any fixed or portable device with an Internet connection
Supplementary documentation databases are permanently available, even after the program 
A Postgraduate Certificate supported by the best technology, which will allow you to learn in a fluent and efficient way"
Or teaching staff is made up of practising specialists. A multidisciplinary team of trained and experienced professionals in different environments, who will develop the theoretical knowledge efficiently, but, above all, will contribute the practical knowledge derived from their own experience to the program. 
This mastery of the subject matter is complemented by the effectiveness of the methodological design, developed by a multidisciplinary team of e-learning experts who integrate the latest advances in educational technology. 
In order to achieve success in this program, the professional will have the help of an innovative interactive video system, through which they will be able to put into practice the telepractice and learning from an expert systems. A concept that will allow them to integrate and fix learning in a more realistic and permanent way.  
An exciting educational process that will allow you to work in one of the most dynamic and exciting areas of current journalism"
With professors who are experts in this area of work, this program is a unique opportunity for professional development"   
The contents of this program have been developed by the different teachers on this Postgraduate Certificate with a clear purpose: To ensure that our students acquire each and every one of the skills required to become true experts in International Political Journalism. The content of this program enables you to learn all aspects of the different disciplines involved in this area. 
A comprehensive teaching program, structured in well-developed teaching units, oriented towards efficient and swift learning that is compatible with your personal and professional life"
Module 1. International Political Journalism and Global Structures
1.1. International Politics
1.1.1. Latin America
1.1.2. USA
1.1.3. China
1.1.4. Russia
1.1.5. Middle East and North Africa
1.1.6. Europe
1.1.7. Sub-Saharan Africa
1.2. Globalization
1.2.1. Concepts of Globalization/ Globalism/ Global
1.2.2. Waves of Globalization
1.2.3. International Communication
1.2.3.1. Role of Communication in Globalization
1.2.4. Cultures in Globalization and Supranational Identities
1.3. Big International and Supranational Organizations
1.3.1. EU
1.3.2. UN
1.4. Other International Organizations
1.4.1. NATO
1.4.2. OSCE
1.4.3. OECD
1.4.4. ASEAN
1.4.5. African Union
1.5. Open or Recent International Conflicts and International Terrorism
1.5.1. Middle East (Iraq, Afghanistan, Syria, Yemen)
1.5.2. Arab-Israeli Conflict
1.5.3. Balkan War
1.5.4. Hong Kong and Taiwan
1.5.5. Guerrillas in Colombia
1.5.6. Al Qaeda and Isis
1.6. Types of Regimes Around the World
1.6.1. Current Types of Regimes
1.6.2. Measurement of Regimes
1.6.3. Country Report and Risk Assessment
1.7. Human Rights, International Aid and Development Cooperation
1.7.1. Universal Declaration of Human Rights
1.7.2. Human Rights on a European Level
1.7.2.1. (Convention for the Protection of Human Rights and Fundamental Freedoms)
1.7.3. International Aid and Development Cooperation
1.8. Social Movements from the 1960s to the Present and Changes in Media Coverage
1.8.1. May of 68
1.8.2. Hippie Movement
1.8.3. Civil Freedoms
1.8.4. Fall of the Berlin Wall
1.8.5. 8M
1.8.6. Fridays for Future
1.8.7. Black Lives Matter
1.9. Media Coverage of New Politics and New Populisms
1.9.1. Donald Trump
1.9.2. Bolsonaro
1.9.3. Brexit
1.10. International Environmental Regime
1.10.1. Global Environmental Issues
1.10.2. International Actors Involved
1.10.3. Sustainable Development (from the Stockholm Conference to the 2030 Agenda)
1.10.4. UNFCCC
All the theoretical and practical learning required to work in political journalism, in a syllabus prepared by the best in the field, to propel you towards excellence"