Communication in Non-Profit Organizations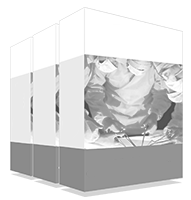 Today, Non-Profit Organizations must make every effort to develop a good relationship with their public in order to generate a positive image that will help them achieve their objectives. However, for this to be possible, they must have communication experts on their team who know how to send the right messages at the right time. Aware of this, TECH professionals have designed this program with the aim of preparing journalism professionals in all aspects related to building Communication in Non-Profit Organizations. This academic program will be professionals' main asset when it comes to entering a job market that is increasingly demanding journalists and communicators who are experts in the field.  
completion date
04/21/2023
The world's largest faculty of journalism and communication"
We offer you the best teaching methodology and a multitude of practical cases to simulate the real-life situations which you may face throughout your career"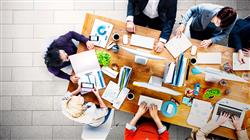 The delicate and vital work carried out by Non-Profit Organizations requires from communication managers not only a specially developed tact and sensitivity when it comes to transmitting the organization's activity, but also the mastery to connect with its Stakeholders. The relevance of the actions of this type of organization requires a reliable knowledge of the communicative ecosystem in which they are developed. 
With this program, TECH aims to create efficient and well-prepared professionals in this field, who will be able to take the lead of the communication office of any NGO without any hesitation. 
Thanks to its 100% online format, students decide how and how much to study.
The journalism profession has diversified considerably in recent years. Today, one of the professional opportunities with plenty of job openings is in the field of Communication in Non-Profit Organizations Organizations" 
This Postgraduate Certificate in Communication in Non-Profit Organizations contains the most complete and up-to-date educational program on the market. The most important features include:
The development of case studies presented by experts in Corporate Communication 
Its graphic, schematic and practical contents provide scientific and practical information on those disciplines that are essential for professional practice 
The latest information on Corporate Communication 
Practical exercises where the self-assessment process can be carried out to improve learning 
Its special emphasis on innovative methodologies in Journalism, Communication in Non-Profit Organizations 
Algorithm-based interactive learning system for decision-making in situations focused on journalism and digital communication 
Theoretical lessons, questions to the expert, debate forums on controversial topics, and individual reflection assignments 
Content that is accessible from any fixed or portable device with an Internet connection  
TECH offers you the best program in Communication in Non-Profit Organizations Organizations in the current market. You only have to bring your enthusiasm to study"
The program includes professionals belonging to the field of journalism and communication in its teaching staff, who bring their work experience to this course, along with recognized specialists from prestigious reference societies and universities. 
The multimedia content, developed with the latest educational technology, will provide the professional with situated and contextual learning, i.e., a simulated environment that will provide an immersive program designed to learn in real situations. 
This program is designed around Problem-Based Learning, whereby the student must try to solve the different professional practice situations that arise throughout the program. To do so, professionals will be assisted by an innovative interactive video system created by renowned and experienced experts in the field of Communication in Non-Profit Organizations Organizations.  
With this Postgraduate Certificate that TECH offers you, you will become a sought-after professional in the sector"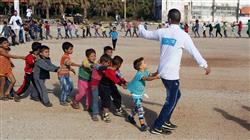 Become an outstanding journalist and learn how successfully a work in the communications offices of Non-Profit Organizations"
The structure of this contents has been designed by a team of Journalism, Marketing and Communication professionals, aware of the importance of the current relevance in professional development in this field as a means to delve into knowledge area, have designed this program's syllabus specially to prepare professionals in the singularities and characteristics of the Communication and Managerial Skills world. Thus, after completing the program, the student will be much better prepared to work in this field in a more autonomous and competent manner.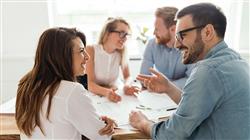 We guarantee the most complete and up-to-date learning program on the market, which will allow you to enter an exciting world of corporate communication with every guarantee of success" 
Module 1. Corporative Communication, Brand Strategy and Reputation  
1.1.  Ethical Sustainability 
1.1.1.  Sustainable Criteria and Strategies  
1.1.2.  Communication Campaigns with Sustainability Criteria  
1.1.3.  Sustainable Brand Positioning and Image 
Module 2. Strategic Planning in Corporate Communication 
2.1.  Strategic Planner 
2.1.1.  Strategic Planner: Origins and Functions 
2.1.2.  The Strategic Planner in Advertising Companies, Strategic Consultancies and Communication Companies  
2.1.3.  Stakeholder Management 
2.2. Creative Strategy Formulation 
2.2.1.  Explore Alternative Strategies 
2.2.2.  Contra Briefing or Creative Briefing 
2.2.3.  Branding and Positioning 
Module 3. Managing Aspects of Corporate Communication 
3.1.  Communication in Organizations 
3.1.1.  Organizations, People and Society  
3.1.2.  Historical Evolution of Organizational Behavior  
3.1.3.  Bidirectional Communication 
3.1.4.  Communication Barriers 
Module 4. Communication in Specialized Sectors 
4.1.  Communications in Non-Profit Organizations 
4.1.1.  NPO and Relationship with Government Agencies
4.1.2.  Corporative Reputation in Non-Profit Organizations 
4.1.3.  Diagnosis, Evaluation and Development in Communication Plans for These Types of Organizations  
4.1.4.  Different Figures and Communication Media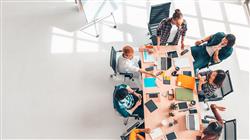 A unique, key, and decisive experience to boost your professional development"