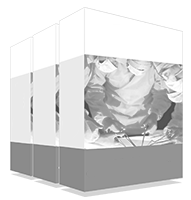 Information technologies are the present and the future in many social and business processes. Today, these tools are essential for interpersonal communication, for making purchases and sales or for contacting customers and suppliers. Their popularity has led to their presence in all kinds of areas, making them a highly coveted target for those who wish to exploit their vulnerabilities. In this context, the IT security specialist has become a highly demanded professional profile. This program has been carefully designed to enable the computer scientist to get up to speed on all aspects of cybersecurity applied to these technologies, improving their professional prospects immediately.
The world's largest faculty of information technology"
This program will allow you to specialize in IT Security, which will give you access to great career opportunities in an area of IT that is increasingly in demand"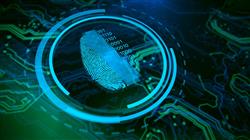 The new technological context demands from the professional a deepening to adapt to the existing transformations in IT Security. Thus, these information technologies are omnipresent and are used in all types of business and social processes. As a result, there are numerous aspects that are at risk of being exposed to exploitable vulnerabilities.
This situation is of great concern to companies, which see how inadequate security can jeopardize their business. The solution, then, is the hiring of professionals specialized in this field, which is why the IT Security specialist is currently one of the most sought-after and highly valued profiles by corporations in different areas and sectors.
In response to this demand, this Postgraduate Diploma is presented, which is developed through a 100% online format, and has a teaching staff of enormous international prestige in this field of cybersecurity. In addition, this program presents its contents in a variety of multimedia formats: interactive summaries, videos, case studies, master classes, practical activities, etc. All to achieve the objective of providing the professional with the latest developments in security applied to information technologies. 
With this program you will be able to deepen in relevant aspects of IT Security such as secure development in communications and software operation"
This Postgraduate Diploma in IT Security contains the most complete and up-to-date program on the market. Its most notable features are:
Case studies presented by IT and cybersecurity experts
The graphic, schematic, and practical contents with which they are created, provide scientific and practical information on the disciplines that are essential for professional practice
Practical exercises where the self-assessment process can be carried out to improve learning
Its special emphasis on innovative methodologies
Theoretical lessons, questions to the expert, debate forums on controversial topics, and individual reflection assignments
Access to content from any fixed or portable device with an Internet connection
TECH 100% online teaching system will allow you to combine your work with your studies, as it adapts to all your personal and professional circumstances"
The program's teaching staff includes professionals from sector who contribute their work experience to this training program, as well as renowned specialists from leading societies and prestigious universities.
The multimedia content, developed with the latest educational technology, will provide the professional with situated and contextual learning, i.e., a simulated environment that will provide immersive training programmed to train in real situations.
This program is designed around Problem-Based Learning, whereby the professional must try to solve the different professional practice situations that arise throughout the program. For this purpose, the student will be assisted by an innovative interactive video system created by renowned and experienced experts.
The faculty of this program is composed of working professionals who are familiar with all the latest developments in this area of cybersecurity"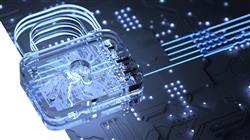 Your professional profile will improve once you complete this Postgraduate Diploma, which is taught using numerous multimedia resources"
In order to achieve the proposed objectives, this Postgraduate Diploma in IT Security has been divided into 3 specialized modules, which can be completed over 450 hours of learning. Thus, throughout this program, the computer scientist will learn about the latest advances in computer security in communications and software operation, security in Cloud Computing environments, the security of storage systems or authorization systems, among many other relevant aspects in this area.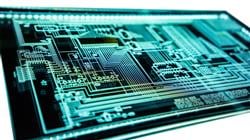 This program will allow you to apply the best forensic analysis techniques applied to IT Security"
Module 1. Security in System Design and Development
1.1. Information Systems
1.1.1. Information System Domains
1.1.2. Information System Components
1.1.3. Information System Activities
1.1.4. Life Cycle of an Information System
1.1.5. Information System Resources
1.2. IT Systems Types
1.2.1. Types of Information Systems
1.2.1.1. Corporate
1.2.1.2. Strategic
1.2.1.3. According to the Area of Application
1.2.1.4. Specific
1.2.2. Information Systems Real Examples
1.2.3. Evolution of Information Systems: Stages
1.2.4. Methods of Information Systems
1.3. Information System Security Legal Implications
1.3.1. Access to Data
1.3.2. Security Threats: Vulnerabilities
1.3.3. Legal Implications: Criminal Offenses
1.3.4. Maintenance Procedures of an Information System
1.4. Information System Security Security Protocol
1.4.1. Information System Security
1.4.1.1. Integrity
1.4.1.2. Confidentiality
1.4.1.3. Availability
1.4.1.4. Authentication
1.4.2. Security Services
1.4.3. Information Security Protocols Types
1.4.4. Information System Sensitivity
1.5. Information System Security Access Control Measures and Systems
1.5.1. Security Measures
1.5.2. Type of Security Measures
1.5.2.1. Prevention
1.5.2.2. Detection
1.5.2.3. Correction
1.5.3. Access Control Systems Types
1.5.4. Cryptography
1.6. Network and Internet Security
1.6.1. Firewalls
1.6.2. Digital Identification
1.6.3. Viruses and Worms
1.6.4. Hacking
1.6.5. Examples and Real Cases
1.7. Computer Crimes
1.7.1. Computer Crimes
1.7.2. Computer Crimes Types
1.7.3. Computer Crimes Attack Types
1.7.4. The Case for Virtual Reality
1.7.5. Profiles of Offenders and Victims Criminalization of the Crime
1.7.6. Computer Crimes Examples and Real Cases
1.8. Security Plans in Information Systems
1.8.1. Security Plan Objectives
1.8.2. Security Plan Plan
1.8.3. Risk Plan Analysis
1.8.4. Security Policy Implementation in the Organization
1.8.5. Security Plan Implementation in the Organization
1.8.6. Security Procedures Types
1.8.7. Security Plan Examples:
1.9. Contingency Plan
1.9.1. Contingency Plan Functions
1.9.2. Emergency Plan: Elements and Objectives
1.9.3. Contingency Plan in the Organization Implementation
1.9.4. Contingency Plans Examples:
1.10. Information Systems Security Governance
1.10.1. Legal Regulations
1.10.2. Standards
1.10.3. Certifications
1.10.4. Technologies
Module 2. Security in Communications and Software Operation
2.1. Computer Security in Communications and Software Operation
2.1.1. IT Security
2.1.2. Cybersecurity
2.1.3. Cloud Security
2.2. IT Security in Communications and Software Operation Types
2.2.1. Physical Security
2.2.2. Logical Security
2.3. Communications Security
2.3.1. Main Elements
2.3.2. Network Security
2.3.3. Best Practices
2.4. Cyberintelligence
2.4.1. Social Engineering
2.4.2. Deep Web
2.4.3. Phishing
2.4.4. Malware
2.5. Secure Development in Communications and Software Operation
2.5.1. Secure Development HTTP Protocol
2.5.2. Secure Development Life Cycle
2.5.3. Secure Development PHP Security
2.5.4. Secure Development NET Security
2.5.5. Secure Development Best Practices
2.6. Information Security Management Systems in Communications and Software Operation
2.6.1. GDPR
2.6.2. ISO 27021
2.6.3. ISO 27017/18
2.7. SIEM Technologies
2.7.1. SIEM Technologies
2.7.2. SOC Operations
2.7.3. SIEM Vendors
2.8. The Role of Security in Organizations
2.8.1. Roles in Organizations
2.8.2. Role of IoT Specialists in Companies
2.8.3. Recognized Certifications in the Market
2.9. Forensic Analysis
2.9.1. Forensic Analysis
2.9.2. Forensic Analysis Methodology
2.9.3. Forensic Analysis Tools and Implementation
2.10. Cybersecurity Today
2.10.1. Main Cyber Attacks
2.10.2. Employability Forecasts
2.10.3. Challenges
Module 3. Security in Cloud Environments
3.1. Security in Cloud Computing Environments
3.1.1. Security in Cloud Computing Environments
3.1.2. Security in Cloud Computing Environments. Security Threats and Risks
3.1.3. Security in Cloud Computing Environments. Key Security Aspects
3.2. Types of Cloud Infrastructure
3.2.1. Public
3.2.2. Private
3.2.3. Hybrid
3.3. Shared Management Model
3.3.1. Security Elements Managed by Supplier
3.3.2. Elements Managed by the Client
3.3.3. Definition of the Security Strategy
3.4. Prevention Mechanisms
3.4.1. Authentication Management Systems
3.4.2. Authorization Management System: Access Policies
3.4.3. Key Management Systems
3.5. Securing Systems
3.5.1. Securing Storage Systems
3.5.2. Protection of Database Systems
3.5.3. Securing Data in Transit
3.6. Infrastructure Protection
3.6.1. Secure Network Design and Implementation
3.6.2. Security in Computing Resources
3.6.3. Tools and Resources to Protect the Infrastructure
3.7. Detection of Threats and Attacks
3.7.1. Auditing, Logging and Monitoring Systems
3.7.2. Event and Alarm Systems
3.7.3. SIEM Systems
3.8. Incident Response
3.8.1. Incident Response Plan
3.8.2. Business Continuity
3.8.3. Forensic Analysis and Remediation of Incidents of the Same Nature
3.9. Security in Public Clouds
3.9.1. AWS(Amazon Web Services)
3.9.2. Microsoft Azure
3.9.3. Google GCP
3.9.4. Oracle Cloud
3.10. Regulations and Compliance
3.10.1. Compliance with Safety Regulations
3.10.2. Risk Management
3.10.3. People and Process in the Organizations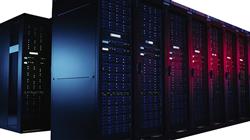 The most complete and up-to-date syllabus on the market is now within your reach. Matriculate, you won't regret it"