Security in Communications and Software Operation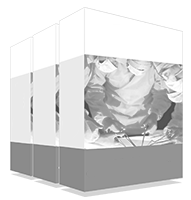 This program prepares professionals to design and assess a company's cybersecurity systems. Through 6 weeks of learning, the computer scientist will be able to incorporate into their daily practice the best techniques of protection against threats to HTTP and PHP protocols and in the cloud, or the most advanced methods of forensic analysis in cybersecurity. All this, through a 100% online methodology that will allow you to combine your studies with your work, since it adapts completely to your professional and personal circumstances.
The world's largest faculty of information technology"
With this Postgraduate Certificate you will assess in detail the security of the digital technology of any company or user, being able to provide the best solution to each vulnerability detected"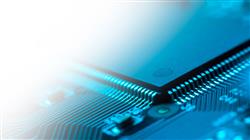 Numerous digital tools are used by companies and users on a daily basis. Browsers, applications, electronic devices, etc. Any device with an internet connection is susceptible to attacks. For this reason, investment in audits and cybersecurity has increased in recent years, leading to a huge demand for specialists in communications security and software operation. 
Therefore, this Postgraduate Certificate offers the professional the opportunity to specialize in this field, preparing them to access important job options. And to achieve this goal, it has a 100% online teaching methodology with which you can choose the time and place to study. You will also benefit from numerous multimedia materials throughout the learning process, and the teaching staff will guide you through the entire educational process. 
In this way, the computer scientist will be able to learn about the latest developments in aspects such as protection against malware and phishing, physical and logical security, SIEM technologies, the main computer attacks or the best methods of computer forensics. With these contents, you will be ready to experience great professional progress. 
The best methods of computer forensics can be found in this program, with which you can access the latest developments in communications security" 
This Postgraduate Certificate in Security in Communications and Software Operation contains the most complete and up-to-date educational program on the market. Its most notable features are: 
Practical cases studies are presented by experts in Engineering in data analysis 
The graphic, schematic, and practical contents with which they are created, provide scientific and practical information on the disciplines that are essential for professional practice 
Practical exercises where self-assessment can be used to improve learning
Its special emphasis on innovative methodologies
Theoretical lessons, questions to the expert, debate forums on controversial topics, and individual reflection assignments  
Content that is accessible from any fixed or portable device with an Internet connection 
The most cutting-edge educational materials are waiting for you: practical exercises, interactive summaries, readings, master classes, videos, etc. Everything to bring you up to date in this area of cybersecurity" 
The program's teaching staff includes professionals from the sector who contribute their work experience to this training program, as well as renowned specialists from leading societies and prestigious universities.  
The multimedia content, developed with the latest educational technology, will provide the professional with situated and contextual learning, i.e., a simulated environment that will provide immersive training programmed to train in real situations. 
This program is designed around Problem-Based Learning, whereby the professional must try to solve the different professional practice situations that arise throughout the program. For this purpose, the student will be assisted by an innovative interactive video system created by renowned and experienced experts.  
TECH's online methodology was designed with working professionals in mind who want to take advantage of every minute of study time invested"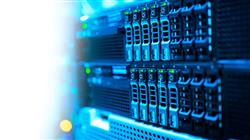 This Postgraduate Certificate will allow you to learn the best techniques for secure software development"
This Postgraduate Certificate in Security in Communications and Software Operation has been developed by real experts in this field, who have structured it into 1 specialized module subdivided into 10 specific topics.  Thus, throughout the 150 hours of learning, the computer scientist will be able to learn about the most recent advances in issues such as cloud security, physical security, cyber intelligence, secure development in HTTP or other aspects more related to management such as the role of security in organizations.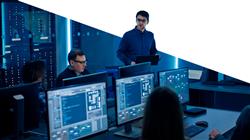 The prestigious faculty that teaches this program is combined with a complete, in-depth and up-to-date syllabus with which you can aspire to improve your professional prospects"
Module 1. Security in Communications and Software Operation 

1.1. Computer Security in Communications and Software Operation  
1.1.1. IT Security
1.1.2. Cybersecurity in 
1.1.3. Cloud Security
1.2.  IT Security in Communications and Software Operation Types 
1.2.1. Physical Security 
1.2.2. Logical Security 
1.3. Communications Security 
1.3.1. Main Elements     
1.3.2. Network Security 
1.3.3.  Best Practices 
1.4. Cyberintelligence  
1.4.1. Social Engineering 
1.4.2. Deep Web 
1.4.3. Phishing  
1.4.4. Malware  
1.5.  Secure Development in Communications and Software Operation  
1.5.1. Secure Development HTTP Protocol  
1.5.2. Secure Development Life Cycle 
1.5.3. Secure Development PHP Security
1.5.4. Secure Development NET Security
1.5.5. Secure Development Best Practices
1.6. Information Security Management Systems in Communications and Software Operation 
1.6.1. GDPR   
1.6.2. ISO 27021  
1.6.3. ISO 27017/18
1.7. SIEM Technologies 
1.7.1. SIEM Technologies 
1.7.2. SOC Operations 
1.7.3. SIEM Vendors 
1.8. The Role of Security in Organizations 
1.8.1. Roles in Organizations  
1.8.2. Role of IoT Specialists in Companies 
1.8.3. Recognized Certifications in the Market 
1.9. Forensic Analysis 
1.9.1. Forensic Analysis 
1.9.2. Forensic Analysis Methodology 
1.9.3. Forensic Analysis Tools and Implementation 
1.10. Cybersecurity Today 
1.10.1. Main Cyber Attacks 
1.10.2. Employability Forecasts 
1.10.3. Challenges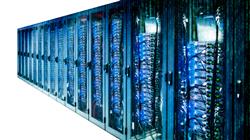 The best content on Security in Communications and Software Operation are here. Enroll and advance your career immediately"