Security in Cloud Environments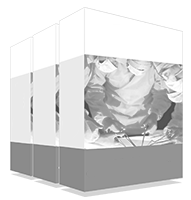 Cloud computing is one of the most widely used tools today by all types of users and companies. This technology makes it possible to offer services in a decentralized manner, without depending on a single server. Despite its short history, the cloud already has a presence in numerous companies and people from all backgrounds use it as a secure method of data storage. As a result, it is under constant attack and requires specific cybersecurity expertise. Thus, this program will prepare the computer scientist to become a specialist in cloud environment security, thus improving their professional prospects in a simple, fast and immediate way.
The world's largest faculty of information technology"
The cloud is the present and the future for data storage and for hosting digital services of all kinds. Specialize in this field and prepare yourself to receive important professional opportunities thanks to the knowledge that this program will provide you"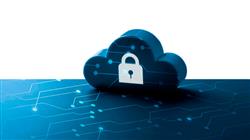 The cloud has become one of the essential elements of the Internet today and in the future. It allows to host, in a secure and decentralized way, digital information and services. Thus, it offers numerous advantages such as the availability of data without the dependence on a single server or the possibility of accessing online tools at any time and place. Its great functionality has attracted the attention of malicious individuals seeking to exploit its vulnerabilities.
For this reason, many companies are looking for the best protection methods for their cloud services. This situation has made the cloud security specialist a highly sought-after professional profile, so specializing is, at this time, one of the best decisions an IT specialist can make. This Postgraduate Certificate in Security in Cloud Environments has been designed precisely to respond to this demand.
In this way, it offers the professional the most advanced contents in this field, based on a 100% online methodology, with the best multimedia contents, and a teaching staff of enormous prestige in the field of cybersecurity. 
It deepens, thanks to this program, in securing data in transit and in the types of cloud infrastructure"
This Postgraduate Certificate in Security in Cloud Environments contains the most complete and up-to-date educational program on the market. Its most notable features are:
The development of case studies presented by IT and cybersecurity experts
The graphic, schematic, and practical contents with which they are created, provide scientific and practical information on the disciplines that are essential for professional practice
Practical exercises where self-assessment can be used to improve learning
Its special emphasis on innovative methodologies
Theoretical lessons, questions to the expert, debate forums on controversial topics, and individual reflection assignments
The availability of access to the contents from any fixed or portable device with internet connection  
This program has the best multimedia resources for you to obtain the best security techniques in cloud environments: videos, interactive summaries, all kinds of exercises..."
The program's teaching staff includes professionals from the sector who contribute their work experience to this training program, as well as renowned specialists from leading societies and prestigious universities.
The multimedia content, developed with the latest educational technology, will provide the professional with situated and contextual learning, i.e., a simulated environment that will provide immersive training programmed to train in real situations.
This program is designed around Problem-Based Learning, whereby the professional must try to solve the different professional practice situations that arise throughout the program. For this purpose, the student will be assisted by an innovative interactive video system created by renowned and experienced experts.
TECH's 100% online methodology allows you to study at your own pace, whenever you want, without being subject to rigid schedules and without having to travel to an academic center"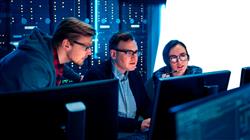 The latest content on public cloud security is here: enroll now and improve professionally"
The contents of this Postgraduate Certificate in Security in Cloud Environments have been developed by leading international specialists in this area of cybersecurity. Thus, this program will allow the computer scientist to delve into aspects such as types of cloud infrastructure, the shared management model, authentication management systems, securing data in transit, detection of threats and attacks on the cloud or forensic analysis applied to this sector.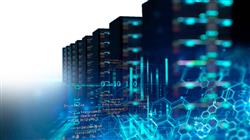 The most advanced content in cloud security can be found in this program, which will enable students to become professionals in great demand by all types of companies and institutions" 
Module 1. Security in Cloud Environments

1.1. Security in Cloud Computing Environments
1.1.1. Security in Cloud Computing Environments
1.1.2. Security in Cloud Computing Environments Security Threats and Risks
1.1.3. Security in Cloud Computing Environments Key Security Aspects
1.2. Types of Cloud Infrastructure
1.2.1. Public
1.2.2. Private
1.2.3. Hybrid
1.3. Shared Management Model
1.3.1. Security Elements Managed by Supplier
1.3.2. Elements Managed by the Client
1.3.3. Definition of the Security Strategy
1.4. Prevention Mechanisms
1.4.1. Authentication Management Systems
1.4.2. Authorization Management Systems: Access Policies
1.4.3. Key Management Systems
1.5. Securing Systems
1.5.1. Securing Storage Systems
1.5.2. Protection of Database Systems
1.5.3. Securing Data in Transit
1.6. Infrastructure Protection
1.6.1. Secure Network Design and Implementation
1.6.2. Security in Computing Resources
1.6.3. Tools and Resources to Protect the Infrastructure
1.7. Detection of Threats and Attacks
1.7.1. Auditing, Logging and Monitoring Systems
1.7.2. Event and Alarm Systems
1.7.3. SIEM Systems
1.8.  Incident Response
1.8.1. Incident Response Plan
1.8.2. Business Continuity
1.8.3. Forensic Analysis and Remediation of Incidents of the Same Nature.
1.9. Security in Public Clouds
1.9.1. AWS (Amazon Web Services)
1.9.2. Microsoft Azure
1.9.3. Google GCP
1.9.4. Oracle Cloud
1.10. Regulations and Compliance
1.10.1. Compliance with Safety Regulations
1.10.2. Risk Management
1.10.3. People and Process in the Organizations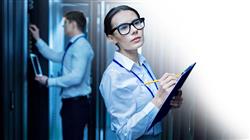 You will get to know all the particularities of public clouds such as AWS, Microsoft Azure or Google GCP"