Information Security Architectures and Models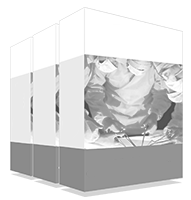 The world has undergone a great transformation in recent years due to new technologies. These have allowed companies and individuals to carry out numerous activities and offer services of all kinds in a simple and fast way. The Internet and the digital environment, therefore, offer enormous possibilities. But they are also open to attack, as they can suffer from vulnerabilities. Thus, each company and service must have the best cybersecurity model available, and this program offers professionals the possibility of specializing in this area, so that they can identify and apply the best security architectures applicable to each case.
The world's largest faculty of information technology"
You will be able to apply the best security models according to the needs of your clients through a 100% online teaching system that will allow you to combine your work with your studies"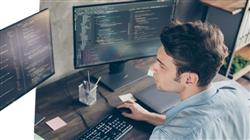 Today's many new technologies mean that there are many different services that require proper maintenance. But this maintenance has to be adapted to each tool, and the same goes for cybersecurity. Each device requires a security model tailored to its needs and vulnerabilities. Companies are aware of this situation, and are looking for experts who can provide them with the solutions they are looking for.
This, the professional profile of the specialist in information security architectures and models is in great demand. Therefore, this Postgraduate Certificate is perfect for the IT specialist who wishes to advance their career in this field, as it offers the most advanced knowledge on issues such as models based on security policies, protection tools or work teams, as well as the latest developments in access management or continuous risk management.
The computer scientist will be able to deepen their knowledge of this discipline through an online learning methodology specially designed for working professionals. In addition, you will benefit from the knowledge of a teaching staff of great international prestige in this area of cybersecurity, and numerous multimedia materials with which the teaching will be very agile and simple.
This program will make you a great specialist in Information Security Architectures and Models"  
This Postgraduate Certificate in Information Security Architectures and Models contains the most complete and up-to-date educational program on the university panorama. The most important features include: 
Case studies presented by IT and cybersecurity experts
The graphic, schematic, and practical contents with which they are created, provide scientific and practical information on the disciplines that are essential for professional practice
Practical exercises where self-assessment can be used to improve learning
Its special emphasis on innovative methodologies
Theoretical lessons, questions to the expert, debate forums on controversial topics, and individual reflection assignments
Content that is accessible from any fixed or portable device with an Internet connection
The best multimedia materials will be at your disposal: videos, theoretical-practical exercises, interactive summaries, master classes"  
The program's teaching staff includes professionals from the sector who contribute their work experience to this training program, as well as renowned specialists from leading societies and prestigious universities. 
The multimedia content, developed with the latest educational technology, will provide the professional with situated and contextual learning, i.e., a simulated environment that will provide immersive training programmed to train in real situations. 
This program is designed around Problem-Based Learning, whereby the professional must try to solve the different professional practice situations that arise throughout the program. For this purpose, the student will be assisted by an innovative interactive video system created by renowned and experienced experts.
Study how, when and where you want thanks to TECH innovative learning methodology"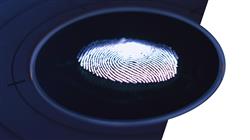 Delve into aspects such as business processes and information security in this program"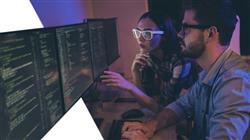 Security architecture specialists are increasingly in demand. This is the professional opportunity you were looking for"
Module1. InformationSecurityArchitecturesandModels
1.1. InformationSecurityArchitecture
1.1.1. ISMSI/PDS
1.1.2. StrategicAlignment
1.1.3. RiskManagement
1.1.4. PerformanceMeasurement
1.2. InformationSecurityModels
1.2.1. BasedonSecurityPolicies
1.2.2. BasedonProtectionTools
1.2.3. BasesonTeamwork
1.3. SecurityModelKeyComponents
1.3.1. RiskIdentification
1.3.2. DefinitionofControls
1.3.3. ContinuousAssessmentofRiskLevels
1.3.4. AwarenessPlanforEmployees,Suppliers,Partners,etc.
1.4. RiskManagementProcess
1.4.1. AssetIdentification
1.4.2. ThreatIdentification
1.4.3. RiskAssessment
1.4.4. PrioritizationofControls
1.4.5. ReassessmentandResidualRisk
1.5. BusinessProcessesandInformationSecurity
1.5.1. BusinessProcesses
1.5.2. RiskAssessmentBasedonBusinessParameters
1.5.3. BusinessImpactAnalysis
1.5.4. BusinessOperationsandInformationSecurity
1.6. ContinuousImprovementProcess
1.6.1. Deming'sCycle
1.6.1.1. Planning
1.6.1.2. Do
1.6.1.3. Verify
1.6.1.4. Act
1.7. SecurityArchitectures
1.7.1. SelectionandHomogenizationofTechnologies
1.7.2. IdentityManagementAuthentication
1.7.3. AccessManagementAuthorization
1.7.4. NetworkInfrastructureSecurity
1.7.5. EncryptionTechnologiesandSolutions
1.7.6. EndpointDetectionandResponse(EDR)
1.8. RegulatoryFramework
1.8.1. SectoralRegulations
1.8.2. Certifications
1.8.3. Legislations
1.9. TheISO27001Standard
1.9.1. Implementation
1.9.2. Certification
1.9.3. AuditsandPenetrationTests
1.9.4. ContinuousRiskManagement
1.9.5. ClassificationofInformation
1.10. PrivacyLegislationGDPR
1.10.1. ScopeofGeneralDataProtectionRegulation(GDPR)
1.10.2. PersonalData
1.10.3. RolesintheProcessingofPersonalData
1.10.4. ARCORights
1.10.5. DPOFunctions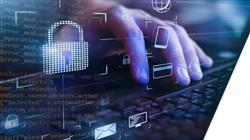 A unique, key and decisive training experience to boost your professional development"