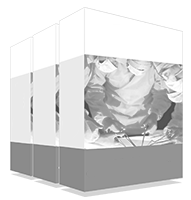 Christian liturgy, in each sacrament, expresses the transition from the material to the spiritual. It comes from a whole, taking shape in a specific place and time, to provide meaning to a community; and it transcends, in unity with the whole, "so that God may be one in all things" (1 Cor 15:28). Rituals full of beauty and transcendence that the expert in religious studies should know in depth.
completion date
04/18/2023
The world's largest faculty of humanities"
The analysis and interpretation of the complex sacramental ritual that develops throughout Christian liturgy, in a highly informative Postgraduate Certificate designed for specialists in Religious Studies"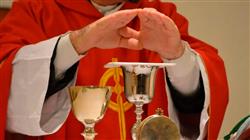 The labor market demands increasingly qualified professionals. Specialized and educated individuals who are able to face the work challenges, and the social relationships involved in them, present on a daily basis.
Completing this program is an essential step in the process. But it is also an important milestone in personal growth, which will open paths of development and achievement.
This Postgraduate Certificate has been created so students can acquire the essential knowledge in the field in an intensive and efficient manner. Student will carry out studies to become familiar with and reflect on the order and manner in which sacramental ceremonies are performed in the Catholic religion, their symbolism and how they have changed over time. An opportunity for students to improve their qualifications, with the convenience of the most effective online method in the teaching market. TECH offers the opportunity to incorporate the knowledge in the discipline into students' academic specialization. With this Postgraduate Certificate, students will also gain access to a way of working whereby the educational method is incorporated into religious thought, in favor of a global analysis of all its implications and developments.
If you want to excel as a professional, achieve a positive change at a professional level, interact with the best through an interesting online universe and belong to the new generation of future theologians, able to develop their work anywhere in the world, this may be your path.
A well founded and structured study of all the liturgical characteristics that develop around the sacraments and their interpretation from the point of view of a theologian" 
This Postgraduate Certificate in Sacramental Liturgy contains the most complete and up-to-date educational program on the market. The most important features include:
Practical cases that apply the theoretical content through real life situations
The graphic, schematic, and eminently practical content with which they are conceived
The great variety of practical exercises where the self-evaluation process can be carried out to improve learning
An algorithm-based interactive learning system that enables decision-making in the situations presented
Its intensive focus on practical learning
High-quality theoretical lessons, with questions to the expert, discussion forums on controversial topics and individual reflection work
Content that is accessible from any fixed or portable device with an Internet connection
The greatest University in the technological age puts itself at the service of current social needs at a global level, and individual needs in particular, with a transforming spirit and vocation for social change"
TECH also makes it easy for students to balance their education with their professional and personal activities. They will be able to balance their studies with a full-time job, adapting the process to their obligations and successfully completing the program without having to sacrifice everything else.
With a virtual space to exchange ideas and reflections, students will be able to share their learning experience through forums and other collaborative tools, 100% online.
We support you at all times, thanks to an involved and committed teaching staff. The teaching team transmits their expertise of their professional performance, working from a real, lively and dynamic context.
But above all, TECH explores students' critical side, their ability to question things, their problem-solving skills, as well as their interpersonal skills.
The main developments in Sacramental Liturgy, explained in an intensive and focused Postgraduate Certificate"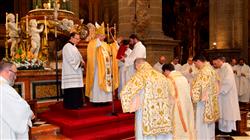 The most technologically developed university in the area of e-Learning offers you the technical and human solvency of the largest Spanish-speaking, 100% online university in the world"
This curriculum is designed for those who want to increase their professional competence in Religious Studies or deepen their humanistic side. Created with high quality content, it prepares students to reach excellence in their profession. The program has been developed in a comprehensive manner to achieve the most complete competencies in each of its areas. The teaching staff is highly qualified at both the theological and teaching levels, and they implement the best educational methodology. Because learning from the best is the easiest way to become the best.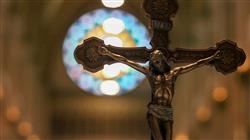 Adaptable, flexible and versatile: Our curriculum is designed so you can decide when, how and the amount of time and effort you wish to devote to your training. And without compromising educational efficiency"
Module 1. Sacramental Liturgy
1.1. The Sacramental Economy
1.1.1. The Concept of Mystery-Sacrament: Biblical Foundation and Development in Patristic Theology
1.1.2. The Notion of Sacrament in Scholastic Theology: Definition of Sacrament in the Proper Sense and Sacramental Causality
1.1.3. Renewal of Sacramental Theology in the 20th Century
1.1.4. Towards a New Understanding of Sacramentality in the Church
1.2. Symbolic Language and Ritual Action
1.2.1. The Relation between Theology and Liturgy
1.2.2. The Moment of Presupposition
1.2.3. The Moment of Removal
1.2.4. The Moment of Reintegration
1.2.5. Religious Experiences
1.2.6. The Symbolic Action and Ritual
1.2.7. Symbols
1.2.8. Signs
1.2.9. Ritual Actions
1.3. From the "Musthriov" to the "Sacramentum". Biblical-Patristic Study
1.3.1. The Musthriov in Hellenistic Culture
1.3.2. The Musthriov in the Old Testament
1.3.3. The Musthriov in the New Testament
1.3.4. In the Synoptic Gospels
1.3.5. In the Pauline Writings
1.3.6. In the Apocalypse
1.3.7. From the Greek Musthriov to the Latin "Sacramentum"
1.3.8. Mysterion in the Greek Fathers
1.3.9. Sacramentum in the Latin Fathers
1.4. The Treatise on the Sacraments in the Scholastic Age
1.4.1. Historical Context
1.4.2. Theology Schools
1.5. Sacramental Crisis of the Reformation and the Church's Response
1.5.1. The Sacrament in the Thought of the Reformers
1.5.2. The Church's Response at the Council of Trent: Declaration on the Sacraments in General
1.6. The Institution of the Sacraments
1.6.1. The Institution of the Sacraments
1.6.2. The Number of the Sacraments
1.7. Sacramental Grace
1.7.1. Sacramental Grace
1.7.2. Sacramental Character
1.8. The Minister and the Subject of the Sacraments
1.8.1. The Minister in the Church
1.8.2. The Subject Receiving the Sacrament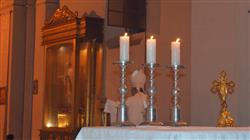 A curriculum designed to make it easy for you to achieve your Postgraduate Certificate in Sacramental Liturgy with fluency and efficiency"