Professional Master's Degree
Corporate Sustainability Management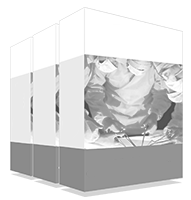 This program represents the most comprehensive and in-depth study of the different fields of development that determine the sustainability and energy efficiency of organizations. A highly practical course, focused on the knowledge of the standards, trends and innovations that are being developed in this field. This knowledge will enable the environmental objectives of any project to be met, including the integration of sustainable development parameters and audits, with the monitoring of options involving different usable energy sources and adaptation to climate change.
The world's largest faculty of engineering"
A complete update on the regulation and application of environmental and energy management systems in organizations"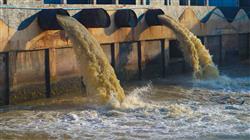 In this Professional Master's Degree, the focus will be on the organization of companies, establishing a relationship between companies, the environment and sustainable development, dealing in detail with historical, current and future environmental problems. The competency and regulatory frameworks will be analyzed and the main international agreements on sustainability such as the Paris Agreement and the United Nations Sustainable Development Goals will be covered. We will also look at the 2050 Roadmap and the National Integrated Energy and Climate Plan (Spain). Fossil fuels, extraction, generation and associated environmental impacts will be analyzed and aspects of electricity, renewable energy sources and nuclear energy will also be covered. 
The processes of energy transformation and distribution will be explained in detail, as well as the equipment required to carry out the transformation and distribution, and how these processes affect the total energy consumed. 
The current energy regulatory framework will be reviewed, focusing on the adaptation of European directives to the national market (Spain). Environmental impact assessment and climate change adaptation strategies are also covered. 
Other aspects to be analyzed are those affecting water management and pollution, addressing the regulatory framework of the water sector, establishing the regulatory hierarchy, the European Water Charter and the guidelines of a sanctioning dossier.
During the program, the guidelines and actions that an organization can implement in terms of Zero Waste will be analyzed. 
Furthermore, we will carry out an in-depth study of the main tools that organizations can use for environmental management, and students will acquire sound knowledge of the processes and competitive advantages of environmental and energy certifications in buildings and organizations. 
We will study the energy management system presented in the latest version of ISO 50001: 2018, which incorporates the high-level structure as well as the requirements of ISO 14001 Environmental Management Systems, and the basic requirements of EMAS, analyzing the main differences between this model and ISO 14001.. 
Students will gain in-depth knowledge of the requirements and procedures for the development of internal audits of company management systems, analyzing the different types of audits and the principles by which they should be governed, analyzing the ISO 19011 standard. 
The tools and techniques necessary to carry out the audits will be presented, as well as the verification process of the applied methodology. In addition, specific requirements for the development of management system audits based on ISO 14001 and ISO 50001 standards will be analyzed.
A highly effective program that will allow professionals to make a qualitative leap in their professional practice in the environmental and energy management sector"  
This Professional Master's Degree in Corporate Sustainability Management contains the most complete and up-to-date educational program on the market. The most important features of the specialization are: 
Practical cases presented by experts in Corporate Sustainability Management
The graphic, schematic, and eminently practical contents with which they are created, provide scientific and practical information on the disciplines that are essential for professional practice
Practical exercises where self-assessment can be used to improve learning
Special emphasis on innovative methodologies
Theoretical lessons, questions to the expert, debate forums on controversial topics, and individual reflection assignments
Content that is accessible from any fixed or portable device with an Internet connection
Integrate the requirements outlined by the current environmental management standards into your way of working, following the standards of ISO 14001"
Supported by excellent multimedia content, developed with the latest educational technology, this Professional Master's Degree will provide the professional with situated and contextual learning, i.e., the opportunity to study in a simulated environment that will provide immersive learning programmed to train in real situations.  
This program is designed around Problem-Based Learning, whereby the professional must try to solve the different professional practice situations that arise during the academic year. For this purpose, the professional will be assisted by an innovative interactive video system, developed by renowned and experienced experts in Corporate Sustainability Management.   
With comprehensive and up-to-date teaching material and the best audiovisual systems on the educational market, you have access to an immersive learning experience"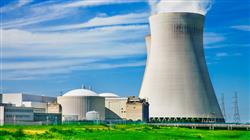 A 100% online Professional Master's Degree that will allow you to balance your studies with your professional work in a completely flexible way"
The syllabus of this Professional Master's Degree includes all the contents required to achieve broad and up-to-date knowledge of all the aspects involved in the adequate management of the environmental impact. It relates to the new existing requirements and the field of energy efficiency, with the consideration and analysis of all the existing possibilities in this field. A program specifically created to provide our students with a continuous improvement process that will boost their professional skills.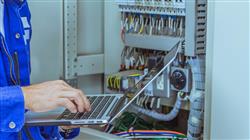 A stimulating and flexible learning process that will allow you to go through all the knowledge areas you need to intervene as an expert in this field"  
Module 1. Environmental and Energy Management of Organizations 
1.1. Organizational and Business Fundamentals 
1.1.1. Organizational Management 
1.1.2. Types and Structure of an Organization 
1.1.3. Standardization of Business Management 
1.2. Sustainable Development: Business and Environment 
1.2.1. Sustainable Development. Objectives and Goals
1.2.2. Economic Activity and its Impact on the Environment
1.2.3. Corporate Social Responsibility 
1.3. Environmental and Energy Issues. Scope and Current Framework  
1.3.1. Major Current Environmental Problems: Waste, Water, Food 
1.3.2. Energy Issues. Demand, Consumption and Source Distributions
1.3.3. Current Energy Projections 
1.4. European Summits and the Paris Agreement 
1.4.1. EU Climate Targets 
1.4.2. European Summits 
1.4.3. The Paris Agreement 
1.5. The 2030 Agenda and the Sustainable Development Goals 
1.5.1. The 2030 Agenda: Background, Approval Process and Content 
1.5.2. The 17 Sustainable Development Goals (SDGs) 
1.5.3. SDG Compass Guide 
1.6. Circular Economy 
1.6.1. The Circular Economy 
1.6.2. Legislation and Strategies to Support the Circular Economy 
1.6.3. Circular Economy System Diagrams 
1.7. Sustainability Reports 
1.7.1. Communication of Social Responsibility Management 
1.7.3. The Process of Preparing a Sustainability Report according to GRI 
Module 2. Energy Sources
2.1. Fossil Fuels 
2.1.1. Coal 
2.1.2. Natural Gas 
2.1.3. Oil 
2.2. Electricity 
2.2.1. Electricity 
2.2.2. Electricity Generation 
2.2.3. Uses of Electricity 
2.3. Nuclear Energy  
2.3.1. Nuclear Energy 
2.3.2. Nuclear Power Plants 
2.3.3. Environmental Opportunities 
2.3.4. Environmental Risks 
2.3.5. Nuclear Waste Treatment 
2.4. Solar Energy 
2.4.1. Electricity Generation 
2.4.2. Thermal Generation 
2.4.3. Solar Power Plants 
2.4.4. Risks and Opportunities 
2.5. Wind Energy  
2.5.1. Wind Farms 
2.5.2. Advantages and Disadvantages
2.5.3. Microgeneration 
2.6. Biomass 
2.6.1. Thermochemical and Biochemical Methods 
2.6.2. The Biomass Market 
2.6.3. Advantages and Disadvantages 
2.7. Geothermal Energy 
2.7.1. Geothermal Deposits 
2.7.2. Electricity Generation 
2.7.3. Advantages and Disadvantages 
2.8. Other Renewable Energies 
2.8.1. Hydraulic Energy 
2.8.2. Tidal Energy 
2.8.3. Wave Energy 
2.9. Energy Sources in Development 
2.9.1. Green Hydrogen  
2.9.2. Tidal Energy 
2.9.3. Biogas and Biomethane 
2.10. Energy Sources for Mobility 
2.10.1. Electric Vehicles 
2.10.2. CNG Vehicles 
2.10.3. Other Alternatives for Sustainable Mobility
Module 3. Electrical Energy
3.1. Electrical Energy Voltage, Current, Power and Energy 
3.1.1. Voltage and Current 
3.1.2. Active, Reactive and Apparent Energy  
3.1.3. Electrical Power. Load Curves 
3.2. Energy Transformation 
3.2.1. Power Transformers 
3.2.2. Electricity Transportation 
3.2.3. Electricity Distribution 
3.3. Electrical Energy Consuming Systems: Electric Motors 
3.3.1. Applications, Pumps, Fans and Compressors 
3.3.2. Frequency Inverters 
3.3.3. Motor-Based Consumer Systems: Heat Pump Air Conditioning
3.4. Other Electricity Consuming Systems 
3.4.1. Joule Effect 
3.4.2. Lighting 
3.4.3. Direct Current Powered Systems 
3.5. Electricity Billing 
3.5.1. Legislation 
3.5.2. Electricity Rates 
3.5.3. Electricity Billing Term 
3.6. Units of Measurement of Fuel Consumption and their Transformation into Energy Units 
3.6.1. Energy Produced by Heat of Combustion: HHV and LLV 
3.6.2. Volumetric Measurements of Combustible Liquids 
3.6.3. Volumetric Measurements of Combustible Gases. Establishment and Calculation of Normal Conditions 
3.7. Combustion Systems and Fuel Elements 
3.7.1. Combustion Efficiency 
3.7.2. Burners 
3.7.3. Heat Transfer 
3.8. Boilers 
3.8.1. Calculation of Boiler Efficiency by Direct and Indirect Method 
3.8.2. Types of Heat Transfer Fluids 
3.8.3. Steam Boilers 
3.9. Other Fuel-Consuming Equipment 
3.9.1. Ovens 
3.9.2. Engines 
3.9.3. Generating Sets 
3.10. Fuel Billing 
3.10.1. Legislation 
3.10.2. Natural Gas Rates 
3.10.3. Natural Gas Billing Terms 
Module 4. Energy Management Tools 
4.1. Energy Regulatory Framework 
4.1.1. European Energy Efficiency Directive
4.1.2. Main Energy Regulations 
4.2. Regulatory Inspections 
4.2.1. Air Conditioning Inspections 
4.2.2. High/Low Voltage Inspections 
4.2.3. Other Regulatory Inspections 
4.3. Energy Audits 
4.3.1. Conducting an Energy Audit Identification of Improvement Opportunities 
4.3.2. UNE-EN 16247-1:2012 
4.4. Energy Simulation tools 
4.4.1. Light Simulations 
4.4.2. Air Conditioning Simulations 
4.4.3. Building Energy Demand Simulations 
4.5. Supply Management: Monitoring 
4.5.1. Types of Monitoring 
4.5.2. Energy Management Platforms 
4.5.3. Fundamental Equipment 
4.6. Energy Services 
4.6.1. Energy Services  
4.6.2. Energy Services Companies 
4.6.3. Types of Contracts 
4.7. IPMVP 
4.7.1. Calculating Savings Avoided Cost and Standardized Savings Models 
4.7.2. Options A, B, C and D 
4.7.3. Establishing Baselines 
4.8. Energy Efficiency Master Plans 
4.8.1. Methodology for Preparing a Master Plan  
4.8.2. Management Models 
4.8.3. Energy Efficiency within a Master Plan 
4.9. Asset Management 
4.9.1. What is Asset Management?
4.9.2. ISO 55001 Asset Management 
4.9.3. Benefits of Implementing Asset Management 
4.10. Grants and Subsidies
4.10.1. European Grants and Subsidies
Module 5. Environmental Impact Assessment and Climate Change Adaptation Strategies 
5.1. Business Strategies for Climate Change 
5.1.1. Greenhouse Effect and Climate Change. Causes and Consequences 
5.1.2. Climate Change Projections 
5.1.3. Corporate Action against Climate Change. Roadmap for the Integration of Climate Change in Companies 
5.2. Identification and Classification of Environmental Factors 
5.2.1. Environmental Catalog Environmental Variables 
5.2.2. Search for Environmental Information and Inventory  
5.2.3. Inventory Valuation 
5.3. Evaluation and Assessment of the Environmental Impacts of a Project 
5.3.1. Environmental Analysis of a Project 
5.3.2. Pre-Operational Status 
5.3.3. Construction, Operation and Abandonment Phase  
5.3.4. Quantitative Methods 
5.4. Preventive and Corrective Measures 
5.4.1. Preventative Actions 
5.4.2. Corrective Actions 
5.4.3. Compensatory Actions 
5.5. Environmental Monitoring Program 
5.5.1. EMP 
5.5.2. Objectives and Structure of an EMP 
5.5.3. Phases in the Development of an EMP 
5.6. Strategic Environmental Assessment  
5.6.1. Modalities for Integrating the Environmental Dimension  
5.6.2. Environmental Assessment in the Phases of the Program 
5.7. Analysis of Climate Change Risks and Opportunities 
5.7.1. European Regulatory Context (Directive 2001/42/EC)
5.7.2. Environmental Risk Analysis and Assessment 
5.7.3. Risk Management 
5.8. Development of Climate Change Adaptation Plans for Organizations 
5.8.1. Adaptation to Climate Change 
5.8.2. Climate Change Vulnerability Assessment 
5.8.3. Methodology for Prioritizing Climate Change Adaptation Measures  
Module 6. Pollution, Water and Waste Management
6.1. Water Management and Pollution 
6.1.1. Water Management
6.1.2. Hydrological Water Cycle 
6.1.3. Water Diagnostics
6.1.4. Characterization of Wastewater
6.1.5. DWTP, WWTP and WWTP. Definition and Typical Operating Diagrams  
6.2. Distribution of Water Uses and Demand  
6.2.1. Demand Management 
6.2.2. Types of Uses or Demands
6.2.3. Supply. Supply Ratios 
6.2.4. Cost of Water and the Energy Derived from Water Heating for DHW
6.3. Measures for Efficient Water Use and Management
6.3.1. 'Ecological' Criteria. Consumption Factor, Ecological Correction Factor and Efficiency Level
6.3.2. From Resolution MAH/1603/2004 to OGUEA 
6.3.3. Facility Management and Optimization
6.4. Sustainable Water Management Plan 
6.4.1. Origin of the Sustainable Water Plan. Purpose and Scope 
6.4.2. Parts to Be Included in an ESMP
6.4.3. Organization and Programming 
6.4.4. Implementation of the ESMP 
6.4.5. Checks and Corrective Actions 
6.5. Solid Waste Management 
6.5.1. Residue and By-Product 
6.5.2. Types of Waste 
6.5.3. Stages of Waste Management 
6.6. Waste Regulatory Framework 
6.6.1. EU Waste Management Strategies  
6.6.2. Future Waste Management Policy 
6.7. Municipal and Industrial Solid Waste 
6.7.1. MSW Production 
6.7.2. MSW Management Systems 
6.7.3. Characterization and Classification of Industrial Wastes 
6.7.4. Industrial Waste Management Systems 
6.8. Waste-to-Energy Valuation 
6.8.1. Valuation Methods 
6.8.2. Feasibility of Valuation 
6.8.3. Recovery Techniques 
6.9. Zero Waste 
6.9.1. Zero Waste 
6.9.2. Zero Waste Methodology and Requirements 
6.9.3. The 5Rs: Reject, Reduce, Reuse, Reincorporate and Recycle  
Module 7. Environmental Management Tools 
7.1. Carbon Markets 
7.1.1. KP Flexibility Mechanisms 
7.1.2. CAP and Trade and Carbon Funds Schemes  
7.1.3. Voluntary Carbon Markets 
7.2. Organizational Carbon Footprint 
7.2.1. Methodological Reference Standards 
7.2.2. Scopes for Organizational Carbon Footprint 
7.2.3. Calculation Process 
7.3. Product and Event Carbon Footprint 
7.3.1. Methodological Reference Standards 
7.3.2. Scopes for Product Carbon Footprint 
7.3.3. Scopes for Carbon Footprint of Events 
7.4. Climate Change Mitigation Tools 
7.4.1. Reduction and Limitation of Emissions 
7.4.2. Emissions Offsets 
7.4.3. Business Benefits. Certifications
7.5. Water Footprint 
7.5.1. Stages and Units 
7.5.2. Differentiation of Water for Calculations 
7.5.3. The Water Footprint for Companies 
7.6. Life Cycle Analysis 
7.6.1. Differentiation of Approaches 
7.6.2. LCA Process 
7.6.3. Software Tools for LCA 
7.7. Eco-Design and Eco-Labeling 
7.7.1. Eco-Design Standardization 
7.7.2. Types of Eco-Labeling 
7.7.3. Eco-Labeling Process 
7.8. LEED and BREEAM 
7.8.1. The Value of Sustainable Building Certification 
7.8.2. Approaches to Both Certifications 
7.8.3. Technical Comparison between the Two Certifications 
7.9. Other Sustainable Building Certifications 
7.9.1. Passive House 
7.9.2. Well 
7.9.3. VERDE (Building Reference Efficiency Evaluation) 
7.10. Energy Certification of Buildings 
7.10.1. Energy Efficiency in Buildings 
7.10.2. Technical Conditions and Procedures 
7.10.3. Main Calculation Programs
Module 8. Energy Management Systems 
8.1. Management Systems: ISO 50001 
8.1.1. Reference Standard and Other Associated Standards 
8.1.2. Approach to Energy Performance 
8.1.3. Correspondence between ISO 50001: 2018 and ISO 50001: 2011 
8.2. Organizational Context and Leadership 
8.2.1. Scope 
8.2.2. Energy Policy 
8.2.3. Stakeholder Identification and Risk/Opportunity Assessment 
8.3. Energy Review 
8.3.1. Identification of Energy Sources 
8.3.2. Determination of Significant Energy Uses  
8.3.3. Identification of Variables and Static Factors  
8.3.4. Calculation of Energy Performance 
8.3.5. Estimation of Future Consumption 
8.3.6. Identification of Improvement Opportunities 
8.4. Baseline and Energy Performance Indicators 
8.4.1. Establishment of the Reference Period 
8.4.2. Establishment of Energy Performance Indicators  
8.4.3. Monitoring of Consumption, Baselines and Indicators
8.5. Support 
8.5.1. Training Needs within the SGEn 
8.5.2. Communications within the SGEn 
8.5.3. Documentation Control 
8.6. Operation: Maintenance and Operations 
8.6.1. Establishing the Most Efficient Operating Criteria 
8.6.2. Establishing the Most Efficient Maintenance Ranges  
8.6.3. Energy Savings from Predictive Maintenance 
8.7. Operation: Design of Efficient Facilities 
8.7.1. Purchases of Energy Consuming Equipment  
8.7.2. Design of New Thermal Installations 
8.7.3. Design of New Lighting Installations 
8.8. Performance Evaluation 
8.8.1. Evaluation of Compliance with Legal Requirements 
8.8.2. Internal Audit as a Fundamental Tool 
8.8.3. Management Review. Objectives and Points to Be Addressed 
8.9. Improvement 
8.9.1. Non-Conformities and Corrective Actions 
8.9.2. Continuous Improvement of the SGEn 
8.9.3. Continuous Improvement of Energy Performance 
8.10. Energy Efficiency Awareness 
8.10.1. Facility Users as Key SGEn Personnel 
8.10.2. Awareness Campaign Models 
8.10.3. Case Study 
Module 9. Environmental Management Systems 
9.1. Management Systems: ISO 14001 
9.1.1. Environmental Management Systems  
9.1.2. Benefits of the Environmental Management System 
9.1.3. Phases in the Implementation of an EMS 
9.2. Organizational Context and Leadership 
9.2.1. Understanding of the Organization, its Context and Stakeholders 
9.2.2. Scope of the System 
9.2.3. Environmental Policy 
9.2.4. Roles and Responsibilities 
9.3. Planning: Environmental Aspects and Impacts 
9.3.1. Environmental Aspects and Impacts: Cause-Effect Relationship 
9.3.2. Identification of Environmental Aspects  
9.3.3. Evaluation of Environmental Aspects 
9.4. Planning: Objectives, Risks and Opportunities 
9.4.1. Actions to Address Risks and Opportunities 
9.4.2. Legal Requirements 
9.4.3. Environmental Objectives and Planning to Achieve Them 
9.5. Support: Resources, Competence and Awareness 
9.5.1. Resources 
9.5.2. Competition
9.5.3. Awareness 
9.6. Support: Documented Communication and Information 
9.6.1. Internal and External Environmental Communication 
9.6.2. Documented Information  
9.6.3. Documentation Control 
9.7. Operation 
9.7.1. Operational Planning and Control 
9.7.2. Life Cycle Analysis Perspective 
9.7.3. Emergency Preparation and Response 
9.8. Performance Evaluation 
9.8.1. Monitoring, Measurement, Analysis and Evaluation 
9.8.2. Internal Audit 
9.8.3. Management Review 
9.9. Improvement 
9.9.1. Non-Conformities and Corrective Actions 
9.9.2. Continuous Improvement of the EMS 
9.9.3. Continuous Improvement of Environmental Performance 
9.10. Transition from 14001 to EMAS 
9.10.1. The EMAS Regulation 
9.10.2. Transition from ISO 14001 to EMAS 
9.10.3. ISO 14001 vs EMAS 
Module 10. Management System Audits 
10.1. Management System Audits  
10.1.1. Characteristics of Management System Audits 
10.1.2. Types of Management System Audits 
10.1.3. Management Systems Auditing Principles 
10.2. Standards and Organizations Involved 
10.2.1. Actors and Organizations Involved 
10.2.2. Certification Process 
10.2.3. UNE- EN ISO 19011 
10.3. Audit Program Management 
10.3.1. Audit Program 
10.3.2. Establishing the Objectives of the Audit Program 
10.3.3. Audit Program Risks and Opportunities 
10.4. Conducting an Audit 
10.4.1. Start of the Audit and Preparation of Activities 
10.4.2. Conducting Audit Activities 
10.4.3. Conclusions and Audit Closing 
10.5. Auditor Competence and Evaluation 
10.5.1. Auditors' Responsibilities and Functions 
10.5.2. Determining the Competence of the Auditor and Audited Personnel 
10.5.3. Selecting the Auditing Team 
10.6. Tools and Application Techniques. Audit Development 
10.6.1. Interview Techniques 
10.6.2. Checklists or Verification Lists 
10.6.3. Checklist Templates 
10.7. Tools and Application Techniques. Final Report 
10.7.1. Audit Report Preparation 
10.7.2. Audit Report Distribution 
10.7.3. Audit Report Models 
10.8. Tools and Application Techniques. Processing of Findings 
10.8.1. Generation of Audit Findings 
10.8.2. Treatment of Audit Findings 
10.8.3. Corrective Action Plans 
10.9. Particular Aspects of Environmental Management System Audits 
10.9.1. Verification of Methodologies for Identification and Assessment of Environmental Aspects 
10.9.2. Specific Criteria for Validation of Environmental Aspects 
10.9.3. Visit to the Facilities During the Audit Process 
10.10. Particular Aspects of Energy Management System Audits 
10.10.1. Verification of Energy Consumption Collection Methodologies 
10.10.2. Criteria for Validation of Energy Performance 
10.10.3. Visit to the Facilities During the Audit Process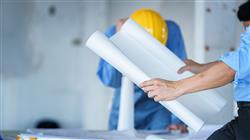 Advance your skills with the most interesting study systems on the online teaching scene"