Postgraduate Diploma in Port Infrastructure Construction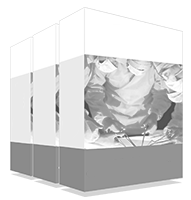 In this program, TECH offers the largest and most complete update in the field of port infrastructure construction, with the most innovative and outstanding aspects of the sector. This program has a teaching staff of professionals with more than 50 years of experience in the different specialties of maritime works and who work in leading companies in the sector. A combination of total quality that turns this preparatory program into an exceptional opportunity for professional growth.
The world's largest faculty of engineering"
A complete update on the advances and developments in the sector, in a high-level Postgraduate Diploma" 
The module, in addition to defining port planning and its historical evolution, develops the different port planning instruments required for the exercise of the profession specialized in port infrastructures.
The module is complemented, of course, with the contents of the State Ports Maritime Works Recommendations for port planning and includes the compilation of the up-to-date international regulations necessary for the design of maritime works globally.
The port planning and regulation module will provide the student with the ability to carry out the port infrastructure planning exercise and the regulatory tools for the design of 
port infrastructures.
Port dredging is one of the most important engineering activities in the port sector, due to its magnitude and possible impacts.
This is why the professional dedicated to port infrastructures is required to have a wide knowledge of the materials to be dredged, as well as the proper selection of equipment, the fillings coming from such dredging, the dredging methodology and the different environmental considerations.
All these points are addressed in the dredging and pavement module in an efficient and practical way.
The preparation of the module is completed with the port pavements, an indispensable unit in almost every port action. The different standards for their design will also be discussed, including the latest Maritime Works Recommendations for the design and construction of pavements, ROM 4.1-18 and their comparison with other international standards such as those based on the British Standard.
During the execution of port infrastructure works, knowledge of the different specific work units, construction materials and the appropriate choice of machinery plays a 
fundamental role. 
This is why it is essential to plan the construction properly and always taking into account the different recommendations issued by official bodies such as State Ports and the experience of experts in the field, the module also develops the content of the Guide of Good Practices in the Execution of Maritime Works issued by that body.
A complete in-depth study of the most current criteria in the construction of port infrastructures"
This Postgraduate Diploma in Postgraduate Diploma in Port Infrastructure Construction contains the most complete and up-to-date program on the market. The most important features include: 
The development of practical cases presented by experts in Port Infrastructures
The graphic, schematic, and practical contents with which they are created provide scientific and practical information on the disciplines that are essential for 
professional development
Practical exercises where self-assessment can be used to improve learning
Its special emphasis on innovative methodologies in Port Infrastructures
Theoretical lessons, questions to the expert, debate forums on controversial topics, and individual reflection assignments
Content that is accessible from any fixed or portable device with an Internet connection
A quality program that will allow you not only to follow the specialization, but also to have complementary support and information banks available"
Its teaching staff includes professionals from the field of civil engineering, who contribute their work experience to this training, as well as renowned specialists from reference societies and prestigious universities.
The multimedia content, developed with the latest educational technology, will provide the professional with situated and contextual learning, i.e., a simulated environment that will provide immersive education that is programmed to teach students 
in real situations.
This program is designed around Problem-Based Learning, whereby the professional must try to solve the different professional practice situations that arise throughout the Postgraduate Diploma. For this purpose, the professional will be assisted by an innovative interactive video system developed by renowned and experienced experts in Port Infrastructures. 
This program has the best educational resources that can be accessed online or downloaded, to make it easier for you to manage your studies and effort"
A very complete program, created with an objective focused on taking our students to the highest level of competence"
The syllabus of the Postgraduate Diploma is configured as a complete tour through each and every one of the knowledge necessary to understand and assume the ways of working in this field. With an approach focused on practical application that will allow you to grow as a professional from the very beginning of this course.
A comprehensive syllabus focused on acquiring knowledge and converting it into real skills, created to propel you to excellence"
Module 1. Port Planning and Regulation 
1.1. Strategic Planning  
1.2. Port Planning: Levels and Instruments 
1.3. Strategic Plan 
1.4. Master Plans 
1.4.1. Objectives 
1.4.2. Demand Analysis 
1.4.3. Supply Capacity 
1.5. Delimitation of Port Areas and Uses 
1.6. Port-City Relationship 
1.7. ROM Maritime Works Recommendations 
1.7.1. Introduction 
1.7.2. Current Rom 
1.8. Environmental Legislation 
1.8.1. Coastal Regulation 
1.8.2. Environmental Impact Study Regulations 
1.9. International Regulations 
1.9.1. Pianc 
1.9.2. British Standard BS 6349 
1.9.3. Other Standards, Manuals and Reference Books for Port Design 
1.10. Impact of Climate Change on Port Infrastructures 
Module 2. Dredging and Pavements 
2.1. Dredging General Aspects 
2.2. Choice of Dredging Equipment 
2.2.1. Mechanical Dredges 
2.2.2. Hydraulic Dredges 
2.3. Grab, Bucket and Cutter Dredges 
2.3.1. Grab Dredges 
2.3.2. Bucket Dredgers 
2.3.3. Cutter Dredges 
2.4. Suction Dredges 
2.5. Other Dredges 
2.6. General Fills from Dredging 
2.6.1. General aspects 
2.6.2. Material Selection 
2.6.3. Placement of Materials 
2.7. Methodology of Dredging Works 
2.7.1. General Aspects 
2.7.2. Previous Operations 
2.7.3. Specific Works 
2.7.4. Maintenance Dredging 
2.7.5. Dredging of New Facilities 
2.8. Environmental Considerations for Dredging Works 
2.8.1. Impacts Produced by Dredging Operations 
2.8.2. Water Quality 
2.8.3. Sediments 
2.8.4. Air Quality 
2.8.5. Noise 
2.8.6. Other Environmental Considerations 
2.9. Port Pavements: General Aspects 
2.10. Port Pavements: Dimensioning and Construction
Module 3. Construction of Port Infrastructures 
3.1. Execution of Dredging 
3.2. Fills and Riprap Dikes 
3.2.1. Filling 
3.2.2. Riprap Dikes 
3.3. Construction of Dikes and Caisson Docks 
3.3.1. Floating Caisson 
3.3.2. Concrete Caisson 
3.3.3. Caisson Dikes 
3.3.4. Caisson Docks 
3.4. Execution of Piloted Maritime Works 
3.5. Execution of Screens and Piloted Offshore Works 
3.5.1. Concrete Screens 
3.5.2. Sheet Piles 
3.5.3. Piles 
3.6. Subsea Outfalls and Underwater Works 
3.6.1. Pipelines 
3.6.2. Submarine Outfalls 
3.6.3. Underwater Works 
3.7. Materials for the Execution of Maritime Works 
3.8. Machinery for the Execution of Maritime Works 
3.9. Maritime Works Planning 
3.10. Guide of Good Practices for the Execution of Maritime Works of State Ports
Module 4. BIM Applied to Maritime Works 
4.1. BIM Methodology 
4.1.1. BIM Introduction 
4.1.2. BIM General Aspects 
4.1.3. BIM: Current Status 
4.1.4. BIM: Key Factors 
4.2. Application of BIM Methodology 
4.2.1. BIM: Software  
4.2.2. File Exchange 
4.2.3. Collaborative Systems 
4.2.4. BIM: Pillars 
4.3. Implementation and BIM Lifecycle 
4.3.1. Life Cycle and BIM Implementation 
4.3.2. BIM Maturity Levels 
4.3.3. BIM Document Management 
4.3.4. BIM Team and Roles 
4.4. BIM Implementation Phases and Examples 
4.4.1. BIM Implementation Phases 
4.4.2. Examples 
4.5. Design and BIM Modeling, Sheltering Works and Ramparts 
4.5.1. BIM: Previous Information 
4.5.2. BIM: Design and Modeling of Sheltering Works and Ramparts 
4.6. Design and BIM Modeling of Berthing and Equipment Works 
4.6.1. BIM: Design and Modeling of Berthing Works 
4.6.2. BIM: Design and Modeling of Nautical Equipment 
4.7. Construction Planning with BIM 
4.7.1. Introduction to BIM Planning 
4.7.2. Planning with Navisworks 
4.7.3. Planning with Timeliner 
4.7.4. 4D Simulation and Virtual Flight 
4.8. BIM Measurements 
4.8.1. General Aspects for BIM Measurements 
4.8.2. Creation of Planning Tables for Measurements in Revit 
4.8.3. Export to Excel of BIM Measurements from Revit 
4.9. BIM Guide to the State-Owned Port System: General Aspects 
4.10. BIM Guide to the State-Owned Port System: Application to Port Infrastructures
A comprehensive and multidisciplinary preparation program that will allow you to excel in your career, following the latest advances in the field of Postgraduate Diploma in Port Infrastructure Construction"