Naval Management and Operations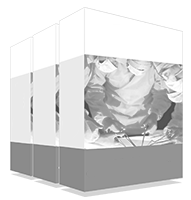 Managing and operating shipyards and other marine facilities requires professionals to have specific knowledge. Therefore, it is of vital importance to be up to date with the documentation and regulations specific to the field. This program offers students the opportunity to update their knowledge from prominent professionals in the field.
The world's largest faculty of engineering"
Being responsible for managing shipyards or other types of marine facilities requires specific knowledge. At TECH we want to offer you the best education so you can achieve your objectives"
The Postgraduate Diploma in Naval Management and Operations is a program of the highest academic level that aims to educate professionals in the field, enabling them to carry out their work with the highest quality and safety requirements. It is a very complete program, imparted by professionals with years of experience, and which includes the latest advances in the field.  
The Postgraduate Diploma will present the scope of basic structural, outfitting and electrical engineering as a basis for detailed engineering, as well as the necessary requirements for documentation and mandatory calculations to obtain approval from shipowners, classification societies and the flag authority. Innovation areas in basic naval engineering today, such as the use of 3D modeling tools and innovative virtual reality methodologies, will also be discussed. Another important point in naval engineering is to be familiar with the negotiation and feasibility processes that takes place at the beginning of projects. Thus, students will acquire the skills to define project design bases or conduct market and feasibility studies; and they will learn how to prepare budgets at different levels of precision, at both the CAPEX and the OPEX level.  
Finally, students will be able to go through everything that affects naval vessels or crafts from the moment they leave the shipyard to being withdrawn from service. The necessary documentation for a ship to go to sea and start undertaking the activity for which it was designed will be thoroughly analyzed.  
It should be noted that, as this is a 100% online Postgraduate Diploma, students are not constrained by fixed schedules or commutes, but can access the contents at any time of the day, balancing their work or personal life with their academic life.     
The completion of this Postgraduate Diploma will place Naval Engineering professionals at the forefront of the latest developments in the sector"
The Postgraduate Diploma in Naval Management and Operations contains the most complete and up-to-date educational program on the market. The most important features include: 
Case studies presented by experts in naval engineering
The graphic, schematic, and practical contents with which they are created, provide scientific and practical information on the disciplines that are essential for professional development
Practical exercises where self assessment can be used to improve learning
Special emphasis on innovative methodologies in naval management and operations
Theoretical lessons, questions to the expert, debate forums on controversial topics, and individual reflection assignments
Content that is accessible from any fixed or portable device with an Internet connection
This Postgraduate Diploma is the best investment you can make when selecting a refresher program in Naval Management and Operations. We offer you quality and free access to content"
The teaching staff includes professionals in naval engineering, who bring their experience to this training program, as well as renowned specialists from leading societies and prestigious universities. 
The multimedia content, developed with the latest educational technology, will provide the professional with situated and contextual learning, i.e., a simulated environment that will provide immersive specialization programmed to learn in real situations. 
This program is designed around Problem-Based Learning, whereby the professional must try to solve the different professional practice situations that arise throughout the program. To that purpose, students will be assisted by an innovative, interactive video system created by renowned and extensively experienced experts in naval management and operations.    
This program comes with the best educational material, providing you with a contextual approach that will facilitate your learning"
This 100% online Postgraduate Diploma will allow you to combine your studies with your professional work. You choose where and when to train"
The contents have been structured and designed by the best professionals in Naval and Ocean Engineering, who have extensive experience and recognized prestige in the profession, and who are aware of the benefits that the latest educational technology can bring to higher education.    
We have the most complete and up to date academic program in the market. We strive for excellence and for you to achieve it too" 
Module 1. The Life Cycle of Naval Projects 
1.1. The Life Cycle of Naval Projects
1.1.1. The Lifecycle
1.1.2. Stages
1.2. Negotiation and Feasibility
1.2.1. Viability Analysis: Generating Alternatives 
1.2.2. Budgets
1.2.3. Negotiation
1.2.4. Contracts and Execution
1.3. Conceptual Engineering
1.3.1. Conceptual Design
1.3.2. General Provisions
1.3.3. Technical Specifications
1.3.4. Relevant Conceptual Project Information
1.4. Basic Engineering Structures
1.4.1. Structural Systems
1.4.2. Calculation Methodologies
1.4.3. Beam Vessel Theory
1.5. Basic Machinery and Electrical Engineering
1.5.1. Propulsion
1.5.2. Services
1.5.3. Electricity
1.6. Development Engineering
1.6.1. Construction Strategy and Manufacturing Constraints
1.6.2. 3D Modeling and Operations
1.7. Production and Maintenance
1.7.1. Construction Strategies
1.7.2. Budget and Planning
1.7.3. Production Organization
1.7.4. Outsourcing
1.7.5. Purchasing and Logistics Management
1.7.6. Quality Control
1.7.7. Monitoring and Control
1.7.8. Delivery and Commissioning
1.8. Shipyard Management
1.8.1. Strategy
1.8.2. Sizing and Investments
1.8.3. Human Resources and Training
1.8.4. Auxiliary Industry
1.8.5. Plant Maintenance and Reliability
1.8.6. Financial Management
1.8.7. Quality
1.8.8. The Environment
1.8.9. Occupational Hazard Prevention
1.8.10. Continuous Improvement and Excellence
1.9. Operation
1.9.1. Departure from the Shipyard
1.9.2. Start of Operations
1.9.3. Ports
1.9.4. Scrapping
1.10. Innovation and development
1.10.1. R&D&I in New Technologies
1.10.2. R&D&I Engineering
1.10.3. R&D&I in Energy
Module 2. Negotiation and Feasibility
2.1. Market Research
2.1.1. Market Research Startup Conditions
2.1.2. Key Points in Market Research
2.2. Feasibility Study
2.2.1. Time Calculations (Cargo Management, Ports and Routes)
2.2.2. Capacity Calculations (Quantities to Be Transported)
2.2.3. Cost Calculation
2.2.4. Service Life
2.3. Decision Matrix
2.3.1. Decision Matrix Design
2.3.2. Decision Making
2.4. Budget
2.4.1. Budget Types
2.4.2. CAPEX
2.4.3. OPEX
2.4.4. Project Financing: Grants and Subsidies
2.5. Relationship between Shipowners and Technical/Shipyard Offices
2.5.1. Shipowner Technical Office
2.5.2. Shipowner Shipyard
2.6. Requesting and Assessing Bids
2.6.1. Information Required for Bids
2.6.2. Homogenization of Bids
2.7. Negotiation Techniques
2.7.1. Concept of Negotiation
2.7.2. Negotiation Types
2.7.3. Negotiation Phases
2.8. Classification Society and Flags
2.8.1. Classification Societies
2.8.2. Flags
2.9. Construction Contracts
2.9.1. Types of Contract
2.9.2. Payment Milestones
2.9.3. Penalties
2.9.4. Contract Cancellation 
2.10. Contract Monitoring
2.10.1. Inspection Teams
2.10.2. Cost Control
2.10.3. Risk Analysis and Monitoring
2.10.4. Variations and Extras
2.10.5. Warranties 
Module 3. Shipyard Management 
3.1. Strategy
3.1.1. Strategy Fundamentals
3.1.2. Competitive Environment
3.1.3. Competitive Positioning
3.1.4. Criteria and Methods for Strategic Decisions
3.2. Sizing and Investments
3.2.1. Product Optimization and Strategy
3.2.2. Fixed, Variable and Breaking Even Costs
3.2.3. Investment Analysis
3.3. Human Resources and Training
3.3.1. Human Resources Strategies
3.3.2. Outsourcing and Turnkey
3.3.3. Selection
3.3.4. Compensation and Benefits
3.3.5. Well Being: Well Being
3.3.6. Personnel Management. Talent Management. Talent Matrix
3.3.7. Development and Training Plans: Internal and External Master's Degrees and Schools
3.4. Auxiliary Industry
3.4.1. The Ancillary Industry as a Competitive Factor
3.4.2. Pros and Cons of Outsourcing
3.4.3. Strategic Implications
3.4.4. Legal Aspects
3.5. Plant Maintenance and Reliability
3.5.1. Maintenance Organization
3.5.2. Current Maintenance Techniques
3.6. Financial Management
3.6.1. Financial Management
3.6.2. Cash Flow and Financial Planning
3.6.3. The Time Value of Money: Interest Rates
3.6.4. Risk and Return: The Cost of Capital
3.6.5. Budgeting Techniques
3.6.6. Leverage and Capital Structure
3.6.7. Shipbuilding Aid
3.7. Quality  
3.7.1. ISO 9001
3.7.2. Quality Policy
3.7.3. Quality Objectives
3.7.4. RACI Matrix
3.7.5. Integrating ISO Management Systems
3.8. Environment
3.8.1. ISO 14001
3.8.2. Environmental Management
3.9. Risk Prevention
3.9.1. ISO 45001 Improving Occupational Health and Safety Performance
3.9.2. Occupational Health and Safety Law
3.9.3. Occupational Health and Safety Services
3.9.4. Strategies for Safety and Health at the Workplace
3.9.5. OSHAS
3.10. Continuous Improvement and Excellence
3.10.1. Continuous Improvement Tools
3.10.2. Improvements in Material Flow and Plant Layout
3.10.3. Equipment Efficiency
3.10.4. Environmental Improvements
3.10.5. Other Keys to Improvement
Module 4. Naval Vessel Management and Operation 
4.1. Basic Vessel Documentation
4.1.1. Vessel Documentation and Permits
4.1.2. Crew Documentation and Permits
4.1.3. Cargo Documentation and Permits
4.1.4. Ship Insurance
4.2. Maintenance
4.2.1. Obligations, Certifications and Flags
4.2.2. Maintenance Plans
4.2.2.1. Preventative Maintenance
4.2.2.2. Predictive Maintenance
4.2.2.3. Corrective Maintenance
4.2.2.4. Maintenance Plan Monitoring
4.2.3. Digital Twins
4.2.4. Quadrennial or Quinquennial Major Repairs
4.3. Port Management
4.3.1. Shipping Agencies or Consignees
4.3.2. Ship Victualling
4.3.3. Permits and Authorizations Vessel Operations
4.4. Staff Management
4.4.1. Crew: Key Positions
4.4.2. Travel and Boarding Documentation
4.4.3. Personnel Selection
4.4.4. Labor Conditions and Legislation
4.4.5. Crew Transfer
4.5. Ship or Vessel Operations
4.5.1. Civilian Vessels
4.5.1.1. Transport Vessels
4.5.1.1.1. Dry Cargo
4.5.1.1.2. Frozen Cargo
4.5.1.1.3. Fuel Transportation and Vetting
4.5.1.2. Fishing Vessels
4.5.1.3. Support Vessels, Artifacts and Platforms
4.5.1.4. Passenger Vessels
4.5.2. Military Vessels
4.5.3. Maritime Navigation
4.5.3.1. Navigation and Tracking Equipment
4.6. Daily Life on Board, Coexistence
4.6.1. Daily Life on Board
4.6.2. Medical Emergencies and Health on Board
4.6.3. Occupational Risk Prevention on Board
4.7. Port and Navigation Vessel Safety and Integrity
4.7.1. Piracy and Stowaways
4.7.2. Collisions and Naval Boarding Action
4.8. New Technologies in Ship Management and Operations
4.8.1. Enterprise Resource Planning (ERP) and Corporate Tools
4.8.2. Other Management Tools
4.9. Vessel Operating Income Statement
4.9.1. Main KPI Indicators in Vessel Management
4.9.2. Vessel P&L
4.10. Sustainability on Ships
4.10.1. Recycling
4.10.2. Sustainability
4.10.3. Sustainable Fuels
A unique, key and decisive training experience to boost your professional development"