Structures in Naval Engineering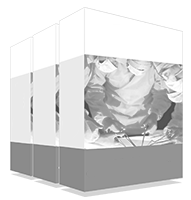 Naval Engineering requires a high level of specialization on the part of professionals, since it comprises a series of concepts linked to the world of structures that make up one of the most difficult sciences in the world. This Postgraduate Certificate offers professionals the best specialized program for job prospects in the field, with a 100% online format and without cumbersome procedures.
The world's largest faculty of engineering"
Naval Engineering professionals must have extensive knowledge in design and structural calculation, in order to avoid mistakes in their work. At TECH, we want to offer you the best training so you can update your knowledge in the field" 
The Postgraduate Certificate in Structures in Naval Engineering is a program of the highest academic level that aims to specialize professionals in the field, enabling them to carry out their work with the highest quality and safety requirements. It is a very complete  program, imparted by professionals with years of experience, and which includes the latest advances in the field. 
In this educational program, the methodology to be followed in the calculation of structures in shipbuilding is reviewed, starting with the two main calculation methods currently used, the design based on rules, and the design through direct calculation or numerical simulation. It is essential to understand every vessel is different, subjected to different stresses and classified under different typology, so no two ships will be the same, not even sister ships, which are the closest in similarity. This makes shipbuilding a form of protocol engineering in which each structural calculation is unique for each type of vessel. 
Likewise, structural design principles will be explained, including construction systems and materials used. The morphology of the different specific areas in shipbuilding, decks, bulkheads or lining, will also be focused on in detail. The minimum parameters for each are detailed depending on the structural system, as well as its different elements, without forgetting the importance of welding and its calculation methodology. 
It will also cover the loads to which ships are subjected, both internally and externally, so-called sea loads, and specific loads per ship type; as well as the different sections and their corresponding morphology and calculation methodology, including plans, so-called key plans and the different types of detail within them. Finally, the different structures annexed to the main structure of the ship will be detailed, such as ramps, cranes, heliports, propulsion elements and power generators, including anchoring and mooring elements. 
It should be noted that since this is a 100% online Postgraduate Certificate, students are not constrained by fixed schedules or commutes, but can access the contents at any time of the day, balancing their work or personal life with their academic life.  
The completion of this Postgraduate Certificate will place Postgraduate Certificate at the forefront of the latest developments in the sector"
This Postgraduate Certificate in Structures in Naval Engineering contains the most complete and up-to-date program on the market. The most important features include:
Case studies presented by experts in Naval Engineering
The graphic, schematic, and practical contents with which they are created, provide scientific and practical information on the disciplines that are essential for professional development
Practical exercises where self-assessment can be used to improve learning
Special emphasis on innovative methodologies in Structures in Naval Engineering 
Theoretical lessons, questions to the expert, debate forums on controversial topics, and individual reflection assignments
Content that is accessible from any fixed or portable device with an Internet connection
This Postgraduate Certificate is the best investment you can make when selecting a refresher program in Structures in Naval Engineering. We offer you quality and open access to content"
The teaching staff includes professionals in naval engineering, who bring their experience to this training program, as well as renowned specialists from leading societies and prestigious universities. 
Its multimedia content, developed with the latest educational technology, will provide the professional with situated and contextual learning, i.e. a simulated environment that will provide an immersive education programmed to learn in real situations. 
This program is designed around Problem-Based Learning, whereby the professional must try to solve the different professional practice situations that arise throughout the program. For this purpose, professionals will be assisted by an innovative, interactive video system developed by renowned and extensively experienced experts in Structures in Naval Engineering.    
This program comes with the best educational material, providing you with a contextual approach that will facilitate your learning"
This 100% online Postgraduate Certificate will allow you to combine your studies with your professional work. You choose where and when to train"
The contents have been structured and designed by the best professionals in Naval and Ocean Engineering, who have extensive experience and recognized prestige in the profession, and who are aware of the benefits that the latest educational technology can bring to higher education.      
We have the most complete and up-to-date academic program in the market. We strive for excellence and for you to achieve it too" 
Module 1. Structures in Naval Engineering
1.1. Calculation Systems
1.1.1. Rule-Based Design
1.1.2. Rationally Based Design
1.2. Structural Design Principles
1.2.1. Materials
1.2.2. Bottom and Double Bottom Structures
1.2.3. Deck Structure
1.2.4. Liner Structure
1.2.5. Bulkhead Structure
1.2.6. Welding
1.3. Loads
1.3.1. Internal
1.3.2. External
1.3.3. Sea-Related
1.3.4. Specific
1.4. Scantlings
1.4.1. Tertiary Element Calculation
1.4.2. Ordinary Element Calculation
1.5. Primary Element Calculation
1.5.1. New Technologies
1.5.2. Numeric Methods
1.5.3. Bar Numerical Simulation
1.5.4. Shell Numerical Simulation
1.5.5. Submodels
1.6. New Technologies
1.6.1. Software
1.6.2. Models and Submodels
1.6.3. Fatigue
1.7. Key Plans
1.7.1. Digital Twins
1.7.2. Constructability
1.8. Other Structures (I)
1.8.1. Bow
1.8.2. Stern
1.8.3. Engine Space
1.8.4. Superstructure
1.9. Other Structures (II)
1.9.1. Ramps and Side Doors
1.9.2. Hatches
1.9.3. Heliports
1.9.4. Main Engine Mount
1.9.5. Crane Calculation
1.9.6. Rudder and Appendages
1.10. Other Calculations
1.10.1. Anchoring and Mooring Equipment Structure
1.10.2. Anchoring Models
1.10.3. Weight and Preliminary MTO
A comprehensive and multidisciplinary educational program that will allow you to excel in your career by following the latest advances in the field of naval engineering"