Research, Development and Innovation in Naval Engineering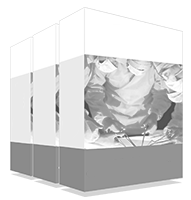 In Naval Engineering, R&D&I processes assume crucially important role, as this constantly evolving field greatly benefits from technological advances that improve ship performance and increase sustainability. It is imperative in this context to have specialized professionals who are able to adapt to the improvements in the field. This is a 100% online program, with downloadable material and without predetermined schedules.
The world's largest faculty of engineering"
At TECH we want to offer you the best specialization in Research, Development and Innovation in Naval Engineering so you can specialize in the field and increase your employability"
The Postgraduate Certificate in Naval Research, Development and Innovation in Naval Engineering is a program of the highest academic level that aims to specialize professionals in the field, enabling them to carry out their work with the highest quality and safety requirements. It is a comprehensive update program, imparted by professionals with years of experience, and which includes the latest advances on the subject. 
The program focuses on current innovation and development trends that are emerging in each area of the life cycle of a naval project. Thus, the program will start with the study of innovation in materials engineering and the use of new design methodologies to ensure reliable designs. 
It will also delve into digital twin technology, taking a comprehensive approach to the entire project life cycle, and will cover the design and trends of autonomous ships. The central themes of the program will delve into energy innovation from the perspective of alternative fuels, energy efficiency and renewable energies. 
The different methods of generating clean energy in marine environments or current projects and trends in offshore wind turbines (fixed and floating), as well as tidal energy electricity generation are some additional strengths of this specialization. You will also the chance to learn about the latest trends in communication systems and the application of Blockchain technology in fleet management. 
It should be noted that since this is a 100% online program, students are not constrained by fixed schedules or commutes, but rather, can access the contents at any time of the day, thus balancing their work or personal life with their academic life.   
The completion of this Postgraduate Certificate will place Naval Engineering professionals at the forefront of the latest developments in the sector"
This Postgraduate Certificate in Research, Development and Innovation in Naval Engineering contains the most complete and up-to-date program on the market. The most important features include: 
Case studies presented by experts in Naval Engineering
The graphic, schematic, and practical contents with which they are created, provide scientific and practical information on the disciplines that are essential for professional practice
Practical exercises where the self-assessment process can be carried out to improve learning
Special emphasis on innovative methodologies in shipbuilding
Theoretical lessons, questions to the expert, debate forums on controversial topics, and individual reflection assignments
Content that is accessible from any fixed or portable device with an Internet connection
This program is the best investment you can make in selecting a refresher program in Research, Development and Innovation in Naval Engineering. We offer you quality and free access to content"
The teaching staff includes professionals in naval engineering, who bring their experience to this training program, as well as renowned specialists from leading societies and prestigious universities. 
The multimedia content, developed with the latest educational technology, will provide the professional with situated and contextual learning, i.e., a simulated environment that will provide an immersive program designed to learn in real situations. 
This program is designed around Problem-Based Learning, whereby the professional must try to solve the different professional practice situations that arise throughout the program. To that end, students will have the help of an innovative, interactive video system made by recognized and extensively experienced experts in Research, Development and Innovation in Naval Engineering.   
This program comes with the best educational material, providing you with a contextual approach that will facilitate your learning"
This 100% online Postgraduate Certificate will allow you to combine your studies with your professional work. You choose where and when to train"
The contents have been structured and designed by the best professionals in Naval and Ocean Engineering, who have extensive experience and recognized prestige in the profession, and who are aware of the benefits that the latest educational technology can bring to higher education.    
We have the most complete and up-to-date program on the market. We strive for excellence and for you to achieve it too" 
Module 1. Research, Development and Innovation in Naval Engineering 
1.1. New Design Methodologies: Reliability
1.1.1. Risk Analysis
1.1.2. FMEA
1.1.3. HAZID
1.1.4. HAZOP
1.2. Engineering: R&D&I: New Materials
1.2.1. New Materials 
1.3. R&D&I: Digital Twin Technology
1.3.1. Product 
1.3.2. Production 
1.3.3. Performance 
1.4. R&D&I: Autonomous Vessels
1.4.1. Autonomous Vessels 
1.4.2. Regulations 
1.4.3. Difference from Intelligent Vessels 
1.4.4. Classification Societies 
1.4.5. Examples of Autonomous Vessel Projects 
1.5. R&D&I in Energy (I): Alternative Fuels
1.5.1. Liquefied Natural Gas (LNG): The Clean Alternative to Multi-Disciplinary Design Optimization (MDO)
1.5.2. Hydrogen as a Future Naval Fuel
1.5.3. Fuel Cell
1.6. R&D&I in Energy (II): Energy Efficiency
1.6.1. Clean Concepts for Vessels
1.6.2. EEDI: Efficient Vessels
1.6.3. EEOI
1.6.4. SEEMP
1.7. R&D&I in Energy (III): Renewable Energies
1.7.1. Floating Wind Turbines
1.7.2. Wave Energy
1.7.3. Tidal
1.8. Innovation and New Technologies in Construction
1.8.1. Augmented Reality and 3D Vision, Virtual Reality
1.8.2. Productive Improvements Based on Information Management
1.9. Innovation in Operation (I): New Communication Systems
1.9.1. Satellite Systems
1.9.2. Impulse Systems (Sonar, Radars)
1.10. Innovation in Operation (II): Applying Blockchain Technology in Fleet Management
1.10.1. Definition of Blockchain
1.10.2. Application Examples
A comprehensive and multidisciplinary educational program that will allow you to excel in your career, following the latest advances in the field of Naval Engineering"