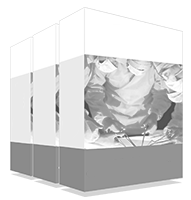 Renewable energies are clean energy sources that allow us to continue with social and economic development while reducing environmental damage, as they do not produce polluting emissions. This is a booming sector that is gaining more and more followers, due to the multiple benefits it provides. This program aims to educate students in this type of energy in order to develop their professional careers with quality and rigor.
completion date
05/21/2023
The world's largest faculty of engineering"
The advance of Renewable Energies makes it possible to reduce environmental damage by curbing polluting emissions"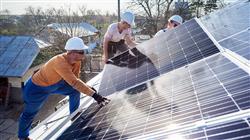 The Postgraduate Certificate in Renewable Energies addresses the complete range of issues involved in this field, both in the residential and tertiary sectors. Its study has a clear advantage over other programs that focus on specific blocks, which prevents the student from knowing the interrelationship with other areas included in the multidisciplinary field of energy efficiency and sustainability in the construction of buildings.
The use of the energy resources offered by the planet - sunlight, water, air, gas, coal and oil - have accompanied life in all its forms (human, animal and plant) since its existence. The potential for obtaining them caused the use of oil and fossil fuels to skyrocket at the beginning of the industrial era, offering us a multitude of advances in production, transportation and industry.
But social growth and the indiscriminate use of these resources has led humanity to live with a series of problems for which there was no foresight, to live in a state of increasing environmental pollution, and to experience energy dependence.
Fortunately, the planet gives us a second option that, thanks to greater scientific knowledge, has been developed. Windmills, ships, biological photosynthesis, plant food in the form of fertilizer, and so on. With this background, there is no doubt that renewable fuels have always benefited us. It should also be noted that nature's model is the one that lasts over time, and it is almost a human responsibility to imitate it in the use of its resources.
In this program the student will achieve a thorough knowledge of all renewable energies and the uses that, in their development, can be currently applied in building construction.
Additionally, as it is a 100% online program, the student is not constrained by fixed timetables or the need to move to another physical location, but can access the contents at any time of the day, balancing their professional or personal life with their academic life. 
Do not miss the opportunity to take with us this Postgraduate Certificate in Renewable Energies. It's the perfect opportunity to advance your career"
This Postgraduate Certificate in Renewable Energies contains the most complete and up-to-date educational program on the market. The most important features include: 
The development of practical cases presented by experts in Renewable Energies
The graphic, schematic, and practical contents with which they are created provide scientific and practical information on the disciplines that are essential for professional development
Practical exercises where the self-assessment process can be carried out to improve learning
Its special emphasis on innovative methodologies in Renewable Energies
Theoretical lessons, questions to the expert, debate forums on controversial topics, and individual reflection work
Content that is accessible from any fixed or portable device with an Internet connection
This Postgraduate Certificate is the best investment you can make when selecting a refresher program to update your knowledge in Renewable Energies"
Its teaching staff includes professionals belonging to the field of Renewable Energies, who bring to this program the experience of their work, as well as recognized specialists from leading companies and prestigious universities.
The multimedia content, developed with the latest educational technology, will provide the professional with situated and contextual learning, i.e., a simulated environment that will provide immersive training programmed to train in real situations.
This program is designed around Problem-Based Learning, whereby the professional must try to solve the different professional practice situations that arise throughout the program. For this purpose, the professional will be assisted by an innovative interactive video system created by renowned and experienced experts in Renewable Energies.
This program comes with the best teaching material, providing you with a contextual approach that will facilitate your learning"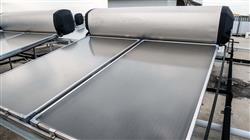 This 100% online Postgraduate Certificate will allow you balance your studies with your professional work while increasing your knowledge in this field"
The structure of the contents has been designed by the best professionals in the from the engineering sector, with extensive experience and recognized prestige in the profession.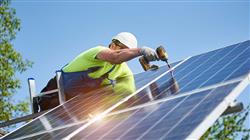 We have the most complete and up-to-date program on the market. We strive for excellence and for you to achieve it too"
Module 1. Renewable Energies
1.1. Thermal Solar Power
1.1.1. Thermal Solar Power Scope
1.1.2. Thermal Solar Power Systems
1.1.3. Thermal Solar Power Today
1.1.4. Thermal Solar Power Use in Buildings
1.1.5. Advantages and Disadvantages
1.2. Photovoltaic Solar Power
1.2.1. Photovoltaic Solar Power Evolution
1.2.2. Photovoltaic Solar Power Today
1.2.3. Photovoltaic Solar Power Use in Buildings
1.2.4. Advantages and Disadvantages
1.3. Microhydraulic Power
1.3.1. Hydraulic Power in Buildings
1.3.2. Hydraulic Power and Microhydraulic Power Today
1.3.3. Practical Applications of Hydraulic Power
1.3.4. Advantages and Disadvantages
1.4. Micro-Wind Power
1.4.1. Wind and Micro-Wind Power
1.4.2. Update on Wind and Micro-Wind Power
1.4.3. Practical Applications of Wind Power
1.4.4. Advantages and Disadvantages
1.5. Biomass
1.5.1. Biomass as Renewable Fuel
1.5.2. Types of Biomass Fuel
1.5.3. Oil-Fired Heat Production Systems
1.5.4. Advantages and Disadvantages
1.6. Geothermal
1.6.1. Geothermal Energy
1.6.2. Geothermal Power Systems Today
1.6.3. Advantages and Disadvantages
1.7. Aerothermal Power
1.7.1. Aerothermal Power in Buildings
1.7.2. Aerothermal Power Systems Today
1.7.3. Advantages and Disadvantages
1.8. Cogeneration Systems
1.8.1. Cogeneration
1.8.2. Cogeneration Systems in Homes and Buildings
1.8.3. Advantages and Disadvantages
1.9. Biogas in Building
1.9.1. Potentialities
1.9.2. Biodigesters
1.9.3. Integration
1.10. Self-Consumption
1.10.1. Self-Consumption Application
1.10.2. Self-Consumption Benefits
1.10.3. The Sector Today
1.10.4. Self-Consumption Power Systems in Buildings
This program will allow you to advance in your career comfortably"