Pollution and Water and Waste Management in Organizations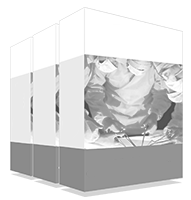 This program is a comprehensive analysis of the most important aspects of water management and pollution. The different stages and characteristics of the water cycle and the integral water cycle, as well as the classification of wastewater, will be discussed in depth. A comprehensive course that will also cover typical water treatment plant layouts: desalination and/or potabilization and purification.
The world's largest faculty of engineering"
Acquire the skills required to intervene professionally in the aspects derived from water cycles and wastewater treatment with this high-level Postgraduate Certificate"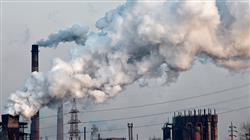 This course will address the regulatory framework of the water sector, establishing the regulatory hierarchy, the European Water Charter and the guidelines of a sanctioning dossier. As an example, the current Bylaw on Management and Efficient Use in the city of Madrid, an example of water regulation and control, will be analyzed.
The uses and demand of water, as well as the costs and energy derived from its integral cycle and its heating in DHW generation, will be accurately analyzed. Within the hydro-efficiency management, measures for water management and efficient water use will be analyzed and developed, including the various water efficiency techniques, from plumbing devices at terminal points of sanitary equipment to other techniques for rainwater harvesting.
Furthermore, the processes associated with waste management will be studied in depth, establishing the associated regulatory framework and management strategies. The main techniques for energy recovery and waste recovery will be analyzed.
The innovative ZERO-WASTE initiative will be discussed in detail, where under the objective of the circular economy model, waste management will be redesigned, enhancing waste prevention and valuation actions in order to reduce the raw materials extracted. During the module, the guidelines and actions that an organization can apply in terms of Zero Waste will be analyzed.
By completing and passing the evaluations of this program, the student will obtain a solid knowledge of the rules and regulations to be applied in relation to environmental and energy management in organizations. A complete, high-intensity program, which will allow incorporating into practice the most updated knowledge in this field of work. A highly interesting subject due to its current relevance and the mandatory integration of the standards that will be studied in the Postgraduate Certificate.
With an approach focused on efficiency, this Postgraduate Certificate has been created to allow students to optimize their efforts and achieve the best learning results in the shortest possible time. Additionally, as it is a 100% online program, the student is not constrained by fixed timetables or the need to move to another physical location, but can access the contents at any time of the day, balancing their professional or personal life with their academic life.   
An intensive and highly effective Postgraduate Certificate that will allow professionals to make a qualitative leap in their professional practice in the environmental and energy management sector" 
This Postgraduate Certificate in Pollution and Water and Waste Management in Organizations contains the most complete and up-to-date educational program on the market. The most important features of the specialization are:
Practical case studies presented by experts
The graphic, schematic, and practical contents with which they are created, provide scientific and practical information on the disciplines that are essential for professional practice.
Practical exercises where the self-assessment process can be carried out to improve learning
Its special emphasis on innovative methodologies
Theoretical lessons, questions to the expert, debate forums on controversial topics, and individual reflection assignments
Access to content from any fixed or portable device with an Internet connection.
With comprehensive and up-to-date teaching material and the best audiovisual systems on the educational market, to provide you with an immersive learning experience.  
Supported by excellent multimedia content, developed with the latest educational technology, this Postgraduate Certificate will provide the professional with situated and contextual learning, i.e., study in a simulated environment that will provide immersive learning programmed to train in real situations.
This program is designed around Problem Based Learning, whereby the professional must try to solve the different professional practice situations that arise during the academic year. For this purpose, the professional will be assisted by an innovative interactive video system created by renowned and experienced experts.
With a broad and innovative look at the way of working that the sector is implementing in recent times.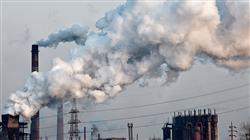 A 100% online Postgraduate Certificate that will allow you to combine your studies with your professional work with maximum organizational flexibility.
This Postgraduate Certificate includes all the necessary contents to achieve a broad and up-to-date knowledge of all the aspects involved in the proper management of pollution and wastewater management by organizations. A program specifically created to provide our students with a continuous process of skills improvement that will boost their real capacity for intervention.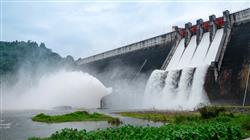 A stimulating and flexible learning process that will allow you to go through all the knowledge areas you need to intervene as an specialists in this field" 
Module 1. Pollution and Water and Waste Management
6.1.     Water Management and Pollution 
6.1.1.     Water Management
6.1.2.     Hydrological Water Cycle 
6.1.3.     Water Diagnostics
6.1.4.     Characterization of Wastewater
6.1.5.     DWTP, WWTP and WWTP. Definition and Typical Operating Diagrams
6.2.     Water Regulatory Framework 
6.2.1.     Legal Framework
6.2.2.     Regulatory Hierarchy
6.2.3.     European Water Charter
6.2.4.     Processing of a Sanctioning File  
6.3.     Distribution of Water Uses and Demand  
6.3.1.     Demand Management 
6.3.2.     Types of Uses or Demands
6.3.3.     Supply. Supply Ratios 
6.3.4.     Cost of Water and the Energy Derived from Water Heating for DHW
6.4.     Measures for Efficient Water Use and Management
6.4.1.     'Ecological' Criteria. Consumption Factor, Ecological Correction Factor and Efficiency Level
6.4.2.     From Resolution MAH/1603/2004 to OGUEA 
6.4.3.     Facility Management and Optimization
6.5.     Sustainable Water Management Plan 
6.5.1.     Origin of the Sustainable Water Plan. Purpose and Scope 
6.5.2.     Parts to Be Included in an ESMP
6.5.3.     Organization and Programming 
6.5.4.     Implementation of the ESMP 
6.5.5.     Checks and Corrective Actions 
6.6.     Solid Waste Management 
6.6.1.     Residue and By-Product 
6.6.2.     Types of Waste 
6.6.3.     Stages of Waste Management 
6.7.     Waste Regulatory Framework 
6.7.1.     EU Waste Management Strategies 
6.7.2.     National Waste Management Strategies 
6.7.3.     Future Waste Management Policy 
6.8.     Municipal and Industrial Solid Waste 
6.8.1.     MSW Production 
6.8.2.     MSW Management Systems 
6.8.3.     Characterization and Classification of Industrial Wastes 
6.8.4.     Industrial Waste Management Systems 
6.9. Waste-to-Energy Valuation 
6.9.1.     Valuation Methods 
6.9.2.     Feasibility of Valuation 
6.9.3.     Recovery Techniques 
6.10.     Zero Waste 
6.10.1.     Zero Waste 
6.10.2.     Zero Waste Methodology and Requirements 
6.10.3.     The 5Rs: Reject, Reduce, Reuse, Reincorporate and Recycle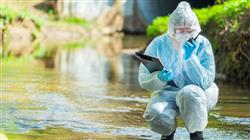 Advance your skills with the most interesting study systems on the online teaching scene"