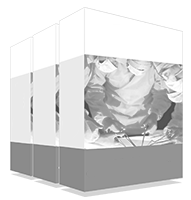 Naval engineers need to possess a broad body of knowledge of Naval Project Life Cycles, as they are the basis for specialization in the field. TECH is committed to helping professionals in this aspect of the industry to boost their careers.
The world's largest faculty of engineering"
Knowing the life cycle of a project is fundamental in naval engineering. At TECH we want to offer you the best education so you can update your knowledge in the field"
The Postgraduate Certificate in Naval Project Life Cycle is a program of the highest academic level that aims to educate professionals in the field, enabling them to carry out their work with the highest quality and safety requirements. It is a very complete program, imparted by professionals with years of experience, and which includes the latest advances in the field.  
The Postgraduate Certificate will present the scope of basic structural, outfitting and electrical engineering as the basis of detailed engineering. It will include the necessary requirements for documentation and mandatory calculations to obtain approval from shipowners, classification societies and the flag authority. 
In the detailed engineering section, a vision is offered of the scope of this engineering stage and the importance of being fully aligned with the construction strategy of the shipyard and its facilities will be explained, as well, using 3D modeling tools and innovative virtual reality methodologies. 
The Postgraduate Certificate aims to arouse student curiosity in design and production geared towards innovation and development, a crucial perspective to have in today's engineering for any engineer working on design. Students will also gain knowledge of shipyard management. 
Moreover, special emphasis will be placed on the operation management stage, following the project life cycle, where operating flow lines will be explained, from delivering the vessel to the shipowner, through daily life and coexistence on board, to disposing of the vessel or craft. The strength and novelty of this program is its focus on a global perspective of the relation between the different stages of the project, which will help students design optimal, effective, profitable and innovative projects. 
It should be noted that since this is a 100% online Postgraduate Certificate, students are not constrained by fixed schedules or commutes, but can access the contents at any time of the day, balancing their work or personal life with their academic life.  
The completion of this Postgraduate Certificate will place Naval Engineering professionals at the forefront of the latest developments in the sector"
This Postgraduate Certificate in Naval Project Life Cycle contains the most complete and up-to-date program on the market. The most important features include: 
Case studies presented by experts in naval engineering
The graphic, schematic, and practical contents with which they are created, provide scientific and practical information on the disciplines that are essential for professional development
Practical exercises where self-assessment can be used to improve learning
Special emphasis on innovative methodologies in naval projects
Theoretical lessons, questions to the expert, debate forums on controversial topics, and individual reflection assignments
Content that is accessible from any fixed or portable device with an Internet connection 
This Postgraduate Certificate is the best investment you can make when selecting a refresher program on Naval Project Life Cycle. We offer you quality and free access to content"
The teaching staff includes professionals in naval engineering, who bring their experience to this training program, as well as renowned specialists from leading societies and prestigious universities. 
The multimedia content, developed with the latest educational technology, will provide the professional with situated and contextual learning, i.e., a simulated environment that will provide immersive training that is programmed to teach students in real situations. 
This program is designed around Problem-Based Learning, whereby the professional must try to solve the different professional practice situations that arise throughout the program. For this purpose, the professional will be assisted by an innovative, interactive video system created by renowned and extensively experienced experts in Naval Project Life Cycle.  
This program comes with the best educational material, providing you with a contextual approach that will facilitate your learning"
This 100% online program will allow you to combine your studies with your professional work. You choose where and when tostudy"
The contents have been structured and designed by the best professionals in Naval and Ocean Engineering, who have extensive experience and recognized prestige in the profession, and who are aware of the benefits that the latest educational technology can bring to higher education.  
We have the most complete and up-to-date academic program on the market. We strive for excellence and for you to achieve it too" 
Module 1. The Life Cycle of Naval Projects 
1.1. The Life Cycle of Naval Projects
1.1.1. The Lifecycle
1.1.2. Stages
1.2. Negotiation and Feasibility
1.2.1. Viability Analysis: Generating Alternatives 
1.2.2. Budgets
1.2.3. Negotiation
1.2.4. Contracts and Execution
1.3. Conceptual Engineering
1.3.1. Conceptual Design
1.3.2. General Provisions
1.3.3. Technical Specifications
1.3.4. Relevant Conceptual Project Information
1.4. Basic Engineering Structures
1.4.1. Structural Systems
1.4.2. Calculation Methodologies
1.4.3. Beam Vessel Theory
1.5. Basic Machinery and Electrical Engineering
1.5.1. Propulsion
1.5.2. Services
1.5.3. Electricity
1.6. Development Engineering
1.6.1. Construction Strategy and Manufacturing Constraints
1.6.2. 3D Modeling and Operations
1.7. Production and Maintenance
1.7.1. Construction Strategies
1.7.2. Budget and Planning
1.7.3. Production Organization
1.7.4. Outsourcing
1.7.5. Purchasing and Logistics Management
1.7.6. Quality Control
1.7.7. Monitoring and Control
1.7.8. Delivery and Commissioning
1.8. Shipyard Management
1.8.1. Strategy
1.8.2. Sizing and Investments
1.8.3. Human Resources and Training
1.8.4. Auxiliary Industry
1.8.5. Plant Maintenance and Reliability
1.8.6. Financial Management
1.8.7. Quality
1.8.8. The Environment
1.8.9. Occupational Hazard Prevention
1.8.10. Continuous Improvement and Excellence
1.9. Operation
1.9.1. Departure from the Shipyard
1.9.2. Start of Operations
1.9.3. Ports
1.9.4. Scrapping
1.10. Innovation and development
1.10.1. R&D&I in New Technologies
1.10.2. R&D&I Engineering
1.10.3. R&D&I in Energy
A comprehensive and multidisciplinary educational program that will allow you to excel in your career, following the latest advances in the field of Naval Engineering"