Marine Facilities Management and Operations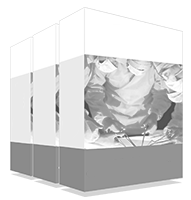 Ship management and operations is essential in the shipbuilding industry, since it is fundamental to know what maritime events can arise once ships are at sea in order to manage them appropriately. This Postgraduate Certificate will instruct students in identifying every potential emergency that may arise in marine facilities. This is a 100% online Postgraduate Certificate, with downloadable material and without predetermined schedules.
The world's largest faculty of engineering"
At TECH we want to offer you the best specialization in Marine Facilities Management and Operations so you can specialize in the field and increase your employability"
The Postgraduate Certificate in Marine Facilities Management and Operations is a program of the highest academic level that aims to specialize professionals in the field, enabling them to carry out their work with the highest quality and safety requirements. It is a very complete program, imparted by professionals with years of experience, and which includes the latest advances in the field.
The program covers everything that affects ships or naval vessels, from the moment they leave the shipyard to being withdrawn from service. The program will begin with an exhaustive analysis of the vessel documentation required to go to sea and start performing the intended activity.
Furthermore, it will delve into the most crucial task of ship maintenance, analyzing the different types of methods available and establishing maintenance plans accordingly. It will also cover everything required at port when ships are not at sea, understanding how maritime agencies operate, how ships are victualled and what is required to board them.
Moreover, time will be devoted to the study of one of the most important assets of any ship: the crew. Namely, the hiring process, the qualifications required and vessel access, including the analysis of ship operations, purpose of design and the different activities involved.
The difficulties crews encounter when passengers are on board, security against piracy and safety frameworks for collision prevention, and operating costs are other important aspects that this training program will address, including sustainability, recycling and cleaner fuels.
It should be noted that since this is a 100% online program, students are not constrained by fixed schedules or commutes, but rather, can access the contents at any time of the day, thus balancing their work or personal life with their academic life.    
The completion of this program will place Naval Engineering professionals at the forefront of the latest developments in the sector" 
This Postgraduate Certificate in Marine Facilities Management and Operations contains the most complete and up-to-date program on the market. The most important features include: 
Case studies presented by experts in Naval Engineering 
The graphic, schematic, and practical contents with which they are created, provide scientific and practical information on the disciplines that are essential for professional practice 
Practical exercises where the self-assessment process can be carried out to improve learning
Special emphasis on innovative methodologies in marine facilities management and operations
Theoretical lessons, questions to the expert, debate forums on controversial topics, and individual reflection assignments
Content that is accessible from any fixed or portable device with an Internet connection 
This Postgraduate Certificate is the best investment you can make in the selection of a refresher program in Marine Facilities Management and Operations. We offer you quality and free access to content"
The teaching staff includes professionals in naval engineering, who bring their experience to this training program, as well as renowned specialists from leading societies and prestigious universities.
Its multimedia content, developed with the latest educational technology, will facilitate situated and contextual learning, which is to say, a simulated environment that will provide professionals with an immersive specialization programmed to learn in real situations.
This program is designed around Problem-Based Learning, whereby the professional must try to solve the different professional practice situations that arise throughout the program. To that purpose, students will be assisted by an innovative, interactive video system created by renowned and extensively experienced experts in Marine Facilities Management and Operations.    
This program comes with the best educational material, providing you with a contextual approach that will facilitate your learning"
This 100% online Postgraduate Certificate will allow you to combine your studies with your professional work. You choose where and when to train"
The contents have been structured and designed by the best professionals in Naval and Ocean Engineering, who have extensive experience and recognized prestige in the profession, and who are aware of the benefits that the latest educational technology can bring to higher education.    
We have the most complete and up-to-date academic program in the market. We strive for excellence and for you to achieve it too" 
Module 1. Naval Vessel Management and Operation
1.1. Basic Vessel Documentation
1.1.1. Vessel Documentation and Permits 
1.1.2. Crew Documentation and Permits 
1.1.3. Cargo Documentation and Permits 
1.1.4. Marine Insurance
1.2. Maintenance
1.2.1. Obligations, Certifications and Flags 
1.2.2. Maintenance Plans
 1.2.2.1. Preventative Maintenance 
 1.2.2.2. Predictive Maintenance
 1.2.2.3. Corrective Maintenance 
 1.2.2.4. Maintenance Plan Monitoring
1.2.3. Digital Twins 
1.2.4. Quadrennial or Quinquennial Major Repairs
1.3. Port Management
1.3.1. Shipping Agencies or Consignees 
1.3.2. Ship Victualling 
1.3.3. Permits and Authorizations Vessel Operations
1.4. Staff Management
1.4.1. Crew: Key Positions 
1.4.2. Travel and Boarding Documentation 
1.4.3. Personnel Selection 
1.4.4. Labor Conditions and Legislation 
1.4.5. Crew Transfer
1.5. Ship or Vessel Operations
1.5.1. Civilian Vessels
 1.5.1.1. Transport Vessels
  1.5.1.1.1. Dry Cargo 
  1.5.1.1.2. Frozen Cargo 
  1.5.1.1.3. Fuel Transportation and Vetting
 1.5.1.2. Fishing Vessels 
 1.5.1.3. Support Vessels, Artifacts and Platforms 
 1.5.1.4. Passenger Vessels
1.5.2. Military Vessels 
1.5.3. Maritime Navigation
 1.5.3.1. Navigation and Tracking Equipment
1.6. Daily Life on Board, Coexistence
1.6.1. Daily Life on Board 
1.6.2. Medical Emergencies and Health on Board 
1.6.3. Occupational Risk Prevention on Board
1.7. Port and Navigation Vessel Safety and Integrity
1.7.1. Piracy and Stowaways 
1.7.2. Collisions and Naval Boarding Action
1.8. New Technologies in Ship Management and Operations
1.8.1. Enterprise Resource Planning (ERP) and Corporate Tools 
1.8.2. Other Management Tools
1.9. Vessel Operating Income Statement
1.9.1. Main KPIS Indicators in Vessel Management 
1.9.2. Vessel P&L
1.10. Sustainability on Ships
1.10.1. Recycling 
1.10.2. Sustainability 
1.10.3. Sustainable Fuels 
A comprehensive and multidisciplinary educational program that will allow you to excel in your career, following the latest advances in the field of Naval Engineering"