Environmental and Energy Management in Organizations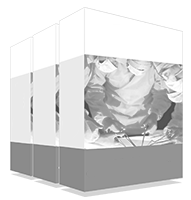 This Postgraduate Certificate program offers a detailed training in the organization of companies with a study focused on the management of all aspects related to the environment and sustainable development. The historical, current and future environmental problems will be discussed in detail, focusing on critical aspects such as atmospheric, residual and aquatic pollution. An opportunity to update and complement your knowledge with the quality of the best online university in the current educational panorama.
The world's largest faculty of engineering"
A comprehensive and up-to-date immersion into the most innovative aspects of Environmental and Energy Management in Organizations"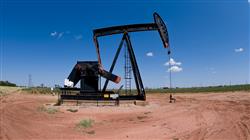 Throughout this program we will analyze the competency and regulatory frameworks, in which the producer levels, the distribution of competencies and public actions in environmental matters will be developed. 
Major international agreements on sustainability such as the Paris Agreement and the United Nations Sustainable Development Goals will be covered. As well as the 2050 Roadmap and the National Integrated Energy and Climate Plan (Spain), analyzing the contribution of organizations to the fulfillment of the objectives established in each of the agreements.
Finally, we will delve into the circular economy, developing in depth the fundamentals, legislation and strategies related to it. In addition to communication, preparation and development of sustainability reports and non-financial reports.
By completing and passing the evaluations of this program, the student will obtain a solid knowledge of the rules and regulations to be applied in relation to Environmental and Energy Management in Organizations. A complete, high-intensity program, which will allow students to incorporate into practice the most up-to-date knowledge in this field of work. A highly interesting subject due to its current relevance and the mandatory integration of the standards that will be studied in the program.
With an approach focused on efficiency, this program has been created to allow students to optimize their efforts and achieve the best learning results in the shortest possible time. Additionally, as it is a 100% online program, the student is not constrained by fixed timetables or the need to move to another physical location, but can access the contents at any time of the day, balancing their professional or personal life with their academic life.   
An intensive and highly effective program that will place you among the most highly skilled in the environmental and energy management sector"
This Postgraduate Certificate in Environmental and Energy Management in Organizations contains the most complete and up-to-date educational program on the market. The most important features of the program include:
Practical cases presented by experts in Environmental and Energy Management in Organizations   
The graphic, schematic, and practical contents with which they are created, provide scientific and practical information on the disciplines that are essential for professional practice.
Practical exercises where the self-assessment process can be carried out to improve learning  
Its special emphasis on innovative methodologies
Theoretical lessons, questions to the expert, debate forums on controversial topics, and individual reflection assignments
Access to content from any fixed or portable device with an Internet connection. 
A study focused on practice, using the best audiovisual systems in the educational market, to provide you with an immersive learning experience" 
Supported by excellent multimedia content, developed with the latest educational technology, this program will provide the professional with situated and contextual learning, i.e., study in a simulated environment that will provide immersive learning programmed to train in real situations.
The design of this program focuses on Problem-Based Learning, which means the student must try to solve the different real-life situations of that arise throughout the academic program. For this purpose, the professional will be assisted by an innovative interactive video system, developed by renowned and experienced experts in Environmental and Energy Management in Organizations.
A 100% online program that will allow you to combine your studies with your professional work with maximum organizational flexibility"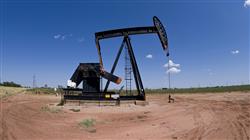 Integrate the requirements that current environmental management standards demand in any project or organization into your way of working"
The syllabus of this program includes all the necessary contents to reach a wide and updated knowledge in all the aspects involved in the adequate management of the environmental impact, in relation to the new existing requirements and in the field of energy efficiency, with the consideration and analysis of all the existing possibilities in this field. A program specifically created to provide our students with a continuous process of skills improvement that will boost their real capacity for intervention.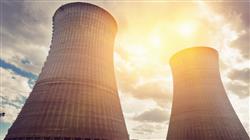 A stimulating and flexible learning process that will allow you to go through all the knowledge areas you need to intervene as an expert in this field"  
Module 1. Environmental and Energy Management of Organizations 
1.1. Organizational and Business Fundamentals 
1.1.1. Organizational Management 
1.1.2. Types and Structure of an Organization 
1.1.3. Standardization of Business Management 
1.2. Sustainable Development: Business and Environment 
1.2.1. Sustainable Development. Objectives and Goals
1.2.2. Economic Activity and its Impact on the Environment
1.2.3. Corporate Social Responsibility 
1.3. Environmental and Energy Issues. Scope and Current Framework  
1.3.1. Major Current Environmental Problems: Waste, Water, Food 
1.3.2. Energy Issues. Demand, Consumption and Source Distributions 
1.3.3. Current Energy Projections 
1.4. Competence and Regulatory Framework 
1.4.1. Legal framework, The Five Producing Levels of Environmental Regulations 
1.4.2. Competence Framework: the Distribution of Competencies in Environmental Matters 
1.4.3. Public Actions and Competencies in Environmental Matters and Regulation of Classified Activities 
1.5. European Summits and the Paris Agreement 
1.5.1. EU Climate Targets 
1.5.2. European Summits 
1.5.3. The Paris Agreement 
1.6. The 2030 Agenda and the Sustainable Development Goals 
1.6.1. The 2030 Agenda: Background, Approval Process and Content 
1.6.2. The 17 Sustainable Development Goals (SDGs) 
1.6.3. SDG Compass Guide 
1.7. Roadmap 2050. National Energy Transition 
1.7.1. Roadmap 2050 Objectives. Key Points
1.7.2. Economic, Industrial and Social Transition 
1.7.3. Strategy for Pollutant Emission Reduction Decarbonization Plans 
1.8. National Integrated Energy and Climate Plan 
1.8.1. Key Aspects of the Plan 
1.8.2. Health and Economic Impacts of the PNIEC 2021-2030 
1.8.3. Objectives and Results of the National Integrated Energy and Climate Plan, 2021- 2030 
1.9. Circular Economy 
1.9.1. The Circular Economy 
1.9.2. Legislation and Strategies to Support the Circular Economy 
1.9.3. Circular Economy System Diagrams 
1.10. Sustainability Reports 
1.10.1. Communication of Social Responsibility Management 
1.10.2. Law 11/2018 Non-Financial Reporting 
1.10.3. The Process of Preparing a Sustainability Report according to GRI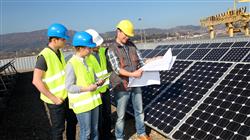 Advance your skills with the most interesting study systems on the online teaching scene"