Energy Management Tools in Organizations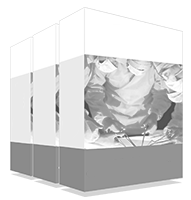 This program has been created as a high quality educational tool for professionals involved in energy management in organizations, learning how to use the necessary tools in the most efficient way. To this end, we will analyze the current energy regulatory framework, focusing on the adaptation of European directives in the market. A complete review that will allow you to advance in the sector as a specialist.
The world's largest faculty of engineering"
A high quality program that will allow you to learn everything you need to use Energy Management Tools in Organizations"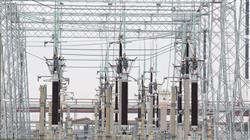 This program will address the different types of regulatory inspections and their associated functions.
On the other hand, we will discuss in depth the process of energy audits according to UNE EN 16247-1: 2012, which includes the analysis of energy consumption, the study of the energy inventory and the development of energy saving measures. The different energy simulation tools differentiated by energy systems will also be analyzed. 
The benefits and importance of supply management, which is based on real-time monitoring of energy systems, will be highlighted. Asset management according to ISO 55001 and the benefits of its implementation will be covered. 
Education will be provided on the International Protocol for Measurement and Verification of Energy Savings (IPMVP), the calculation of savings and the establishment of baselines. Energy efficiency master plans and the methodology for their preparation will be discussed in detail.
Finally, a detailed breakdown will be given of the financing channels for the development of projects involving energy savings and/or efficiency. 
By completing and passing the assessments on this program, the student will obtain a solid knowledge of the rules and regulations to be applied in relation to Energy Management Tools in Organizations. A complete, high-intensity program, which will allow incorporating into practice the most updated knowledge in this field of work. A highly interesting subject due to its current relevance and the mandatory integration of the standards that will be studied in the program. 
With an approach focused on efficiency, this Postgraduate Certificate has been created to allow students to optimize their efforts and achieve the best learning results in the shortest possible time. Additionally, as it is a 100% online program, the student is not constrained by fixed timetables or the need to move to another physical location, but can access the contents at any time of the day, balancing their professional or personal life with their academic life.
A qualitative leap in your professional practice that will give you the necessary competitiveness in this sector"
This Postgraduate Certificate in Energy Management Tools in Organizations contains the most complete and up-to-date educational program on the market. The most important features of the program include:
Practical cases presented by experts in Environmental and Energy Management in Organizations   
The graphic, schematic, and practical contents with which they are created, provide scientific and practical information on the disciplines that are essential for professional practice.  
Practical exercises where self-assessment can be used to improve learning.
Its special emphasis on innovative methodologies
Theoretical lessons, questions to the expert, debate forums on controversial topics, and individual reflection assignments
Content that is accessible from any fixed or portable device with an Internet connection 
With comprehensive and up-to-date teaching material and the best audiovisual systems on the educational market, to provide you with an immersive learning experience"
Supported by excellent multimedia content, developed with the latest educational technology, this program will provide the professional with situated and contextual learning, i.e., study in a simulated environment that will provide immersive learning programmed to train in real situations.
The design of this program focuses on Problem-Based Learning, which means the student must try to solve the different real-life situations of that arise throughout the academic program. For this purpose, the professional will be assisted by an innovative interactive video system, developed by renowned and experienced experts in Energy Management Tools in Organizations.
A 100% online Postgraduate Certificate that will allow you to combine your studies with your professional work with maximum organizational flexibility"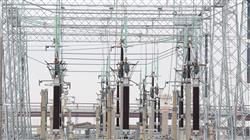 With a broad and innovative look at the way of working that the sector is implementing in recent times"
The syllabus of this program includes the use of the different tools that are applied in energy management, with the consideration and analysis of all the existing possibilities in this field. A program specifically created to provide our students with a continuous process of skills improvement that will boost their real capacity for intervention.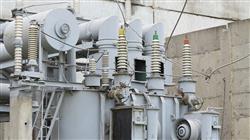 A stimulating and flexible process that will allow you to acquire the skills required to intervene as an expert" 
Module 1. Energy Management Tools
1.1. Energy Regulatory Framework 
1.1.1. European Energy Efficiency Directive 
1.1.2. Transpositions of the Directive to the National Market 
1.1.3. Main Energy Regulations 
1.2. Regulatory Inspections 
1.2.1. Air Conditioning Inspections 
1.2.2. High/Low Voltage Inspections 
1.2.3. Other Regulatory Inspections 
1.3. Energy Audits 
1.3.1. Conducting an Energy Audit Identification of Improvement Opportunities 
1.3.2. UNE EN 16247-1: 2012 
1.3.3. Royal Decree 56/2016 
1.4. Energy Simulation tools 
1.4.1. Light Simulations 
1.4.2. Air Conditioning Simulations 
1.4.3. Building Energy Demand Simulations 
1.5. Supply Management: Monitoring 
1.5.1. Types of Monitoring 
1.5.2. Energy Management Platforms 
1.5.3. Fundamental Equipment 
1.6. Energy Services 
1.6.1. Energy Services  
1.6.2. Energy Services Companies 
1.6.3. Types of Contracts 
1.7. IPMVP 
1.7.1.  Calculating Savings Avoided Cost and Standardized Savings Models 
1.7.2. Options A, B, C and D 
1.7.3. Establishing Baselines 
1.8. Energy Efficiency Master Plans 
1.8.1. Methodology for Preparing a Master Plan
1.8.2. Management Models 
1.8.3. Energy Efficiency within a Master Plan
1.9. Asset Management 
1.9.1. What is Asset Management?
1.9.2. ISO 55001 Asset Management 
1.9.3. Benefits of Implementing Asset Management 
1.10. Grants and Subsidies 
1.10.1. European Grants and Subsidies 
1.10.2. National Grants and Subsidies 
1.10.3. Regional Grants and Subsidies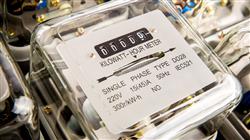 Everything you need to learn, in a comprehensive and up-to-date program that will allow you to work and study without organizational problems"