Energy Management Systems in Organizations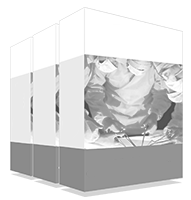 This program offers a complete immersion in the energy management system presented in the latest version of the ISO 50001: 2018 standard, by which the high-level structure is incorporated into this scheme. A learning process in which the specific points of organizational context, stakeholder identification and risk and opportunity analysis, always referenced to energy management and how they affect energy performance, are discussed in a special way.
The world's largest faculty of engineering"
A high-level training program that will allow you to learn about and analyze ISO 5001: 2018 in the context of its integration in organizations"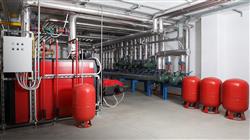 The Planning section focuses on the new specifications of the standard and the constraints involved in establishing the energy performance of each Significant Energy Use. It will also consider how to determine a measurement plan for all the necessary parameters.
Another critical point that is discussed in depth is the determination of the energy baseline, modeling the consumption itself with the variables that affect it and taking into account the effect of static factors, and how not having a good baseline can condition the lack of evidence of continuous improvement of energy performance, with the important repercussions that this can have on the certification process of the system.
Finally, concrete examples of innovative methodologies of communication and energy consideration, integrated within the System, are presented.  
By completing and passing the assessments on this program, the student will obtain a solid knowledge of the rules and regulations to be applied in relation to environmental and energy management in organizations. A complete, high-intensity program, which will allow incorporating into practice the most updated knowledge in this field of work. A highly interesting subject due to its current relevance and the mandatory integration of the standards that will be studied in the Postgraduate Certificate.
With an approach focused on efficiency, this Postgraduate Certificate has been created to allow students to optimize their efforts and achieve the best learning results in the shortest possible time. Additionally, as it is a 100% online program, the student is not constrained by fixed timetables or the need to move to another physical location, but can access the contents at any time of the day, balancing their professional or personal life with their academic life.   
An intensive and highly effective course that will allow the professional to make a qualitative leap in their professional practice"  
This Postgraduate Certificate in Energy Management Systems in Organizations contains the most complete and up-to-date educational program on the market. The most important features of the specialization are:  
Practical cases presented by experts in this in the field
The graphic, schematic, and practical contents with which they are created, provide scientific and practical information on the disciplines that are essential for professional practice
Practical exercises where the self-assessment process can be carried out to improve learning 
Its special emphasis on innovative methodologies
Theoretical lessons, questions to the expert, debate forums on controversial topics, and individual reflection assignments
Content that is accessible from any fixed or portable device with an Internet connection 
Learn how the requirements of current environmental management standards affect organizations in any project"
Supported by excellent multimedia content, developed with the latest educational technology, this Postgraduate Certificate will provide the professional with situated and contextual learning, i.e., study in a simulated environment that will provide immersive learning programmed to train in real situations.  

The design of this program focuses on Problem-Based Learning, which means the student must try to solve the different real-life situations of that arise throughout the academic program. For this purpose, the professional will be assisted by an innovative interactive video system, developed by renowned and experienced experts in Energy Management Systems in Organizations   
With comprehensive and up-to-date teaching material and the best audiovisual systems on the educational market, to provide you with an immersive learning experience"
A 100% online Postgraduate Certificate that will allow you to combine your studies with your professional work with maximum organizational flexibility"
The syllabus of this Postgraduate Certificate includes all the contents required to develop extensive and up-to-date knowledge of all the aspects involved in the adequate management, with the consideration and analysis of all the existing possibilities in this field. A program specifically created to provide our students with a continuous process of skills improvement that will boost their real capacity for intervention.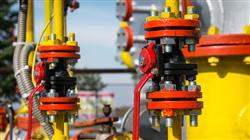 A stimulating and flexible learning process that will lead you, without realizing it, to excellence in energy management work in any organization" 
Module 1. Energy Management Systems
1.1. Management Systems: ISO 50001 
1.1.1. Reference Standard and Other Associated Standards
1.1.2. Approach to Energy Performance
1.1.3. Correspondence between ISO 50001: 2018 and ISO 50001: 2011 
1.2. Organizational Context and Leadership
1.2.1. Scope
1.2.2. Energy Policy
1.2.3. Stakeholder Identification and Risk/Opportunity Assessment
1.3. Energy Review
1.3.1. Identification of Energy Sources
1.3.2. Determination of Significant Energy Uses
1.3.3. Identification of Variables and Static Factors 
1.3.4. Calculation of Energy Performance
1.3.5. Estimation of Future Consumption
1.3.6. Identification of Improvement Opportunities
1.4. Baseline and Energy Performance Indicators
1.4.1. Establishment of the Reference Period
1.4.2. Establishment of Energy Performance Indicators
1.4.3. Monitoring of Consumption, Baselines and Indicators 
1.5. Support
1.5.1. Training Needs within the SGEn 
1.5.2. Communications within the SGEn 
1.5.3. Documentation Control
1.6. Operation: Maintenance and Operations
1.6.1. Establishing the Most Efficient Operating Criteria
1.6.2. Establishing the Most Efficient Maintenance Ranges
1.6.3. Energy Savings from Predictive Maintenance
1.7. Operation: Design of Efficient Facilities 
1.7.1. Purchases of Energy Consuming Equipment 
1.7.2. Design of New Thermal Installations
1.7.3. Design of New Lighting Installations
1.8. Performance Evaluation
1.8.1. Evaluation of Compliance with Legal Requirements
1.8.2. Internal Audit as a Fundamental Tool
1.8.3. Management Review Objectives and Points to Be Addressed
1.9. Improvement
1.9.1. Non-Conformities and Corrective Actions
1.9.2. Continuous Improvement of the SGEn 
1.9.3. Continuous Improvement of Energy Performance 
1.10. Energy Efficiency Awareness 
1.10.1. Facility Users as Key SGEn Personnel 
1.10.2. Awareness Campaign Models
1.10.3. Case Study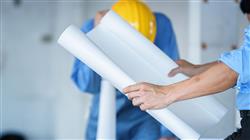 Advance your skills with the most interesting study systems on the online teaching scene"