Conceptual Naval Engineering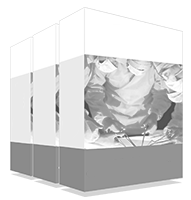 The conceptual design of a naval project aims to provide a greater level of detail, especially in identifying and defining features that have a significant impact on other aspects of the ship, including cost. This program specializes students in conceptual ship engineering so they can take a step forward in their careers.
The world's largest faculty of engineering"
The conceptual design of a ship is an aspect of utmost importance, since it provides a higher level of detail. At TECH, we want to offer you the best education so you can update your knowledge in the field"
The Postgraduate Certificate in Conceptual Naval Engineering is a program of the highest academic level that aims to educate professionals in the field, enabling them to carry out their work with the highest quality and safety requirements. It is a very complete program imparted by professionals with years of experience, and which includes the latest advances in the field. 
Conceptual design is an engineering effort that provides much more detail than preliminary design. It is a second iteration in the design process. For those who think of ship design in terms of the design spiral, it belongs to the second circuit of the spiral, which is intended to converge on a more accurate and improved set of ship characteristics. 
This design must provide sufficient detail to allow verification of the technical and economic feasibility of the vessel. This level of detail is sufficient to make an estimate of construction costs. Typically, this requires the main dimensions, weight estimate, type of main engines and any special features of the vessel, which also significantly affect construction such as cargo handling equipment, tank coatings, stabilization systems, etc. 
Further, it provides details to estimate operating costs, based on information such as crew number, fuel and lube oil consumption, and an estimate of maintenance costs based on equipment. However, it also provides sufficient information to make estimates of revenue generating capacity, based on deadweight or other load capacity estimates and calculations. 
Conceptual design enables assessment of the technical feasibility of the vessel. Compatibility and stowage of cargoes can be verified, the vessel's ability to operate under various loading conditions, the defined level of automation can be correlated with crew size, and assumed or intended designations. It is, therefore, a highly specialized program that will allow student to increase their capabilities in the field. 
It should be noted that since this is a 100% online Postgraduate Certificate, students are not constrained by fixed schedules or commutes, but can access the contents at any time of the day, balancing their work or personal life with their academic life.      
The completion of this Postgraduate Certificate will place Naval Engineering professionals at the forefront of the latest developments in the sector"
This Postgraduate Certificate in Conceptual Naval Engineering contains the most complete and up-to-date program on the market. The most important features include: 
Case studies presented by experts in Naval Engineering
The graphic, schematic, and practical contents with which they are created, provide scientific and practical information on the disciplines that are essential for professional practice
Practical exercises where self-assessment can be used to improve learning
Special emphasis on innovative methodologies in Conceptual Naval Engineering
Theoretical lessons, questions to the expert, debate forums on controversial topics, and individual reflection assignments
Content that is accessible from any fixed or portable device with an Internet connection
This Postgraduate Certificate is the best investment you can make when selecting a refresher program in Conceptual Naval Engineering. We offer you quality and open access to content"
The teaching staff includes professionals in naval engineering, who bring their experience to this program, as well as renowned specialists from leading societies and prestigious universities. 
Its multimedia content, developed with the latest educational technology, will provide the professional with situated and contextual learning, i.e. a simulated environment that will provide an immersive education programmed to learn in real situations. 
This program is designed around Problem-Based Learning, whereby the professional must try to solve the different professional practice situations that arise throughout the program. For this purpose, professionals will be assisted by an innovative, interactive video system created by renowned and extensively experienced experts in Conceptual Naval Engineering.    
This program comes with the best educational material, providing you with a contextual approach that will facilitate your learning"
This 100% online Postgraduate Certificate will allow you to combine your studies with your professional work. You choose where and when to train"
The contents have been structured and designed by the best professionals in Naval and Ocean Engineering, who have extensive experience and recognized prestige in the profession, and who are aware of the benefits that the latest educational technology can bring to higher education.    
We have the most complete and up-to-date academic program in the market. We strive for excellence and for you to achieve it too" 
Module 1. Conceptual Naval Engineering 
1.1. Regulation
1.1.1. Statutory
1.1.2. Classification Societies
1.1.3. Additional Regulations
1.2. Vessel Sizing
1.2.1. Main Dimensions
1.2.2. Relation between Dimensions
1.2.3. Main Coefficients
1.2.4. Design Constraints
1.2.5. Alternatives and Final Selection
1.3. Hydrodynamics (I)
1.3.1. Shapes
1.3.2. Propulsive Power, Selecting the Type of Propulsive and Steering Equipment
1.4. Hydrodynamics (II)
1.4.1. Theoretical Basis
1.4.2. CFD (Computational Fluid Dynamics)
1.4.3. Channel Tests
1.4.4. Validation during Sea Trials
1.5. General Arrangement and Technical Specifications
1.5.1. Technical Specifications
1.5.2. Compartmentalization
1.5.3. Autonomy
1.5.4. Flag Authorization
1.5.5. Security and CI
1.5.6. Ventilation
1.5.7. HVAC 
1.6. Stability
1.6.1. Thread Weight and Center of Gravity of the Vessel
1.6.2. Stability (Intact and Damage)
1.6.3. Longitudinal Strength
1.6.4. Validation Using Stability Tests
1.7. Structure
1.7.1. Structural Parameters
1.7.2. Preliminary Master Frame: Steel Weight Estimation
1.7.3. Noise and Vibration
1.8. Machinery
1.8.1. Machine Room Layout, Equipment List
1.8.2. Conceptual Electrical Balance
1.9. Load and Deck Equipment
1.9.1. Loading Equipment
1.9.2. Mooring and Anchoring Equipment
1.10. Vessel Types
1.10.1. Passengers (SRTP)
1.10.2. Weight Vessels
1.10.3. Volume Vessels
1.10.4. Special Vessels
1.10.5. Fishing Vessels and Tugboats
1.10.6. Platforms
A comprehensive and multidisciplinary educational program that will allow you to excel in your career by following the latest advances in the field of naval engineering"