Basic Field Studies, Bathymetric Control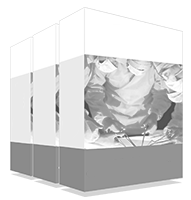 In this interesting program of Field Studies and Geotechnical Engineering, the studies required for the design of Port Infrastructures are addressed, from bathymetry and geophysical studies to the geotechnical campaigns required for the subsequent geotechnical study of the projects. With a teaching staff of professionals with more than 50 years of experience in the different specialties of maritime works, it is a first-class opportunity to bring professionals up to date in this field of work.
The world's largest faculty of engineering"
Field studies are paid for, whether you do them or not, and not having the necessary knowledge in such studies can be very expensive in Maritime Works"
This Postgraduate Certificate will present the development of the Geotechnical Recommendations for the Design of Maritime and Port Works ROM 0.5-05, of mandatory use for the geotechnical design of maritime and port works.
It will also include a series of examples of geotechnical solutions of various port works carried out in order to familiarize the student with contrasted and safe actions.
Geotechnical engineering is essential in practically all civil engineering activities, especially in port works, which is even more important considering the complexity and magnitude of such works. The student who wants to specialize in port infrastructures should also specialize in Basic Field Studies, Bathymetric Control .
A complete, in-depth look at the most current criteria for field survey and bathymetric monitoring"
This Postgraduate Certificate in Basic Field Studies, Bathymetric Control contains the most complete and up-to-date educational program on the market. Its most notable features are:
The development of case studies presented by experts in Mechanical Engineering
The graphic, schematic, and practical contents with which they are created provide scientific and practical information on the disciplines that are essential for professional development
Practical exercises where self-assessment can be used to improve learning
Its special emphasis on innovative methodologies in Mechanical Engineering
Theoretical lessons, questions to the expert, debate forums on controversial topics, and individual reflection assignments
Content that is accessible from any fixed or portable device with an Internet connection
A quality program that will allow you not only to follow the specialization, but also to have complementary support and information banks available"
Its teaching staff includes professionals from the field of civil engineering, who contribute their work experience to this training, as well as renowned specialists from reference societies and prestigious universities.
The multimedia content, developed with the latest educational technology, will provide the professional with situated and contextual learning, i.e., a simulated environment that will provide an immersive program designed to learn in real situations.
This program is designed around Problem-Based Learning, whereby the professional must try to solve the different professional practice situations that arise throughout the program. For this purpose, the professional will be assisted by an innovative interactive video system created by renowned and experienced experts in Basic Field Studies, Bathymetric Control .  
This program has the best educational resources that can be accessed online or downloaded, to make it easier for you to manage your studies and effort"
A highly comprehensive program, created with the objective of delivering the highest quality education, focused on raising our students to the highest level of proficiency"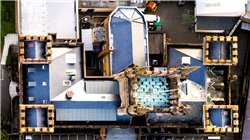 A comprehensive syllabus focused on acquiring knowledge and converting it into real skills, created to propel you to excellence"
Module 1. Field Studies and Port Geotechnics
1.1. Basic Field Studies. Bathymetric Control
1.1.1. Background Examination Study. Comprehensive Knowledge of the Littoral and Reservoir Bottom
1.1.2. Bathymetric Campaign: Project Preparation
1.2. Bathymetry: Data Editing and Debugging
1.2.1. Tidal Correction
1.2.2. Elimination of False Echoes
1.2.3. Export X, Y, Z
1.2.4. Results and Functionalities
1.3. Bathymetry: Equipment for Bathymetric Surveys
1.3.1. Single Beam and Multibeam Echo Sounder
1.3.2. Sound Profiler
1.3.3. GPS
1.3.4. D.G.P.S - GPS
1.3.5. Gyroscopic and Wave Compensator
1.3.6. Hydrographic Software
1.4. Marine Geophysics
1.4.1. Equipment for Geophysical Campaigns
1.4.2. Geophysical Campaign
1.5. Complementary Field Studies
1.5.1. Sediment Samples
1.5.2. Data Collection Campaigns
1.6. Geotechnical Prospecting Campaigns
1.7. Instrumentation and Control of Maritime Works
1.8. Geotechnical Recommendations for the Design of Maritime and Port Works - ROM 05-05 part l
1.9. Geotechnical Recommendations for the Design of Maritime and Port Works - ROM 05-05 part lI 
1.10. Geotechnical Actions of Port Works
A comprehensive and multidisciplinary program that will allow you to excel in your career, following the latest advances in the field of Civil Engineering"