Professional Master's Degree
Teaching Latin and Classical Culture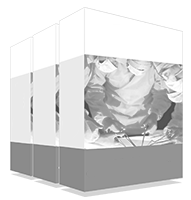 Humanistic studies cannot be conceived without a global body of knowledge, more so if it is comprehensive, of the history, literary and socio-cultural context of the ancient Roman world in which Latin, as an Indo-European language, gave rise to some of the most widely spoken languages today. Moreover, taking Greek and Roman culture as a reference to understand today's society is an indispensable foundation to work on in the educational field. Based on this, TECH and its team of experts in History and Humanities have put together a dynamic and comprehensive program so teachers can gain a detailed understanding of the most effective teaching strategies to teach Latin and Classical Culture at schools. Through a 100% online training program, teachers will be able to implement the best techniques in their teaching, so their students become interested in classical art and syntactic translation from and into their mother tongue.
The world's largest school of education"
Ad discendum quod opus est nulla mihi aetas sera videri potest (There is no age too old to learn what I need to learn), and this Professional Master's Degree is the best opportunity to do so"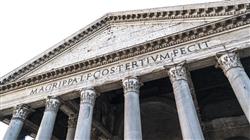 Classical Culture is fundamental in the field of education because ancient Greece and Rome were the cradle of Western civilization. Thus, understanding what happens today is inconceivable without first knowing what happened during the first millennium B.C. and how these two great states gave rise to a rich history in which, if we delve deeper, it is possible to establish similarities with current times. However, this is an area that sometimes does not generate interest in students who see in it, as in Latin, an obsolete culture.  
To prove that this is not the case and that it is possible to teach these subjects in a dynamic and entertaining way, TECH and its team of experts in Humanities and History have developed a complete program with which teachers can implement the most innovative teaching strategies in their practice. A Professional Master's Degree consisting of 1,500 hours of diverse content, including additional material (detailed videos, research articles, didactic resources, complementary readings, etc.) that graduates will be able to use in their own classes.  
Through an extensive historical journey, the syllabus delves into the geographical framework of Greece and Rome, classical art, Greco-Roman religion, and the politics and social structures of the time. Once this period is over, the program focuses on Latin and the keys to its mastery, from the translation of simple to complex sentences, with special emphasis on the syntactic guidelines to carry it out properly. All this in a 100% online format and through a unique academic experience with which teachers will no doubt take a step further in their commitment to a more innovative methodological education. 
You will work comprehensively on the translation of simple and compound sentences in Latin, pointing out exceptions and specific syntactic constructions"
This Professional Master's Degree in Teaching Latin and Classical Culture contains the most complete and up-to-date program on the market. The most important features include:
Practical cases presented by experts in Humanities, Art History and Teaching 
The graphic, schematic, and practical contents with which they are created, provide practical information on the disciplines that are essential for professional practice 
Practical exercises where self-assessment can be used to improve learning 
Its special emphasis on innovative methodologies  
Theoretical lessons, questions to the expert, debate forums on controversial topics, and individual reflection assignments 
Content that is accessible from any fixed or portable device with an Internet connection 
The best program available on the academic market to implement the most innovative and effective language teaching methods into your daily practice"
The program's teaching staff includes professionals from the sector who contribute their work experience to this training program, as well as renowned specialists from leading societies and prestigious universities.  
The multimedia content, developed with the latest educational technology, will provide the professional with situated and contextual learning, i.e., a simulated environment that will provide immersive specialization programmed to learn in real situations.  
This program is designed around Problem-Based Learning, whereby the professional must try to solve the different professional practice situations that arise throughout the program. For this purpose, the student will be assisted by an innovative interactive video system created by renowned and experienced experts.     
You will learn to use the Flipped Classroom method using the tools to apply it on a daily basis in your classes"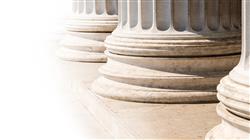 Thanks to this Professional Master's Degree, you will work on perfecting your communication strategies, so you can get the attention of your students and engage them in your classes"
TECH is a pioneer in the use of the Relearning methodology on all of its programs. This pedagogical strategy consists of reiterating the most important concepts throughout the syllabus, allowing graduates to increase their knowledge in a gradual and natural way, without having to invest additional hours into memorizing. Thanks to the amount of additional material that you will find on the Virtual Campus, students will be able to decide the level of depth they wish to devote to each section of the syllabus; a program adapted to their requirements and to the current context in education.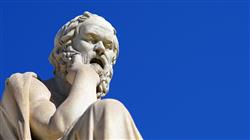 You will have access to hundreds of hours of diverse additional content, so you can delve deeper and in a personalized way into the aspects of the syllabus that you consider most important for your practice as a teacher"  
Module 1. Methodologies and Educational Innovation
1.1. Educational Innovation 
1.1.1. What Do We Mean by Educational Innovation? 
1.1.2. The Changing Role of Teachers 
1.1.3. Competency-Based Education 
1.1.4. Coaching 
1.1.5. Attention to Diversity 
1.1.6. Learning Communities 
1.2. Digital Competence 
1.2.1. What Is Meant by Digital Competence? 
1.2.2. The Digital Competence Framework for Educators 
1.2.3. Content Curation 
1.2.4. Classroom Learning Technologies (CLT) 
1.2.5. Creating Digital Content 
1.2.6. Social Networks in the Classroom 
1.3. Educational Entrepreneurship 
1.3.1. What Is Meant by Entrepreneurship in the Classroom? 
1.3.2. Design Thinking: Fundamentals 
1.3.3. Process vs. Product 
1.3.4. Classroom Application 
1.3.5. Agile Methodologies 
1.3.6. Agile Methodologies: Classroom Implementation 
1.4. Communication Strategies 
1.4.1. Audiovisual Environments 
1.4.2. Storytelling in the Classroom 
1.4.3. Using Podcasts 
1.4.4. Video Communication Resources 
1.4.5. Other Communication Elements 
1.4.6. Classroom Applications 
1.5. Flipped Classroom 
1.5.1. Definition of Flipped Classroom 
1.5.2. Model Fundamentals 
1.5.3. Work Prior to Implementation 
1.5.4. Tools 
1.5.5. Design, A Necessary Step 
1.5.6. Lessons from Experience 
1.6. Cooperative Learning 
1.6.1. The Fundamentals of Cooperative Learning 
1.6.2. The Objectives of Cooperative Learning 
1.6.3. Vigostky's Theory 
1.6.4. Building Cooperative Learning 
1.6.5. Space Suitability 
1.6.6. Assessing Cooperative Learning 
1.7. Thinking Based Learning 
1.7.1. Explanatory Fundamentals 
1.7.2. Bloom's Taxonomy 
1.7.3. Learning to Think 
1.7.4. Learning by Doing 
1.7.5. Rubrics 
1.7.6. Various Assessment Models 
Module 2. Language Teaching Methods
2.1. First Methods 
2.1.1. What Is a Method? 
2.1.2. The Classical Translation Method 
2.1.3. Gouin's Method 
2.1.4. The Direct Method 
2.1.5. The Audiolingüe Method 
2.2. The Author's Method 
2.2.1. Communal Learning 
2.2.2. Suggestopedia 
2.2.3. The Silent Way 
2.2.4. Total Physical Response 
2.2.5. The Natural Approach 
2.3. Current Methods 
2.3.1. Functional Syllabus 
2.3.2. Non-Functional Syllabus 
2.3.3. Communicative Method 
2.4. General Approaches to Latin 
2.4.1. Learner-Based Instruction 
2.4.2. Task-Based Learning 
2.4.3. Topic-Based Learning 
2.4.4. Project-based Learning 
2.4.5. Strategy-Based Instruction 
2.4.6. Collaborative Approaches 
2.5. Specific Approaches to Latin 
2.5.1. Content-Based Instruction 
2.5.2. Language Immersion 
2.5.3. Vocational Instruction 
2.5.4. Bilingual Education 
2.5.5. Special Purpose Education 
2.5.6. Corpus-Based Instruction 
2.6. The Eclectic Method and Language-Culture 
2.6.1. The Relation between Language and Culture 
2.6.2. Which Method Should Be Used? 
2.6.3. Teaching Contexts and Globalization 
2.7. Interaction, Transfer and Motivation 
2.7.1. Creating Interactive Lessons 
2.7.2. Language Transfer 
2.7.3. How Can Students Be Motivated? 
2.7.4. Advantages of Group Work 
Module 3. Ancient Greek and Roman History 
3.1. Definition of Classical Culture and Sources for Study 
3.1.1. Building the Concept 
3.1.2. Archaeology 
3.1.3. Epigraphy 
3.1.4. Numismatics 
3.1.5. Papyrology and Codicology 
3.1.6. Paleography 
3.1.7. Historiography and Philology 
3.2. The Geographical Framework of Ancient Greece 
3.2.1. Helad or Greece? 
3.2.2. Continental Greece 
3.2.3. Northern Greece 
3.2.4. Central Greece 
3.2.5. Peninsular Greece or Peloponnese 
3.2.6. Insular Greece 
3.2.7. Asiatic and Colonial Greece 
3.3. The Minoan Civilization, the Mycenaean Civilization and the Dark Ages 
3.3.1. The Transition to the Bronze Age 
3.3.2. The Minoan Civilization 
3.3.3. The Mycenaean Civilization 
3.3.4. The Sea Peoples 
3.3.5. The Dark Ages 
3.3.6. Politico-Social Organization during the Dark Ages 
3.3.7. The Homeric Poems 
3.4. The Stages in Greek History: Archaic, Classical and Hellenistic 
3.4.1. Archaic Greece and Colonization 
3.4.2. Classical Greece 
3.4.3. Athens and Sparta 
3.4.4. The Wars that Forged Greece 
3.4.5. Philip and Alexander the Great 
3.4.6. Hellenistic Greece 
3.5. The Origin of Ancient Rome, Legend and Reality 
3.5.1. The Physical and Geographical Framework 
3.5.2. The Reading of Romulus and Remus 
3.5.3. Aeneas: The Trojan Legend 
3.5.4. The Albanian Dynasty 
3.5.5. Cacus or the Frustrated Hero 
3.5.6. The Rise of Ancient Rome 
3.6. The Monarchy and the Republic 
3.6.1. The Mythical Kings of Latium 
3.6.2. The Monarchy 
3.6.3. The 509 Crisis 
3.6.4. The Roman Republic 
3.6.5. Patricians and Commoners 
3.6.6. The Punic Wars 
3.7. The Roman Empire 
3.7.1. The Transition to Empire 
3.7.2. The Figure of Augustus 
3.7.3. The Early Empire 
3.7.4. The Later Empire 
3.7.5. Economics and Society 
3.7.6. Christianity 
Module 4. Greco-Roman Religion
4.1. Classical Religion 
4.1.1. General Characteristics 
4.1.2. Organization of Worship 
4.1.3. Politics and Religion 
4.1.4. Sanctuaries 
4.1.5. New Divinities: Adoption, Assimilation and Syncretization 
4.1.6. Rituals 
4.2. Greco-Roman Mythology 
4.2.1. The Lineage of the Gods 
4.2.2. Chaos 
4.2.3. Gaia - Uranus: The First Divine Generation 
4.2.4. Rhea - Cronus: The Second Divine Generation 
4.2.5. Zeus - Hera: The Third Divine Generation 
4.2.6. The Creation of Humanity 
4.3. The Oracles 
4.3.1. The Concept of Oracle 
4.3.2. The Influence of Divination on Politics in Antiquity 
4.3.3. Pythia 
4.3.4. The Oracle of Dodona 
4.3.5. The Oracle of Delphi 
4.3.6. Eleusinian Mysteries 
4.4. The Olympic Pantheon 
4.4.1. The Olympian Gods 
4.4.2. Other Gods and Heroes 
4.4.3. Muses and Nymphs 
4.4.4. Monsters in Classical Mythology 
4.4.5. The Most Relevant Heroes 
4.4.6. Roman Assimilation of the Greek Gods 
4.5. Worship in Ancient Greece and Rome 
4.5.1. Types of Worship 
4.5.2. Public Worship 
4.5.3. Imperial Worship 
4.5.4. Priesthood 
4.5.5. Prayers 
4.5.6. Offerings 
4.5.7. Sacrifices 
4.6. Greco-Roman Festivals 
4.6.1. Festivals in Ancient Greece 
4.6.2. Ancient Roman Festivals 
4.6.3. The Saturnalia 
4.6.4. The Lupercals 
4.6.5. The Vestalia 
4.6.6. Other Festivities 
4.7. Private Religion 
4.7.1. Private Worship in Ancient Greece 
4.7.2. Private Worship in Ancient Roman Religion 
4.7.3. Lares 
4.7.4. Di Penates 
4.7.5. Manes and the Genuis 
4.7.6. The Pater Families and Specific Gods 
Module 5. Politics and Society
5.1. Social Classes in Ancient Greece and Rome 
5.1.1. Citizenship in Ancient Greece 
5.1.2. Non-Citizenship in Greece 
5.1.3. Athens and Sparta 
5.1.4. Roma: Patricians and Commoners 
5.1.5. Roma: Freed People and Slaves 
5.1.6. Roma: Free Women 
5.2. Government Structures 
5.2.1. Conception of Government in Ancient Greece 
5.2.2. The Athenian Organization 
5.2.3. The Spartan Structure 
5.2.4. Roma: Political Institutions 
5.2.5. Ancient Rome and Its Magistrates 
5.2.6. Rome under the Empire 
5.3. The Concept of Citizenship 
5.3.1. The Evolution of the Concept of Citizenship in Antiquity 
5.3.2. Being a Citizen in Athens 
5.3.3. Being a Citizen in Sparta 
5.3.4. Citizenship in Ancient Rome 
5.3.5. Implications of Being a Citizen in Ancient Rome 
5.3.6. The Extension of Ancient Roman citizenship 
5.4. The Army 
5.4.1. The Soldier-Citizen in Ancient Greece 
5.4.2. The Army in Athens 
5.4.3. The Army in Sparta 
5.4.4. The Army in Boecio 
5.4.5. The Formation of the Ancient Roman Army 
5.4.6. The Organization of the Ancient Roman Army 
5.5. Public Shows 
5.5.1. Athletic Competitions 
5.5.2. The Ancient Greek Theater 
5.5.3. The Circus 
5.5.4. The Amphitheater 
5.5.5. The Ancient Roman Theater 
5.5.6. Other Shows 
5.6. Greco-Roman Science and Literature 
5.6.1. Science in Ancient Greece and Rome 
5.6.2. Astronomy, Mathematics and Physics 
5.6.3. Medicine 
5.6.4. Representatives of Greco-Roman Literature 
5.6.5. Latin Poetry 
5.6.6. Latin Comedy 
5.7. Women in Greco-Roman Society 
5.7.1. Women in Ancient Greece and Rome 
5.7.2. The Rights of Women in Antiquity 
5.7.3. Daily Life 
5.7.4. The Role of Women in the Family 
5.7.5. Religious Life 
5.7.6. Significant Women Ancient Greece and Rome 
Module 6. Classical Art
6.1. Ancient Greek Architecture 
6.1.1. General Characteristics 
6.1.2. The Three Architectural Orders 
6.1.3. Materials 
6.1.4. The Three Periods: Archaic, Classical and Late 
6.1.5. Ancient Greek Temples 
6.1.6. Theater 
6.1.7. Other Significant Buildings 
6.2. Ancient Greek Sculpture 
6.2.1. The Geometric Period 
6.2.2. The Archaic Period 
6.2.3. The Classical Period 
6.2.4. The Hellenistic Period 
6.2.5. The Figure of the Sculptor 
6.2.6. Significant Works 
6.3. The Acropolis in Athens 
6.3.1. History 
6.3.2. Architectural Elements 
6.3.3. The Buildings that Formed the Acropolis 
6.3.4. Decoration 
6.3.5. Relevant Authors 
6.3.6. Functionality 
6.4. Ancient Roman Architecture 
6.4.1. History 
6.4.2. Materials and Innovative Techniques 
6.4.3. Vitruvio's Three Principles 
6.4.4. Ancient Roman Architectural Orders 
6.4.5. Types of Building 
6.4.6. Ancient Roman Architects 
6.5. Ancient Roman Sculpture 
6.5.1. History of Sculpture 
6.5.2. Sculpting Techniques 
6.5.3. Influences in Ancient Roman Sculpture 
6.5.4. Sculpture in the Roman Empire 
6.5.5. Sculpture in the Late Imperial Period 
6.5.6. Color as an Expressive Resource 
6.6. Mosaics and Ancient Roman Painting 
6.6.1. Mosaics 
6.6.2. Construction and Location of Mosaics 
6.6.3. Mosaic Workshops and Types 
6.6.4. Purpose of the paintings 
6.6.5. Painting Techniques 
6.6.6. Themes and Expressiveness 
6.7. Greco-Roman Art on the Iberian Peninsula 
6.7.1. Ancient Greek Architecture 
6.7.2. The Minor Arts 
6.7.3. Ancient Roman Architecture 
6.7.4. Ancient Roman Theaters 
6.7.5. Ancient Roman Sculpture 
6.7.6. Mosaics and Painting 
Module 7. Simple Sentences I 
7.1. Latin Morphosyntax 
7.1.4. Latin Morphosyntactic System 
7.1.5. Latin Nominal System 
7.1.6. Latin Verbal System 
7.2. How Is Latin Translated? 
7.2.1. Translation from Latin or Translation into Latin? 
7.2.2. Literal Translation 
7.2.3. Free Translation 
7.2.4. Structure of the Latin Dictionary 
7.2.5. Use of the Latin Dictionary 
7.3. Latin Cases I 
7.3.1. Nominative 
7.3.2. Vocative 
7.3.3. Accusative 
7.3.4. Genitive 
7.3.5. Dative 
7.3.6. Ablative 
7.3.7. Locative 
7.4. First Declension 
7.4.1. Subject in -a 
7.4.2. Practical Examples Applied to the Classroom 
7.5. Second Declension 
7.5.1. Subject in -o 
7.5.2. Practical Examples Applied to the Classroom 
7.6. Derivation I 
7.6.1. Cultisms vs. Vulgarisms 
7.6.2. Vowel Derivations 
7.6.3. Diphthong Derivations 
7.7. Derivation II 
7.7.1. Consonant Derivations 
7.7.2. Silent Consonants 
7.7.3. Voiced Consonants 
7.7.4. Consonant Clusters
Module 8. Simple Sentences II
8.1. Present and Imperfect Indicative 
8.1.1. Agreement between Subject and Verb 
8.1.2. Present Active Indicative 
8.1.3. Imperfect Active Indicative 
8.1.4. Practical Examples Applied to the Classroom 
8.2. Adjectives and Adverbs 
8.2.1. Agreement between Nouns and Adjectives 
8.2.2. Adjectives with Three Endings 
8.2.3. Adjective Degrees 
8.2.4. Latin Adverbs 
8.2.5. Practical Examples Applied to the Classroom 
8.3. Pronouns I 
8.3.1. Personal Pronouns 
8.3.2. Proper Demonstrative Pronouns 
8.3.3. Anaphoric Demonstrative Pronouns 
8.3.4. Possessive Pronouns 
8.3.5. Practical Examples Applied to the Classroom 
8.4. Third Declension 
8.4.1. Themes in Consonant 
8.4.2. Themes in -i 
8.4.3. Third Declension Adjectives 
8.4.4. Practical Examples Applied to the Classroom 
8.5. Prepositions 
8.5.1. The Use of Prepositions 
8.5.2. Accusative Prepositions 
8.5.3. Genitive Prepositions 
8.5.4. Dative Prepositions 
8.5.5. Ablative Prepositions 
8.5.6. Practical Examples Applied to the Classroom 
8.6. Future Imperfect and Past Perfect Indicative 
8.6.1. Future Imperfect Indicative 
8.6.2. Past Perfect Indicative 
8.6.3. Practical Examples Applied to the Classroom 
8.7. Fourth and Fifth Declensions 
8.7.1. Subject in -u 
8.7.2. Subject in -e 
8.7.3. Practical Examples Applied to the Classroom 
Module 9. Simple Sentences III 
9.1. Pronouns II 
9.1.1. Relative Adjective Pronouns 
9.1.2. Emphatic Adjective Pronouns 
9.1.3. Interrogative Adjective Pronouns 
9.1.4. Practical Examples Applied to the Classroom 
9.2. Past Perfect and Future Perfect Indicative 
9.2.1. Past Perfect Active Indicative 
9.2.2. Future Imperfect Active Indicative 
9.2.3. Practical Examples Applied to the Classroom 
9.3. Latin Cases II 
9.3.1. Other Accusative Functions 
9.3.2. Other Genitive Functions 
9.3.3. Other Dative Functions 
9.3.4. Other Ablative Functions 
9.3.5. Practical Examples Applied to the Classroom 
9.4. Present and Imperfect Subjunctive 
9.4.1. Uses of the Subjunctive 
9.4.2. Present Active Subjunctive 
9.4.3. Imperfect Active Subjunctive 
9.4.4. Practical Examples Applied to the Classroom 
9.5. The Comparative 
9.5.1. Equality Comparatives 
9.5.2. Inferiority Comparatives 
9.5.3. Superiority Comparatives 
9.5.4. Superlatives 
9.5.5. Practical Examples Applied to the Classroom 
9.6. Past Perfect and Pluperfect Subjunctive 
9.6.1. Past Perfect Active Subjunctive 
9.6.2. Past Pluperfect Active Subjunctive 
9.6.3. Practical Examples Applied to the Classroom 
9.7. The Passive Voice 
9.7.1. The Use of the Passive Voice 
9.7.2. Passive Voice Conjugation 
9.7.3. Practical Examples Applied to the Classroom 
Module 10. Compound Sentences
10.1. Juxtaposed and Coordinated 
10.1.1. Compound Sentence Formation 
10.1.2. Juxtaposed Sentences 
10.1.3. Coordinated 
10.1.4. Practical Examples Applied to the Classroom 
10.2. Present and Future Imperative 
10.2.1. Use of the Imperative 
10.2.2. Present Imperative 
10.2.3. Future Imperative 
10.2.4. Practical Examples Applied to the Classroom 
10.3. Infinitives and Participles 
10.3.1. Uses of the Infinitive 
10.3.2. Types of Infinitives 
10.3.3. Uses of the Past Participle 
10.3.4. Conjunctive Participle 
10.3.5. Ablative Absolute 
10.3.6. Practical Examples Applied to the Classroom 
10.4. Subordinate Sentences I 
10.4.1. Subordinate Sentence Formation 
10.4.2. Subordinate Nouns 
10.4.3. Subordinate Adjectives 
10.4.4. Practical Examples Applied to the Classroom 
10.5. Other Verb Tenses 
10.5.1. Deponent Verbs 
10.5.2. Semideponent Verbs 
10.5.3. Periphrastic Voice 
10.5.4. Practical Examples Applied to the Classroom 
10.6. Subordinate Sentences II 
10.6.1. Subordinate Adverbs 
10.6.2. Practical Examples Applied to the Classroom 
10.7. Interrogative Sentences 
10.7.1. Direct Interrogative Sentences 
10.7.2. Indirect Interrogative Sentences 
10.7.3. Practical Examples Applied to the Classroom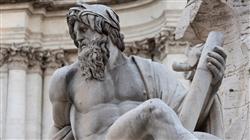 Do not think twice and bet on a program that will help you fight for Latin and Classical Culture to regain the place it deserves in education"