Professional Master's Degree
High-Capacity Individuals and Inclusive Education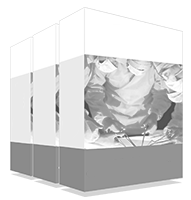 The vast majority of high-capacity students do not receive the support they need in schools, which often explains their failure at school, while there is another high percentage of students whose abilities go undetected. In this scenario, the teaching professional must be aware of the research in this field, of the new educational paradigm and of all the tools available to diagnose and propose lines of educational action. With this program, the teacher will achieve advanced learning on the strategies and methodology oriented toward these students, as well as the use of technological tools to work in an attractive way the different subjects in the classroom. All of this is conveniently available 24 hours a day thanks to the availability of the content of this 100% online program.
The world's largest school of education"
This Professional Master's Degree in High-Capacity Individuals and Inclusive Education will give you the boost your professional career as a teacher needs. Click and enroll now"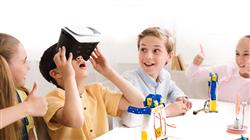 The researchers invite us to rethink giftedness from diagnosis to intervention, taking into account a new approach based on neuropsychology, but including other disciplines such as education, where the teacher becomes a key agent for the cognitive and physical development of students with these characteristics. 
The progress made in recent years has led to the development of methodologies and educational experiences with successful results. However, this has required professionals with solid knowledge of the evolution of the concept of intelligence through the different models and theories. In this scenario, the teaching professional, faced with the highly likely presence of high-capacity students in their classroom, must be aware of the progress in this field. Based on the need for specialized professionals and in the face of an increasingly pressing demand, this Professional Master's Degree is born, which will be taught by professionals in Psychology and with extensive professional experience in high-capacity individuals. 
A program designed to offer a comprehensive knowledge with a solid theoretical framework, but at the same time with a practical approach that builds a complete university program with direct application in the classroom. This will allow the teaching professional to grow in their daily performance and, in turn, benefit their students. 
In addition, TECH gives you the opportunity to combine your professional and/or work responsibilities with quality teaching, since the teacher has the entire syllabus at their disposal from the beginning, distributing the teaching load according to their needs. Likewise, graduates who study this program will not have to attend classes in person, nor will they have fixed class schedules, so they can connect to the virtual campus at any time of the day with just a computer or tablet. 
Do you know how to work with your high-capacity students or detect where their great talent lies? With this Professional Master's Degree, you will have all the necessary keys and techniques" 
This Professional Master's Degree in High-Capacity Individuals and Inclusive Education contains the most complete and up-to-date program on the market. The most important features include:
Case studies presented by experts in High-Capacity Individuals and Inclusive Education 
The graphic, schematic, and practical contents with which they are created, provide scientific and practical information on the disciplines that are essential for professional practice
Practical exercises where self-assessment can be used to improve learning
Its special emphasis on innovative methodologies 
Theoretical lessons, questions to the expert, debate forums on controversial topics, and individual reflection assignments 
Content that is accessible from any fixed or portable device with an Internet connection 
This 100% online university program will show you the most effective use of ICT for high-capacity students"  
The program's teaching staff includes professionals from the sector who contribute their work experience to this program, as well as renowned specialists from leading societies and prestigious universities. 
The multimedia content, developed with the latest educational technology, will provide the professional with situated and contextual learning, i.e., a simulated environment that will provide immersive training programmed to train in real situations. 
This program is designed around Problem-Based Learning, whereby the professional must try to solve the different professional practice situations that arise throughout the program. For this purpose, the student will be assisted by an innovative interactive video system created by renowned and experienced experts.  
Access with your computer at any time to the latest scientific advances on the new educational paradigm and high-capacity individuals. Enroll now"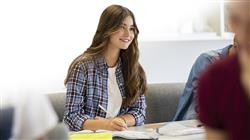 Get an exhaustive knowledge about the different classifications of high-capacity individuals and their implications in the educational practice"
This syllabus has been developed with a specialized teaching team, which is aware of the latest research and educational strategies used in the approach to high-capacity students. Intensive learning, which will lead you to delve into neurolinguistic programming, practical classroom resources to prevent demotivation and hyperemotivity or the different tests and quizzes to detect creativity, emotions and self-knowledge. All this will be much more agile and natural, thanks to the Relearning system used by TECH in all its programs.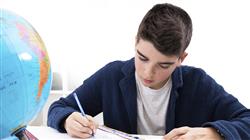 With this online program, you will find a bank of resources to be used in the different stages for high-capacity individuals" 
Module 1. Educational Paradigm and Pedagogical Framework of High-Capacity Individuals 
1.1. Emerging Educational Paradigm: Toward the Education We Need 
1.1.1. Teacher Role beyond Transmitting Knowledge 
1.1.2. Student Role in the New Learning Context 
1.2. Attention to Diversity in Our Pedagogic-Legal Framework 
1.2.1. International Treaties 
1.3. Organizing the Curriculum and High-Capacity Individuals 
1.3.1. Educational Plans and Projects 
1.3.2. Organizing the Curriculum and the Classroom 
1.3.3. Orientation and Guidance Teams 
1.4. Development of the Concept of Intelligence 
1.4.1. Factorial and Multifactorial Models 
1.4.2. Synthesis Models and Capacity Studies 
1.4.3. From Psychometric Theories to the Information Processing Model 
1.4.4. Computational Model 
1.4.5. Models Based on Neuroscience: Human Connectome 
1.5. Explanatory Theories on High-Capacity Individuals 
1.5.1. Scientific Basis 
1.5.2. Renzulli's Theory 
1.5.3. Gagné's Theory 
1.5.4. Theories on Intelligence 
1.5.5. Evolutionary Models                                                                                                                                                                                                      1.5.6. Multiple Intelligences 
1.6. Educational Paradigm and Pedagogic-Scientific Framework Concerning High-Capacity Individuals 
1.7. Multidisciplinary Evolution 
1.8. Specific Educational Needs and Teacher Training 
1.9. The Challenge of the 21st 21St Century School Regarding High-Capacity Individuals 
Module 2. Definition and Classification of High-Capacity Individuals
2.1. Definitions of High-Capacity Individuals 
2.2. Spectrum of High-Capacity Individuals 
2.2.1. Differential Evolutionary Profiles 
2.2.2. Qualitative Cut-off Points 
2.2.3. East of the Gaussian Bell 
2.2.4. Crystallization of Intelligence 
2.3. Intellectual Precociousness 
2.3.1. Intellectual Precociousness Characteristics 
2.3.2 Annotated Real Case Studies 
2.4. Simple Talent 
2.4.1. Simple Talent Characteristics 
2.4.2. Verbal Talent 
2.4.3. Mathematical Talent 
2.4.4. Social Talent 
2.4.5. Motor Talent 
2.4.6. Musical Talent 
2.4.7. Real Case Studies of the Different Talents 
2.5. Compound Talent 
2.5.1. Academic Talent 
2.5.2. Artistic Talent 
2.5.3. Real Case Studies of Compound Talents 
2.6. Giftedness: Characteristics of High-Capacity Individuals 
2.6.1. Differential Diagnosis 
2.7. Clinical Aspects in High-Capacity Individuals: Giftedness and Talent 
2.7.1. Gender and Evolutionary Variables 
2.7.2. Giftedness Clinic 
2.7.3. Double Exceptionality 
2.8. Implications in Educational Practice
Module 3. Identification of High-Capacity Individuals  
3.1. Group and Individual Detection: Tools 
3.2. Psychopedagogical Evaluation Models 
3.2.1. Psychopedagogical Evaluation Principles 
3.2.2. Measurement Validity and Reliability 
3.3. Psychometric Assessment Tools 
3.3.1. Cognitive Aspects 
3.3.2. Performance and Aptitude Tests 
3.3.3. Complementary Tests 
3.4. Qualitative Assessment Tools 
3.4.1. Personality Tests 
3.4.2. Motivation Tests 
3.4.3. Behavior Tests 
3.4.4. Self-concept Tests 
3.4.5. Adaptation and Socialization Tests 
3.4.6. Projective Tests 
3.5. Multidisciplinary Assessment and Clinical Diagnosis 
3.5.1. Educator and Teacher Contributions 
3.5.2. Specialist Psycho-pedagogue Contributions 
3.5.3. Clinician and Physician Contributions 
3.5.4. Asynchronous Neurodevelopment 
3.6. Comorbidities 
3.6.1. Asperger's Syndrome 
3.6.2. Double Exceptionality 
3.6.3. Attention Deficit Disorder with or without Hyperactivity 
3.6.4. Personality Disorders 
3.6.5. Eating Disorders 
3.6.6. Learning Difficulties 
3.7. Personal Treatment 
3.8. Family Orientation and Guidance 
3.9. Guidelines for Educational Response 
Module 4. Neuropsychology of High-Capacity Individuals 
4.1. Introduction to Neuropsychology 
4.2. Intellectual Functioning of High-Capacity Individuals 
4.3. Metacognition in High-Capacity Children 
4.4. Concepts: Genetics, Environment, Heritability 
4.5. Crystalization of High-Capacity Individuals 
4.6. Plasticity and Brain Development 
4.6.1. Critical Periods 
4.6.2. Sensitive Periods 
4.7. Contributions to Clinical Diagnosis 
4.8. Cognitive Processing and Learning 
4.8.1. Perception 
4.8.2. Attention 
4.8.3. Operative Memory 
4.8.4. Reasoning 
4.8.5. Language and Brain 
4.8.6. Bilingualism and Brain Development 
4.8.7 Literacy 
4.9. Different Minds, Different Learning Experiences 
4.9.1. The Developing Brain 
4.9.2. Adolescent Brain 
4.10. Brain Functioning: Classroom Strategies 
4.10.1 Psychomotor Skills 
4.10.2 Emotions and Learning 
4.10.3. Novelty 
4.10.4. Play 
4.10.5. Art 
4.10.6. Cooperation 
Module 5. Clinical Aspects and Educational Needs of High-Capacity Individuals 
5.1. Clinical Manifestations of High-Capacity Individuals 
5.1.1. Internal Desynchrony 
5.1.2. External Desynchrony 
5.1.3. Negative Pygmalion Effect 
5.1.4. Identity Diffusion Syndrome 
5.1.5. Overexcitabilities 
5.1.6. Cognitive and Creative Functions 
5.2. Specific Educational Needs and High-Capacity Individuals 
5.3. Cognitive and Creative Functions 
5.4. Clinical Features and Explanation on the Basis of High-Capacity Individuals 
5.4.1. Most Frequent Diagnostic Confusions 
5.5. Self-Knowledge Needs 
5.5.1. I Know What I Am Like 
5.5.2. I Know How I Behave 
5.5.3. Homogeneity vs. Heterogeneity 
5.5.4. Capacity and Performance 
5.6. Teaching and Learning Process Needs 
5.6.1. Defined Style 
5.6.2. Undefined Style 
5.6.3. Transmitting Information 
5.6.4. Methodological Flexibility 
5.7. Personality and Emotional Needs 
5.7.1. Personality Profiles 
5.7.2. External Points 
5.8. Motivation and Emotional Needs 
5.8.1. Affective Problems 
5.8.2. Hypomotivation 
5.9. Interaction Needs 
5.9.1. Peer Relationships 
5.9.2. Other Group Relationships
Module 6. New Technologies in the Education of Children with High Capacities  
6.1. Advantages and Disadvantages of Using Technology in Education for Children with High Capacities 
6.2. Programming in Education 
6.3. Introduction to the Flipped Classroom 
6.4. Introduction to Gamification 
6.5. Introduction to Robotics 
6.6. Introduction to Augmented Reality 
6.7. How to Develop Your Own Augmented Reality Applications 
6.8. Samsung Virtual School Suitcase 
6.9. Educational Experiences with High-Capacity Children 
Module 7. Educational Strategies and Methodologies 
7.1. Definition of Curricular Enrichment 
7.2. Enrichment Models 
7.3. School Context in Enrichment 
7.3.1. SEM Model 
7.3.2. Portfolio 
7.3.3. Triarchic Model 
7.4. Extracurricular Enrichment 
7.5. Regarding Acceleration 
7.6. Classroom Pedagogic Design 
7.7. Models for Curricular and Methodological Accommodations 
7.8. Individual Curricular Accommodations 
7.8.1. Steps to Follow 
7.8.2. Accommodation Design 
7.8.3. Evaluation and Monitoring 
7.9. Good Educational Practices 
Module 8. Self-Regulated Learning 
8.1. Metacognition and Learning 
8.1.1. Metacognitive Strategies and Learning Styles 
8.1.2. Learning Facilitators 
8.1.3. Conceptual Maps 
8.2. Self-Regulation and Thought 
8.3. Executive Functions 
8.4. Executive Functions 
8.4.1. Working Memory
8.4.2. Plan 
8.4.3. Reasoning 
8.4.4. Flexibility
8.4.5. Inhibition 
8.4.6. Decision Making 
8.4.7. Estimating Time 
8.4.8. Dual Execution 
8.4.9. Branching  
8.5. Personal Learning Environments (PLE) 
8.6. Self-regulated Learning Tools 
Module 9. Creativity and Emotional Education in the Classroom 
9.1. Emotional Intelligence and the Education of Emotions According to the Mayer and Salovey Model 
9.2. Other Models of Emotional Intelligence and Emotional Transformation 
9.2.1. Emotional Competence Models 
9.2.2. Social Competence Models 
9.2.3. Multiple Models 
9.3. Socio-Emotional Skills and Creativity According to Level of Intelligence 
9.4. Concept of Emotional Quotient, Intelligence and Desynchrony Accommodation in High Intellectual Capacities 
9.5. Concept of Hyperemotivity 
9.6. Current Scientific Studies on Creativity, Emotions, Self-Awareness and Intelligence 
9.6.1. Neuroscientific Studies 
9.6.2. Applied Studies 
9.7. Practical Classroom Resources to Prevent Demotivation and Hyperemotivity 
9.8. Standardized Tests to Assess Emotions and Creativity 
9.8.1. Creativity Tests and Quizzes 
9.8.2. Assessing Emotions 
9.8.3. Laboratories and Valuation Experiences 
9.9. Inclusive Schools: Humanist Model and Emotional Education Interrelation 
Module 10. Neurolinguistics and High-Capacity Individuals 
10.1. Neurolinguistic Programming (NLP) and Its Applications: From Controversy to Use 
10.1.1. Introduction 
10.1.2. Metacognition Workshop 
10.1.3. Strategy 1: Establish Goals 
10.1.4. Strategy 2: Structure Lessons 
10.1.5. Strategy 3: Explicit Teaching 
10.1.6. Strategy 4: Solved Examples 
10.1.7. Strategy 5: Collaborative Learning 
10.1.8. Strategy 6: Multiple Exposures 
10.1.9. Strategy 7: Questioning Ask Questions 
10.1.10. Strategy 8: Comments 
10.1.11. Strategy 9: Metacognitive Strategies 
10.1.12. Strategy 10: Differentiated Teaching 
10.2. Metalinguistic Abilities and Talents 
10.2.1. Introduction 
10.2.2. Levels of Metalinguistic Skills 
10.2.3. Metalanguage 
10.2.4. Metacognition. 
10.2.5. Metalinguistics 
10.3. Language Stimulation and Comorbidities 
10.3.1. Workshop on Metalinguistic Strategies, Communication and Language 
10.3.2. Activities for the Different Components 
10.3.3. Phonological Awareness Exercises 
10.3.4. Vocabulary Development Activities 
10.3.4.1. Introduction 
10.3.4.2. Specific Activities 
10.3.4.3. Workshop-Type Activity 
10.4. Languages and Verbal Talent 
10.4.1. Introduction 
10.4.2. CLIL 
10.4.3. Progressive Scaffolding 
10.4.4. CLIL Advantages and Disadvantages 
10.5. Language and Creative Writing in High-Capacity Individuals 
10.5.1. Introduction 
10.5.2. Provide Students with the Basic Concepts 
10.5.2.1. Show the Basic Elements of Narrative 
10.5.2.2. Encourage Students to Engage and Motivate the Reader 
10.5.2.3. Explain the Importance of a Captivating Environment 
10.5.2.4. Encourage the Use of Active Verbs 
10.5.3. Guiding Students through the Process 
10.5.3.1. Let Students Choose the Topic 
10.5.3.2. Ask Students to Write a Flexible Story Outline 
10.5.3.3. Avoid Teaching a "Formula" for Writing 
10.5.3.4. Provide Feedback by Writing Drafts 
10.5.3.5. Organize Editing Groups 
10.5.3.6. Evaluate Students Based on Their Creativity 
10.5.4. Encourage Creativity 
 10.5.4.1. Inspire Students to Appreciate Literature 
 10.5.4.2. Provide Students with a Wide Range of Resources 
 10.5.4.3. Ask Students to Write Practice Stories 
 10.5.4.4. Build an Audience 
 10.5.4.5. Creates a Writing Space 
 10.5.4.6. Publishes Students' Works 
10.6. Public Speaking and Locution in High-Capacity Individuals 
10.6.1. Practical Public Speaking Strategy 
10.6.2. Sympathy in the Speech 
10.6.3. Public Speaking and Diction 
10.6.4. The Speech 
10.6.5. The Diction 
10.7. Performing Arts and High-Capacity Individuals 
10.7.1. Performing Arts and High-Capacity Individuals 
10.7.2. Practical Suggestions for the Implementation of Performing Arts in Talent Development. 
10.7.3. 50 Characteristics and Options or Proposals from Interpretation and Theater to Manage Them 
10.8. Discussions and Dialogs in High-Capacity Individuals 
10.8.1. What Are Discussions and Dialogs? 
10.8.2. Principles of Dialogic Learning 
10.8.3. Advantages and Contributions of Dialogic Learning 
10.9. Communication Activities in Educational Environments 
10.9.1. What Are Learning Environments? 
10.9.2. Characteristics of Learning Environments 
10.9.3. Platforms 3.0 
Module 11. Intervention in High-Capacity Individuals 
11.1. Techniques to Improve Self-Esteem 
11.2. Coping and Problem-Solving Strategies 
11.3. Social Skills 
11.4. Emotional Intelligence 
11.5. Learning Planning 
11.6. Personal Development Orientation and Guidance 
11.7. Family-Centered Intervention 
11.7.1. Understanding High-Capacity Individuals 
11.7.2. Acceptance of Reality 
11.7.3. Decision-Making in the Family Environment 
11.7.4. Behaviors within the Family 
11.7.5. Projects with the Family 
11.7.6. Emotional Intelligence. Managing Emotions 
11.8. Educational Intervention 
11.8.1. Educational Projects at the Center 
11.8.2. Structural Adjustments 
11.8.3. Organizational Changes 
11.8.4. Plan of Attention to Diversity 
11.8.5. Teacher Training Plan 
11.8.6. Organizing the Early Childhood Curriculum 
11.8.7. Organizing the Primary Education Curriculum 
11.8.8. Organizing the Secondary Education Curriculum 
11.8.9. Emotional Intelligence. Classroom Application 
11.8.10. Family and School Projects and Programs 
Module 12. Successful Educational Experiences 
12.1. Centers of Interest and Project Work in Pre-School 
12.1.1. Introduction 
12.1.2. Development of Project Work 
12.1.3. Phases for the Development of a Project 
12.1.4. Role of the Participants 
12.1.5. Assessment of Project Work 
12.2. Cognitive and Language Stimulation Projects Applied to Pre-School Education 
12.2.1. Introduction 
12.2.2. Areas of Cognitive Stimulation 
12.2.3. Cognitive Stimulation Programs 
12.2.4. Language Prerequisites 
12.2.5. Language Stimulation Programs 
12.3. Virtual Learning Environments in Pre-School and Primary Education 
12.3.1. Introduction 
12.3.2. Virtual Learning Environments: Definition and Characteristics 
12.3.3. Models of Virtual Learning Environments 
12.3.3.1. Virtual Classrooms 
12.3.3.2. Blogs 
12.3.3.3. Wikis 
12.3.4. Educational Social Networks 
12.3.5. Criteria for Teaching in an E-Learning Environment 
12.4. Art Education in Pre-School and Primary School 
12.4.1. Introduction 
12.4.2. Ways of Working with Art Education at the Pre-School Stage 
12.4.2.1. Through Literature 
12.4.2.2. Visual Education 
12.4.2.3. Body Language (Representation) 
12.4.2.4. Musical Language 
12.4.2.5. Art Expression 
12.5. Project Based Learning in Primary and in High School Education 
12.5.1. Introduction 
12.5.2. Steps to Implement Project-Based Learning 
12.5.3. Tools Used 
12.5.4. Description of Experiences 
12.6. Flipped Classroom 
12.6.1. Introduction 
12.6.2. Experiences and Applications 
12.7. Gamification 
12.7.1. Introduction 
12.7.2. Experiences and Applications 
12.8. Resource Bank at Different Stages for High-Capacity Individuals 
12.8.1. Educational Enrichment Programs 
12.8.2. Online Educational Resources  
Module 13. Guidelines for Clinical Practice in Primary Care 
13.1. Preliminary Considerations and Basic Ideas 
13.1.1. Introduction 
13.1.2. Peculiarities in the Management of High-Capacity Individuals 
13.1.3. Primary Care Requirements 
13.1.4. Objectives of a Practical Guide for Pediatrics 
13.2. Detection of High-Capacity Individuals in the Health Field 
13.2.1. Introduction 
13.2.2. Indicators for Detection 
13.2.3. Questionnaires and Tools for Medical Use 
13.3. Epidemiology of High-Capacity Individuals 
13.3.1. Culture and Intelligence 
13.3.2. Statistical Population Distribution of Intelligence 
13.3.3. Clinal Variety and Geographical Location 
13.4. Scientific Criteria and Standards for Valuation 
13.4.1. Introduction 
13.4.2. Psychometric Criteria 
13.4.3. Genetics and Endophenotypes 
13.4.4. What Data Can a Pediatrician Use to Identify a Gifted Child? 
13.5. Referral to Integrated Clinical Diagnostic Centers (ICD) 
13.5.1. Introduction 
13.5.2. Who Should Intervene 
13.5.3. Referral Criteria 
13.5.4. Integrated Clinical Diagnosis 
13.6. Decision-Making Algorithms and Indicators 
13.6.1. Collection of Relevant Data 
13.6.2. Indicators and Signs for Diagnosis 
13.6.3. Intellectual Precociousness 
13.6.4. Talent: Simple and Compound (from 12 Years of Age) 
 
13.6.4.1. Verbal Talent 
13.6.4.2. Mathematical Talent 
13.6.4.3. Visual-Spatial or Artistic Talent 
13.6.4.4. Body Talent 
13.6.4.5. Musical Talent 
13.6.4.6. Social Talent 
13.6.4.7. Scientific Talent 
13.6.4.8. Academic Talent (Compound Talent) 
13.7.5 Giftedness 
13.8. Differential Diagnosis of High-Capacity Individuals 
13.8.1 Introduction 
13.8.2 Proactive Diagnosis 
13.8.3 Comorbidities 
13.8.3.1. Attention Deficit Disorder with Hyperactivity, or without Hyperactivity 
13.8.3.2. Asperger's Type Autism Spectrum Disorders 
13.9. Comprehensive Treatment: Guidelines from the Health Care Setting 
13.9.1. Health Guidelines 
13.9.2. Family Guidelines 
13.9.3. School Guidelines 
13.10. Monitoring and Control 
13.10.1 Introduction 
13.10.2 Supervision of Compliance with Objectives 
13.10.3 Revisions and Guarantees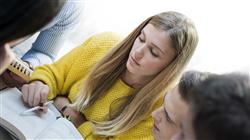 A program that provides you with a specialization that will open up professional possibilities in the field of teaching"