Professional Master's Degree
Child Psychomotricity for Teachers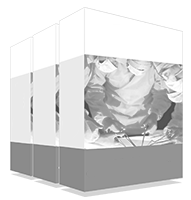 During the first stages of early childhood education, the development of motor skills is one of the main objectives for any teaching methodology of quality. And hand in hand with the development of the infant´s brain this field is considered to be one of the most interesting areas to work in for teachers of this particular age group. This TECH program offers thorough and intensive coverage of all the necessary skills that early childhood teachers have to master, providing them with the quality and intensity needed to develop professionally and compete among the very best in the industry.
The world's largest school of education"
Learn to develop your students' fine and general motor skills thanks to the expert skills you will acquire from this highly impactful, high quality Professional Master's Degree"
Activities aimed at promoting the development of motor skills require educators who have an extensive and up to date knowledge of the field, these tasks will allow them to plan and apply strategies, dynamics and techniques aimed at improving psychomotor skills 
This Professional Master's Degree in Child Psychomotricity for Teachers has compiled the most interesting theoretical and practical knowledge for teachers of this stage of the educational process, so that it can be applied to the early childhood classroom, and they can benefit from a unique opportunity for professional growth. 
This program is unique due to the fact that it can be taken in a 100% online format which is fully adaptable to the needs and obligations of any student as they themselves can self-manage their time to suit their own personal circumstances. Students will be able to choose on which days, at what time and how long to dedicate to their study of the contents of the program. 
The design and structure of the subjects and the units have been specifically designed to allow each student to choose their own schedule and self-manage their time. For this purpose, they will have access to theoretical materials presented through enriching texts, multimedia presentations, exercises and guided practical activities alongside motivational videos, master classes and case studies. From these they will be able to extract knowledge in an organized manner and improve their decision-making skills - a factor which will demonstrate their high-level of qualification within this area of teaching. 
A highly educational learning process aimed at those students who wish to surround themselves with the best and excel in their profession, not only to achieve their own personal goals, but principally to make a difference to the general education of their students.  
Contextual learning, supported by a multitude of practical cases which will enable you can to learn from authentic, true-to-life case studies"
This Professional Master's Degree in Child Psychomotricity for Teachers contains the most complete and up-to-date educational program on the market. The most important features include:  
Practical cases presented in simulated scenarios by experts in the field of study, where the student will evoke in an orderly manner the knowledge learned and demonstrate the acquisition of the competencies
The graphic, schematic, and practical contents with which they are created, provide scientific and practical information on the disciplines that are essential for professional practice
The latest news on the educational task of the early childhood education teacher
Practical exercises where the students undergo the self-assessment process to improve learning, as well as activities at different skill levels
Special emphasis on innovative methodologies and teaching research
Theoretical lessons, questions to the expert, debate forums on controversial topics, and individual reflection assignments
Content that is accessible from any fixed or portable device with an Internet connection
Immerse yourself in this complete program, in which you will find everything you need to improve professionally and compete with the best"
TECH includes, in its teaching staff, professionals belonging to the field of teacher training, who contribute to this education their vast work experience, as well as leading specialists from prestigious societies and universities. 
The multimedia content, developed with the latest educational technology, will provide the professional with situated and contextual learning, i.e., a simulated environment that will provide immersive learning programmed to train in real situations. 
This program is designed around Problem-Based Learning, whereby the professional must try to solve the different professional practice situations that arise throughout the program. For this purpose, the teacher will be assisted by an innovative interactive video system created by leading experts in the field of job preparation and orientation with extensive teaching experience.    
We offer you the best teaching methodology with a multitude of practical cases so that you can develop yourself professionally as if you were facing real cases"
The program gives students the opportunity to learn and grow as teachers, empowering them with educational tools and strategies which can be directly applied to the needs of their classrooms"
The structure of these contents has been designed by top level professionals from the field of education who possess a great deal of experience and recognized prestige in the teaching sector. A team of experts who will provide you with a realistic vision which has been adjusted according to the reality of working within this early stage of education. 
Updated according to the latest teaching criteria, the contents of this Professional Master's Degree will allow you to learn how to work with psychomotor skills in the infant classroom"
Module 1. Early Education
1.1. Early Care and Education Concepts 
1.1.1. The Shift from Early Stimulation to Early Care 
1.1.2. Definition of Early Care 
1.1.3. Fundamentals of Early Childhood Care 
1.1.4. Objectives, Principles and Levels of Early Care 
1.1.5. Levels of Early Care Prevention 
1.1.6. Early Care Support Service 
1.1.7. Family-Centered Early Care 
1.2. Basis of Motor Development 
1.2.1. Psychomotor Development and Perfection of Movements 
1.2.2. Concepts of Development, Maturation, Growth and Learning 
1.2.3. Motor Development: Beginnings and Basic Patterns 
1.3. Basis of Cognitive Development 
1.3.1. Neurological Bases of Cognitive Development 
1.3.2. Psychological Bases of Cognitive Development 
1.3.3. Cognitive Development from 0 to 2 Years 
1.3.4. Cognitive Development from 3 to 6 Years Old 
1.4. Social-Emotional Development in Early Childhood Care 
1.4.1. Socio-Emotional Development 
1.4.2. Emotional Regulation 
1.4.3. Attachment 
1.4.4. The Family as a Principle of Affective-Emotional Development 
1.4.5. The School, Children's Needs and Emotional and Affective Well-Being 
1.4.6. Development of Autonomy, Self-Concept and Self-Esteem 
1.4.7. Moral Development and Values Education in the Early Stages 
1.5. Diversity Programs 
1.5.1. Diversity and Inclusion 
1.5.2. The Classroom as a Space for Diversity 
1.5.3. Adapted Methodologies for the Attention of Diversity 
1.5.4. Play as a Means of Achieving Learning and Participation 
1.6. Early Stimulation 
1.6.1. Early Stimulation 
1.6.2. Where Can Stimulation Be Carried Out?
1.6.3. Stimulation Duration and Materials 
1.7. Basis to Structure an Early Childhood Stimulation Program 
1.7.1. Biological Basis of the Brain 
1.7.2. The Processes of Brain Development and Developmental Milestones 
1.7.3. Socio-Cultural Reality 
1.8. Development Programs as a Formal Modality in the Educational Project 
1.8.1. Fundamental Ideas 
1.8.2. General Objectives 
1.8.3. Concepts and Guidelines to Follow 
1.9. Influences on Child Development 
1.9.1. Factors Influencing Comprehensive Development in Childhood 
1.9.2. The Role of the Family and its Relationships 
1.9.3. The Role of the Environment 
1.10. Psychomotor and Sound Stimulation 
1.10.1. Movement and Psychomotor Skills in Early Stimulation 
1.10.2. General Recommendations for Psychomotor Development 
1.10.3. Sensory Periods and Early Stimulation 
1.10.4. Areas of Activity 
Module 2. Psychophysical Development at School Age and its Pedagogical Implications
2.1. Child Development
2.1.1. Definition of Development
2.1.2. Characteristics of Child Development
2.1.3. Influences on Child Development: Heredity, Environment and Critical Periods
2.1.4. Psychological Theories and Models of Child Development
2.2. Neurological Bases of Child Development
2.2.1. The Brain and its Influence on Learning
2.2.2. Current Overview of Neuroscience applied to Early Childhood Education
2.3. Prenatal and Neonatal Development
2.3.1. Periods of Prenatal Development
2.3.2. Factors Influencing Prenatal Development
2.4. Prenatal Stimulation
2.4.1. The Birth Process
2.4.2. Difficulties During Birth
2.4.3. Breastfeeding
2.4.4. The Newborn Baby
2.5. Physical Development from 0 to 3 Years
2.5.1. Maturation and Growth
2.5.2. Motor Capabilities
2.5.3. Sensory Capabilities
2.6. Cognitive Development from 0 to 3 Years
2.6.1. Piagetian Approach: Sensorimotor Stage
2.6.2. Information Processing Approach
2.7. Social and Emotional Development from 0 to 3 Years Old
2.7.1. Recognition of Others and the Self: Socialization and Self-Differentiation
2.7.2. Sexual Identity
2.7.3. Social Influences on Infant Development
2.7.4. Temperament
2.7.5. The First Emotions of the Child
2.7.6. Attachment
2.8. Physical Development from 3 to 6 Years Old
2.8.1. Maturation and Growth
2.8.2. Motor Skills
2.8.3. Brain Maturation
2.9. Cognitive Development from 3 to 6 Years Old
2.9.1. Piagetian Approach: Preoperational Stage
2.9.2. Vygostkian Approach
2.9.3. Information Processing Approach
2.10. Social and Emotional Development from 3 to 6 Years Old
2.10.1. Development of Self-Concept and Autonomy
2.10.2. Development of Sexual Identity
2.10.3. Play and Relationships with Other Children
2.10.4. Relationships with Adults
2.10.5. Emergence of Social Emotions
2.10.6. Emotional Intelligence in Early Childhood
2.11. Child Development from 7 to 12 Years Old
2.11.1. Physical and Motor Development
2.11.2. Cognitive Development
2.11.3. Socio-Affective and Moral Development
Module 3. Personalized Education. Anthropological, Philosophical, and Psychological Foundations 
3.1. The Human Person 
3.1.1. Educating Taking Into Account The Person 
3.1.2. Person and Human Nature 
3.1.3. Attributes or Radical Properties of the Person 
3.1.4. Strategies to Favor the Unfolding of the Person's Radical Attributes or Properties
3.1.5. The Human Person as a Dynamic System 
3.1.6. The Person and the Meaning That They Can Give to Their Life 
3.2. Pedagogical Foundations of Personalized Education 
3.2.1. The Educability of the Human Being as a Capacity for Integration and Growth 
3.2.2. What is Personalized Education (and what is not)?
3.2.3. Purposes of Personalized Education 
3.2.4. The Personal Teacher-Student Encounter 
3.2.5. Protagonists and Mediators 
3.2.6. The principles of Personalized Education 
3.3. Learning Situations in Personalized Education 
3.3.1. The Personalized Vision of the Learning Process 
3.3.2. Operational and Participative Methodologies: General Characteristics 
3.3.3. Learning Situations and Their Personalization 
3.3.4. Materials and Resources Function 
3.3.5. Evaluation as a Learning Situation 
3.3.6. The Personalized Educational Style: its Five Manifestations 
3.3.7. How to Promote the Five Manifestations of the Personalized Educational Style
3.4. Motivation: A Key Aspect of Personalized Learning 
3.4.1. Influence of Affectivity and Intelligence in the Learning Process 
3.4.2. Definition and Types of Motivation 
3.4.3. Motivation and Values 
3.4.4. Strategies to Make the Learning Process More Attractive 
3.4.5. The Playful Aspect of Schoolwork 
3.5. Metacognitive Learning 
3.5.1. What Should Students Be Taught in Personalized Education?
3.5.2. Meaning of Metacognition and Metacognitive Learning 
3.5.3. Metacognitive Learning Strategies 
3.5.4. Consequences of Learning in a Metacognitive Way 
3.5.5. How to Assess Whether the Student Is Learning in a Meaningful Way
3.5.6. Keys To Educate in Creativity 
3.6. Personalizing the Organization of the School Center 
3.6.1. Factors in the Organization of a School 
3.6.2. The Personalized School Environment 
3.6.3. The Students 
3.6.4. The Teachers 
3.6.5. The Families 
3.6.6. The School as an Organization and as a Community 
3.6.7. What Indicators Can We Use to Evaluate the Educational Personalization of a School?
3.7. Identity and Profession
3.7.1. Personal Identity: A Personal and Collective Construction
3.7.2. Lack of Social Valuation
3.7.3. Cracking and Identity Crisis
3.7.4. Professionalization Under Debate
3.7.5. Between Vocation and Expert Knowledge
3.7.6. Teachers as Artisans
3.7.7. Fast Food Behavior
3.7.8. Unrecognized Good Guys and Unknown Bad Guys
3.7.9. Teachers Have Competitors
3.8. The Process of Becoming a Teacher
3.8.1. Initial Training Matters
3.8.2. At the Beginning, the More Difficult, the Better
3.8.3. Between Routine and Adaptation
3.8.4. Different Stages, Different Needs
3.9. Characteristics of Effective Teachers
3.9.1. The Literature on Effective Teachers
3.9.2. Value-Added Methods
3.9.3. Classroom Observation and Ethnographic Approaches
3.9.4. The Dream of Having Countries with Good Teachers
3.10. Beliefs and Change
3.10.1. Analysis of Beliefs in the Teaching Profession
3.10.2. Many Actions and Little Impact
3.10.3. The Search for Models in the Teaching Profession
Module 4. Self-Knowledge and Personal Autonomy in Early Childhood Education 
4.1. The Development Environment
4.1.1. Definition of Self-Awareness, Self-Concept and Self-Esteem
4.1.2. The First Context of Development: The Family Environment
4.1.3. The Age for Breastfeeding
4.1.4. The Role of Parents in Child Development  
4.2. The Origins of Competition  
4.2.1. Introduction  
4.2.2. Individual Differences at Birth  
4.2.3. Cognitive Development  
4.2.4. Communication
4.2.5. Motivation  
4.3. Development of the Sense of Self: Background  
4.3.1. Introduction  
4.3.2. Freudian Theory of Development  
4.3.3. Some Key Psychoanalytic Theories in Development  
4.3.4. Theoretical Models of Cognitive Development  
4.3.5. The Computational Approach or Cognitive Psychology  
4.3.6. The Systemic Approach to Development  
4.3.7. Early Emotional Development  
4.4. The Importance of Others  
4.4.1. Introduction  
4.4.2. Link  
4.4.3. Fear of Strangers  
4.4.4. Response to the Absence of Family Figures  
4.5. Self-concept: Current Situation and Teaching Role  
4.5.1. Conceptual Delimitation and Components of Self-Concept  
4.5.2. Stages of Self-Concept Development  
4.5.3. Self-Concept: Hierarchical-Multidimensional Model  
4.5.4. Self-Concept: Academic and Non-Academic Dimensions  
4.5.5. The Teacher's Role in Self-Concept  
4.6. The Origins of Autonomy  
4.6.1. Introduction  
4.6.2. The Separation-Individuation Process  
4.6.3. Separation Resistance  
4.6.4. Non-Autonomous Operation  
4.7. Autonomy and Learning  
4.7.1. Introduction  
4.7.2. Learning How to Face Reality  
4.7.3. The Role of Play in Learning to Confront Reality  
4.8. The Child in the Family: Influences on Learning  
4.8.1. Introduction  
4.8.2. Relationship with Parents  
4.8.3. Relationship with Siblings  
4.9. Development of Self-Awareness and Autonomy in the Early Childhood Classroom  
4.9.1. Introduction  
4.9.2. Learning How to Learn  
4.9.3. Practical Resources for Self-Awareness Education  
4.9.4. Guidelines for Autonomy Education in the Classroom  
4.9.5. Final Conclusions  
4.10. Assessment of Self-Concept and Self-Esteem in the Early Childhood Classroom  
4.10.1. Introduction  
4.10.2. First Considerations on the Assessment of Self-Concept and Self-Esteem  
4.10.3. Assessment of Self-Concept and Self-Esteem in the Classroom  
4.10.4. Warning Signs to Detect Potential Self-Concept and Self-Esteem Problems in Children  
Module 5. Neuromotor Development and Didactics of Physical Education 
5.1.  Human Neuromotor Development 
5.1.1. How to Study this Unit
5.1.2. The Early Childhood Education Stage 
5.1.3. Neuromotor and Executive Functions 
5.1.4. Projects and Organization of Activities Based on Neuromotor Development 
5.1.5. Bibliographical References 
5.2. Motor Learning and Motor Competence 
5.2.1. How to Study this Unit
5.2.2. Constructivist Development applied to Physical Education. Key Concepts 
5.2.3. Ecological Approach to the Motor Competency Process 
5.2.4. Bibliographical References 
5.3. Fundamentals of Motor Games as an Educational Resource 
5.3.1. How to Study this Unit
5.3.2. Motor Skills and Motor Play 
5.3.3. The Motor Game: Characteristics and Application 
5.3.4. Typology of Games for Students in the Early Childhood Education Stage 
5.3.5. Teaching Strategies for Motor Play 
5.3.6. Bibliographical References 
5.4. Fields of Work of Psychomotor Skills in Early Childhood Education. Competencies, objectives, contents and evaluation process
5.4.1. How to Study this Unit
5.4.2. Competencies and Objectives 
5.4.3. The Evaluation Process 
5.4.4. The Psychomotor Session 
5.4.5. Bibliographical References 
5.5. Contents (I). Elements and Characteristics of the Body Scheme in Pre-school Education 
5.5.1. How to Study this Unit
5.5.2. Psychomotor Education: The Body Scheme 
5.5.3. Tonic Control and Postural Control 
5.5.4. Respiratory Control 
5.5.5. Laterality 
5.5.6. Spatial-Temporal Structuring 
5.5.7. Bibliographical References 
5.6. Contents (II). Development of Psychomotor Coordination in Early Childhood Education 
5.6.1. How to Study this Unit
5.6.2. Types of Psychomotor Coordination 
5.6.3. The Development of Psychomotor Coordination 
5.6.4. Practical Proposals 
5.6.5. Bibliographical References 
5.7. Contents (III). Basic Motor Skills in Physical Education 
5.7.1. How to Study this Unit 
5.7.2. Displacements 
5.7.3. Turns 
5.7.4. Jumps 
5.7.5. Launches 
5.7.6. Receptions 
5.8. Health Education: Hygienic-Postural Habits in Physical Education 
5.8.1. How to Study this Unit 
5.8.2. Joint by Joint 
5.8.3. Strength as a Basic Fundamental Physical Ability 
5.8.4. Resistance 
5.8.5. Speed 
5.8.6. Range of Motion 
5.8.7. Bibliographical References 
5.9. New Methodological Proposals for a Physical Education of the 21st Century
5.9.1. How to Study this Unit
5.9.2. Contexts of Excellence, Creativity and Learning 
5.9.3. Learning Environments and Movement 
5.9.4. TIC-TAC in Physical Education 
5.9.5. Educational Gamification 
5.9.6. Bibliographical References
Module 6. Physical Education, Health and Values Education
6.1. Physical Education and Health
6.1.1. Physical Education and Health
6.1.2. Definition of Physical Education and its Relation to Health
6.1.3. Physical Education and Health: Scientific Evidence
6.1.4. Another Health-Related Term: Quality of Life
6.2. Physical Education and Health: Training in Primary Education (I)
6.2.1. Fitness or Physical Condition
6.2.2. Training and Adaptation
6.2.3. Fatigue and Recovery
6.2.4. Training Components
6.2.5. Principles of Training
6.3. Physical Education and Health: Training in Primary Education (II)
6.3.1. Athletic or Sporting Fitness
6.3.2. Adaptation to Training
6.3.3. Energy Systems of Energy Production
6.3.4. Before You Start: Safety
6.3.5. Conditional and Coordinative Capacities
6.4. Physical Education and Health: Training in Primary Education (III)
6.4.1. Evaluation of the Intensity of Exertion in Physical Education
6.4.2. Work of the Conditional Capacities in Physical Education: Primary Education
6.4.3. Evaluation of Conditional Abilities in Physical Education: Primary Education
6.5. Physical Education and Health: Basic First Aid (I)
6.5.1. Introduction and General Principles
6.5.2. Evaluation of the Injured Person
6.5.3. Order of Action: Basic Cardiopulmonary Resuscitation
6.5.4. Consciousness Alterations. Lateral Safety Position
6.5.5. Airway Obstruction: Asphyxias
6.6. Physical Education and Health: Basic First Aid (II)
6.6.1. Hemorrhages: Shock
6.6.2. Trauma
6.6.3. Injuries Due to Temperature
6.6.4. Neurological Emergencies
6.6.5. Other Emergencies
6.6.6. The First Aid Kit
6.7. Didactics of Physical Education in Relation to Health and Improvement of Quality of Life in Primary Education
6.7.1. Hygiene in Physical Education
6.7.2. Teaching First Aid in Primary Education
6.7.3. Physical Activity and Health Contents
6.8. Didactics of Physical Education in Relation to Values Education in Primary Education
6.8.1. Methodology of Education in Attitudes, Values and Norms
6.8.2. Influence of the Social Context on Education in Attitudes, Values and Norms
6.8.3. Attitude, Values and Standards Education Evaluation
6.8.4. Educational Intervention in Attitudes, Values and Norms in Physical Education
6.9. Current and Future of Physical Education
6.9.1. Physical Education Today
6.9.2. The Future of Physical Education
6.10. The Physical Education Professional
6.10.1. Characteristics of the Physical Education Professional
6.10.2. Design of Activities in Physical Education
Module 7. Anatomical, Physiological and Psychological Bases of Physical Education
7.1. Introduction to the Human Body
7.1.1. The Human Body
7.1.2. Levels of Organization
7.1.3. Anatomical Position and Directions
7.1.4. Axes and Body Planes
7.1.5. The Cell and Tissues
7.1.6. The Cell: Size, Shape and Composition
7.1.7. Tissues. Type: Conjunctive, Muscular, and Nervous
7.2. The Bone and Joint System. Bone Growth and Development
7.2.1. The Bone System
7.2.2. Anatomical Structure: The Skeleton
7.2.3. Bone Tissue and Bone Types
7.2.4. Functions of the Skeletal System
7.2.5. The Articular System
7.2.6. Bone Growth and Development
7.3. The Muscular System. Muscular Growth and Development
7.3.1. The Muscular System
7.3.2. Structure of the Muscular System. Fibers and Myofibrils
7.3.3. Muscle Contraction Types of Contraction
7.3.4. Functions of the Muscular System. Muscular Growth and Development
7.4. The Cardiorespiratory System. Evolutionary Characteristics of the System
7.4.1. The Cardiorespiratory System
7.4.2. Circulatory System
7.4.3. Respiratory System
7.4.4. Circulatory and Respiratory System Functions
7.4.5. Basic Physiology of the Circulatory and Respiratory Systems
7.4.6. Evolutionary Characteristics of the Cardiorespiratory System
7.5. The Nervous System. Physical Education Classroom Implications
7.5.1. The Nervous System
7.5.2. Anatomical Organization and Structure
7.5.3. Functions
7.5.4. Evolutionary Characteristics and Implications of the System in Physical Education Classes
7.6. Blood
7.6.1. Blood Characteristics
7.6.2. Blood Plasma
7.6.3. Formal Elements
7.6.4. Red Blood Cells (Red Blood Cells)
7.6.5. Leukocytes (White Blood Cells)
7.6.6. Red Blood Cells and Coagulation
7.7. Energy Metabolism
7.7.1. Energy Sources
7.7.2. Carbohydrates
7.7.3. Fats
7.7.4. Proteins
7.7.5. Bioenergy ATP production
7.7.6. ATP-PC System or Alactic Anaerobic System
7.7.7. Glycolytic or Lactic Anaerobic
7.7.8. Oxidative or Anaerobic
7.7.9. Energy Consumption at Rest and During Exercise
7.7.10. Adaptations to Aerobic Training
7.7.11. Causes of Fatigue
7.8. Evolutionary Characteristics of Human Behavior in Physical Education Classrooms
7.8.1. Concept and Factors Influencing Student Growth and Development
7.8.2. Psychological
7.8.3. Neuromotor Area
7.8.4. Cognitive Domain
7.8.5. Socio-Affective Area
7.9. Psychology in Physical Education
7.9.1. Human Behavior and Psychological Fields of Action in Physical Activity and Sport
7.9.2. Psychology in Physical Activity and Sport: Praxis
7.9.3. Problem Solving Techniques in Physical Activity and Sports
7.10. Development of Autonomy
7.10.1. Control of One's Own Body
7.10.2. The Evolution of Children's Autonomy
Module 8. Knowledge of Oneself, of the Environment and Personal Autonomy in Physical Education
8.1. Curricular Framework for Physical Education in Pre-School Education
8.1.1. Body and Movement in the LOE
8.1.2. The Domains of Experience and the Development of Motor Skills
8.1.3. The Globalizing Approach to Early Childhood Education: Methodological Implications in Physical Education
8.2. The Construction of Identity and Knowledge of One's Own Body
8.2.1. The Construction of Personal Identity
8.2.2. Knowledge of One's Own Body
8.3. Body Language and the Construction of Personal Identity and Autonomy
8.3.1. Conceptual Framework of Corporal Expression
8.3.2. Body Expression in the Early Childhood Education Curriculum
8.3.3. Symbolic Play and Dramatic Play as Methodological Resources in Body Language and Expression
8.4. The body and Interaction with the Environment I. Spatial Organization
8.4.1. Spatial Organization
8.4.2. The Ontogenesis of Spatial Organization
8.4.3. Activities and Games for the Development of Spatial Organization
8.5. The Body and Interaction with the Environment II. Organizing Time
8.5.1. Organizing Time
8.5.2. Temporal Notions: Order, Duration and Rhythm
8.5.3. Ontogenesis of Temporal Organization
8.5.4. Motor Play as a Fundamental Element for the Development of Spatial-Temporal Organization
8.6. The Body and Interaction with the Environment II. Coordination
8.6.1. What is General Dynamic Coordination?
8.6.2. Evolution of Coordination
8.6.3. Factors Influencing Coordination
8.6.4. Motor Play in Early Childhood Education as an Important Element in Motor Development
8.6.5. Didactic Orientations
8.7. Knowledge of the Natural Environment in Physical Education I. Activities in Nature
8.7.1. Conditions of the Natural Environment that Stimulate Growth and Motor Skills
8.7.2. Guidelines for AFMN Design
8.7.3. Implications of Considering AFMN as School Content
8.8. Knowledge of the Environment in Physical Education II. Educational Aquatic Activities
8.8.1. Motor Development in Water
8.8.2. Evolution of Motor Patterns and Aquatic Skills
8.8.3. Guidelines for the Design of Aquatic Activities
8.9. Physical Education and Interdisciplinary Work
8.9.1. Interdisciplinarity in Early Childhood Education: The Globalizing Approach
8.9.2. The Globalizing Approach in Physical Education
8.9.3. Globalizing Methodologies in Physical Education: Motor Stories and Motor Songs
8.10. Professional Coordination
8.10.1. The Importance of Teacher Coordination in Physical Education
8.10.2. Teamwork
Module 9. Theory and Individual and Collective Practice of Motor and Pre-Sports Games in Early Childhood Education
9.1. Play
9.1.1. Theoretical Approach to the Game Concept
9.1.2. The Game and its Pedagogical Importance
9.2. Play and Creativity
9.2.1. Play, Thinking and Creativity
9.2.2. Game Classification
9.3. Play in Pre-School Education
9.3.1. The Importance of Play in Early Childhood Education
9.3.2. Specific Contents Related to Play in Early Childhood Education
9.3.3. Methodological Criteria that Must Govern the Game
9.4. Components of the Motor Area
9.4.1. Components of the Motor Area
9.4.2. Classification and Development
9.5. Motor Skills in Early Childhood Education
9.5.1. Motor and Psychomotor Development
9.5.2. Factors Influencing Motor Development
9.5.3. Motor Skills
9.6. The Motor Game
9.6.1. Concept
9.6.2. Classification
9.6.3. Components and Aspects of Motor Play
9.7. Material Resources
9.7.1. The Facilities
9.7.2. The Toy
9.7.3. Materials
9.7.4. Safety of Toys and Materials
9.8. Games
9.8.1. Traditional and Popular Games
9.8.2. Symbolic Development, Dramatization and Expression Games. Motor Story
9.8.3. Motor Skills Development Games: Circuits, Gymkhanas and Learning Environments
9.9. Intelligence and the Theory of Multiple Intelligences from a Gaming Perspective
9.9.1. The Theory of Multiple Intelligences
9.9.2. The Role of Gaming in this Theory
9.10. The Design of the Motor Game
9.10.1. General Considerations
9.10.2. The Design of the Motor Game
Module 10. Artistic and Expressive Physical Activities: Dance, Rhythm and Body Expression
10.1. Fundamentals of Artistic and Expressive Physical Activities
10.1.1. Justification in the Early Childhood Education Curriculum
10.1.2. Area 1: Self-Awareness and Personal Autonomy
10.1.3. Area 2: Languages: Communication and Representation
10.1.4. Historical and Social Evolution
10.2. Artistically Expressive Physical Activities in Education: Transversality
10.2.1. Skills
10.2.2. Area 1: Knowledge of the Environment
10.2.3. Area 2: Languages: Communication and Representation
10.3. Pedagogical Bases of Corporal Expression
10.3.1. The Body Expression
10.3.2. The Body and Space
10.3.3. Body Expression Techniques
10.4. Body Expression: The Body
10.4.1. Body Scheme
10.4.2. Tonic Regulation
10.4.3. Postural Adjustment
10.4.4. Balance and Body Alignment
10.4.5. Laterality
10.4.6. Motor Coordination
10.4.7. Relaxation
10.5. Pedagogical Bases of Rhythmic Activities
10.5.1. Music
10.5.2. The Weather
10.5.3. The Rhythm
10.5.4. The Movement
10.5.5. Methodology
10.6. Pedagogical Bases of Dance
10.6.1. Definition of Dance
10.6.2. Dance Forms
10.6.3. Dance Dimensions
10.6.4. Elements of Dance
10.6.5. Objectives, Aspects and Classification of Dance
10.6.6. Choreography
10.6.7. Methodology
10.7. Psychological Bases of Rhythm and Body Expression
10.7.1. Multiple Intelligences
10.7.2. Emotions
10.7.3. Personality
10.8. Psychological Bases of Dance
10.8.1. Attention
10.8.2. Motivation
10.8.3. Creativity
10.8.4. Learning and Memory
10.9. Dance at School
10.9.1. Choreographed Dances
10.9.2. Creative Dances
10.9.3. Methodology of Dance Activities
10.10. Programming and Evaluation
10.10.1. Programming in the First Cycle of Early Childhood Education
10.10.2. Evaluation in the First Cycle of Early Childhood Education
10.10.3. Programming in the Second Cycle of Early Childhood Education
10.10.4. Evaluation in the Second Cycle of Early Childhood Education
A unique, key and decisive training experience to boost your professional development"