Visual Impairment and Educational Intervention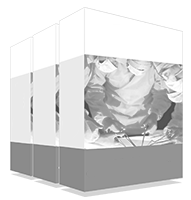 Visual abilities are assumed in the academic environment, so sometimes there is not enough knowledge to detect problems associated with a visual impairment or disability, which requires qualified and prepared personnel. In addition, when this type of problem is detected in class, it is necessary to know how to give the appropriate response through educational intervention, either with curricular adaptations, reinforcement classes or incorporating the use of adapted means to help the student follow the rhythm of the class, which requires a broad knowledge of the different options and intervention alternatives.
The world's largest school of education"
This Postgraduate Diploma in Visual Impairment and Educational Intervention will generate a sense of confidence in your professional performance, which will help you grow both personally and professionally"
This training makes professionals in this field increase their capacity for success, which results in a better praxis and performance that will have a direct impact on the educational treatment, on the improvement of the educational system and on the social benefit for the whole community.
In response to the demand for professionals prepared to detect and intervene in the field of problems associated with vision, this program focused on education has been developed.
Special emphasis is placed on classroom learning, but above all, on the development of reading and writing skills, in order to learn how to detect visual problems, their consequences and the most appropriate way to intervene in each case.
An essential feature of this program is the description of both the symptomatology and the problems associated with visual impairment in the classroom, which enables a comprehensive approach to any adversity related to the visual system in school performance.
A unique opportunity to contemplate the wide range of education with respect to visual system problems, covering the various interventions addressed with sufficient clarity to be applied in professional practice.
This program offers a broad and comprehensive view of the complex world of the visual system and its implications in different areas of life, including academia, gathering the different theoretical and practical approaches, so that any interested professional will first know what the visual system is, how it develops, what deficiencies it may present, how to detect them, and what interventions to carry out, all with the objective of making it applicable to the workplace.
This is an improvement over programs that focus on physiological bases and physical and functional problems; or exclusively psycho-pedagogical programs, where the implications of visual impairment in the educational system are studied in depth.
Update your knowledge through this Postgraduate Diploma in Visual Impairment and Educational Intervention"
This Postgraduate Diploma in Visual Impairment and Educational Intervention contains the most complete and up-to-date educational program on the market. The most important features include:
Case studies presented by experts in Visual Impairment and Educational Intervention
The graphic, schematic, and practical contents with which they are created provide scientific and practical information on the disciplines that are essential for professional practice.
Latest advances in Visual Impairment and Educational Intervention
It contains practical exercises where the self-evaluation process can be carried out to improve learning
Special emphasis on innovative methodologies in Visual Impairment and Educational Intervention
All of this will be complemented by theoretical lessons, questions to the expert, debate forums on controversial topics, and individual reflection assignments.
Content that is accessible from any fixed or portable device with an Internet connection
This Postgraduate Diploma is the best investment you can make when selecting a refresher program, for two reasons: in addition to updating your knowledge in Visual Impairment and Educational Intervention, you will also obtain a qualification from TECH Technological University"
It includes in its teaching staff professionals belonging to the teaching and pedagogy fields, who contribute their work experience to this program, as well as renowned specialists belonging to leading societies and prestigious universities.
Thanks to its multimedia content developed with the latest educational technology, they will allow the professional a situated and contextual learning, that is to say, a simulated environment that will provide an immersive learning programmed to train in real situations.
This program is designed around Problem-Based Learning, whereby the educators must try to solve the different professional practice situations that arise during the academic program. For this purpose, teachers will be assisted by an innovative interactive video system developed by renowned experts in the field of Visual Impairment and Educational Intervention with extensive teaching experience.
Increase your decision-making confidence by updating your knowledge with this University Expert course"
Make the most of this opportunity to learn about the latest advances in Visual Impairment and Educational Intervention and improve your students' skill set"
The structure of the contents has been designed by a team of professionals from the best educational institutions and universities in the country, who are aware of the relevance of up-to-date, innovative education and are committed to quality teaching using new educational technologies.
This Postgraduate Diploma in Visual Impairment and Educational Intervention contains the most complete and up-to-date program on the market"
Module 1. Fundamentals of Learning and School Performance
1.1. Defining Learning
1.1.1. Understanding Learning
1.1.2. Types of Learning
1.2. The Characteristics of Learning
1.2.1. Learning Classification
1.2.2. Theories on Learning
1.3. Learning Assessment
1.3.1. Learning in Childhood
1.3.2. Learning in Adolescence
1.4. Basic Processes in Learning
1.4.1. The Sensation Process in Learning
1.4.2. The Perception Process in Learning
1.5. Attention Processes in Learning
1.5.1. The Process of Attention in Learning
1.5.2. Attention Problems in Learning
1.6. Cognitive Processes and Metacognitive Learning
1.6.1. The Cognitive Process in Learning
1.6.2. The Process of Metacognition in Learning
1.7. Evolution of Psychological Processes in Learning
1.7.1. Origin of Psychological Processes in Learning
1.7.2. Evolution of Psychological Processes in Learning
1.8. The Role of the Family in Education
1.8.1. The Family as the First Socializing Agent in Learning
1.8.2. Family Educational Models
1.9. The Educational Context
1.9.1. Features of Non-formal Education
1.9.2. Features of Formal Education
1.10. Learning Difficulties
1.10.1. Difficulties due to Cognitive Impairments
1.10.2. Difficulties in Academic Performance
Module 2. Visual Disability and Educational Intervention
2.1. Defining Visual Disability 
2.2. Visual Impairment and Blindness in Child Development 
2.3. Intervention in Early Years of Life: Early Care 
2.4. Educational Inclusion: The Specific Educational Support Needs of Students with Visual Impairment 
2.5. Educational Inclusion: Curricular Adaptations for Students with Visual Impairment 
2.6. Visual Stimulation and Rehabilitation 
2.7. Braille Reading and Writing System 
2.8. Tiflotechnology and Assistive Technology for Educational Use
2.9. Deaf-Blindness Intervention
Module 3. The Visual System and Learning
3.1. Visual Development and Learning
3.1.1. Evolutionary Development of Vision
3.1.2. Visual Problem Indicators in Learning
3.2. Vision and Academic Failure
3.2.1. Symptomatology of Visual Problems at School
3.2.2. Detection of Visual Problems at School
3.3. Attention Processes and Perceptual Learning
3.3.1. Attention Models
3.3.2. Types of Care
3.4. Perceptual Processes in Learning I
3.4.1. Visual Discrimination
3.4.2. Constancy of Form
3.5. Perceptual Processes in Learning II
3.5.1. Visual Closure
3.5.2. Background Figure
3.6. Perceptual Processes in Learning III
3.6.1. Laterality
3.6.2. Visuospatial Organization
3.7. Perceptual Processes in Learning IV: Memory
3.7.1. Visual Memory
3.7.2. Auditory Memory
3.7.3. Multisensorial Memory
3.8. Attention and Visual Perception Problems
3.8.1. Attention Deficit Disorder with or without Hyperactivity
3.8.2. Reading Problems: Delayed Reading Acquisition
3.8.3. Writing Problems
3.9. Problems Associated with Visual Information Processing
3.9.1. Discrimination Difficulties
3.9.2. Closure and Inversion Difficulties
3.10. Problems Associated with Visual Memory
3.10.1. Short-Term Memory Difficulties vs. Long-Term Visual
3.10.2. Difficulties with Other Memory Like Semantic Memory
3.11. Other Vision-Related Learning Problems
3.11.1. Mental Disability and Intellectual Disability
3.11.2. Other Development Disorders
3.12. Educational Intervention in Visual Impairment
3.12.1. Curricular Adaptations to Visual Impairment
3.12.2. Media Adaptations to Visual Impairment
Module 4. Ergonomics and Lighting
4.1. Ergonomics: General Concepts
4.1.1. Introduction to Ergonomics
4.1.2. Basic Principles of Ergonomics
4.2. Lighting and Ergonomics
4.3. Ergonomics in Working with Data Visualization Displays
4.4. Lighting Design in the Classroom
4.4.1. Lighting Requirements
4.4.2. Furniture Requirements
4.5. Ergonomics and Optometry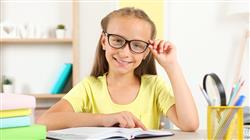 A unique, key and decisive training experience to boost your professional development"