Principles of Bilingualism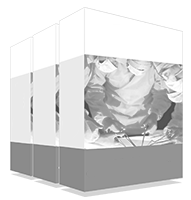 Conventional methods of teaching a second language, such as demonstrative classes or mechanical exercises, slow down learning and seriously affect students' motivation, as confirmed by statistical data reflecting the failure of the traditional system and methodology. The pedagogical proposal focuses on the adaptation of teacher training to social, pedagogical and technological changes. Just as students learn differently, teachers must also teach differently.
completion date
05/21/2023
The world's largest school of education"
This Postgraduate Certificate in Principles of Bilingualism will generate a sense of confidence in the performance of your profession, which will help you grow personally and professionally"
In educational terms, bilingualism refers to the use of two languages as a vehicle for teaching the content of one or more subjects within the curriculum.
In the teaching field, methodological trends and approaches not only require an adaptation in the way a second language is taught in the classroom, but also a new approach.
Foreign language teachers play an important role in bilingual programs, because the language they teach is now useful in other subjects or professional modules within the syllabus.
Update your knowledge through the program in Principles of Bilingualism"
This Postgraduate Certificate in Principles of Bilingualism contains the most complete and up-to-date educational program on the market. The most important features of the include:
More than 75 practical cases presented by experts in Principles of Bilingualism
The graphic, schematic, and practical contents with which they are created provide scientific and practical information on the disciplines that are essential for professional practice.
Latest news on Principles of Bilingualism
It contains practical exercises where the self-assessment process can be carried out to improve learning
Special emphasis on innovative methodologies in Principles of Bilingualism
Content that is accessible from any fixed or portable device with an Internet connection
This Postgraduate Certificate is the best investment you can make when selecting a refresher program, for two reasons: in addition to updating your knowledge in Principles of Bilingualism, you will obtain a qualification from TECH"
The teaching staff includes professionals from the field of Principles of Bilingualism who bring their experience to this educational program, as well as renowned specialists belonging to leading societies and prestigious universities.
The multimedia content developed with the latest educational technology will provide the professional with situated and contextual learning, i.e., a simulated environment that will provide an immersive training program to train in real situations.
This program is designed around Problem-Based Learning, whereby the educators must try to solve the different professional practice situations that arise throughout the educational program. For this purpose, the teacher will be assisted by an innovative interactive video system created by renowned and experienced experts in the field of Principles of Bilingualism with extensive teaching experience.
Increase your decision-making confidence by updating your knowledge through this ##ESTUDIO#"
Take the opportunity to learn about the latest developments in Principles of Bilingualism and improve your students' education"
The structure of the contents has been designed by a team of professionals from the best educational institutions and universities in the country, who are aware of the relevance of up-to-date, innovative training and are committed to quality teaching using new educational technologies.
This Postgraduate Certificate in Principles of Bilingualism contains the most complete and up-to-date program on the market"
Module 1. Principles of Bilingualism
1.1. Definition and History of Bilingualism
1.1.1. Definition of Bilingualism
1.1.2. The Languages in Contact
1.1.3. Definition of Multilingualism
1.1.4. Multilingualism in the World
1.1.5. Types of Bilingualism
1.2. Bilingualism Models in Education
1.2.1. Bilingualism in Education
1.2.2. Models of Bilingual Education
1.2.3. Models of Bilingualism in the World
1.2.4. Bilingualism in Canada
1.2.5. Bilingualism in the US
1.2.6. Bilingualism in Spain
1.2.7. Bilingualism in Latin America
1.3. Cultural Dimension of Bilingualism
1.3.1. Intercultural Bilingual Education (IBE)
1.3.2. The History of the IBE
1.3.3. Bilingualism and Cultural Diversity in the Classroom
1.3.4. Bilingualism and Cultural Identity
1.4. Mother Tongue Role in Bilingual Education
1.4.1. The Acquisition of Language in a Bilingual Context
1.4.2. Late Bilingualism and the Mother Tongue
1.4.3. The Mother Tongue and Emotions
1.4.4. The Mother Tongue in the Classroom
1.4.5. Use of the Mother Tongue in the Foreign Language Classroom
1.5. Neuroeducation and Bilingualism
1.5.1. The Bilingual Brain
1.5.2. The Age Factor
1.5.3. The Quality Factor
1.5.4. The Method Factor
1.5.5. The Language Factor
1.5.6. The Number Factor
1.6. Cummins Theories about Bilingualism
1.6.1. Introduction
1.6.2. Theory of Linguistic Interdependence
1.6.3. The Threshold Hypothesis
1.6.4. Additive and Subtractive Bilingualism
1.6.5. The Importance of the Mother Tongue
1.6.6. The Programs of Linguistic Immersion
1.7. BICS and CALP
1.7.1. General Framework
1.7.2. Initial Theory
1.7.3. Definition of BICS
1.7.4. Definition of CALP
1.7.5. The Relationship between BICS and CALP
1.7.6. Contributions of the Theory
1.7.7. Criticism of the Theory
1.8. Early Literacy in Bilingual Children
1.8.1. Definition of Emergent Literacy
1.8.2. Growing up in a Bilingual Family
1.8.3. Reading Stories in the Mother Tongue
1.8.4. Literacy in L2 as Instructional and Majority
1.8.5. Literacy in L2 as a Foreign Language
1.9. Relations and Influences between L1 and L2
1.9.1. Family Literacy
1.9.2. Mother Tongue Literacy at School
1.9.3. Impact of Literacy in L1 and L2
1.9.4. Advantages of the Use of the Mother Tongue in the Bilingual Classroom
1.9.5. The Mother Tongue in the Teaching of English
1.10. Role of the Bilingual Teacher
1.10.1. The Role of the Bilingual Teacher
1.10.2. The Bilingual Teacher as an Intercultural Educator
1.10.3. Languages and the Bilingual Teacher
1.10.4. The Training Needs
A unique, key and decisive training experience to boost your professional development"