Emotional Intelligence for Infant School Students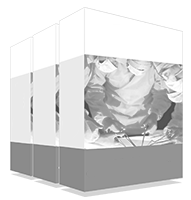 Emotions are the fundamental axis of a large part of our lives, whether it is to make decisions related to the heart or even to buy any type of product or service. That's why advertising companies try to change our emotions by associating them with positive aspects.
The world's largest school of education"
This Postgraduate Certificate in Emotional Intelligence for Infant School Students will generate a sense of security in the performance of your profession, which will help you grow personally and professionally"
However, emotions not only control our behavior as consumers, but they also affect all aspects of our lives, including health. This is why it is important to understand them and learn how to make the best use of them - an aspect that our Emotional Intelligence deals with.
It has emerged as an independent discipline with a theoretical body based on neuroscience and a wide field of application, whether in the field of health or human development, as well as in aspects leading to improve social, school and work relationships.
Hence the need to have qualified and prepared professionals who know the origin, justification and application of Emotional Intelligence techniques to every aspect of our lives, thereby achieving greater personal balance and health.
There are many benefits of Emotional Intelligence in the school environment, improving the atmosphere among colleagues, facilitating learning and motivation of students; also in the workplace has become an essential tool both to deal with the relationship with customers, as with the rest of the colleagues, increasing work efficiency and satisfaction in the same.
A unique opportunity to contemplate the wide range of Emotional Intelligence applied in the most diverse areas addressed with sufficient clarity to be applied in professional practice.
This Postgraduate Certificate offers a broad and complete vision of the complex world of Emotional Intelligence from the applied perspective, starting from the theoretical and biological bases, gathering the different practical approaches, so that any interested professional knows first, what is Emotional Intelligence, how to evaluate and interpret it and, above all, how to apply it to his or her job.
This gives the course an advantage over other eminently theoretical programs; or programs that exclusively cover one area of practice. This vision allows a better understanding of the operation from different areas, so that the professional can have different options for its application in his/her job according to their interest.
Update your knowledge through the program Emotional Intelligence for Infant School Students"
This Postgraduate Certificate in Emotional Intelligence for Infant School Students contains the most complete and up-to-date educational program on the market. The most outstanding features of the University Course are:
   
Development of more than 75 case studies presented by experts in Emotional Intelligence for Infant School Students The graphic, schematic and eminently practical contents with which they are conceived, gather scientific and practical information on those disciplines that are essential for professional practice
New on Emotional Intelligence for Infant School Students Contains practical exercises where the self-assessment process can be carried out to improve learning
With special emphasis on innovative methodologies in Emotional Intelligence for Infant School Students. All this will be complemented with theoretical lessons, questions to the expert, discussion forums on controversial topics and individual reflection work.
Content that is accessible from any fixed or portable device with an Internet connection
This Postgraduate Certificate may be the best investment you can make in the selection of a refresher program for two reasons: in addition to updating your knowledge in the Emotional Intelligence for Infant School Students, you will obtain a Postgraduate Certificate issued by TECH"
It includes in its teaching staff professionals belonging to the field of Emotional Intelligence for Early Childhood Students, who pour into this training the experience of their work, in addition to recognized specialists belonging to reference societies and prestigious universities.
The multimedia content developed with the latest educational technology will provide the professional with situated and contextual learning, i.e., a simulated environment that will provide immersive training program to train in real situations.
The design of this program is based on problem-based learning, by means of which the educator must try to solve the different professional practice situations that arise throughout the Postgraduate Certificate To do so, the educator will be assisted by an innovative interactive video system created by recognized experts in the field of Emotional Intelligence for Infant School Students and with great teaching experience.
Increase your decision-making confidence by updating your knowledge through this Postgraduate Certificate"
Take the opportunity to learn about the latest advances in Emotional Intelligence for Infant School Students and improve the training of your students"
The structure of the contents has been designed by a team of professionals from the best education centers and universities in the country, who are aware of the relevance from up-to-date training to be able to intervene in the training and support of students in relation to emotional intelligence, and are committed to quality teaching through new educational technologies.
This Postgraduate Certificate in Emotional Intelligence for Infant School Students contains the most complete and up-to-date scientific program on the market"
Module 1. Emotional Intelligence in Childhood 0-6 Years Old
1.1. Characteristics of Childhood
1.2. Emotions in Childhood
1.3. The Role of Parents in Childhood
1.4. The Role of Others in Childhood
1.5. Development of Childhood
1.6. Emotional Disturbances in Childhood
1.7. Diagnosis in Childhood
1.8. Emotional Intelligence Intervention Tools in Childhood
1.9. Intervention with Emotional Intelligence in Childhood
1.10. Evaluation of the Efficiency of Emotional Intelligence in Childhood
A unique, key, and decisive Training experience to boost your professional development"