Conflict Phases and Resolution in the Classroom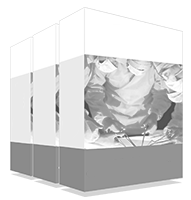 Knowing how classroom conflicts begin and evolve is the way to prevent negative flows and unwanted movements around interactions. Prepared teachers will be able to exercise positive control of complicated situations with the necessary foresight to turn each one into an opportunity for growth and learning.
The world's largest school of education"
Intervening at the appropriate stages of the conflict can mean the difference between success or failure in bringing the situation to a point of encounter. This Postgraduate Certificate will give you all the tools you need"
This program offers a comprehensive view of conflict resolution in the classroom, as well as successful models of approach, providing tools, experiences and advances in this field, which have also been guaranteed by the program's faculty, as all of them work in this field. Each teacher will learn, based on professional experience as well as evidence-based pedagogy, which makes this program more effective and accurate.
The skills that a mediator possesses are the same as those that the teacher can develop, serving as a mediator between students and the learning process; their intention would be to facilitate the learning process so that students achieve their objectives. Mediation in the educational system is emerging, capable of strengthening, both in teachers and students, a positive point of improvement so the result is to allow both academic and human learning of the relationships that are established in this environment.
The perspective from the emerging educational paradigm must be inclusive and based on a biopsychosocial model that contemplates attention to diversity from a comprehensive approach aimed at the entire educational community.
Teachers, at all educational stages, and related professionals in both the educational and socio-health fields need to know the characteristics of these students, know how to identify their needs and have the knowledge and tools to intervene at a personal, socio-familial and, above all, educational level.
This Postgraduate Certificate responds to the demand for continued specialization of educational agents and is aimed primarily at kindergarten, primary, secondary and post-compulsory education teachers. With this educational course, teachers will acquire the skills to manage conflict situations in the classroom and diversity in the context of education, adjust the plans of attention to diversity and the educational projects of the centers, as well as to be able to design a mediation plan in the educational center.
A proprietary, highly skilled Postgraduate Certificate that will propel you to the highest level of competitiveness in the teaching market"
This Postgraduate Certificate in Conflict Phases and Resolution in the Classroom contains the most complete and up-to-date educational program on the market. The most important features include:
The latest technology in online teaching software
Intensely visual teaching system, supported by graphic and schematic contents, easy to assimilate and understand
Practical cases presented by practising experts
State-of-the-art interactive video systems
Teaching supported by telepractice
Continuous updating and recycling systems
Autonomous learning: full compatibility with other occupations
Practical exercises for self-evaluation and learning verification
Support groups and educational synergies: questions to the expert, debate and knowledge forums
Communication with the teacher and individual reflection work
Content that is accessible from any fixed or portable device with an Internet connection
Supplementary documentation databases are permanently available, even after the program
A practical and realistic program that will provide you with the tools you require to help your students, school staff and families, move forward from conflicts in a positive and enriching way"
Our teaching staff is made up of working professionals. In this way TECH ensures that it delivers the educational update that it aims to. A multidisciplinary team of professors experienced in different environments, who will develop the theoretical knowledge in an efficient way, but above all, will bring their practical knowledge from their own experience to the program: one of the differential qualities of this program.
The efficiency of the methodological design of this master's degree, enhances the student's understanding of the subject. Developed by a multidisciplinary team of e-learning experts, it integrates the latest advances in educational technology. In this way, you will be able to study with a range of comfortable and versatile multimedia tools that will give you the operability you need in your specialization.
The design of this program is centered on: Problem-Based Learning: an approach that conceives learning as an eminently practical process. To achieve this remotely, telepractice will be used: with the help of an innovative system of interactive videos, and learning from an expert you will be able to acquire the knowledge as if you were facing the case you are learning at that moment. A concept that will make it possible to integrate and fix learning in a more realistic and permanent way.
We are not satisfied with just theory: we bring you the most practical and competent expertise"
A contextualized and real educational program that will allow you to put your learning into practice through new skills"
The contents of this Postgraduate Certificate in Conflict Phases and Resolution in the Classroom are based on the current skills required by educational institutions, therefore the content of this agenda seeks to strengthen the weaknesses of professional educators and update their knowledge with the most complete and up-to-date information.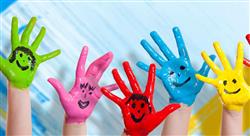 A high-level teaching program that will allow you to apply the new concepts and strategies from the very first moment, thanks to its practical and contextual approach"
Module 1. Conflict Phases
1.1. Disagreement
1.1.1. Beginning of the Conflict, Possible Causes
1.1.2. The Problem Concerns Both
1.1.3. Conflict Comes First
1.2. Personal Adversity
1.2.1. Blame and Reasons
1.2.2. People Come First
1.3. Mediation between Both Sides
1.3.1. Rights within a Dispute
1.3.2. Responsibilities within a Dispute
1.4. The Background, Just the Tip of the Iceberg
1.4.1. External Agents
1.4.2. Attitude toward External Agents
1.4.3. What is Really Happening Here?
1.5. What Can Each Party Do?
1.5.1. Proposed Solutions
1.5.2. Strengths, Threats, Weaknesses and Opportunities
1.6. New Developments in Each Party's View
1.6.1. Putting Oneself in the Other's Shoes
1.6.2. Lateral Thinking
1.6.3. Thinking Patterns
1.7. Fitting in New Proposals
1.7.1. Feelings About Proposals
1.7.2. Strategies to Fit Them In
1.8. Ending the Conflict
1.8.1. What Does Ending a Conflict Involve?
1.8.2. Why Ending Conflicts is Important
1.9. Restoring Pain
1.9.1. Introduction
1.9.2. How Long Does Love/ Hate Last?
1.9.3. I Still Have Reasons to Hate
1.9.4. Lights in the "Winter"
1.10. Erase Prejudices, Continue to Build
1.10.1. Introduction
1.10.2. How to Erase Prejudices
1.10.3. New Ways to Relate
1.10.4. New Ways to Communicate
Module 2. Dramatic Play: Role-Training in Conflict Resolution
2.1. The Group
2.1.1. What is a Group?
2.1.1.1. Groups on Social Media
2.1.2. Group Dynamics
2.1.2.1. Participation Methods
2.1.2.2. Group Characteristics
2.1.2.3. Interrelation in School Groups
2.1.3. When Are Students Considered as Group?
2.1.3.1. Group Elements
2.1.4. Group Operation
2.1.4.1. How Do We Know When a Group Works?
2.1.4.2. Group-Class Roles
2.1.5. Conclusions
2.2. Group Dynamics, What Are They?
2.2.1. Etymological Definition
2.2.2. Objectives
2.2.3. Group Dynamic Laws
2.2.4. Factors
2.2.5. Differences Between Play and Dynamics
2.2.6. Group Dynamic Techniques
2.2.6.1. Technique Objectives
2.2.6.2. Types of Techniques
2.2.6.2.1. General and Specific Dynamics
2.2.6.2.2. Role Playing
2.2.6.2.3. Flash and Pause Technique
2.2.6.2.4. Theater
2.2.6.2.5. Radio-Theater
2.2.6.2.6. Children's Literature and/or Dramatized Reading
2.2.6.2.7. Forum Cinema
2.2.6.2.8. Clown-Empathy
2.2.6.2.9. Oppressed Cinema
2.2.6.2.10. Group Work
2.2.7. Piaget's Contributions to Teamwork
2.2.8. Phases of Application of Group Dynamics Techniques
2.2.9. Our Conclusions
2.3. Role Types in Conflicts
2.3.1. Role Classification
2.3.2. Where is Each Role Placed? Where Do We Mediate?
2.3.3. Role Classification According to the Willingness of those Involved
2.3.4. Classification by End of Conflict
2.3.5. Possible Teacher Roles
2.3.6. Role-Playing Technique
2.3.6.1. Introduction and Definition of this Technique
2.3.6.2. The 4 Phases of the Classical Model
2.3.7. Our Conclusions
2.4. The Importance of Context. Changing Roles
2.4.1. Johari Window
2.4.2. Johari Window Modalities
2.4.3. Positive Self-Concept, a Fundamental Educational Objective
2.4.4. Self-Concept in Childhood
2.4.5. Humor and Laughter as Tools for Building Confidence and Self-Esteem
2.4.6. The Clown's Poetics
2.4.7. Our Conclusions
2.5. Teacher's Role According to Their Participation
2.5.1. Activities with a Predominant Role of the Educator
2.5.2. Activities Involving Teacher-Student Participation
2.5.3. Collaborative and Cooperative Activities
2.5.4. A New Role for Teachers and Students
2.5.5. Teachers in the Digital Era
2.5.5.1. Digital Competencies
2.5.5.2. Teacher Roles
2.5.6. Our Conclusions
2.6. Dramatic Play as Conflict Resolution Training
2.6.1. Dramatic Play Approach
2.6.2. Dramatic Expression and Young People
2.6.2.1. Aspects Involved in Dramatization
2.6.3. Stages of Dramatic Aptitude
2.6.4. Dramatic Techniques According to Students Age
2.6.5. Symbolic Play as a Preamble to Dramatic Play in the Infant Stage
2.6.5.1. From Spontaneous Symbolic Play to Dramatic Play in Schools
2.6.6. Our Conclusions
2.7. Theater: Integrating Life Skills
2.7.1. Introduction
2.7.2. Game or Therapy?
2.7.3. Theater as a Pedagogical Space
2.7.3.1. Theater Practices and Dramatic Expression in an Educational Environment
2.7.3.2. Creativity and Autonomy vs. Dependence
2.7.4. Criteria Formulation, Statements and Organizing Principles of a Theater Experience
2.7.5. Role Play vs. Dramatic Play
2.7.6. Educational Foundations of Inclusive Theater
2.7.7. Inclusive Principles: Adapt, Help, Support
2.7.8. The Body and Movement as a Source of Expression and Communication for People with SEN
2.7.9. Artistic Collectives as Mediators for Life
2.7.10. Our Conclusions
2.8. Sense of Humor in Role Management
2.8.1. Laughter, Our First Teacher
2.8.1.1. Approaches to the Concept of Humor
2.8.2. The Pedagogical Value of Humor (and Laughter)
2.8.3. Positive Mood Functions
2.8.3.1. Social and Educational Roles
2.8.4. The Profile of the Cheerful, Positive and Fun Educator
2.8.5. Barriers, Obstacles and Myths about the Use of Humor in Education
2.8.6. Fundamental Skills as a Social Educator
2.9. Oppressed Theater as a Tool of Rediffusion in the Face of Conflict
2.9.1. Relevant Theories: Origin and Evolution
2.9.1.1. Augusto Boal and Jacobo Levy Moreno
2.9.2. Theoretical Bases of Psychodrama and Sociodrama
2.9.3. Analogs and Differences: Psychodrama, Sociodrama and Oppressed Theater
2.9.3.1. Theater of the People and for the People
2.9.3.2. Theater as a Language
2.9.3.3. Theater as Discourse
2.9.4. Theater, What For? Areas of Non-Conventional Theater
2.9.5. Map of Applied Theater
2.9.6. Express Representation Process
A unique, key, and decisive program to boost your professional development"