Classroom Mediation and Bonding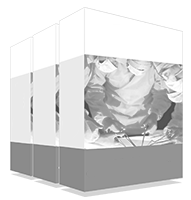 Conflict can be defined as a situation in which two or more people enter into opposition or disagreement because their positions, values, interests, aspirations, desires or needs are incompatible or, at least, are perceived as such. In order to understand conflict, it is important to consider that the emotions and feelings produced in different protagonists play a fundamental role.
completion date
05/21/2023
The world's largest school of education"
Learn to intervene as a classroom mediator with the most useful educational tools available to professionals" 
In order to improve coexistence in the classroom, it should be taken into account that there are several areas involved, distributed into different categories. The first includes the education center, teachers and students; the second, families and administration; and the third, the environment and society.
Action can be initiated in different areas: the education center and teaching staff can conduct interviews, assemblies and mediation with students, and also distribute pupils to avoid possible conflict. With students, work can be carried out through the figure of the assistant and mediator, by means of interviews and assemblies; in extreme cases, collaboration and coordination with the juvenile prosecutor's office may be sought. Families can schedule meetings with the center's tutors and counselors to follow up on the agreements reached, to be constantly updated on situations and measures taken with their children, and for any further meetings or actions required.
This program allows professionals in the field to increase their capacity for success; by enhancing their practice and performance, they will have a direct and positive impact on educational relations and on the system, thereby benefiting the community as a whole.
This Postgraduate Certificate addresses classroom mediation and conflict resolution from the teacher's perspective. There are conflicts where one has to mediate, and there are situations where one is part of the conflict, or others where one has originated the conflict.
When a teacher or other person tries to resolve a conflict, they must be familiar with the persons involved, the protagonist of the issue, the existing relationship between these members, as well as what has occurred and the feelings of those involved.
A highly specialized Postgraduate Certificate that will propel you to an optimum level of competitiveness in teaching"
This Postgraduate Certificate in Classroom Mediation and Bonding contains the most complete and up-to-date educational program on the market. Its most important features include:
The latest technology in online teaching software
A highly visual teaching system, supported by graphic and schematic contents that are easy to assimilate and understand
Practical cases presented by practising experts
State-of-the-art interactive video systems.
Teaching supported by telepractice
Continuous updating and recycling systems
Autonomous learning: full compatibility with other occupations
Practical exercises for self-evaluation and learning verification
Support groups and educational synergies: questions to the expert, debate and knowledge forums.
Communication with the teacher and individual reflection work
Access to contents from any fixed or portable device with an internet connection
Supplementary documentation databases are permanently available, even after the program
Creating bonds: an essential and fundamental basis for teaching, developed throughout this high-level Postgraduate Certificate in education"
Our teaching staff is made up of working professionals. In this way TECH ensures that it delivers the educational up-to-date objectives that it aims for. A multidisciplinary and specialized teaching faculty with extensive experienced in different environments, who will develop theoretical knowledge in an efficient way, and, above all, bring practical knowledge derived from their own experience to the course: one of the differential qualities of this program.
The efficiency of the methodological design of this master's degree, enhances the student's understanding of the subject. Developed by a multidisciplinary team of e-learning experts, it integrates the latest advances in educational technology. In this way, you will be able to study with a range of easy-to-use and versatile multimedia tools that will give you the skills you need for this specialization.
The design of this program focuses on Problem-Based Learning: An approach that conceives learning as an eminently practical process. To achieve this remotely, we use telepractice: with the help of an innovative interactive video system and a Learning from an Expert approach, you will be able to acquire knowledge as if you were actually dealing with the situation you are learning about. A concept that will make it possible to integrate and fix learning in a more realistic and permanent way.
Theory is simply not enough: we will give you the 'know-how' to act through practical and competent means"
A contextualized and authentic learning experience that will allow you to put your learning into practice through new skills and abilities"
The contents of this program have been developed by a team of highly qualified professionals in the field of education. In this way, students will obtain first-hand knowledge that is relevant in current-day practice and innovative in its use of educational technologies. This combination will enable students to learn progressively and steadily, thereby allowing them to acquire new skills for practical implementation in mediation and bonding within the classroom.
A high-level teaching program that will allow you to apply the new concepts and strategies from the very first moment, thanks to its practical and contextual approach" 
Module 1. Bonding and Its Importance in Education
1.1.    The Teaching Bond
1.1.1.    Introduction
1.1.2.    The Teacher Is Not in the Photo
1.1.3.    Navigate within Ourselves
1.1.4.    Confidence in Humor
1.1.5.    In Conclusion
1.2.    Bonding and Attachment
1.2.1.    Introduction: Early Attachment Theory
1.2.2.    Attachment Theory
1.2.2.1. Types of Attachment
1.2.2.2. Internal Working Model
1.2.2.3. Attachment Functions
1.2.2.4. Multiple Attachments
1.2.3.    The Reference Figure in Bonding
1.2.4.    Conclusions
1.3.    Strategies to Establish a Bond
1.3.1.    Introduction
1.3.2.    Observation
1.3.3.    Empathy
1.3.4.    Patience, Stability and Being
1.3.5.    Humility
1.3.6.    Believing in the Possibility
1.3.7.    Authenticity and Consistency
1.3.8.    Creativity
1.3.9.    Joy and Humor Positivity
1.4.    The World of Children
1.4.1.    Introduction
1.4.2.    The Child's Brain
1.4.3.    The Moral Brain in Childhood
1.4.4.    Characteristics of Childhood
1.4.4.1. Physical Changes
1.4.4.2. Cognitive Changes
1.4.4.3. Psychological Changes
1.4.4.4. Changes at the Social Level
1.4.5.    Children Today
1.4.6.    In Conclusion
1.5.    Bonding in Childhood
1.5.1.    Introduction
1.5.2.    Feeling Appreciated and Noticed by Adults
1.5.3.    Uncovering the Message of Disruptive Behavior
1.5.4.    Boundaries Develop the Bond
1.5.5.    Dogma vs. Affection
1.5.6.    Here I Am, What Can We Do?
1.5.7.    Conclusions
1.6.    The Adolescent World
1.6.1.    Introduction
1.6.2.    The Adolescent Brain
1.6.3.    Characteristics of Adolescence
1.6.3.1. On a Cerebral Level
1.6.3.2. On a Physical Level
1.6.3.3. On a Cognitive Level
1.6.3.4. On a Social and Emotional Level
1.6.3.5. On a Level of Identity
1.6.4.    Myths during Adolescence
1.7.    Bonding in Adolescence
1.7.1.    Introduction
1.7.2.    The Peer Group
1.7.3.    Group Pressure
1.7.4.    Adolescent Self-Centeredness
1.7.5.    Humor in Adolescent Bonding
1.7.6.    Common Problems in Adolescence
1.8.    Here and Now: Learning to Anchor
1.8.1.    Introduction
1.8.2.    Hypothesis: Our Autopilot
1.8.3.    Verification of the Correct Use of Hypotheses
1.8.4.    More Real and Less Imaginary Moments
1.8.5.    Be a Responsible Educator in order to Educate in a Responsible Way
1.8.5.1. Not Judging Ourselves
1.8.5.2. Letting Thoughts Flow
1.8.5.3. Our Bodies Speak
1.8.5.4. What if We don't Like the Other Person?
1.8.5.5. Allowing and Accepting Difficulties
1.8.6.    The Importance of Attention
1.8.7.    In Conclusion Learning to Breathe: Learning to Anchor
1.9.    Utopia and Utopianism: The Given and the Possible 
1.9.1.    Introduction
1.9.2.    Utopia
1.9.3.    Utopianism
1.9.4.    Utopia vs. Utopianism
1.9.5.    Hope and Utopia
1.9.6.    Imagination and Impulse in the Individual
1.9.7.    Conclusion: Education, Bond and Utopia
1.10.    A Concept to be Recovered: Teacher Loyalty
1.10.1.    Introduction
1.10.2.    Loyalty and the Teaching Bond
1.10.3.    Loyalty as a Bonding Strategy
1.10.4.    Loyalty in the World of Children
1.10.5.    Loyalty in the Adolescent World
1.10.6.    Loyalty and Anchoring
1.10.7.    Loyalty and Utopia
A unique, key, and decisive educational experience that will boost your professional development"