Classroom Conflict Prevention Techniques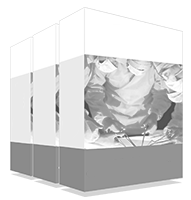 Avoiding the different conflicts that are generated in the classroom requires not only personal skills and teachers with experience in group management, but also the support of appropriate techniques to proactively redirect the situations. In this course, students will acquire skills that will help them become among the most qualified professionals of the future.
The world's largest school of education"
Learn, in just a few weeks, the most useful techniques for classroom intervention and conflict resolution, and become an expert in this area"
This program offers an integral vision of classroom conflict resolution as well as of successful approach models, and provides tools, experiences and advances in the area that have been approved for this program by a specialized teaching faculty, all of them practising professionals. Teachers will learn, based on professional experience, as well as on evidence-based educational methods, which will make the learning process more effective and specific for students.
Mediators possess skills that teachers can cultivate to serve as intermediaries between students and the learning institution; the educator's intention would be to encourage and facilitate this process, so that students can reach their objectives. Mediation in the educational system is an emerging skill that can bring improvement in teachers and students, which will result in academic as well as humanistic learning for relationship management in the area.
The perspective from the emerging educational paradigm must be inclusive and based on a biopsychosocial model that contemplates attention to diversity from a comprehensive approach aimed at the entire educational community.
Teachers, at all educational stages, and related professionals in both the educational and socio-health fields need to know the characteristics of these students, know how to identify their needs and have the knowledge and tools to intervene at a personal, socio-familial and, above all, educational level.
This program, designed as a Postgraduate Certificate, responds to the demand for continued specialization among educational agents, and is directed mainly at teachers of kindergarten, primary, secondary and post-compulsory education. With this program, teachers will acquire skills with which to manage classroom conflict and diversity in the educational context, and adjust attention to diversity and educational projects in their schools, while it will also enable them to create mediation plans for these centers.
A highly specialized Postgraduate Certificate that will propel you to an optimum level of competitiveness in teaching"
This Postgraduate Certificate in Classroom Conflict Prevention Techniques contains the most complete and up-to-date program on the market. Its most important features include:
The latest technology in online teaching software 
Intensely visual teaching system, supported by graphic and schematic contents, easy to assimilate and understand
Practical cases presented by practising experts
State-of-the-art interactive video systems
Teaching supported by telepractice
Continuous updating and recycling systems
Autonomous learning: full compatibility with other occupations
Practical exercises for self-evaluation and learning verification
Support groups and educational synergies: questions to the expert, debate and knowledge forums
Communication with the teacher and individual reflection work
Access to contents from any fixed or portable device with an internet connection
Supplementary documentation databases are permanently available, even after the program
A practical and realistic program that will provide you with the tools you require to help your students, school staff and families move forward from conflicts in a positive and enriching way"
Our teaching staff is made up of working professionals. In this way TECH ensures that it delivers the educational up-to-date objectives that it aims for. A multidisciplinary and specialized teaching faculty with extensive experienced in different environments, who will develop theoretical knowledge in an efficient way, and, above all, bring practical knowledge derived from their own experience to the course: one of the differential qualities of this program.
The efficiency of the methodological design of this master's degree, enhances the student's understanding of the subject. Developed by a multidisciplinary team of e-learning experts, it integrates the latest advances in educational technology. In this way, you will be able to study with a range of easy-to-use and versatile multimedia tools that will give you the skills you need for this specialization.
The design of this program focuses on Problem-Based Learning: an approach that conceives learning as an eminently practical process. To achieve this remotely, we use telepractice: with the help of an innovative interactive video system and a Learning from an Expert approach, you will be able to acquire knowledge as if you were actually dealing with the situation you are learning about. A concept that will make it possible to integrate and fix learning in a more realistic and permanent way.
Theory is simply not enough: we will give you the know-how to act through practical and competent means"
A contextualized and authentic learning experience that will allow you to put your learning into practice through new skills and abilities"
The contents of this program have been developed based on two main guidelines: the timeliness of the topics and their effectiveness, and allowing students to quickly and efficiently integrate new learning with which to manage classrooms. This enables students to learn in a progressive and constant way, and evolve from the first moment to the highest level of competence in this area of work. 
A high-level teaching program that will allow you to apply the new concepts and strategies from the very first moment, thanks to its practical and contextual approach"
Module 1. Teachers' Educational Styles 
1.1. Becoming Aware of My Educational Style
1.1.1. Starting by Knowing Oneself  
1.1.2. Everyone Educates from their Own Backpack  
1.1.3. On the Concept of Authority  
1.1.4. Four Educational Styles/Approaches 
1.2. Permissive Style 
1.2.1. Characteristics of the Permissive Style
1.2.2. Adult Characteristics  
1.2.3. Some Ideas If You Follow this Style
1.2.4. Consequences of this Style with Children
1.3. Overprotective Style 
1.3.1. Characteristics of the Permissive Style  
1.3.2. Adult Characteristics 
1.3.3. Some Ideas If You Follow this Style
1.3.4. Consequences of this Style with Children 
1.4. Authoritarian Style
1.4.1. Characteristics of the Permissive Style with Adults
1.4.2. Some Ideas If You Follow this Style 
1.4.3. Consequences of this Style with Children
1.5. Cooperative Style 
1.5.1. Characteristics of the Permissive Style  
1.5.2. Adult Characteristics  
1.5.3. Some Ideas If You Follow this Style
1.5.4. Consequences of this Style with Children
1.6. How to Speak so that Children Listen
1.6.1. Speaking Mechanisms so that Children Listen 
1.7. How to Listen so that Children Speak
1.7.1. Speaking Mechanisms so that Children Speak 
1.8. Active Listening Based on Validation from Others 
1.8.1. Listening through Behavior  
1.8.2. Naming Feelings 
1.8.3. Discovering Basic Needs  
1.8.4. Time to Listen 
1.8.5. Establishing Eye Contact 
1.9. Steps to Modify the Behavior of My Students
1.9.1. Defining the Problem  
1.9.2. Approaching Problems One at a Time  
1.9.3. Being Consequential and Consistent 
1.9.4. Being Positive
1.9.5. Letting the Child Know What is Expected of Him/Her 
1.10. Basic Disciplinary Techniques 
1.10.1. How to Give Praise  
1.10.2. How to Ignore  
1.10.3. How to Reward  
1.10.4. How to Reprimand  
1.10.5. Time-Out Technique  
1.10.6. Problem Chairs  
1.10.7.  How to Use Overcorrection
Module 2. Ways of Expressing Reached Agreements 
2.1. Reaching Agreement
2.1.1. Consensus  
2.1.2. Commitment  
2.1.3. Voting  
2.1.4. Postponing the Decision  
2.1.5. Customizable Solution  
2.1.6. Arbitration 
2.1.7. Lateral Thinking  
2.1.8. Plus Minus Interesting (PMI)
2.1.9. Decision-Making Matrix 
2.1.10. Negotiation 
2.2. Remember Your Goal  
2.2.1. The Goal and How to Remember It  
2.3. Listen to What the Other Person Is Telling You  
2.3.1. Learning to Listen to Others  
2.4. Speak for Yourself, Not for Others 
2.4.1. How to Speak for Oneself  
2.5. Do not Start on Another Melon until you Finish the One you are Eating  
2.5.1. How to Finish One Thing Before Starting Another 
2.6. Put on Someone Else's Glasses 
2.6.1. How to Put Yourself in the Other's Place 
2.7. Choose the Right Moment to Tell Them 
2.7.1. How to Find the Right Moment to Start a Conversation  
2.8. Don't Take It Personally 
2.8.1. Don't Take Matters to the Private Side of Things
2.9. Uses the Sandwich Technique (Positive, Critical, Positive)  
2.9.1. Definition of the Sandwich Technique 
2.10. Express Yourself in Terms of: I Am Very Happy That You Have ... With Me 
2.10.1. Knowledge of Positive Terms
A unique, key, and decisive experience to boost your professional development"